Each Harry Potter film has many sequences shot in London.
The locations vary from Leadenhall Market (remember Diagon Alley's entrance?) to Kings Cross Station, which has platform 9¾ and was the Hogwarts Express' boarding point.
In addition to real-life locales, all eight Harry Potter films were filmed in the Warner Brothers Studio in Leavesden, just outside of London.
Every Harry Potter fan goes on the Warner Bros Studio Tour London, and the majority of them also embark on the Harry Potter walking tour of London.
Passionate tour guides who are themselves Potter fans conduct these walking tours of Harry Potter shooting locations.
These excursions, which are popular with both children and adults, take you to actual locations in London that inspired author J.K. Rowling to create her books.
In this article, we share everything you must know before booking your Harry Potter walking tour of London.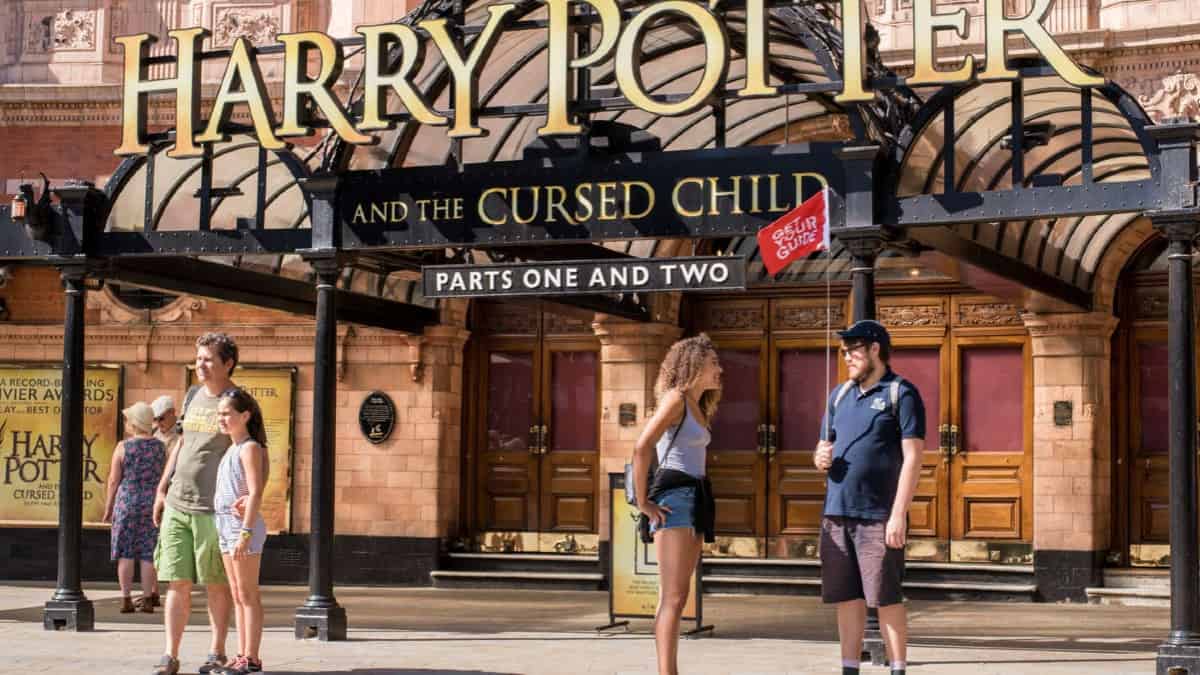 What to expect on a Harry Potter walking tour
---
---
Most popular Harry Potter walking tour
This tour takes you through Muggle London in the footsteps of your favorite wizards (and witches).
After meeting your guide, you first find out which Hogwarts House you belong to and begin your tour.
Throughout the tour, you participate in an interactive quiz and compete against other Houses while seeing the locations that inspired J.K. Rowling.
All along the journey, your Harry Potter fan guide will share fascinating facts about the Potter books and movies.
The Leaky Cauldron, actual Diagon Alley, etc., are some of the highlights of the walking tour.
Choose between a brief boat ride down the Thames or a ride on the world-famous London Underground as part of your guided tour.
The Harry Potter walking tour of locations in London lasts 2.5 hours, and the total distance walked is 3.2 km (2 miles).
In between, you will be taking either a boat ride or the Underground to move to another cluster of the Harry Potter shooting locations.
During the walking tour, you will see a total of 18 locations you have read about in the books or seen in the Harry Potter movies.
1. Southwark Cathedral
2. 800-year-old Borough Market
3. Sir Francis Drake's world-famous Golden Hinde
4. Winchester Palace
5. 900-year-old Clink Prison
6. Shakespeare's Globe
7. Millennium Bridge
8. Daniel Radcliffe's School
9. The London Eye
10. River Thames
11. Sherlock Holmes' Pub
12. Great Scotland Yard
13. Gringotts Wizarding Bank
14. The world's smallest police station
15. Trafalgar Square
16. Knockturn Alley
17. Diagon Alley
18. Palace Theatre
The total distance walked on the tour is 3.2 km, so it is better to wear comfortable shoes.
Cost of Harry Potter walking tour
The most popular Harry Potter walking tour of London costs £20 for all 16 years and above participants.
Children aged five to 15 years pay a discounted price of £12 while kids four years and younger enter for free.
---
---
Best Harry Potter walking tours in London
Many places in London inspired JK Rowling's locations in her Harry Potter series, and as a result, the Potter movies were also filmed at those sites.
Today there are many Harry Potter tours, which take you along these filming locations in the English capital.
These Potter walking tours come in many flavors, which we explain below.
Harry Potter & Fantastic Beasts themed walking tour
This experience is a three-hour spectacular Harry Potter and Fantastic Beasts themed walking tour in London.
You will meet your Wizard Guide in the City of London to begin your magical tour, who will ensure that everyone is prepared for an incredible adventure.
The guide will help you footsteps of your favorite Harry Potter characters, including Harry, Hermione, and Ron, as well as Magizoologist Newt Scamander, who finds himself waving goodbye to New York in the "Crimes of Grindelwald" film.
A Muggle's Guide to London is the highest-rated Harry Potter Walking Tour in the city.
Harry Potter Private Family & Kids Walking Tour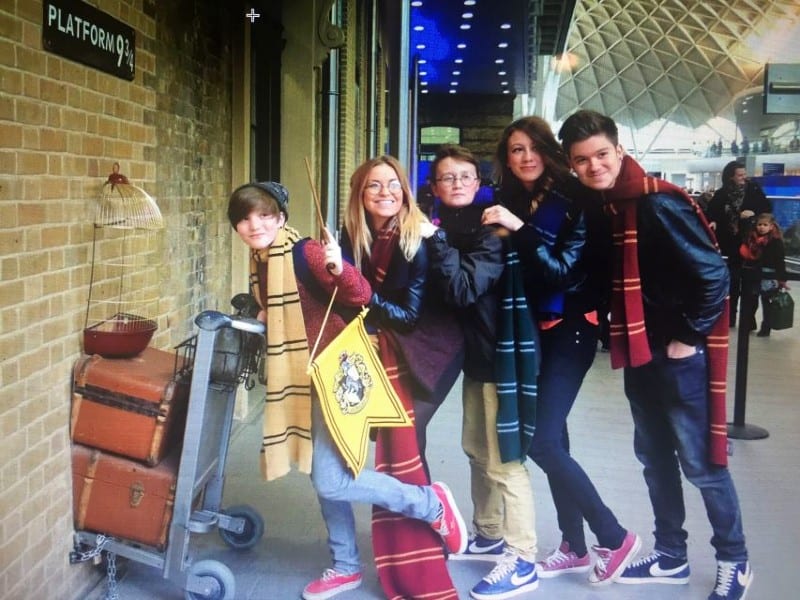 Follow along Harry Potter's footsteps with your family on a fascinating walking tour led by a private guide.
This trip begins on Platform 9¾ at King's Cross Station, where you will meet your guide, who will then take over the tour.
This two-hour trip is offered in three languages: English, Spanish, and French.
Private Harry Potter Walking Tour
During a private Harry Potter tour, you get a guide to yourself for the duration of the trip.
These tours are costly, but you get to customize the route and the sites you want to visit.
The cheapest private tour of Potter filming locations costs £120 for two people.
The Eco-certified Magical Boy Wizard Walking Tour of London includes a hotel pick-up if you are staying in Central London.
Opt for the Bewitching Potter Tour if you want to be chauffeured in luxury to all sites and inspirations for the films.
Harry Potter Walking Tour + River Thames Cruise
This magical Harry Potter themed walking tour across London starts with a test to find out about your Hogwarts House.
Then you follow your guide to the magical sights made famous by J.K. Rowling in her much-loved novels and enter the wizarding world of Harry Potter.
Once the Potter mania is over, you take a relaxing river cruise down the Thames.
Traveling with younger kids or elders and can't walk much? Check out this Harry Potter tour by London taxi.
Self-guided Potter movie locations tour
This unique adventure combines a tour, an outdoor escape game, and a treasure hunt.
On your smartphone, you go on an adventure throughout London, solving clues to prevent an evil wizard from destroying the world.
Discover locations from the Harry Potter films, such as the House of Guards, Cecil Court, and Trafalgar Square, to unlock tales.
This self-guided trip is one of the most affordable ways to see the sites from the Harry Potter books and movies.
---
---
Warner Bros Studio Tour London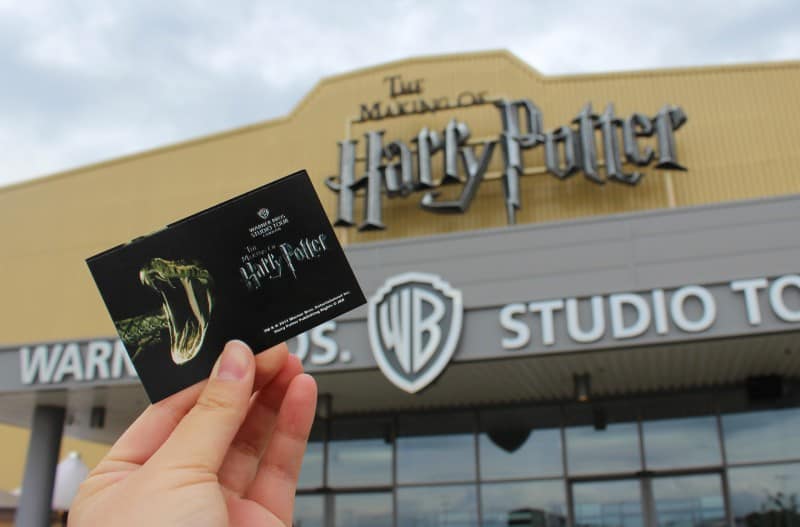 Almost everybody who goes on a walking tour of Harry Potter related locations in London also books a Warner Bros Studio Tour.
Most of the Harry Potter movie shootings happened at the Warner Bros. Studio, with numerous sets, props, costumes, etc.
After the movies got filmed in 2012, Warner Bros decided to develop the location into a permanent tour called 'The Making of Harry Potter.'
With more than 6000 Harry Potter fans visiting the Harry Potter Studio Tour in London daily, it is now a must-visit family destination.
Source
# Viator.com
# Tripadvisor.in
# Klook.com

The travel specialists at TheBetterVacation.com use only high-quality sources while researching & writing their articles. We make every attempt to keep our content current, reliable and trustworthy.
Popular attractions in London