The people of the United States of America seem to love zoos.
Around 470 facilities have the official license from the US Department of Agriculture to manage animal-focused tourist attractions.
If you live in America or are visiting on holiday, there are many places to get your wildlife fix.
In this article, we share 25 of the best zoos in the USA.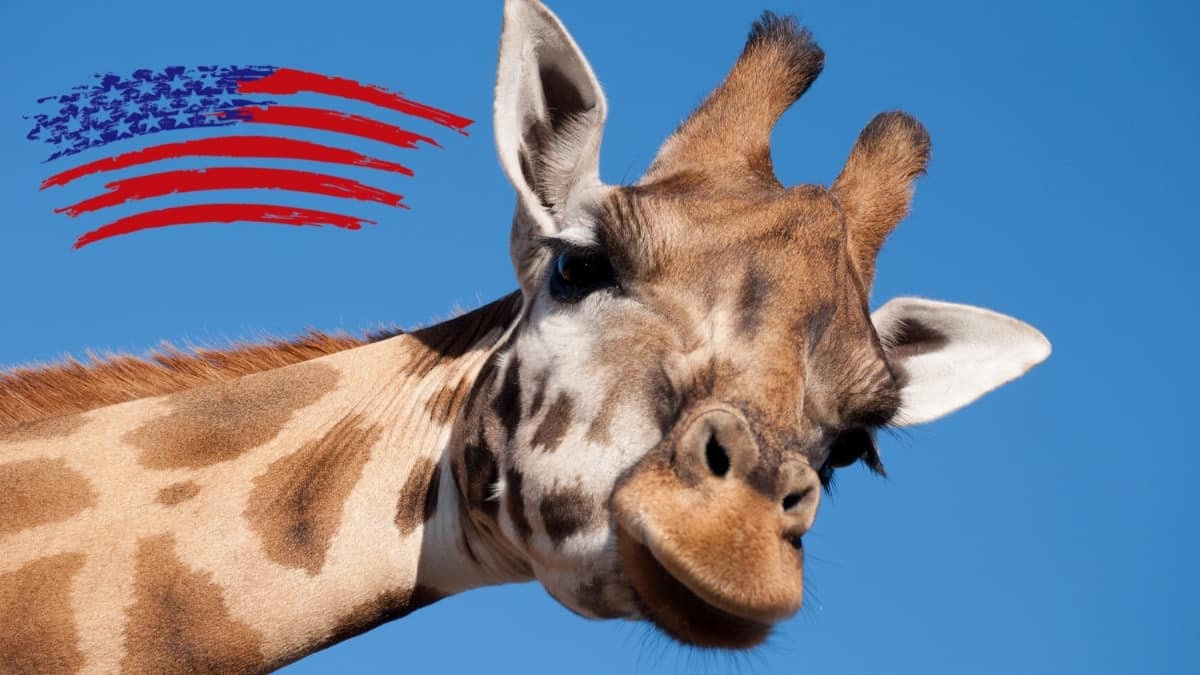 Best Zoo in the United States
San Diego Zoo is considered one of the best zoos in the US and possibly even worldwide.
With more than 3.2 million visitors annually, San Diego Zoo is the most visited zoo in the country and a main attraction of the city.
Situated in the beautiful Balboa Park, it offers open-air, cageless animal exhibits.
Biggest Zoo in the USA
Some consider the North Carolina Zoo the largest zoo in the country because of its size.
It is located on 2,600 acres (1,100 ha) just south of Asheboro in Randolph County, out of which 500 acres (200 ha) are developed into animal exhibits.
Few others feel that the size of the zoo doesn't matter, but the number of animals it houses is a better measure of its size.
They argue that Columbus Zoo and Aquarium, with more than 7,000 animals of 800 different species, is the largest zoo.
Oldest Zoo in the USA
The Philadelphia Zoo on the west bank of the Schuylkill River is the oldest zoo in the USA.
Plans to open the zoo began in 1859, but it got delayed because of Civil War and got inaugurated only on 1 July 1874.
However, this is a controversial debate because a few other zoos claim to be the oldest in the USA.
Roger Williams Park Zoo (1872), Lincoln Park Zoo (1868), and Central Park Zoo (1864) claim that by the time Philadelphia Zoo came in, they already had sizeable animal collections and were entertaining visitors.
---
---
Best Zoos in California
California has fantastic zoos offering complete entertainment to wildlife-loving families.
Since every zoo in California contributes to animal conservation, besides getting closer to nature, a visit to the zoo also turns educational.
Visitors can stroll through the forests or stay safe in underwater viewing windows to catch glimpses of the wild animals.
San Diego Zoo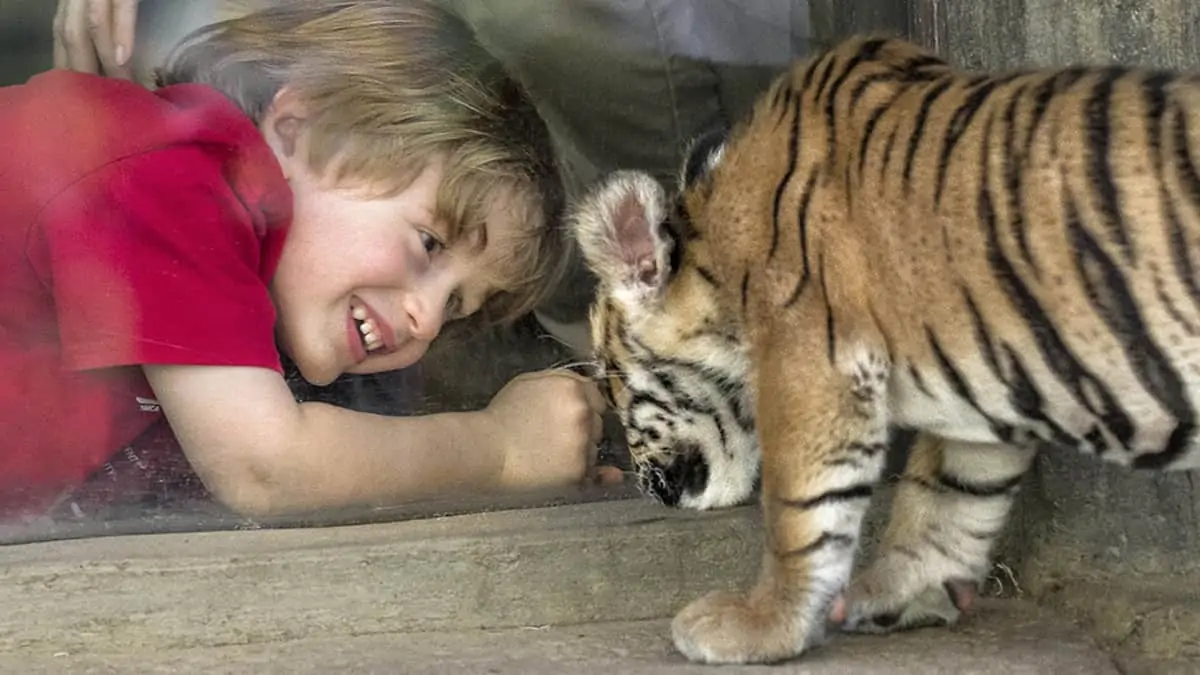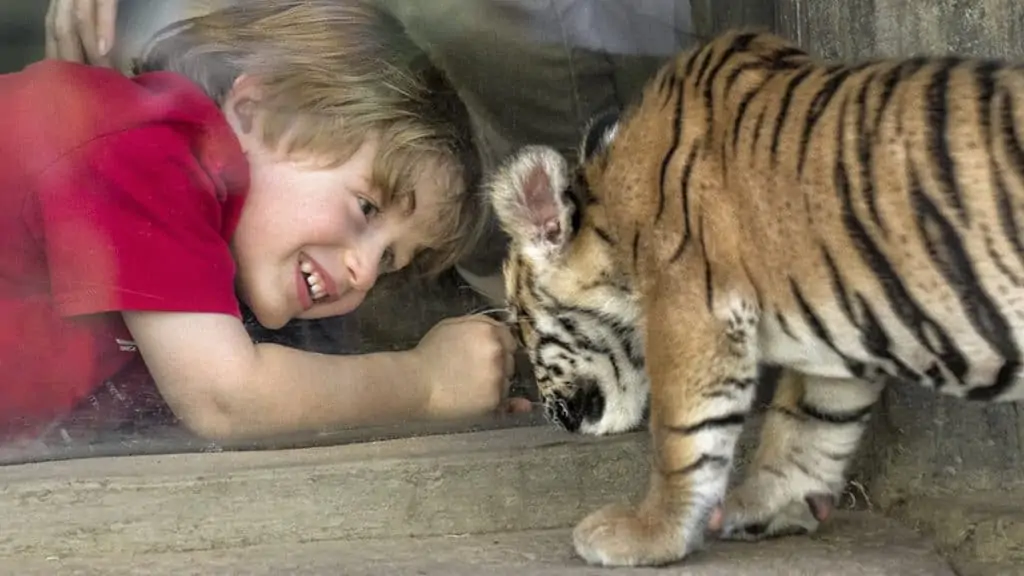 Spread over 100 acres with more than 3,500 animals, San Diego Zoo welcomes around four million visitors annually.
Many consider it one of the best zoos in the country for its 700+ unique species, conservation programs, excellent visitor facilities, and friendly staff.
No wonder it is the most visited zoo in the whole of the USA.
San Diego Zoo Safari Park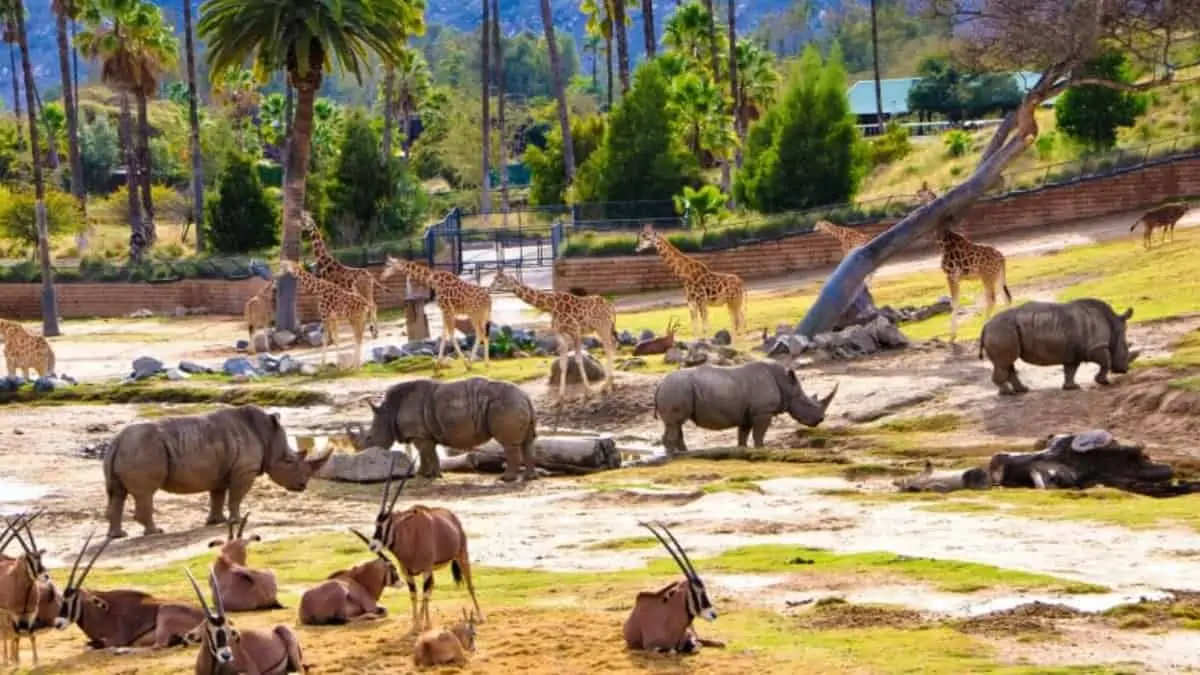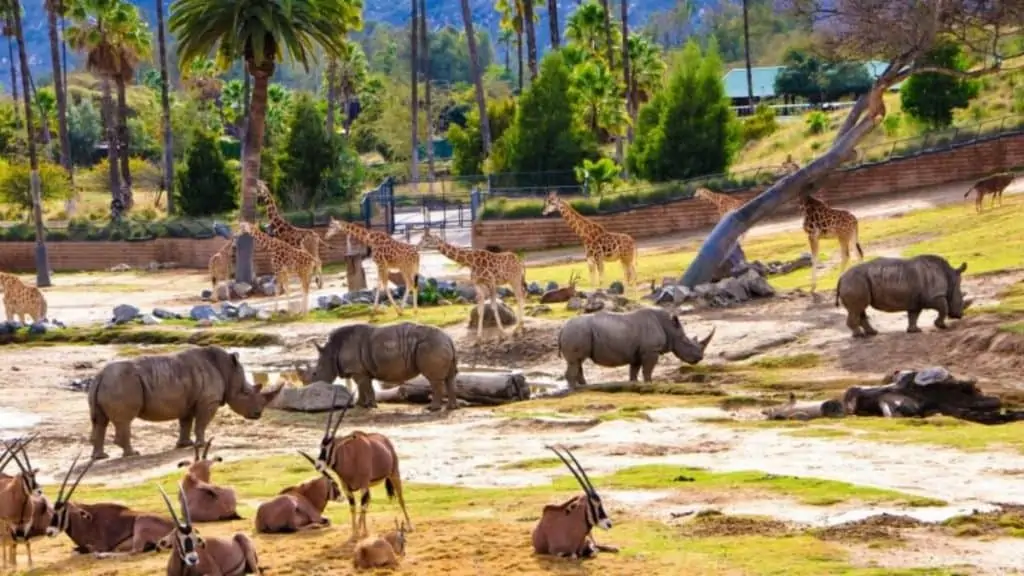 San Diego Safari Park is a wildlife paradise in Southern California.
The 1,800-acre Safari Park houses more than 2,500 animals of 300 species in open field enclosures.
It is San Diego Zoo's sister and often gets referred to as San Diego Zoo Safari Park.
Los Angeles Zoo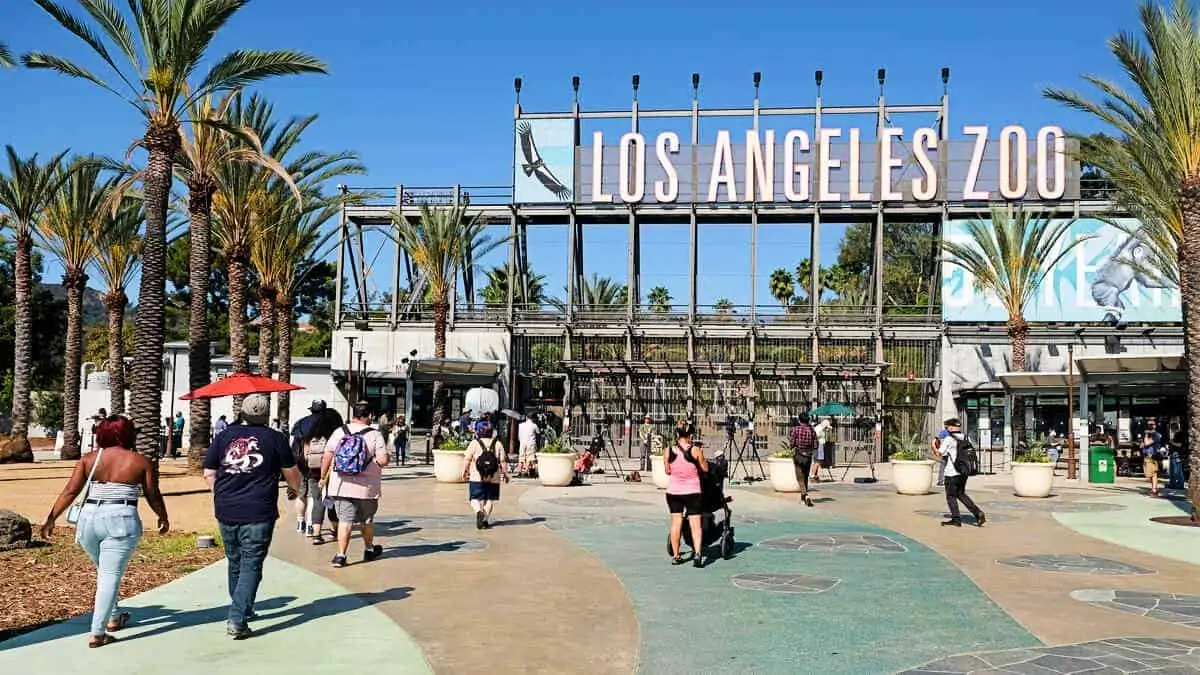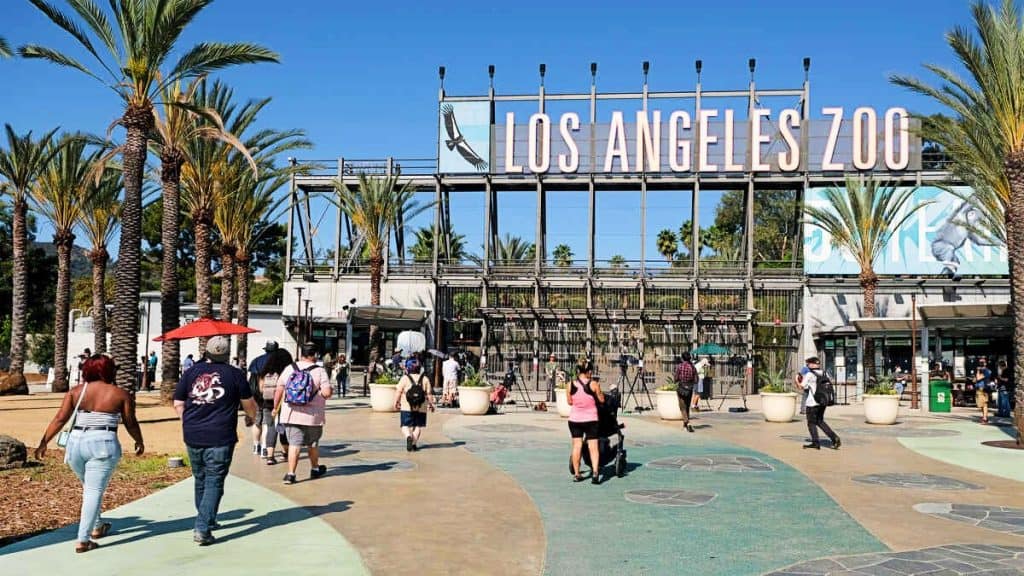 Los Angeles Zoo in LA's Griffith Park is home to 2,200 mammals, birds, amphibians, and reptiles across 270 species.
The 133-acre Los Angeles Zoo and Botanical Gardens gets 1.8 million visitors annually.
San Francisco Zoo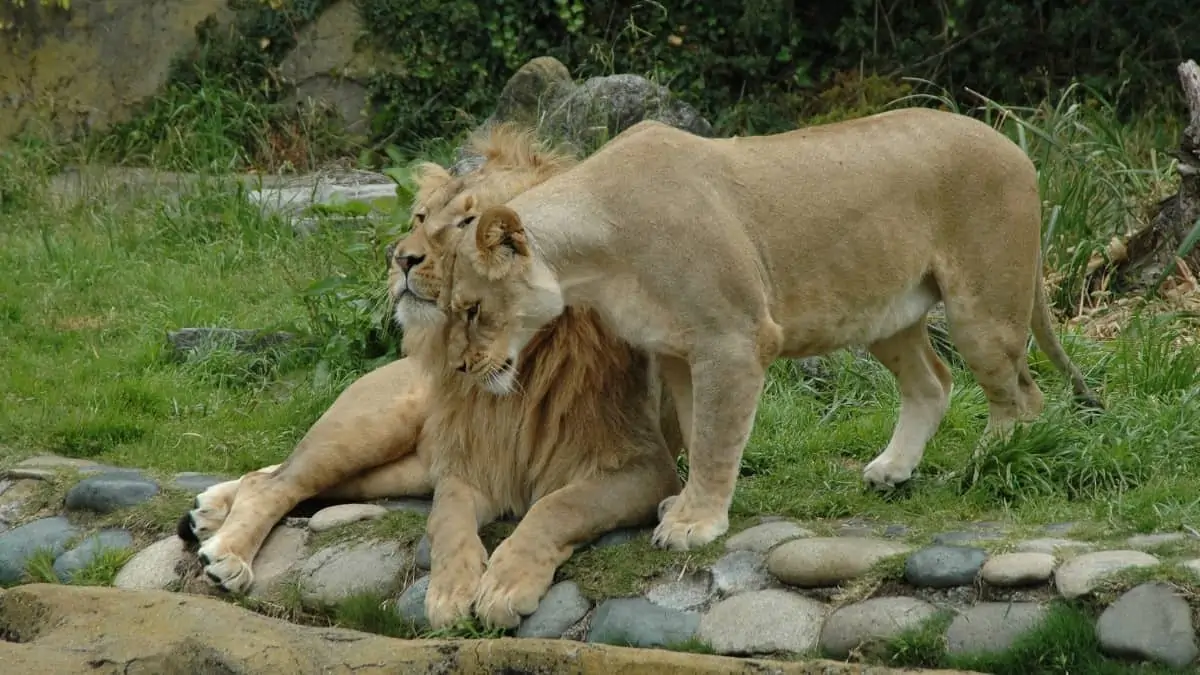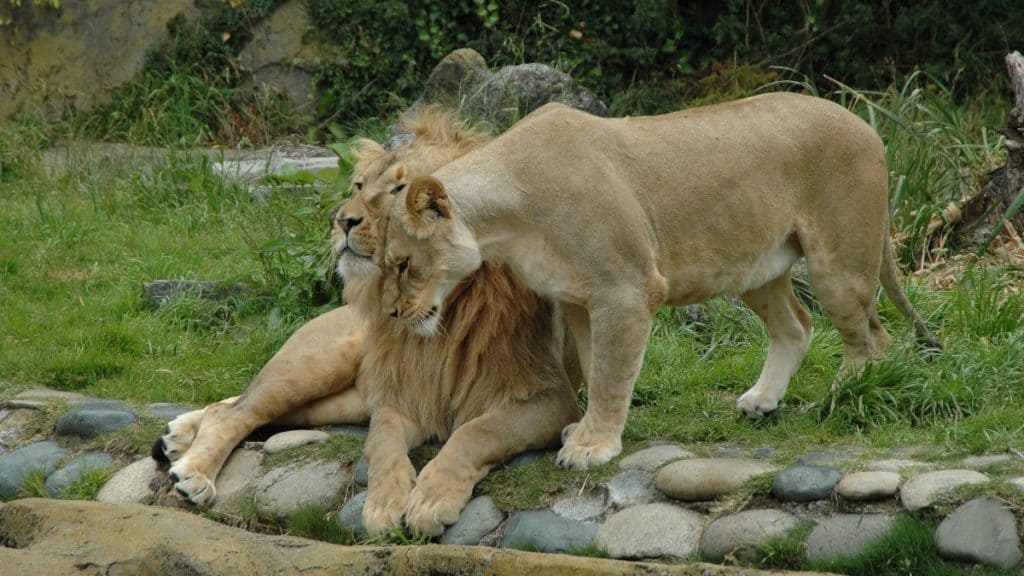 For more than 90 years, San Francisco Zoo has been entertaining locals and tourists.
This 100 acres of animals and more has something to offer for everyone – from the toddler to the grandma.
Find out more about the best zoos in California.
---
---
Best Zoos in New York
New York isn't just about massive skyscrapers and their observation decks.
The world's most developed urban center also offers many wildlife attractions for both locals and vacationers.
Some of these zoos are within the city, and some are just outside, but all of them are a great way to connect with nature.
Bronx Zoo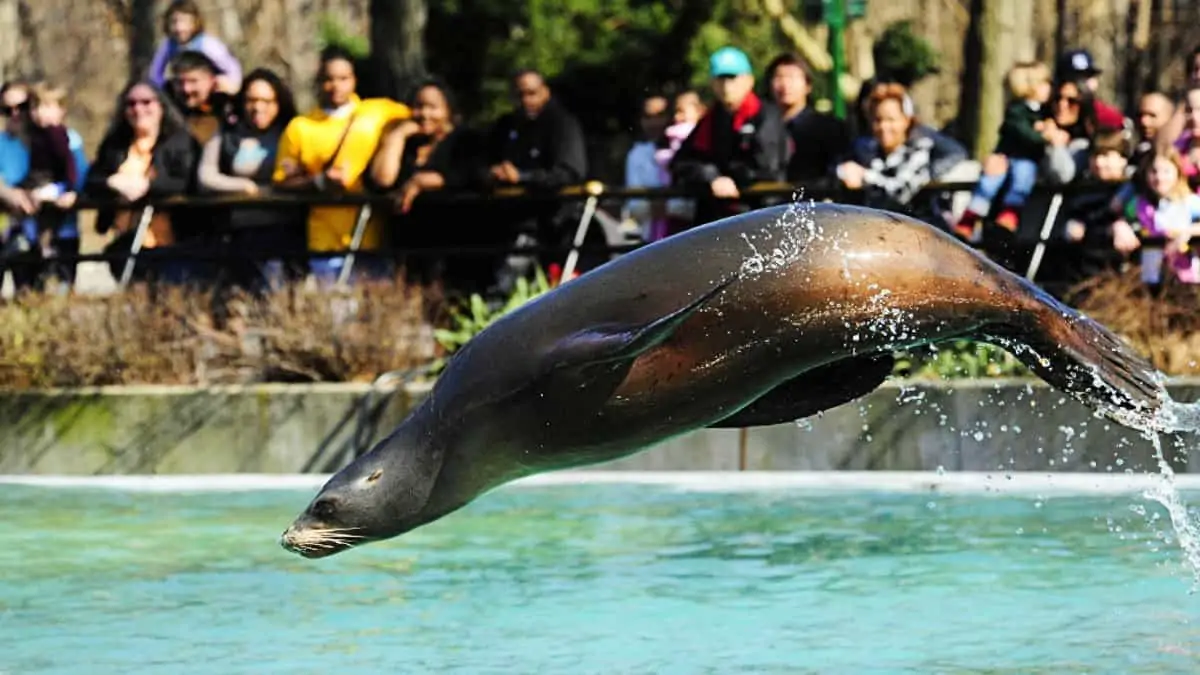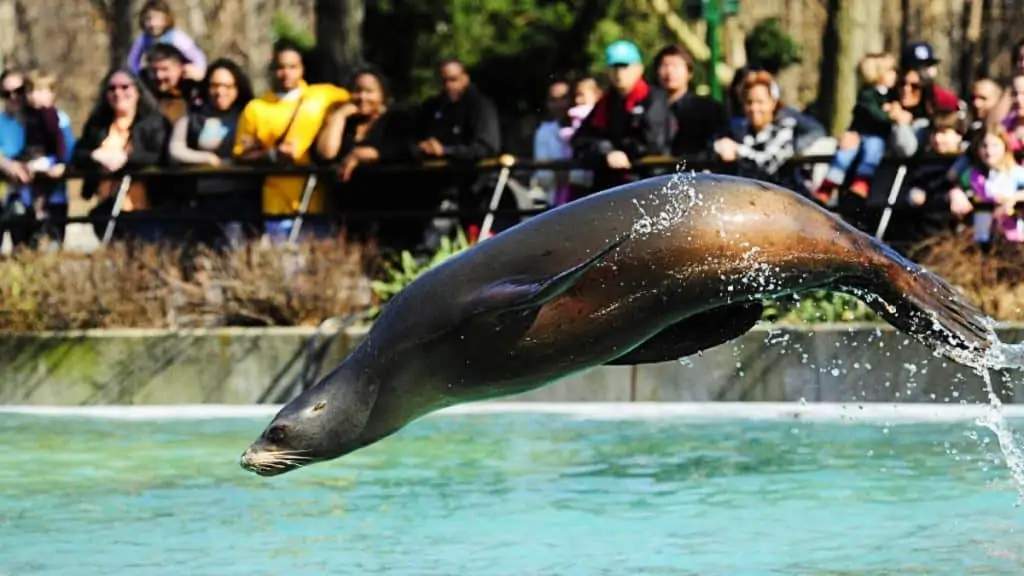 Bronx Zoo within the Bronx Park in Bronx, New York, is a popular choice for a day outing for locals and visitors.
With 4000 animals on display spread over 265 acres, it is one of the largest zoos in the United States.
Every year more than two million people visit the Bronx Zoo.
Central Park Zoo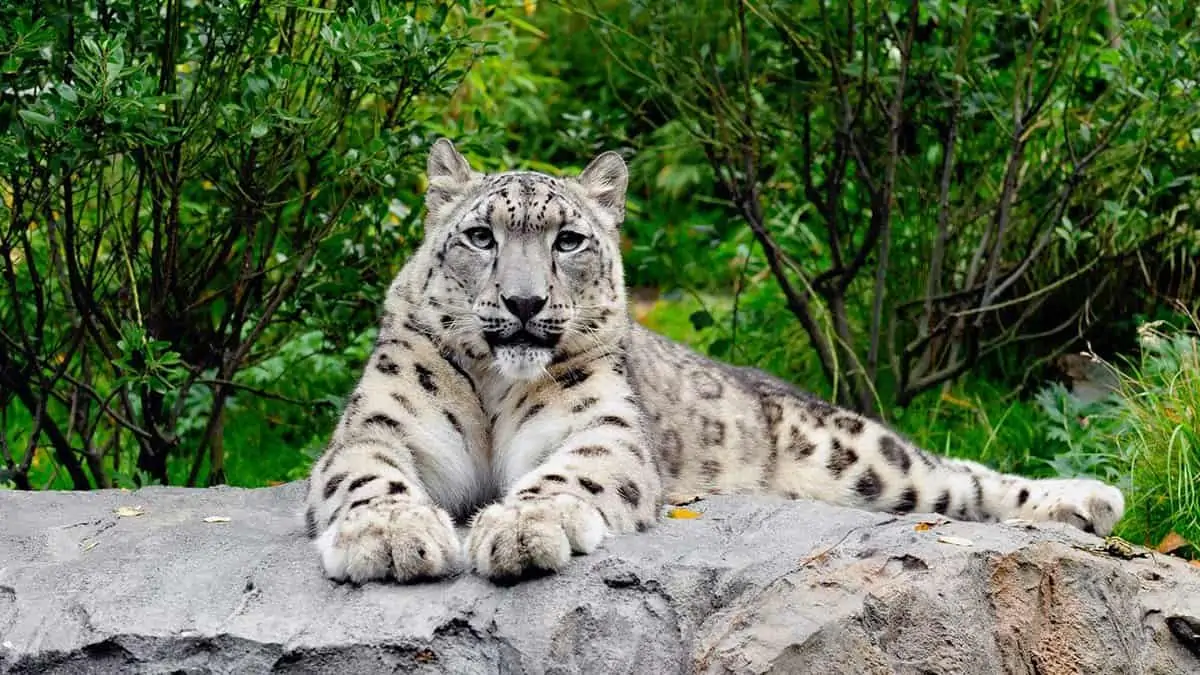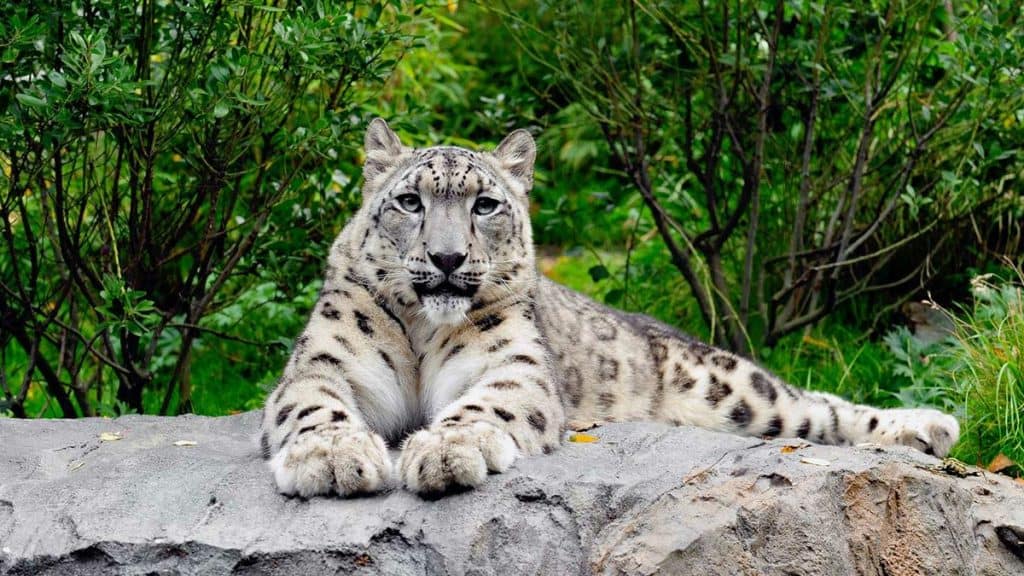 The Central Park Zoo is a popular tourist destination tucked inside the lush Central Park in New York City, New York.
It is spread across 6.5 acres in the heart of Manhattan and an apt choice for a quick outing, especially for families with children.
The Central Park Zoo may be small, but it is big on entertainment and gets more than one million visitors annually.
Queens Zoo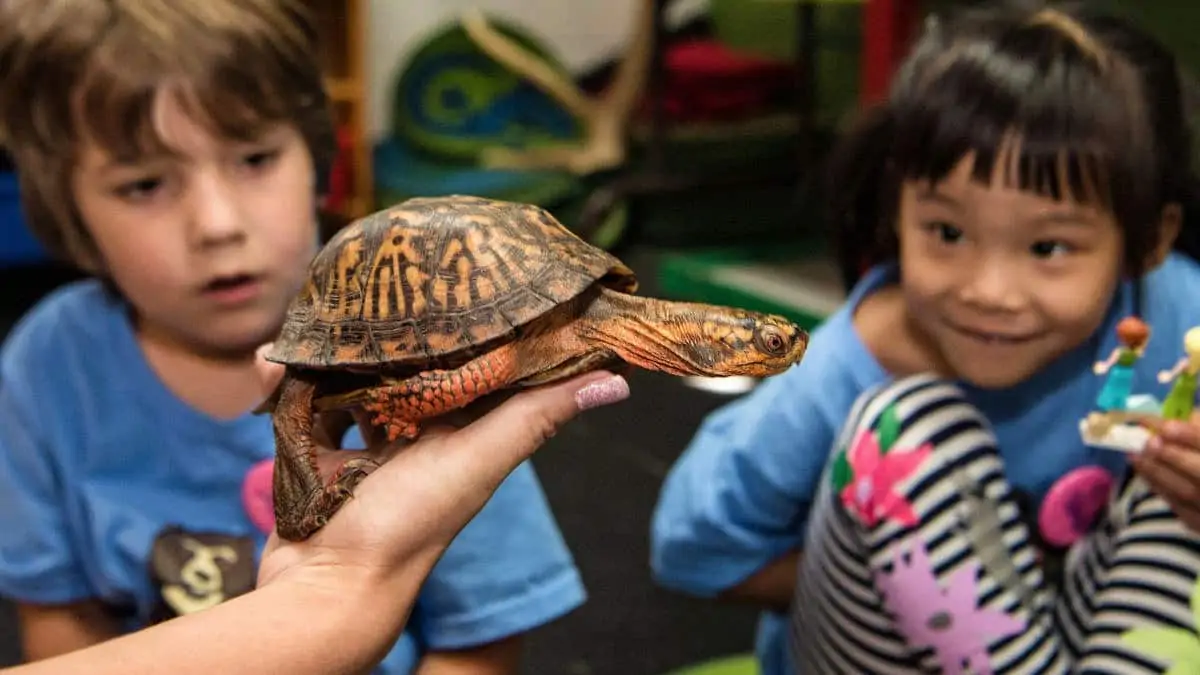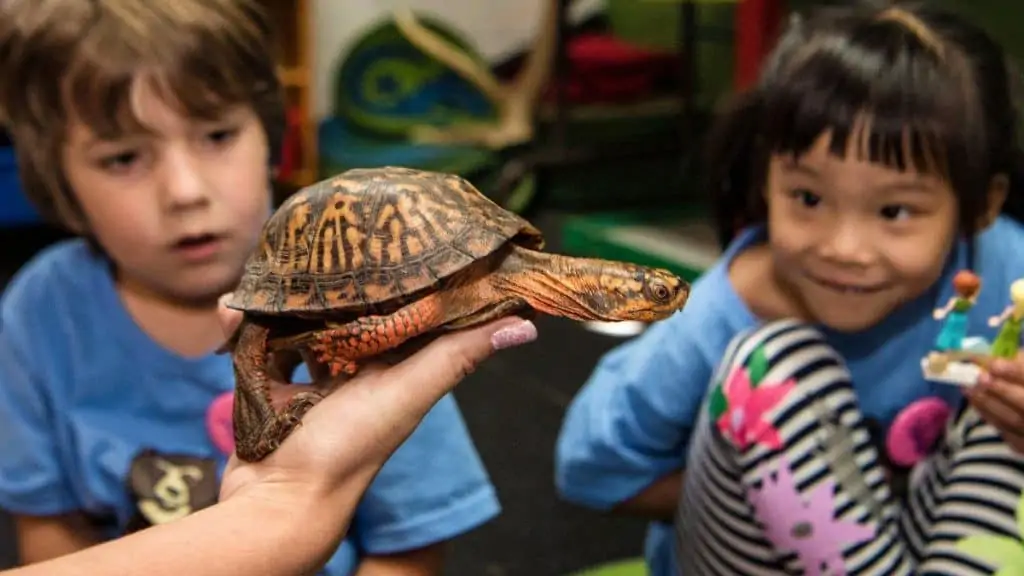 Queens Zoo is an 18-acre zoo in Flushing Meadows-Corona Park in Queens, New York City.
The cageless zoo features American animals and birds such as Andean Bears, Bisons, Wolves, Sea Lions, Waterfowl, Raccoons, Otters, Mountain Lion, etc., in naturalistic settings.
Prospect Park Zoo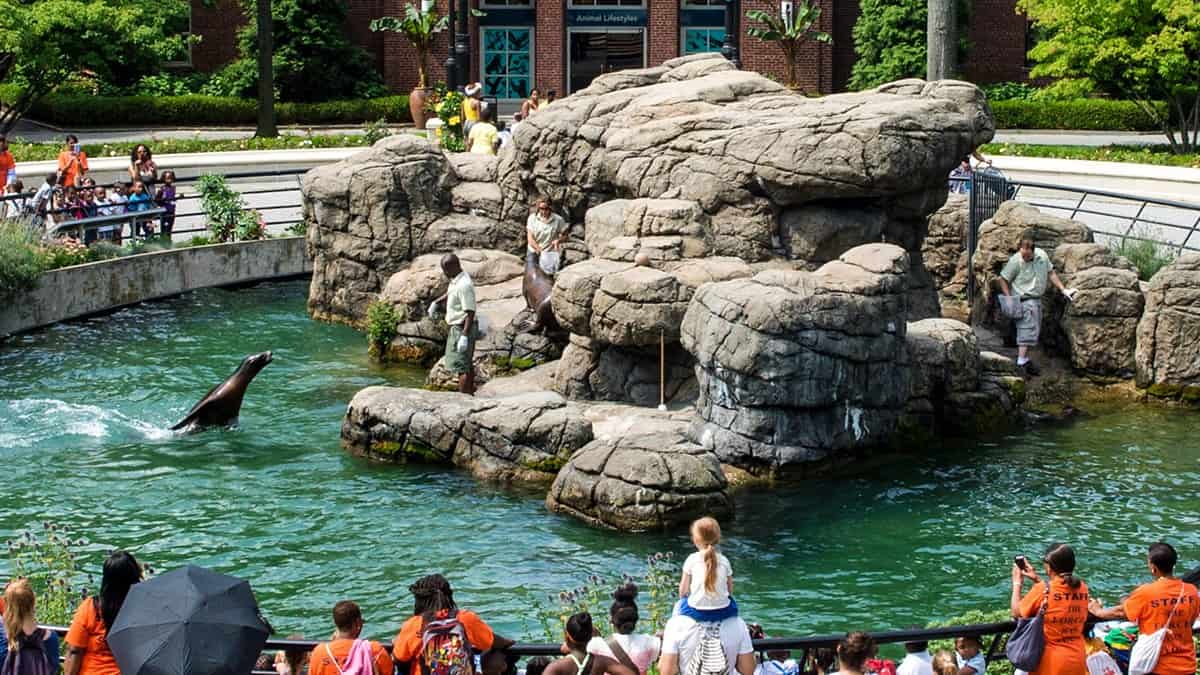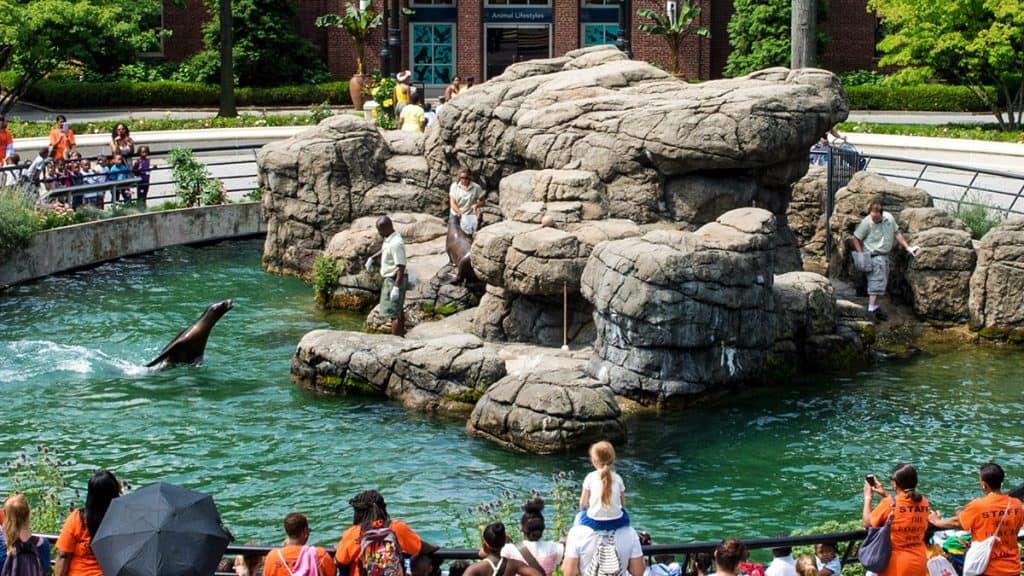 Prospect Park Zoo is a 12-acre wildlife extravaganza off Flatbush Avenue in Prospect Park, Brooklyn, New York City.
It is a relatively smaller zoo, but with more than 850 animals representing 176 species, it packs quite a punch.
Find out more about the best zoos in New York.
---
---
Best Zoo in Florida
With the Atlantic on one side and the Gulf of Mexico on the other side, Florida is one of the best vacation destinations.
Its miles and miles of beaches and beautiful coastline brings in millions of tourists every year.
Once they explore all the beaches, the tourists turn their attention towards Florida's national parks, amusement parks, water parks, and zoos.
Florida State has some of the most visitor-friendly zoos in the USA, which is also a massive hit with the locals.
Miami Zoo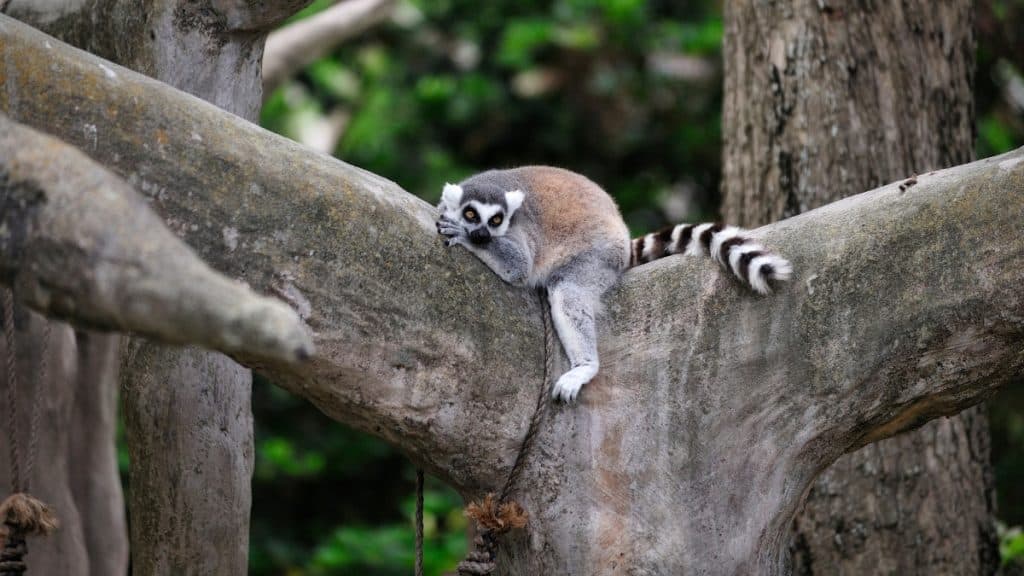 Miami Zoo is the largest zoo in Florida and one of the most family-friendly activities in Miami.
The best thing about the Miami Zoo is that the animals aren't kept in cages and instead roam around freely in their natural habitats.
Also known as the Miami Metro Zoo, this tourist spot attracts one million visitors every year.
Central Florida Zoo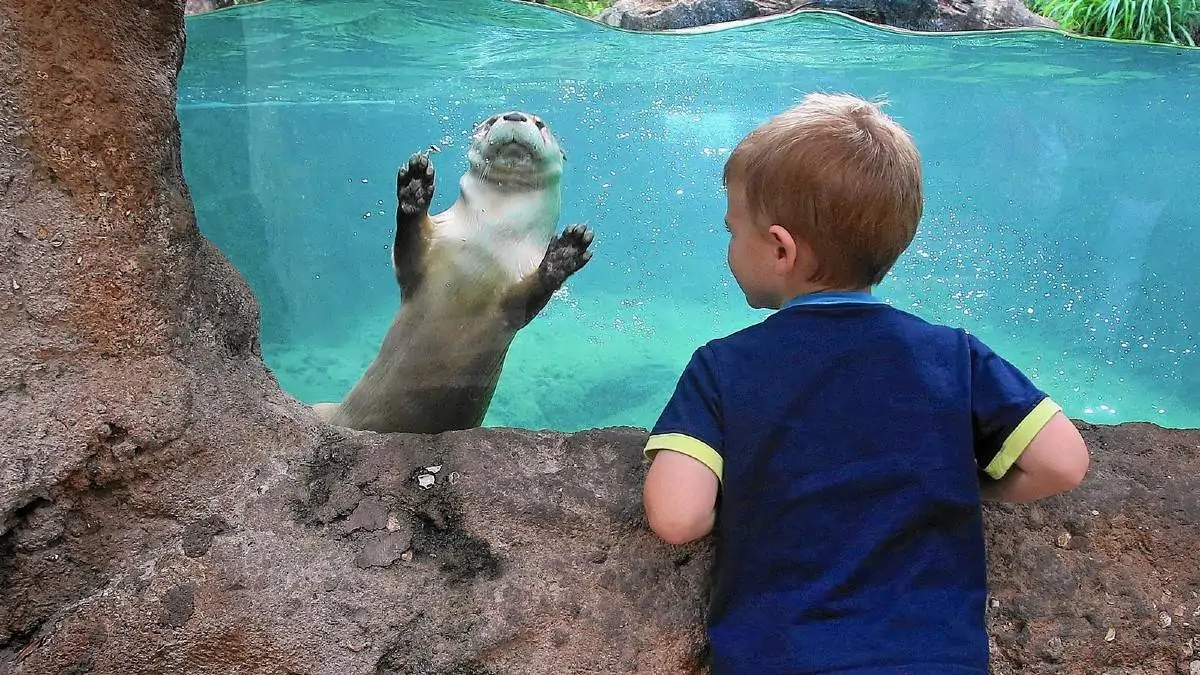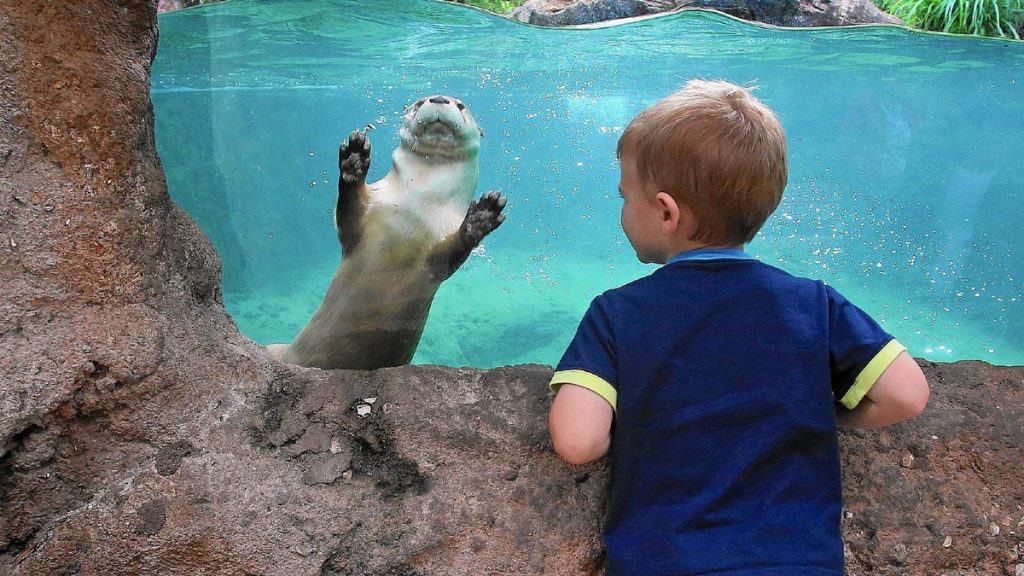 Central Florida Zoo and Botanical Gardens is on the edge of Lake Monroe in Sanford, Florida.
Because of its location, the family-friendly tourist attraction is also referred to as Sanford Zoo.
Both locals and tourists visit the zoo for its 350 animals on display and numerous wildlife experiences.
Tampa Zoo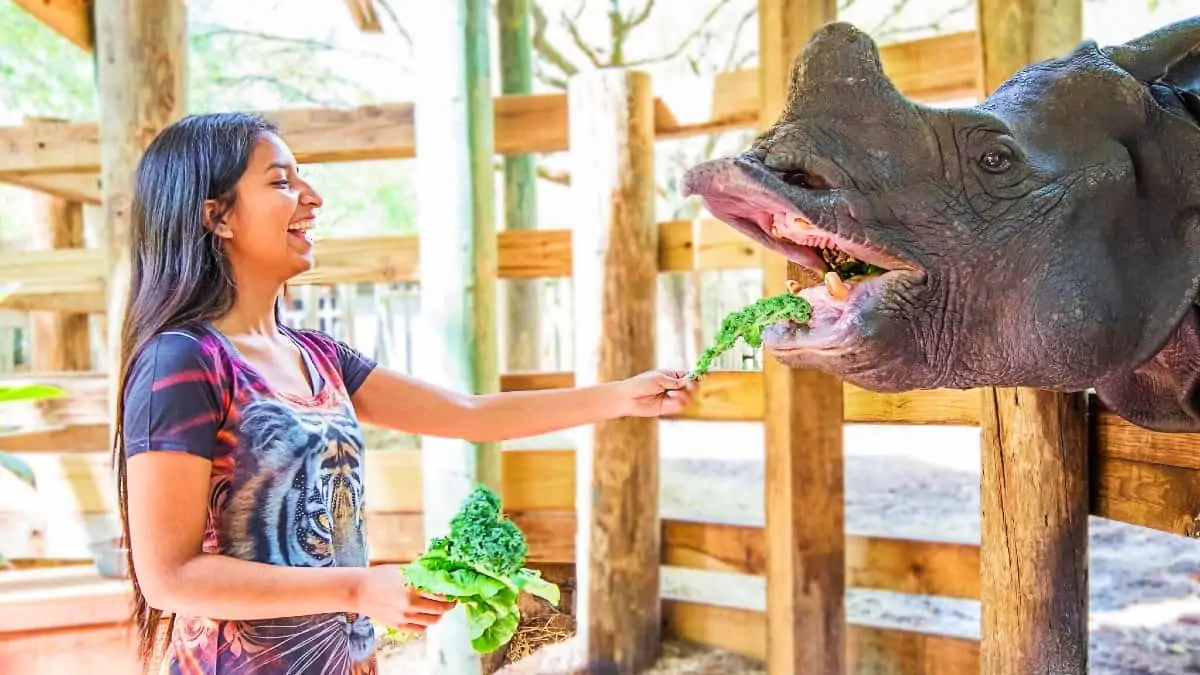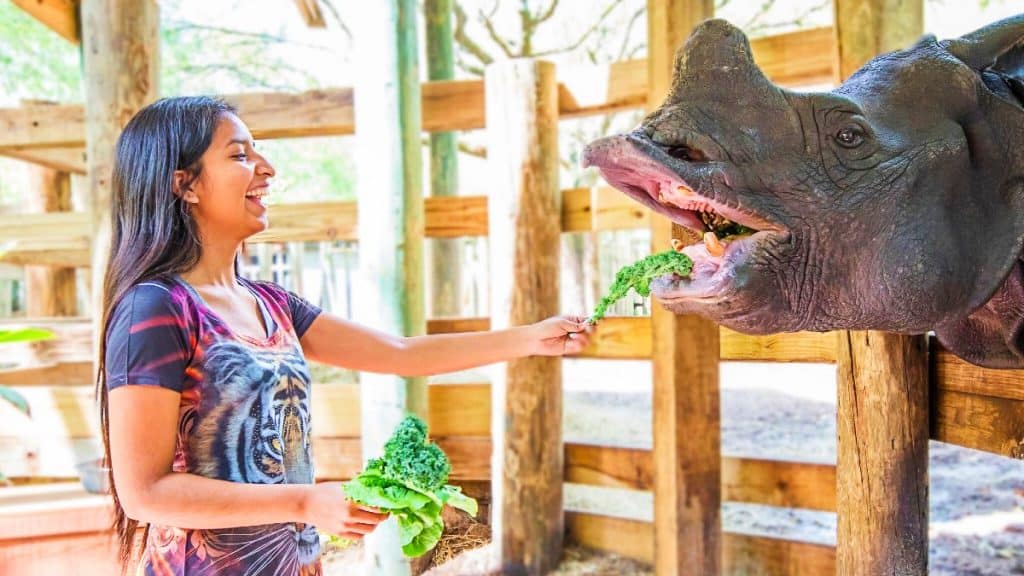 Tampa Zoo at Lowry Park houses more than 1300 animals and occupies one of the most beautiful, tropical zoological settings globally.
Because of its location, visitors often refer to it as the Lowry Park Zoo.
Tampa Zoo animals are split into five different habitats – Florida Wildlife, Primates World, Asian Gardens, Safari Africa, and Wallaroo Station.
Almost one million people visit Tampa Zoo every year to see its animals, attend wildlife shows, splash in water play areas, feel the thrill on its rides, etc.
Jacksonville Zoo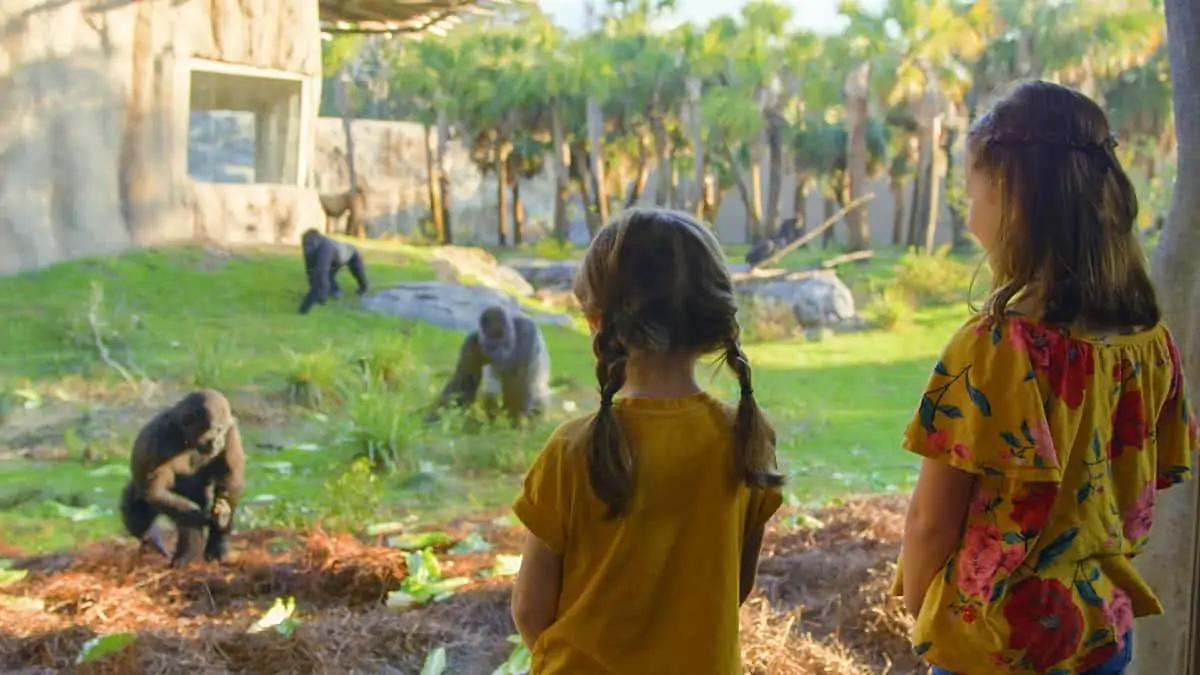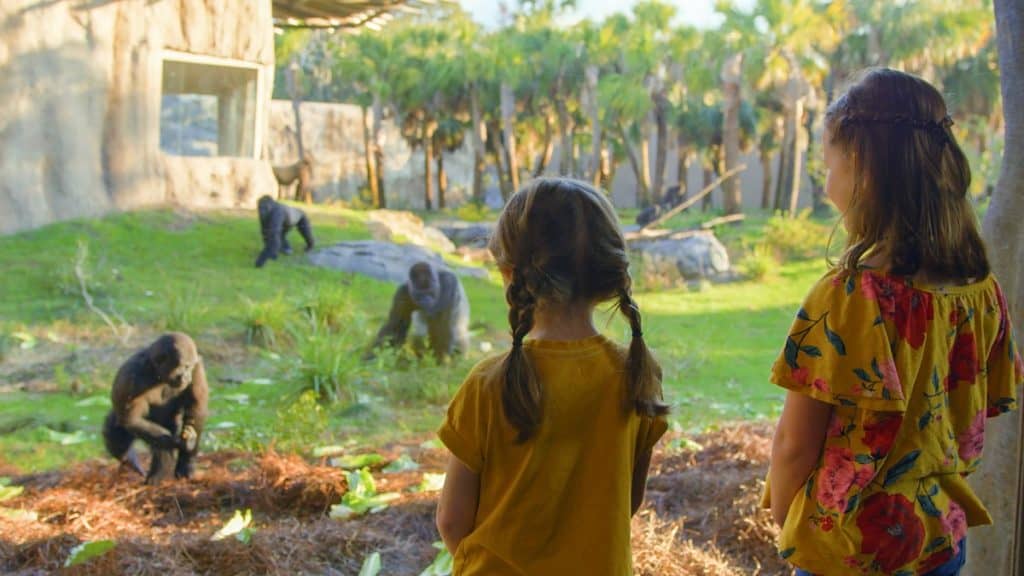 Jacksonville Zoo and Gardens is home to more than 2000 animal species and 1000 rare plants.
Spread over 122 acres, it has wildlife from every part of the world, and various kid-friendly activities, making it an excellent family outing.
Busch Gardens Tampa Bay
Busch Gardens Tampa Bay is a 335-acre African-themed animal theme park located in the city of Tampa, Florida.
With 12,000 animals, live shows, restaurants, and games, Busch Gardens Tampa Bay is an ultimate family adventure.
Disney's Animal Kingdom
Disney's Animal Kingdom is a zoological theme park at the Walt Disney World Resort in Bay Lake, Florida, near Orlando.
Disney's Animal Kingdom Theme Park is divided into six different realms, each better than the other.
It is spread over 580 acres and is the largest theme park in the world.
Find out more about the best zoos in Florida.
---
---
Best Zoos in Ohio
In most surveys about the best Zoos in the USA, three from Ohio State always stand out – Toledo Zoo, Columbus Zoo, and Cincinnati Zoo.
This recognition is proof of the quality of Ohio's zoos and how popular they are with local residents.
One of the most prominent locals to have influenced the Ohio Zoo landscape is Jack Hanna, also known as 'Jungle Jack'.
This animal-lover was Director of Columbus Zoo from 1978 to 1992 and has elevated the zoo's quality and reputation.
Cincinnati Zoo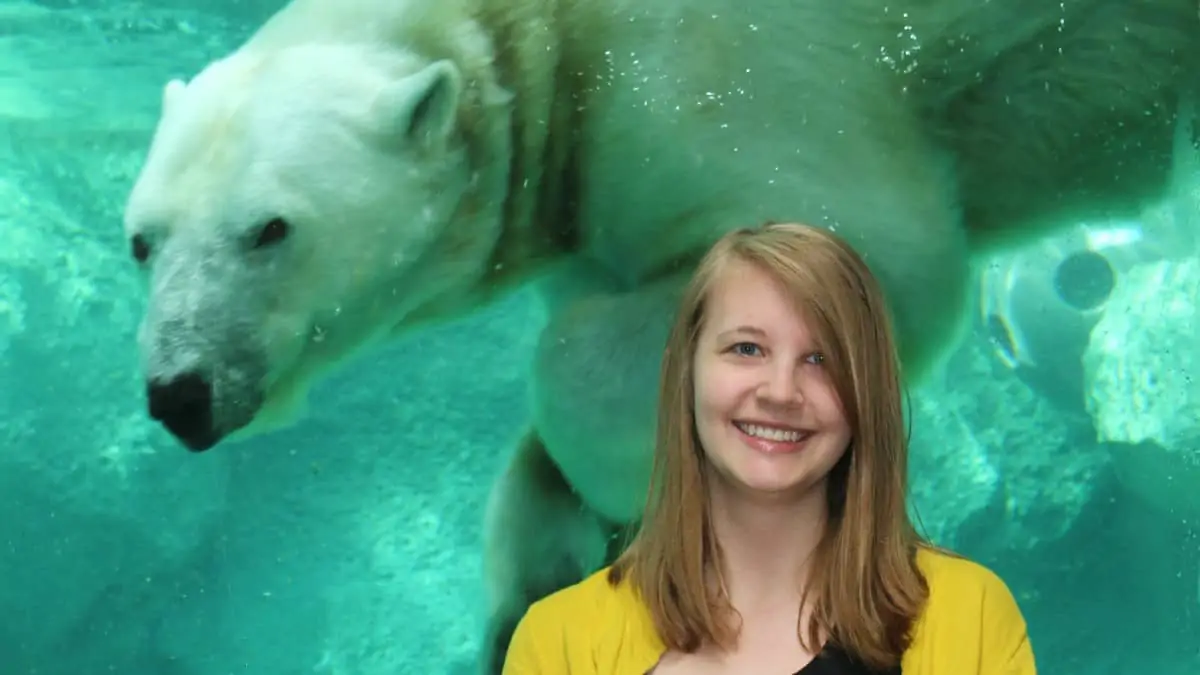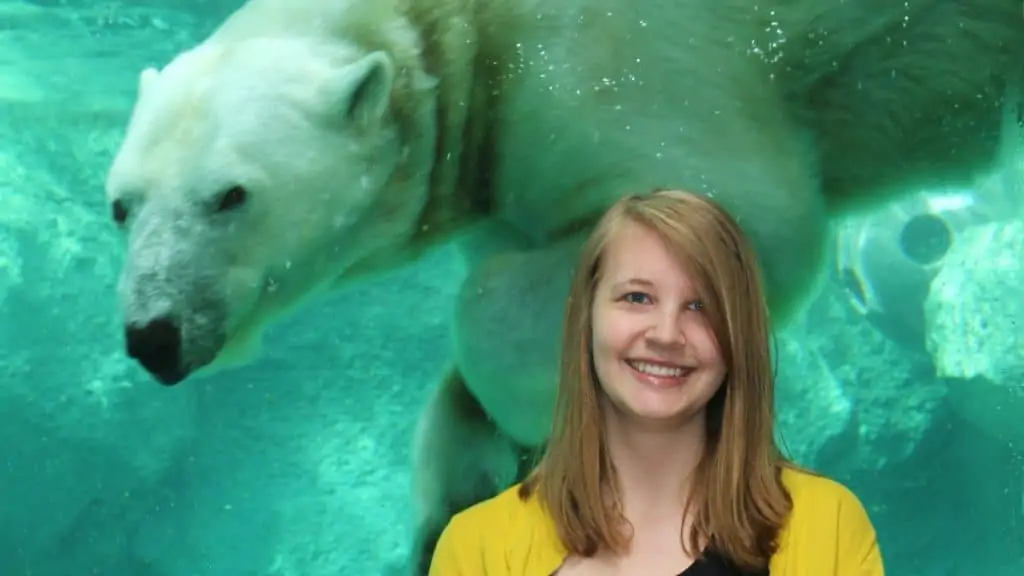 Cincinnati Zoo and Botanical Gardens has around 2000 animals including, Fiona, the famous baby hippo.
It spans across 75 acres and has over 3000 plant species making it the greenest zoo in the US.
Cincinnati Zoo in Ohio gets over 1.5 million visitors annually.
Columbus Zoo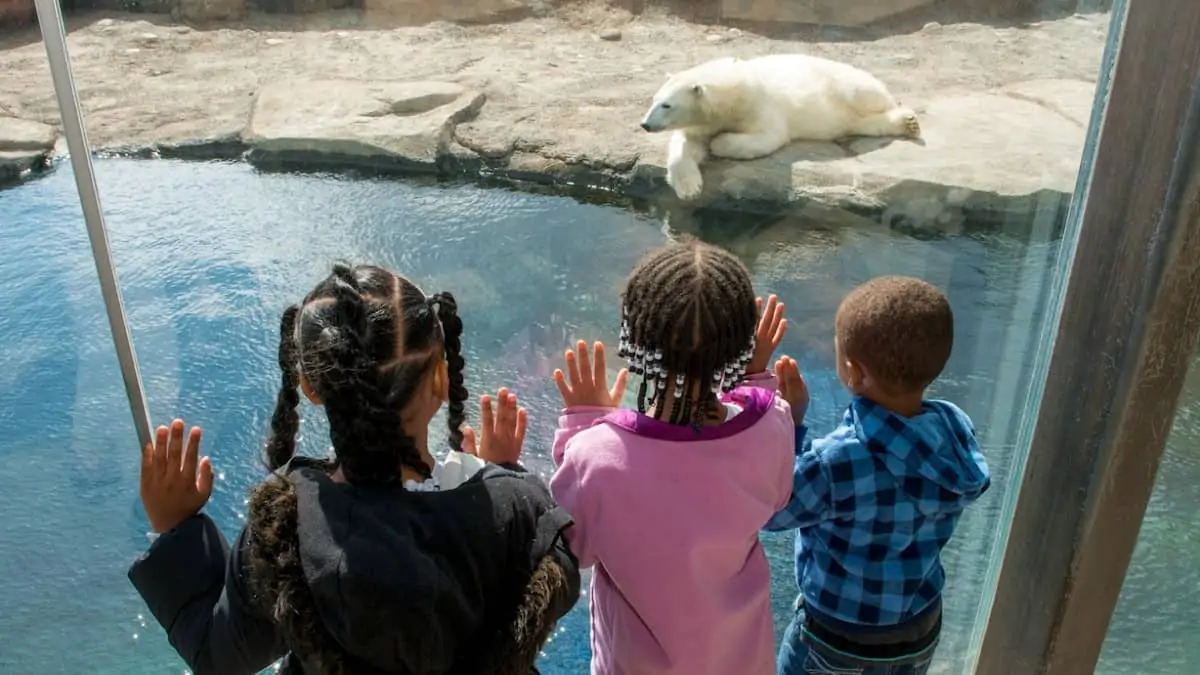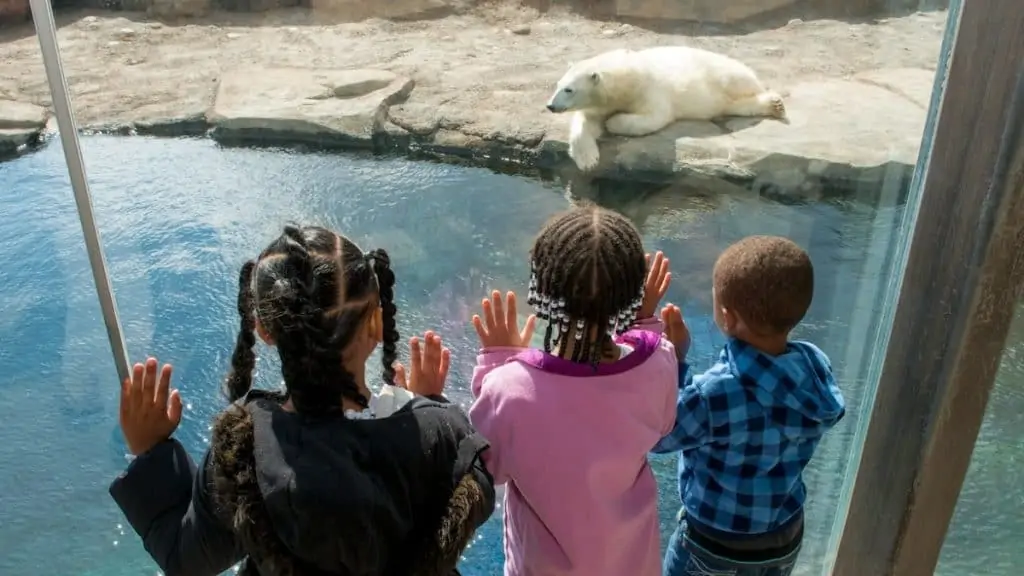 Columbus Zoo and Aquarium, initially built in 1927, is located north of Columbus city.
Columbus Zoo in Ohio gained national recognition under its visionary zoo director Jack Hanna and has won accolades in the past decade.
It spans over 580 acres and is home to 10,000 animals of 800 different species. It attracts over two million visitors every year.
Cleveland Zoo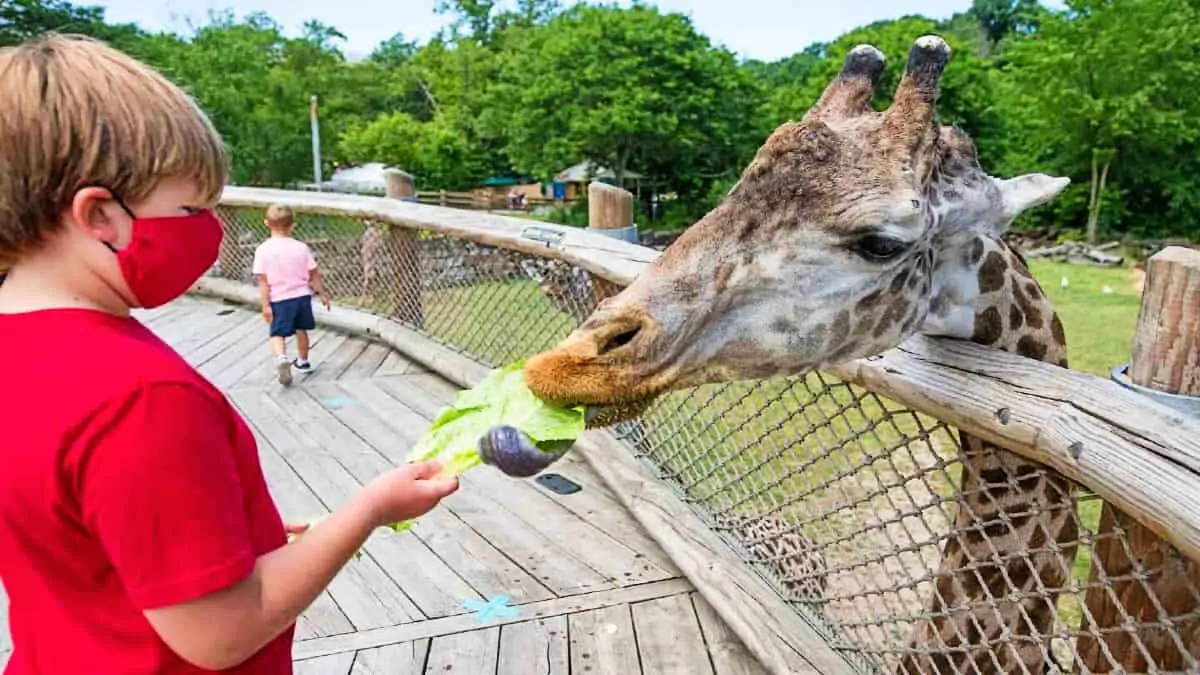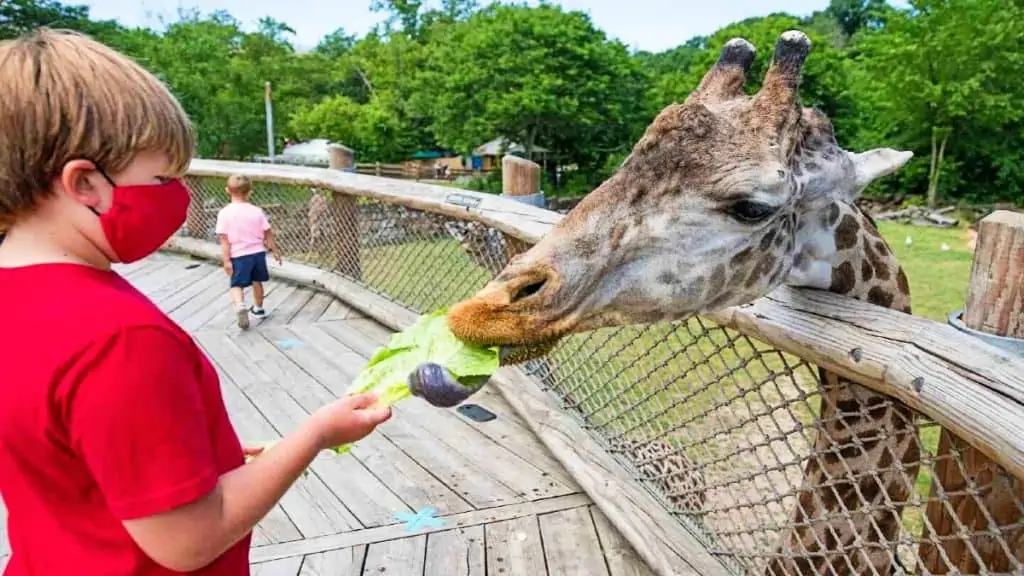 Cleveland Zoo is Northeast Ohio's most-visited year-round attraction and gets around 1.5 million visitors annually.
The 183-acres Cleveland Metroparks Zoo is home to more than 3000 animals offering guests countless opportunities to connect with wildlife.
Toledo Zoo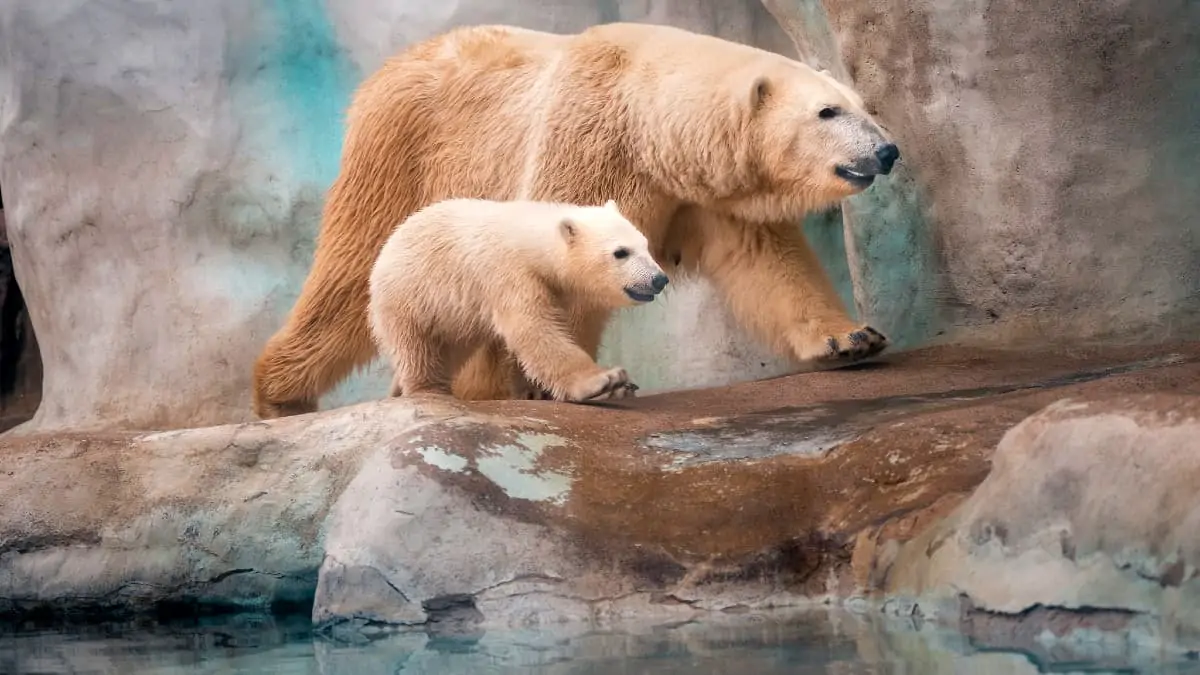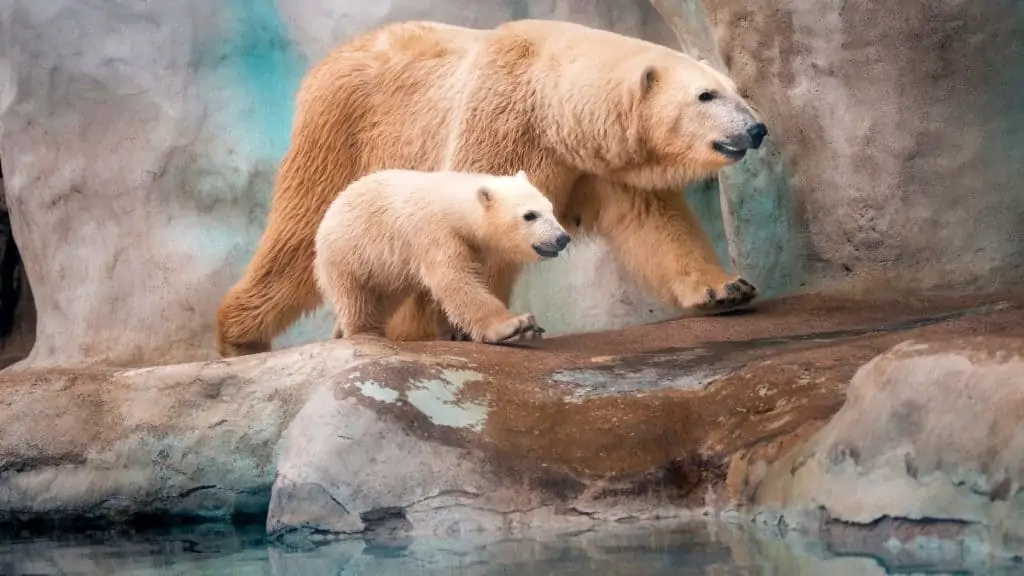 Toledo Zoo and Aquarium has more than 10,000 animals representing over 720 species and is considered one of the world's most complete zoos.
With more than a million visitors annually, it is the region's top family attraction.
Find out more about the best zoos in Ohio.
---
---
Best Zoo in Texas
Texas is synonymous with cowboys, ranches, horses, vast expanses of prairie, etc.
How can zoological gardens be far away? Almost every major city of Texas State, such as Dallas, Fort Worth, Houston, Austin, Tyler, Waco, etc., boasts an excellent Zoo.
Each of these zoos offers various settings in which to view native, exotic, and endangered wildlife.
Dallas Zoo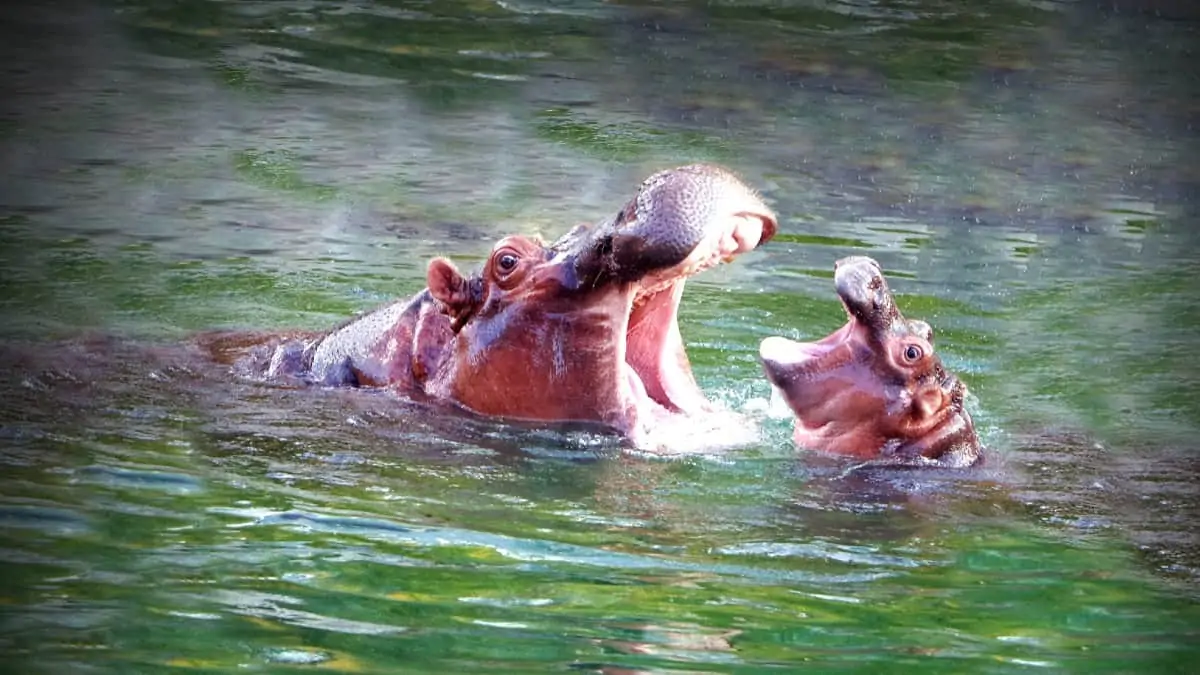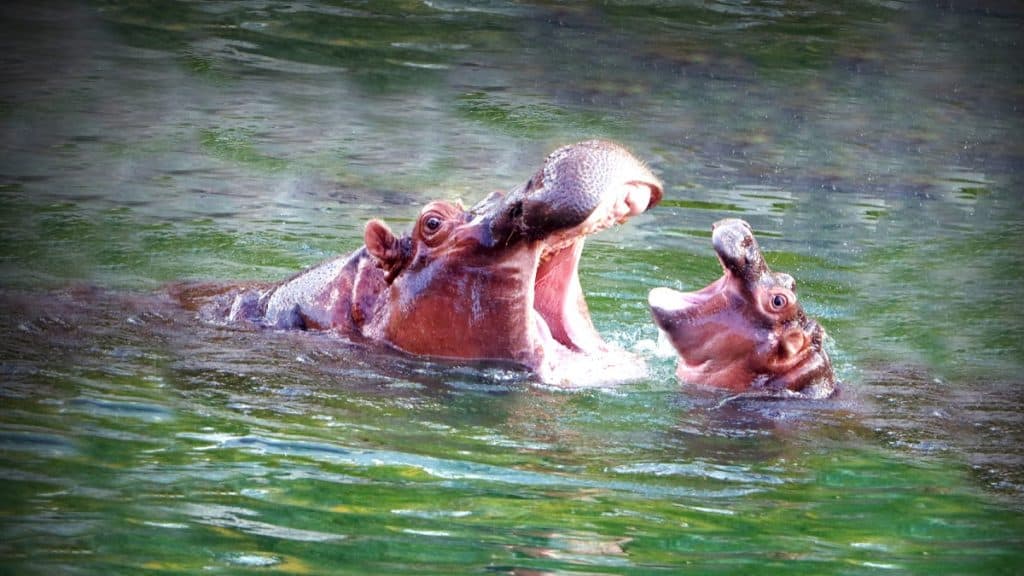 Dallas Zoo is a 106-acre wildlife attraction with around 2,000 animals representing 406 species.
It is the oldest and largest zoological park in Texas and attracts more than a million visitors annually.
Houston Zoo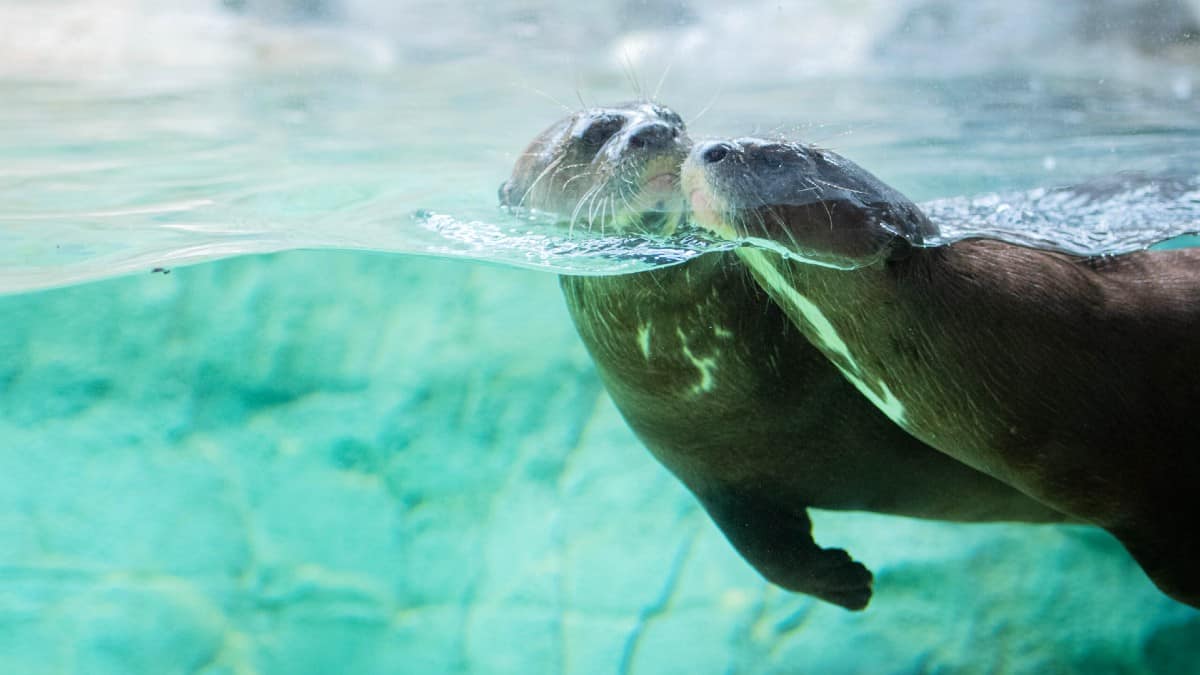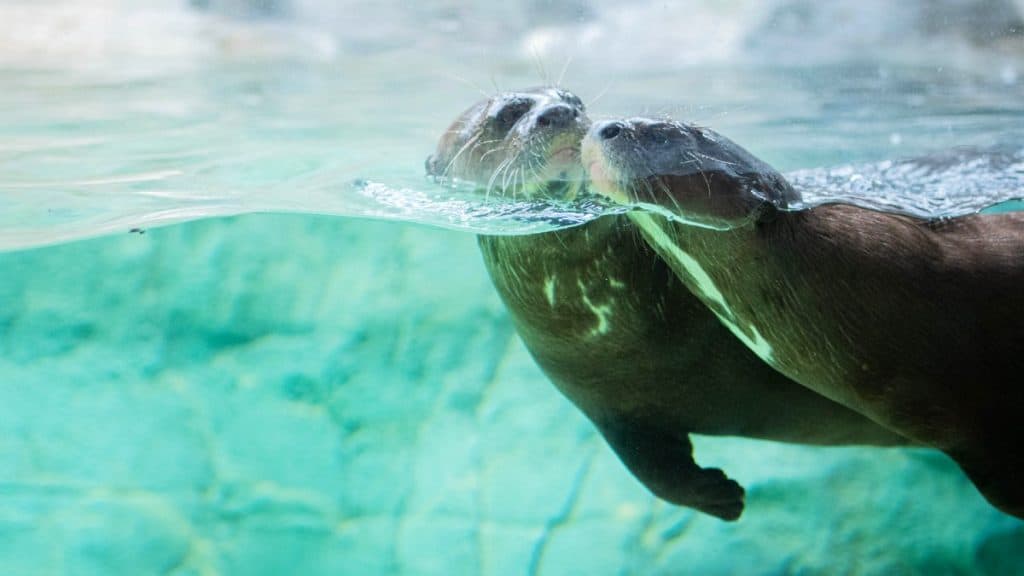 The Houston Zoo houses over 6,000 animals from 900 species and is located within Hermann Park in Houston, Texas.
The 55-acre zoological park receives around 2.4 million visitors each year and is the second most visited zoo in the United States.
Austin Zoo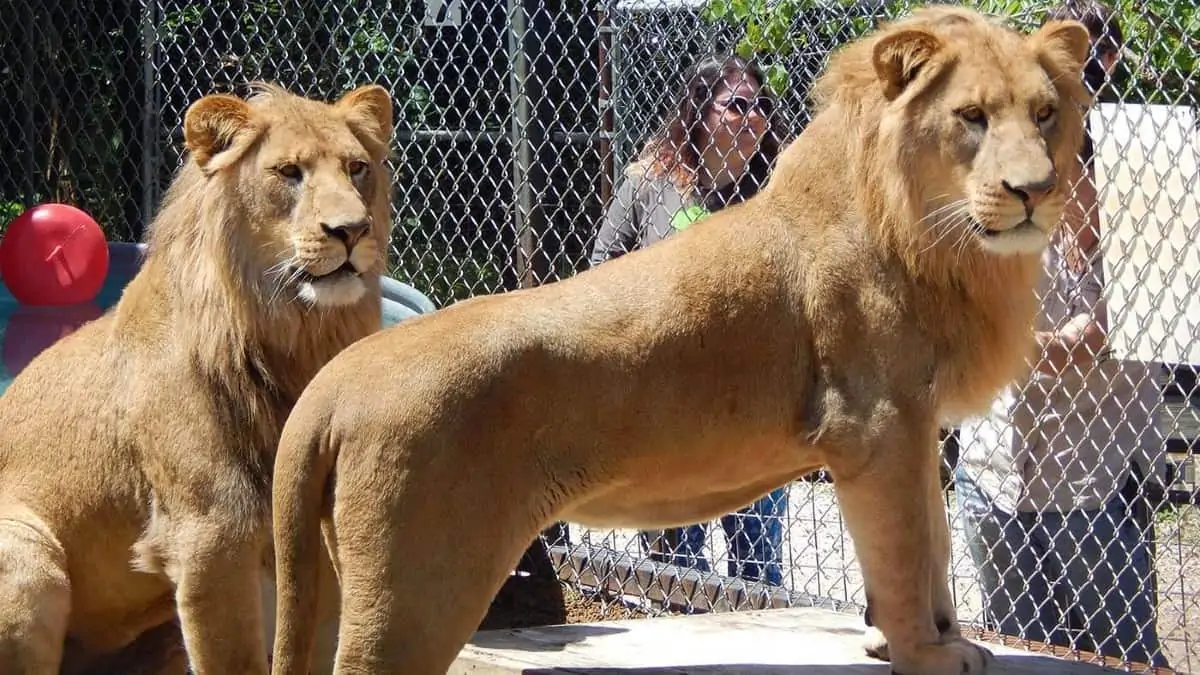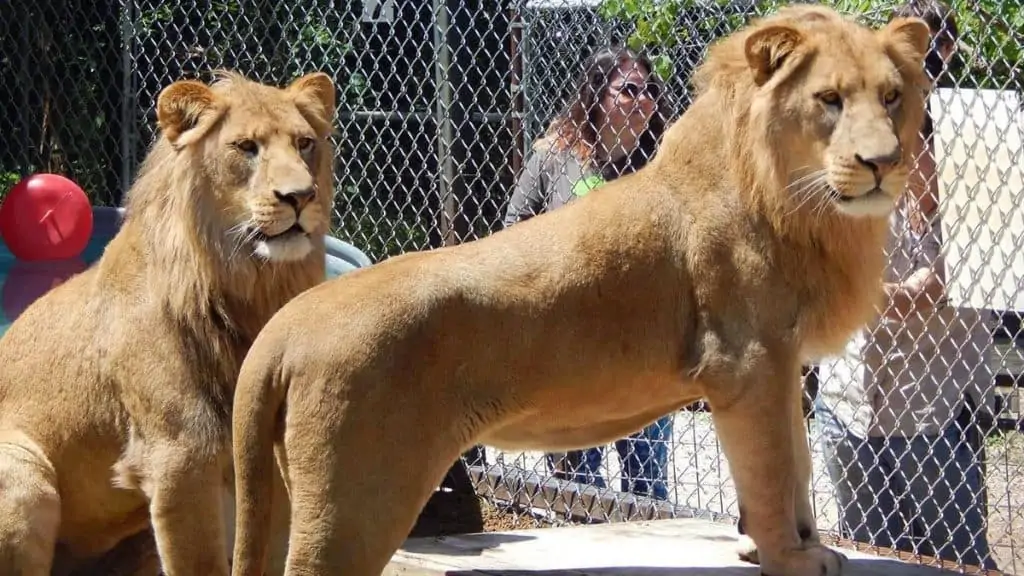 Austin Zoo in Texas is a non-profit rescue zoo with more than 300 animals belonging to around 2100 species.
It was known as the Good Day Ranch before it was re-named Austin Zoo in 1994.
The zoo has a wide variety of animals, starting from Bengal Tigers, African Lions, and Galapagos Tortoise to the locally available North American Black Bears.
Fort Worth Zoo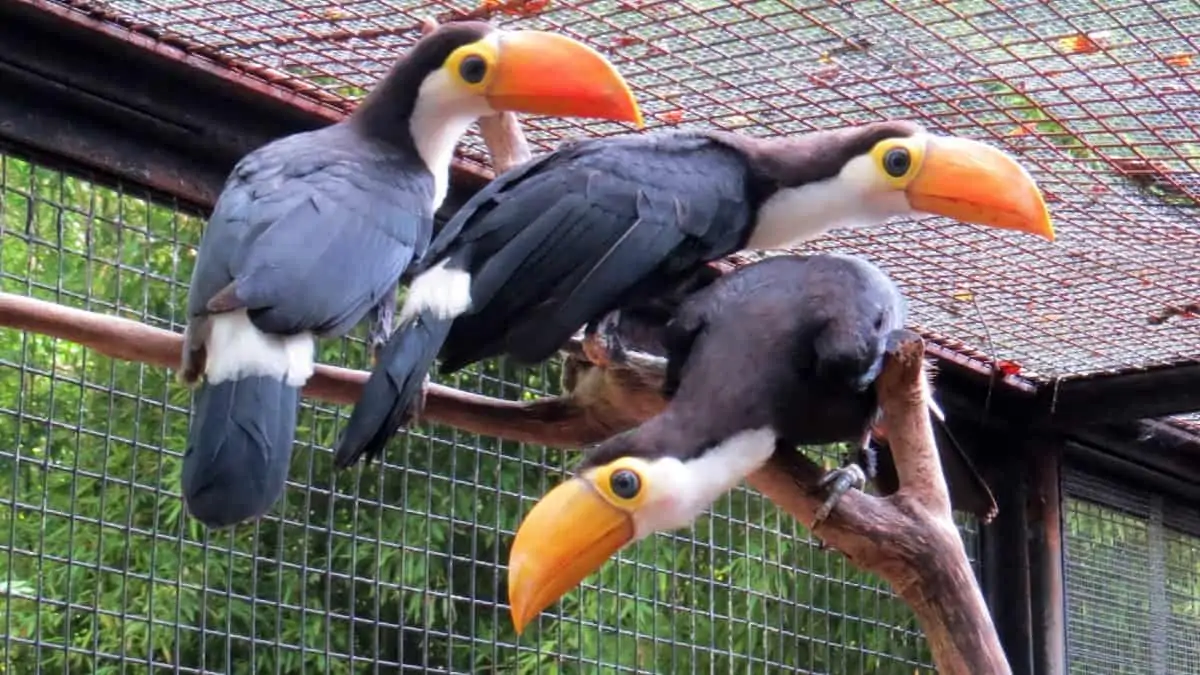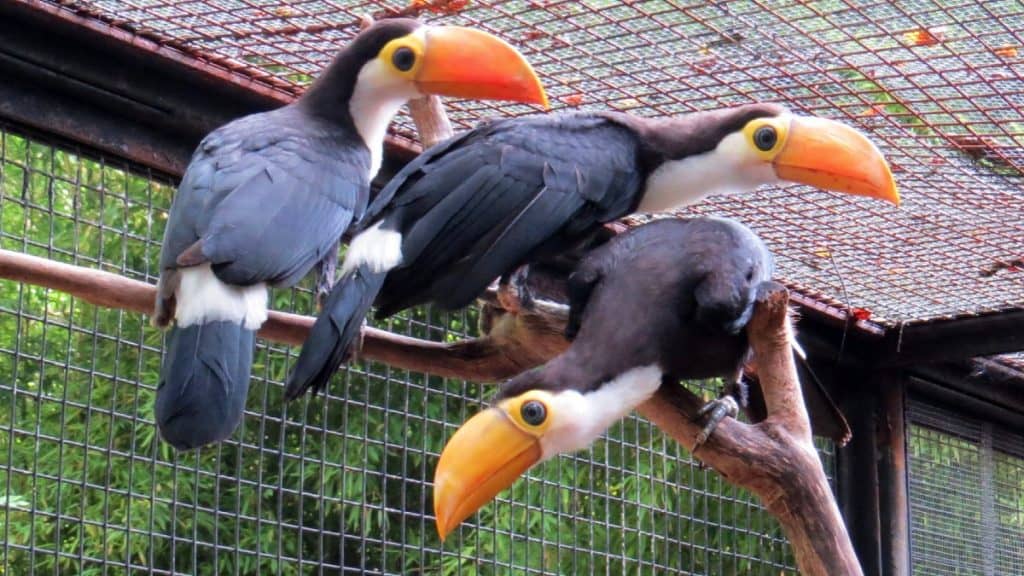 Fort Worth Zoo is home to more than 7,000 native and exotic animals, making it a popular wildlife attraction in Texas.
It has been rated by the top zoo in the USA by publications such as USA Today, Los Angeles Times, Family Life, etc., and attracts more than a million visitors annually.
San Antonio Zoo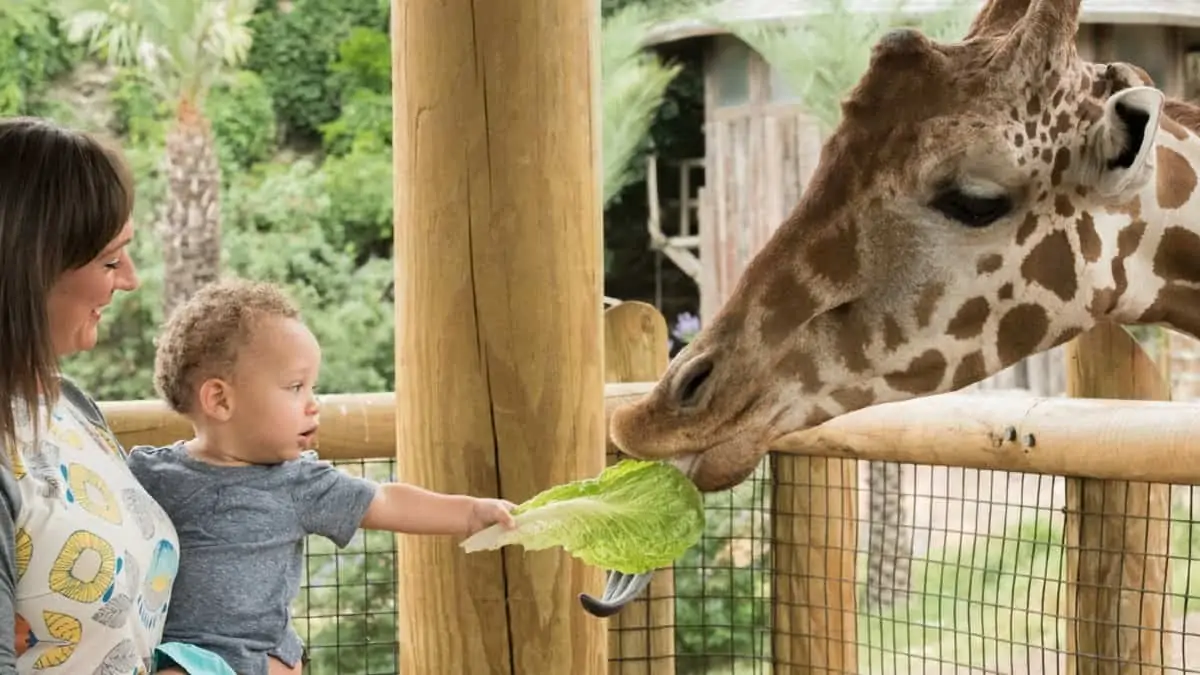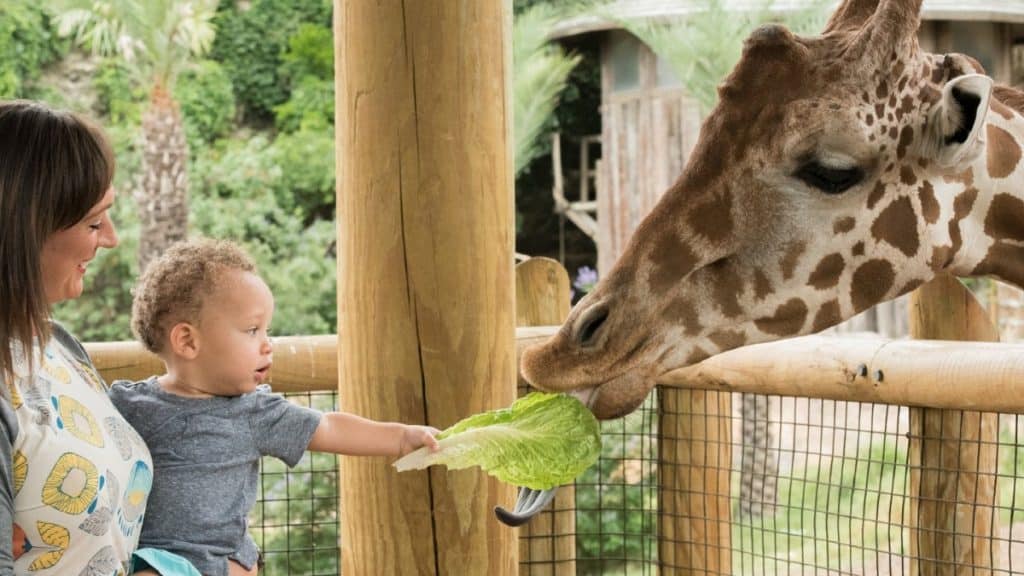 Set in 56-acres, San Antonio Zoo in Texas is home to more than 700 species of animals and birds.
With numerous wildlife exhibits and experiences, it is a great half-day outing for animal-loving families.
Find out more about the best zoos in Texas.
---
---
Other popular Zoos in USA
Woodland Park Zoo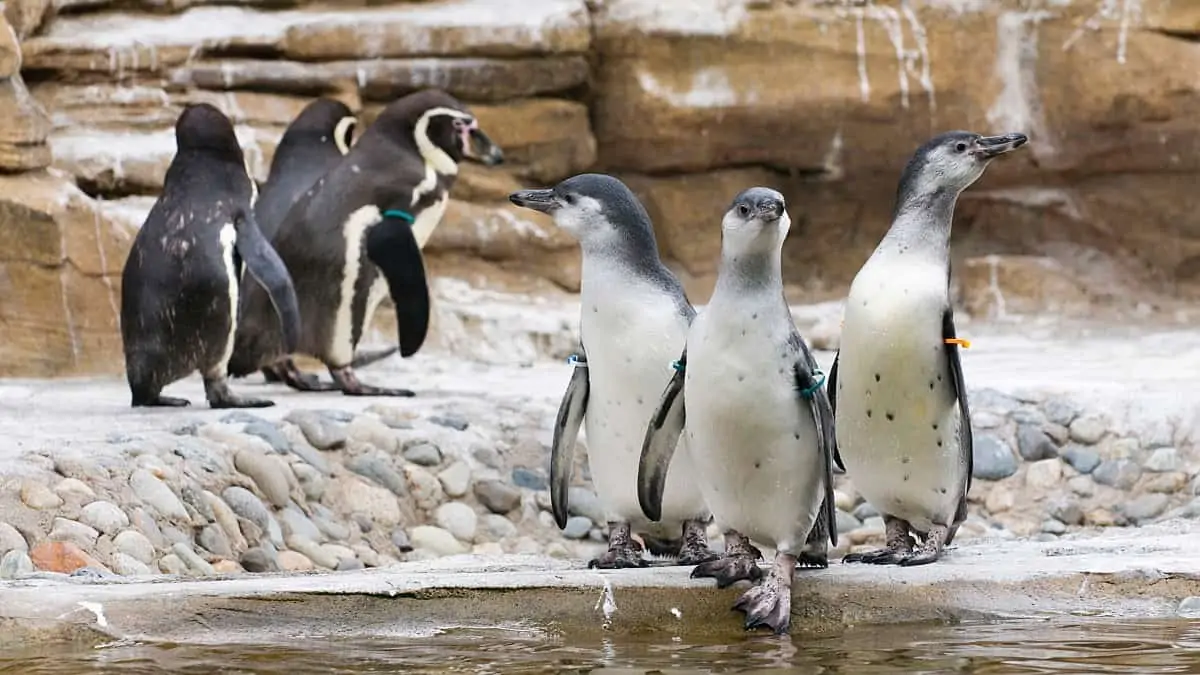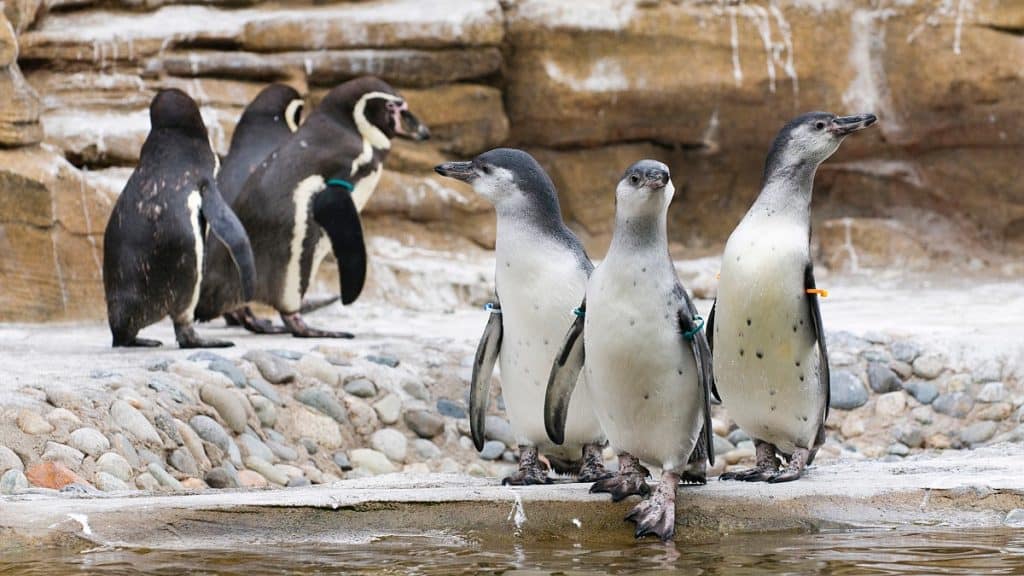 Woodland Park Zoo is one of the oldest zoos in the United States and receives more than 1.5 million visitors annually.
Seattle's most popular wildlife attraction spans 92 acres and houses more than 1,100 animals from different habitats and geographic locations.
Atlanta Zoo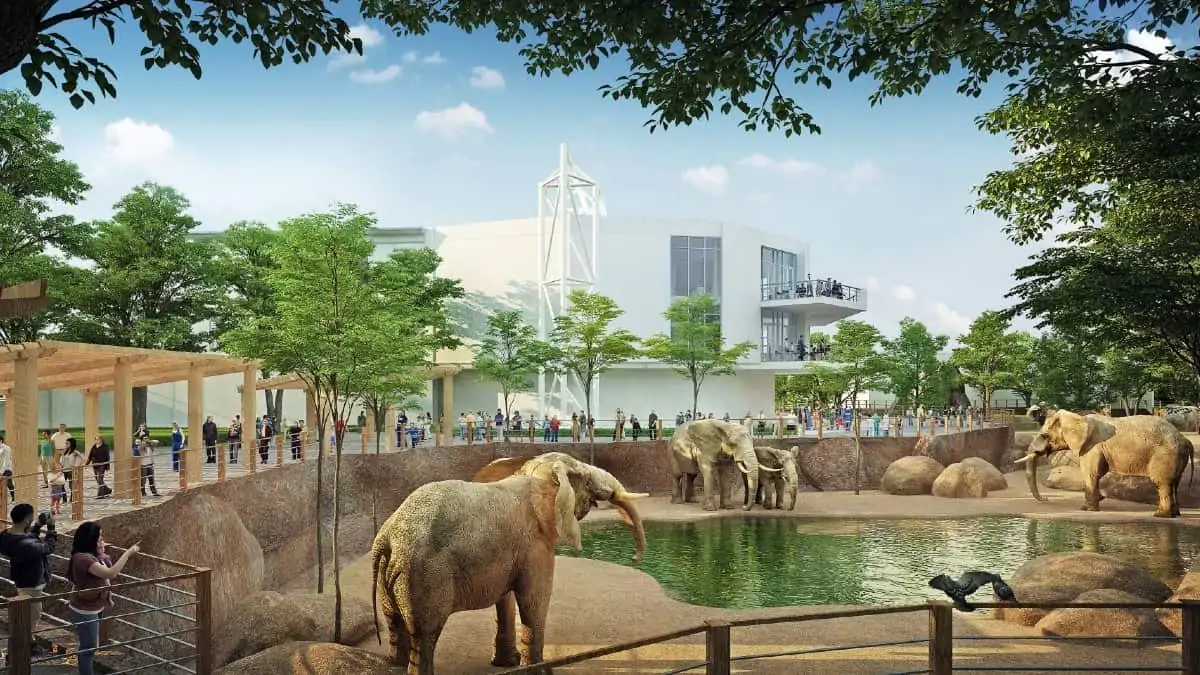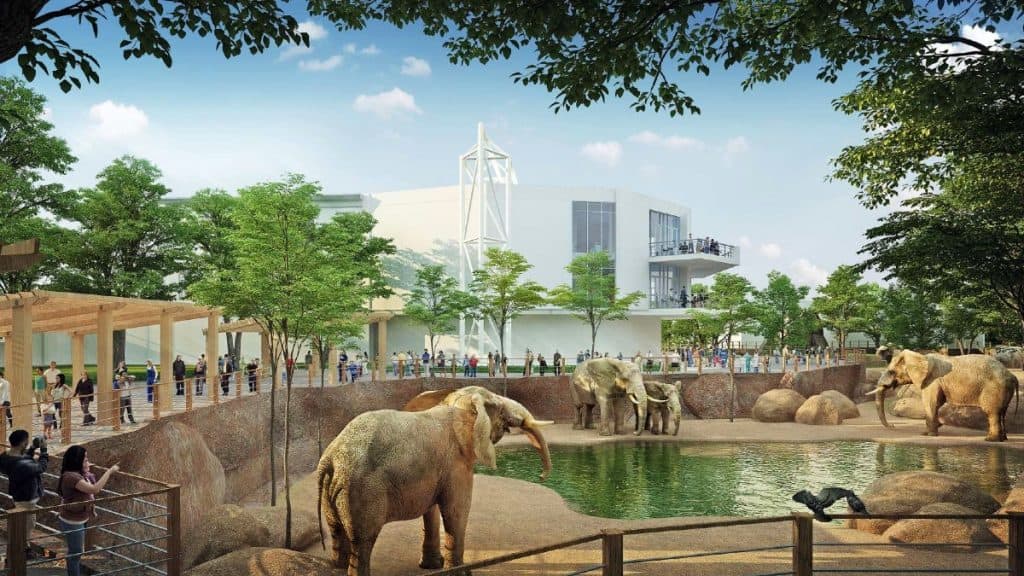 Atlanta Zoo is spread across 40 acres of Grant Park, a historic neighborhood just west of downtown Atlanta.
It houses 1,500 animals of 220 species in natural habitats similar to their environment in the wild.
Atlanta Zoo's highlights include Giant Pandas, including Ya Lun and Xi Lun, a set of twins born in the zoo, one of North America's largest zoological populations of Gorillas, and a global center for the care and study of reptiles and amphibians called 'Scaly Slimy Spectacular.'
This top Atlanta attraction gets more than 1.2 million visitors annually.
Sources
# Roadaffair.com
# Travellersworldwide.com
# Vacationidea.com
# Timeout.com

The travel specialists at TheBetterVacation.com use only high-quality sources while researching & writing their articles. We make every attempt to keep our content current, reliable and trustworthy.