The Houston Zoo houses over 6,000 animals from 900 species and is located within Hermann Park in Houston, Texas.
The 55-acre zoological park receives around 2.4 million visitors each year and is the second most visited zoo in the United States.
In this article, we share everything you must know before buying your Houston Zoo tickets.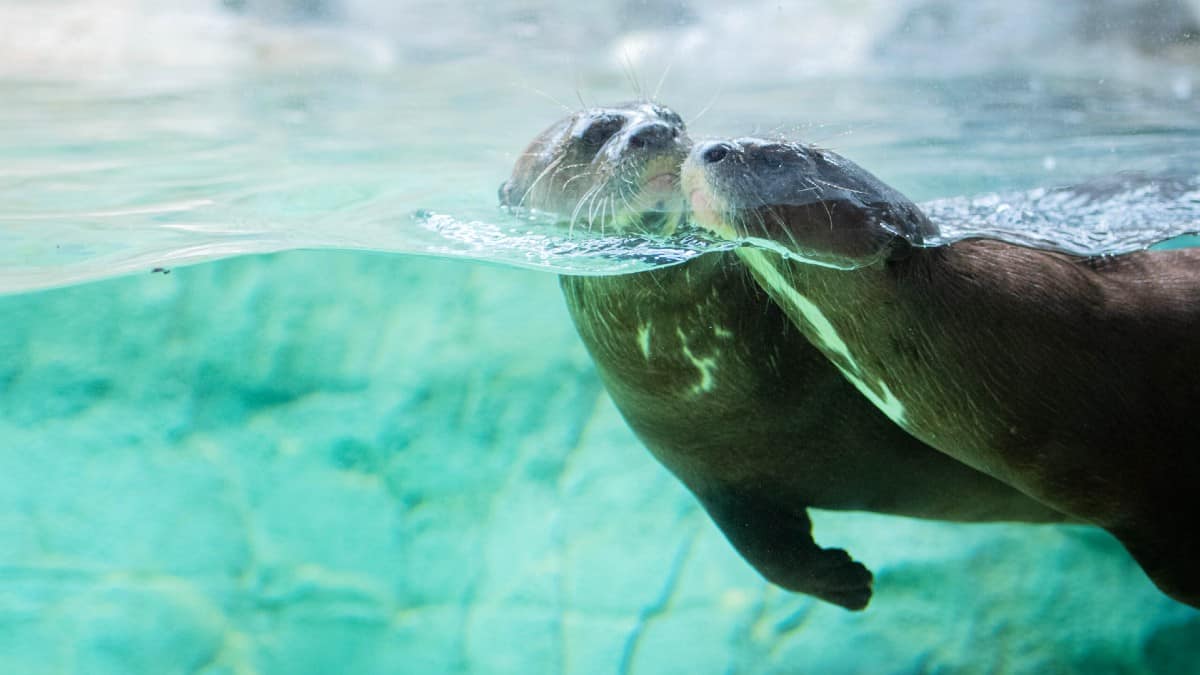 Directions to Houston Zoo
Houston Zoo is in Hermann Park, near the Texas Medical Center and the Museum District.
Its main entrance is at 6200 Hermann Park Drive. Get Directions
METRORail is a light rail system in Houston, Texas, and a convenient way to get to the wildlife attraction.
You can board the Red Line and get down at the Memorial Hermann Hospital and Houston Zoo Station.
From the METRORail, the zoo is a breezy 15-minute walk through Hermann Park.
If you plan to drive to the zoo, it is best to fire up your Google Map and follow the directions.
Houston Zoo parking
The Houston Zoo does not have its parking space, but free parking is available in Hermann Park.
The free slots are marked as G, F, E, H, and I on Hermann Park's parking map.
If you are visiting on weekends, these free slots can get filled quickly.
On weekends, if you reach later in the day, it is better to try the other parking lots marked on the map.
You will have to pay a parking fee.
---
---
Houston Zoo hours
Houston Zoo opens at 9 am and closes at 5 pm, every day of the week.
The last entry into the zoo is at 4 pm.
---
---
Best time to visit Houston Zoo
The best time to visit Houston Zoo is as soon as they open at 9 am.
Early in the morning, animals are most active and most visible.
As the day progresses and the temperatures rise, the animals recede to shaded areas and become hard to spot.
After 11 am, the crowd gets bigger, and queues at the counters and the exhibits get longer.
When you start early, you can cover a considerable part of the zoo before breaking for lunch.
On weekends and public holidays, Houston Zoo tends to draw a large number of people.
Check out the kid-friendly activities in Houston, Texas.
---
---
How long does Houston Zoo take
If you are visiting with children, you will need at least three hours to explore Houston Zoo.
Kids tend to linger longer around their favorite animal exhibits, attend feeding sessions, keeper talks, and try out numerous other experiences.
If you stop for lunch in one of the restaurants, you need one more hour.
If you are a group of adults in a hurry, you can see all the animal exhibits at Houston Zoo in 90 minutes.
---
---
Houston Zoo discount
Students studying at the University of Houston, Rice University, St. Thomas University, and Texas Southern University can enter for free on showing their valid student ID.
Houston Zoo offers a military discount on general admission tickets to members of the US military, their families, and veterans.
On showing a valid military ID, they get a $10 reduction on the adult ticket, and on a child ticket, they get a $6 drop.
Kids aged 3 to 12 years and seniors 65 years and above also qualify for a $5 reduction on the adult ticket.
---
---
Houston Zoo tickets
Since tickets don't get sold online, all Houston Zoo reservations must be made online and in advance.
Immediately after purchase, the tickets get emailed to you.
On the day of your visit, you show the ticket in your email (on your mobile) and walk in.
Guests must arrive at their reserved time slot for guaranteed entry.
Your reserved time slot is the arrival time you selected while booking your Houston Zoo ticket.
You can book two kinds of Houston Zoo tickets – the General Admission Ticket or the Value Pass.
The Value Pass includes zoo entry, access to pre-historic beasts, unlimited carousel, and a Conservation Bracelet.
Price of General Admission ticket
Adult (13 to 64 years): $22.95
Child (3 to 12 years): $17.95
Senior (65+ years): $17.95
Price of Value Pass
Adult Value Pass (13+ years): $29.95
Child Value Pass (3 to 12 years): $25.95
---
---
Houston Zoo with Citypass
If you intend to save some money on your Houston holiday, look no further than the Houston CityPass.
With this discount pass, you can visit Houston Zoo and four more top Houston attractions at a 47% savings.
The attractions are – Space Center Houston, Houston Museum of Natural Science, Downtown Aquarium, and Houston Zoo.
You must choose from Children's Museum or Kemah Boardwalk All-Day Ride Pass to complete the list of five.
Visitors with CityPass don't need to reserve their visit to the zoo in advance.
They can present their CityPASS tickets at any guest admission booth at Houston Zoo's entrance and walk in.
Cost of Houston CityPass
Adult Pass (12+ years): $64
Child Pass (3 to 11 years): $54
With five fantastic zoos, Texas is a paradise for a wildlife-loving family. Find out everything about Zoos in Texas before you decide.
---
---
Houston Zoo free days
From September to May, the first Tuesday of every month is a free day at Houston Zoo.
Visitors can enter the zoo for free the whole day, but they must register online.
Free tickets won't be available at the gate.
In January, the free Tuesday is on the second Tuesday.
Houston Zoo doesn't offer free days in June, July, and August.
Additional attractions and experiences such as the carousel, giraffe feeding, etc., are available at the regular price during the free entry days.
Free tickets go on sale the Wednesday before at 8 am on the official site.
---
---
Houston Zoo animals
Houston Zoo has around 6,000 animals representing 900 species.
They are all housed in habitats designed to be as naturalistic as possible.
African Forest
The African Forest is one of the most popular animal exhibits of the zoo.
You trek down a path that emerges into a village trading outpost and explore the small, round huts surrounding a fire pit.
Animals you see here are Chimpanzee, Masai Giraffe, Ostrich, White Rhinos, Gorilla, Grant's Zebra, etc.
Bird habitats
Houston Zoo has three main bird exhibits – Fischer Bird Garden, the Tropical Bird House, and Birds of the World.
Together they house over 200 species and 800 individual birds, making it one of the largest collections of birds in US zoos.
Some of the star attractions are Wattled Curassow, Chilean Flamingo, Blue-winged Kookaburra, etc.
Bug House
The Bug House has many small glass cases, each containing a tiny creature living a fascinating life.
These insects are residents of jungles, forests, and deserts from across the world.
Carruth Natural Encounters
Carruth Natural Encounters is an air-conditioned building where you see animals from all over – the river's edge, rainforest canopy, desert, coral reef, etc.
Tree branches caress you on your face as you walk the pathways, waterfalls cascade into pools, and you get to see animals at every turn.
Look out for Meerkat, Moon Jelly, Naked Mole Rat, Asian Small-Clawed Otter, White-faced Saki Monkey, Piranha, etc.
Giraffe Feeding Platform
Both kids and adults love the magical charm of giraffes.
Giraffe feeding is an excellent opportunity to interact with the Masai giraffe family at the Houston Zoo's Giraffe Feeding Platform.
Giraffe Feedings, where you can offer a crunchy lettuce leaf to a giraffe, happen daily at 11 am and 2 pm.
Elephant Habitat
The Asian Elephant Habitat is a fun, naturalistic home for the eight Asian elephants of Houston Zoo.
Visitors can watch the elephants splash around in their gigantic pools or take a peek inside the barn for the female and young elephants.
Reptile and Amphibian House
The Reptile & Amphibian House is for those that dare, for here, you get to see the world's most venomous snakes and exotic amphibians.
Some of the animals to watch out for here are San Esteban Island Chuckwalla, Amazon Milk Frog, Panamanian Golden Frog, King Cobra, Komodo Dragon, Black Mamba, Reticulated Python, etc.
This exhibit opens at 9.30 am, daily.
Sea Lion Habitat
Sea Lions are a crowd favorite at the zoo.
The marine mammals swim around their pool or relax on their small yet private beach.
Be sure to ask for the schedule at the zoo entrance to know the day's Sea Lion show timings.
South America's Pantanal
South America's Pantanal helps visitors explore the tropical wetlands of Brazil right here at the Houston Zoo.
The lush habitat highlights animals such as Green Anaconda, Giant Anteater, Blue-billed Curassow, Giant River Otter, Black and Gold Howler Monkey, Jaguar, Golden Lion Tamarin, etc.
In this section, you will also see a set of rustic buildings, set on piers, evoking the eco-lodges found alongside the rivers and streams in the Northern Pantanal region.
Texas Wetlands
Texas Wetlands at the Houston Zoo opened to the public in 2019.
This habitat brings together three native Texas species — Bald Eagles, Whooping Cranes, and American Alligators — in a lush wetland habitat.
World of Primates
At World of Primates, visitors can see some of the world's most fascinating and intelligent creatures.
They walk down the winding boardwalk to see rare and endangered primates, such as Northern White-Cheeked Gibbon, Ring-tailed Lemur, Orangutan, Malaysian Painted River Terrapin, Siamang, Golden-headed Lion Tamarin, etc.
Children's Zoo
Younger kids love the Children's Zoo and tend to spend more time here.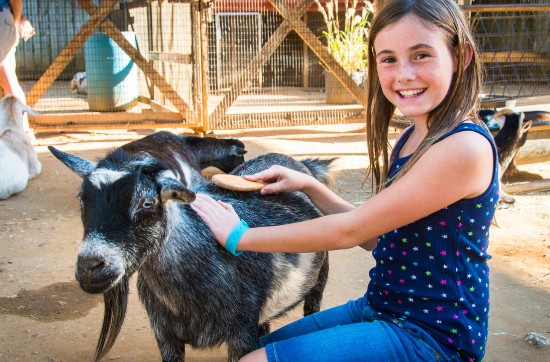 Some of the animals you can expect to see here are Bald Eagle, Bats, Swift Fox, Nubian Goat, Houston Toad, North American River Otter, North American Porcupine, etc.
Guests can also watch an entertaining show at the Houston Texans Enrichment Zone.
Image: Houstonzoo.org
---
---
Water Play Park
The Water Play Park at Houston Zoo is 13,500 square feet of family fun and is open daily from 1 April to 15 September, from 10 am to 6 pm.
Access to Water Play Park is included with your Houston Zoo entry ticket.
This water attraction includes a colorful sea serpent, a tall 'fill and spill' water tree, and a variety of 'water weavers', fountains, jets, and misters.
To get into the water play park, kids must be in proper swimwear.
Changing stalls and seats for parents are available near the park.
---
---
Explore the Wild – play area
Explore the Wild is a nature play area designed to inspire kids to use their imagination and discover the world around them.
A few of the things children can do here are –
Climb on a naturalistic rock wall
Build with loose tree branches
Create sculptures with sand
Dig in mud pits
While playing in Explore the Wild, kids tend to get muddy, wet, and sandy.
Parents can bring along a towel and change of clothing.
---
---
Wildlife Carousel
The Wildlife Carousel at Houston Zoo is a hand-carved and painted masterpiece.
The carousel has colorful animals from all over the world, and you can see the only armadillo known to exist as a carousel figure.
The ride is accompanied by music from across the globe.
Image: Houstonzoo.org
Children over 3.5 feet (42″) tall can ride alone while an adult must accompany the others.
The adult need not purchase a carousel ticket but must stand next to the child for safety.
---
---
Houston Zoo's train
Many guests, including locals, think that the Houston Zoo has a train of its own.
However, the Hermann Park Railroad is not officially associated with the Houston Zoo, and the train does not go around inside the zoo grounds.
The Hermann Park train goes on a 3.2 km (2 miles), 18-minute journey around Hermann Park and departs Kinder Station every 25 to 30 minutes.
The train runs Monday through Sunday, 10 am to 6 pm.
Tourists can purchase train tickets from the Hermann Park Conservancy Gift Shop at Kinder Station, not far from the zoo entrance.
It costs $3.75 for all riders one year and older.
An adult must accompany all children 12 years old and younger.
---
---
Animal Encounters
Houston Zoo offers thirteen different types of wild animal encounters spread throughout the week.
Most of these encounters happen before noon.
All these wild encounters cost extra, over and above the regular zoo entry ticket.
At $25 for a household of up to six persons, the Goat Experience is the cheapest encounter.
The Sea Lion Painting Experience is the costliest encounter and costs $350 for a household of four members.
Wild Encounter
When
Galapagos Tortoise Encounter
10 to 10.45 am, Tuesdays
and Sundays
Orangutan Encounter
11 to 11.45 am, Tuesdays
Sloth Encounter
1 to 1.45 pm, Tuesdays
Cheetah Walk
8.15 to 9 am, Wednesdays
Sea Lion Training
9.30 to 10.15 am, Wednesdays
Sea Lion Painting
9.30 to 10.15 am, Wednesdays
Okapi Encounter
9 to 9.45 am, Thursdays
Elephant Bath Experience
10 to 10.45 am, Thursdays
Alligator Experience
1 to 1.45 pm, Thursdays
Giant River Otter Encounter
10 to 10.45 am, Friday
Gorilla Encounter
10.45 to 11.30 am, Fridays
Goat Experience
10 to 11 am, Fridays to Sundays
Elephant Encounter
12.45 to 1.30 pm, Fridays and Sundays
---
---
Map of Houston Zoo
Carrying the Houston Zoo's layout is highly recommended if you are traveling with kids because you won't waste time finding your favorite animals, and in the process, get exhausted.
With more than six thousand animals to see, the zoo involves exploring a lot of animal exhibits.
Besides the animal enclosures, a map also helps you identify visitor services such as restaurants, restrooms, kids parks, souvenir shops, etc.
You can either download the map or bookmark this page for later.
---
---
Food at Houston Zoo
Houston Zoo has many food options, the most prominent being Cypress Circle Cafe, Albert & Ethel Herzstein Trading Post, and Twiga Cafe.
Besides these three, the zoo has themed food trucks with a variety of savory and sweet options.
Visitors can bring their food, drinks, and coolers, but they can't bring glass bottles, alcohol, and plastic straws for the safety of the animals.
Sources
# Houstonzoo.org
# Wikipedia.org
# Houmuse.org
# Holidify.com

The travel specialists at TheBetterVacation.com use only high-quality sources while researching & writing their articles. We make every attempt to keep our content current, reliable and trustworthy.
Other Zoos in Texas
# Dallas Zoo
# Austin Zoo
# Fort Worth Zoo
# San Antonio Zoo