No matter how scary or frightening it gets, ghost stories are exciting!
If you are looking for a spine-chilling experience, the Haunted Houston Ghost and Pub Walking Tour is the right choice.
Houston has a rich and colorful history, and it's no surprise that many ghost stories are associated with it.
Some of these are centuries old, while there are recent stories too! But all of them tell tales of the paranormal and the unexplained.
Countless hours of research and haunted explorations have led to this unforgettable ghost tour combining the city's rich history, supernatural legends, and vibrant pub scene.
This article covers everything you should know before booking tickets for the Houston Ghost Tour.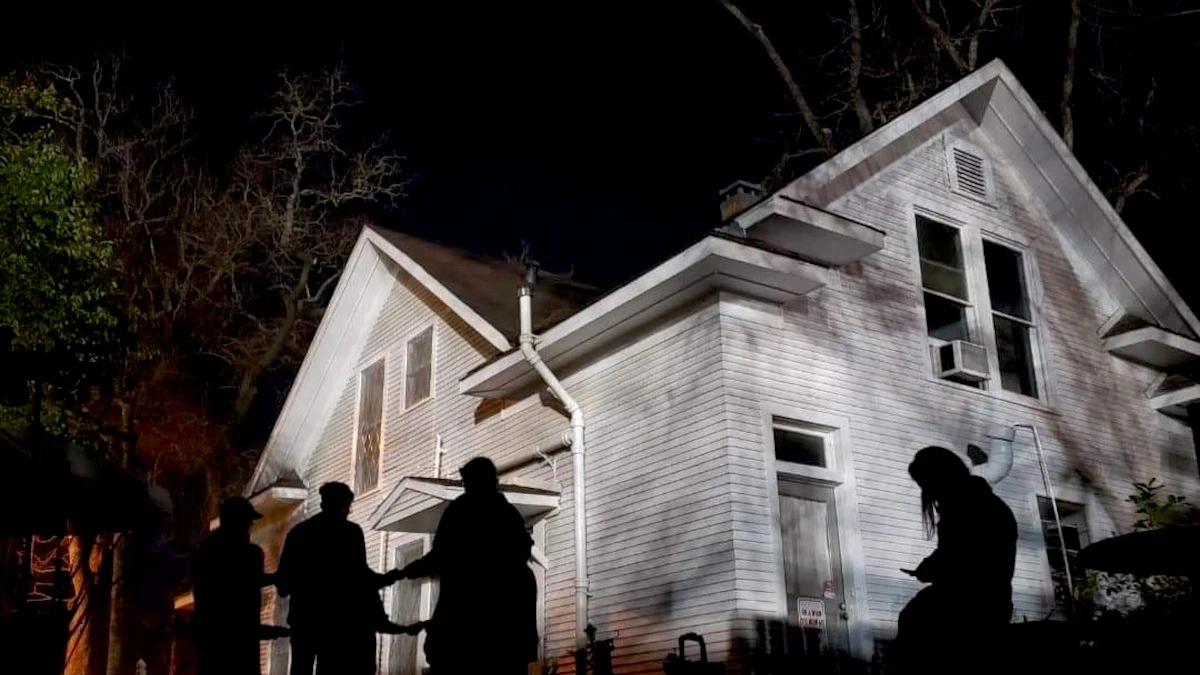 What to expect
Prepare for an extraordinary evening of chilling tales and spirited stories on the Nightly Spirits Houston Haunted Pub Tour.
Your adventure begins at Char Bar, a unique venue where bespoke suits and artisanal cocktails coexist in perfect harmony.
From there, you go through a captivating journey on foot, exploring notable bars housed in former department stores, banks, and even the site of the Republic of Texas' inaugural hotel.
Accompanied by the knowledgeable ghostly guide, you'll embark on a roughly two-and-a-half-hour excursion, making several stops at local pubs.
Throughout the tour, you will visit a curated selection of 3-4 haunted bars, ensuring ample liquid courage to fortify you as you encounter the lingering spirits of Houston's past.
Brace yourself for a night of spine-tingling tales, historical intrigue, and unforgettable drinks as we uncover the haunted secrets of H-Town.
---
---
Where to book tickets
Houston Ghost Tour tickets are available online and offline.
Online ticket prices tend to be cheaper than tickets at the counter.
When you buy online, you can avoid the long queues at the ticket counters.
Because some tours sell a limited number of tickets, booking early helps avoid last-minute disappointment.
When you book early, you also get your preferred time slot.
How do online tickets work
Go to the Houston Ghost Tour Texas booking page, select your preferred date and number of tickets, and buy the tickets right away.
After the purchase, you will receive the tickets in your email.
There is no requirement to bring any printouts.
You can walk in and show the ticket on your smartphone.
Houston Ghost Tour Ticket price
The Haunted Houston Ghost and Pub Walking Tour tickets cost US$37 for everyone over 21 years.
Visitors should carry a valid photo ID.
Anyone below 21 years is not encouraged to participate in this exclusive tour.
Haunted Houston Ghost and Pub Walking Tour tickets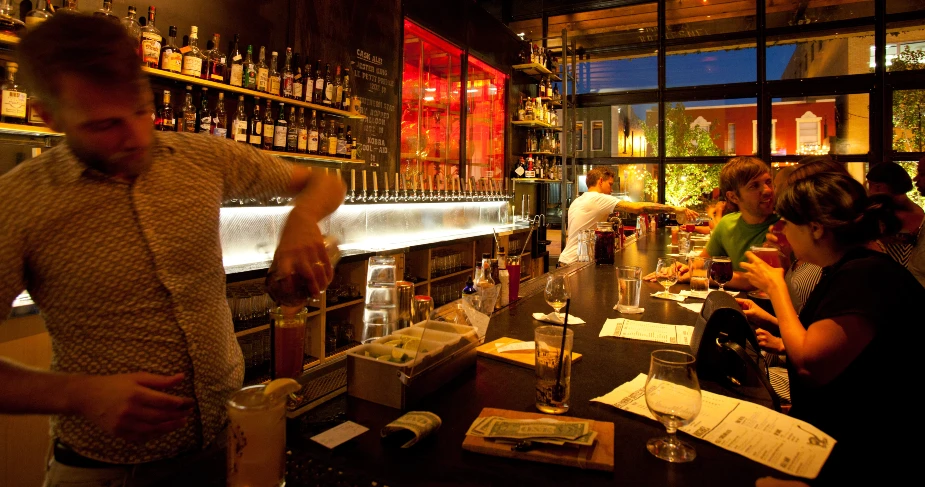 Brace yourself for an unforgettable adventure that will leave you questioning what lies beyond the veil.
In this walking tour, you can explore the historic downtown of Houston, hear spine-chilling stories about the ghosts, and even see some evidence for yourself!
You will visit 3-4 bars in historic buildings with spooky stories lurking in every corner. The tour starts at Char Bar, a historic bar that is said to be haunted by the ghost of a former owner.
You can buy your drinks at the bars.
A professional tour guide will lead this Houston Ghost Tour.
Ticket Price: US$37
Tickets: Houston Ghosts and Hauntings By US Ghost Adventures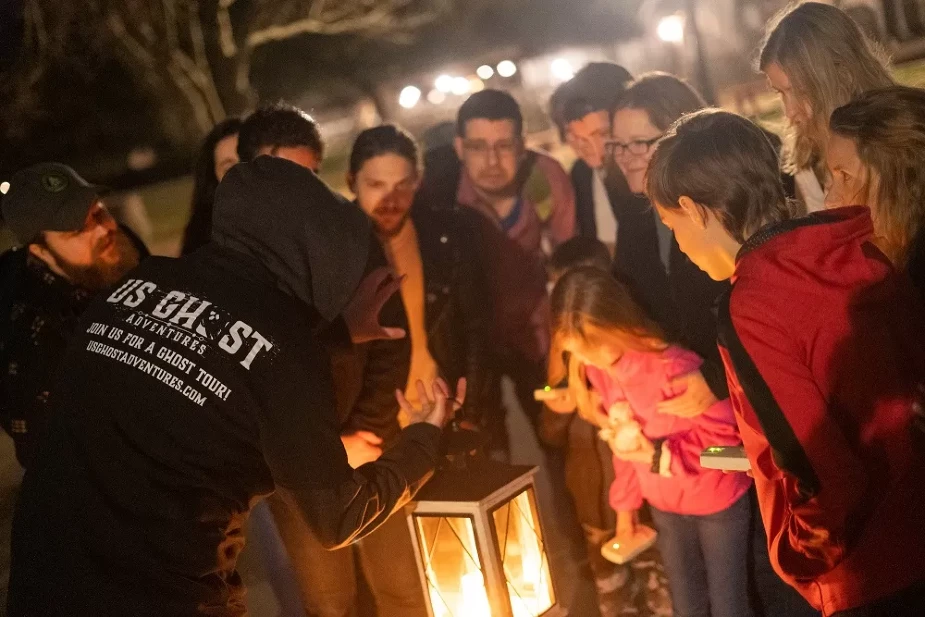 Get ready to explore the eerie side of Houston with US Ghost Adventures' thrilling Ghosts and Hauntings tour.
Delve into the paranormal mysteries of this vibrant city as the expert guides lead you through haunted hotspots and share chilling tales of ghostly encounters.
With US Ghost Adventures, you can visit renowned haunted locations and uncover the secrets that lurk in the shadows.
Brace yourself as you delve into deadly tales, heart-wrenching love stories, and encounters with spirits who may have good intentions.
Each site on the tour is steeped in history and holds firsthand accounts of paranormal activity.
But beware, for your supernatural experience could lurk just around the corner.
Get to know about the haunted past of these locations: Char Bar, 316 Main St, 220 Main St, 901 Commerce St, 717 Franklin St, and La Carafe.
Ticket Prices
Houston Extended Tour
Adult Ticket (13+ years): US$32
Youth Ticket (6 to 11 years): US$24
Child Ticket (up to 5 years): US$17
Houston 1-Hour Haunted Walking Tour
Adult Ticket (13+ years): US$27
Youth Ticket (6 to 11 years): US$18
Child Ticket (up to 5 years): US$11
Save time and money! Explore Houston's best attractions with the Houston CityPASS and save big. You can use the pass for 9 consecutive days starting from the date of first use and visit 5 incredible attractions in Houston!
---
---
How to reach
The meeting point for Houston Ghost Tour depends on the tour option you select, and remember, it is subject to change.
So, you should always check the booking page to know the exact meeting location before arriving.
Timings
The Haunted Houston Ghost and Pub Walking Tour is operational from 9 am to 11 pm from Monday to Saturday. It is not functional on Sundays.
The Houston Ghosts and Hauntings By US Ghost Adventures tour begins at 8 pm and is operational on all days of the week.
Best time to go on a Ghost Tour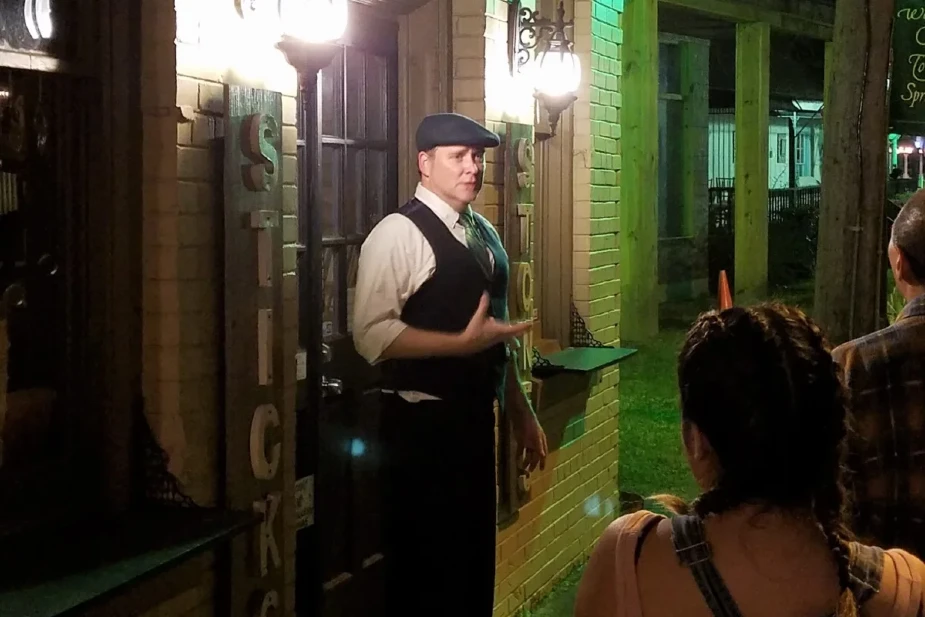 The best time to go on the Houston Ghost Tour is in the evenings as the sky turns darker and darker.
You will love the eerie stories even more in the evenings!
Halloween is another best time to experience Houston's Ghost Tours. You can explore the city while dressed in a Halloween costume, enhancing your experience.
How long does the tour take
The Haunted Houston Ghost and Pub Walking Tour takes approximately 2.5 hours, while the Houston Ghosts and Hauntings Tour takes an hour.
Remember to reach the meeting point 15 minutes before the starting time as the guides will share a lot of information about the tour.
FAQs about Houston Ghost Tours
Here are some frequently asked questions by many visitors that might help you.
Where can I purchase the tickets for the Houston Ghost Tour?
Purchase your tickets well in advance online for this exciting tour by clicking here.
What is the Houston Ghost Tour, Texas? 
The Ghost Tour Houston is a thrilling walking tour that takes you through Houston's haunted history and supernatural tales. Led by knowledgeable guides, the tour explores spooky sites and shares spine-tingling stories of paranormal activity.
Are the ghost stories based on real events? 
The ghost stories shared during the Houston Ghost Tour are based on real events, local legends, and historical accounts. The tour aims to provide an engaging and informative experience, combining history with supernatural folklore.
Is the Ghost Tour Houston, Texas, really scary?
It can get a little scary if you are scared of the dark! On a scale of 1-10 for scariness, you would rate it more than five after you complete the tour.
Are reservations required for the Houston Ghost Tour?
Making advanced bookings for the Ghost Tour Houston is strongly recommended, as it ensures your spot and helps the tour organizers manage group sizes.
Are alcoholic drinks included in the ticket?
Alcoholic beverages or drinks are not included in the Ghost Tour Houston ticket.
What should I wear and bring for the tour? 
Wear comfortable walking shoes and weather-appropriate clothing for the Houston Ghost Tour. It is also advisable to bring a flashlight and any personal items you may need during the tour.
Can I book a private or customized ghost tour? 
Some tour providers may offer private or customized ghost tours for special occasions or group events.
Is the Ghost Tour Houston, US, operational in all weather conditions? 
The Houston Ghost Tour may operate rain or shine, so it's advisable to dress accordingly and bring appropriate rain gear if needed. However, extreme weather conditions or safety concerns may result in tour cancellations or rescheduling.