The Orange Show Houston is a magnificent example of the strength of imagination and creativity.
It is a thriving folk art setting and cultural hub that attracts tourists to Houston, Texas, because of its distinct appeal.
The Orange Show Houston is a unique folk art environment and cultural center located in Houston, Texas.
It was created by Jeff McKissack, a Houston postal worker, as a tribute to his favorite fruit, the orange.
Jeff McKissack built it single-handedly using found objects and construction materials over 24 years from 1956 to 1980.
This unique attraction is a maze-like explosion of structures and exhibits made from recycled and found stuff.
A massive orange-shaped sculpture that urges people to investigate more is one of the eye-catching installations.
Stepping into the Orange Show Houston is like stepping into a fantastical universe where common materials are given superb properties.
This article covers everything you should know before booking tickets for the Orange Show – tickets, timings, directions, and much more!
What to expect
You can expect a unique and engaging experience at The Orange Show Houston.
The Orange Show's unique folk art pieces decorate every nook and cranny, revealing the imaginative vision of its creator, Jeff McKissack.
The location also has a museum, a performance theater, a wishing well, and a variety of other zany creations that highlight McKissack's brilliant artistic vision.
The venue is made to look like a maze, tempting visitors to explore its maze-like network of paths and uncover secret treasures.
You'll encounter fascinating sculptures, bizarre installations, and surprising creative aspects as you go through the numerous buildings and displays.
The Orange Show Houston is renowned for its creative application of materials, salvaged items, and abandoned machinery to complex mosaic work produced with shattered tiles.
Each art piece demonstrates the beauty and ingenuity that can emerge from reused materials, from sculptures built out of scrap metal.
---
---
Where to book tickets
The Orange Show Houston tickets can be purchased online or at the venue.
To save time and money, we suggest buying your tickets online. Online tickets are significantly cheaper than the ones you buy at the attraction's ticket counter.
Booking online is much simpler than compared to purchases made at the attraction.
You can avoid long queues at the venue by making a reservation online.
Additionally, booking online prevents delays and last-minute disappointment.
How do online tickets work?
Visit The Orange Show Houston booking page, select the date and time slot, and buy your preferred number of tickets immediately.
After making the payment, you will receive your tickets in your inbox.
There is no need to carry the printout.
You can enter by displaying the ticket on your smartphone.
The Orange Show ticket prices
The Orange Show Houston tickets are priced at US$5 for adults over 13 years.
Children under 13 get free admission. Children must be accompanied by an adult.
You must cancel 24 hours before your visit to get a full refund.
The Orange Show tickets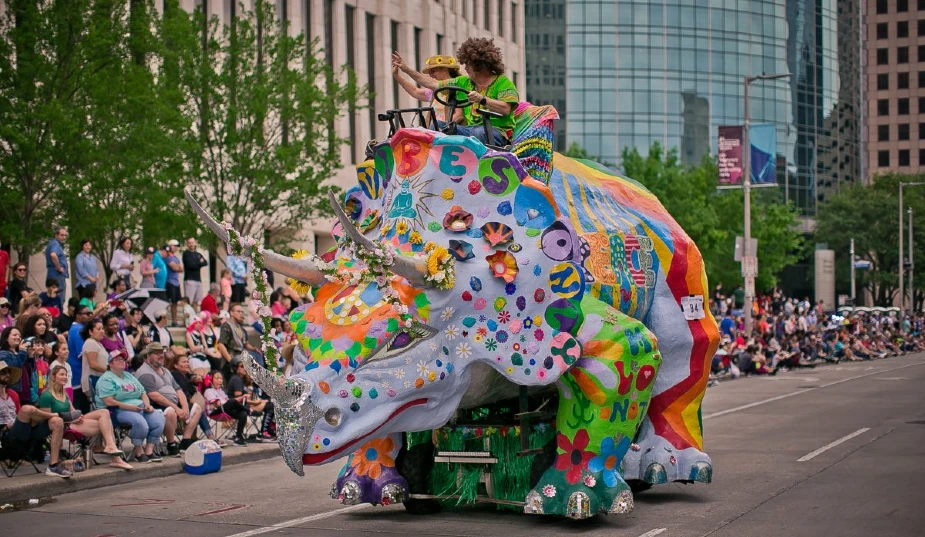 The Orange Show Houston is a visionary art center with the mission of providing residents of Houston with distinctive and genuine experiences that inspire creativity in everyone.
It preserves the artistic legacies of the innovative thinkers who created the Orange Show Monument, the Beer Can House, Smither Park, and the Art Car Parade.
The Orange Show provides year-round events that will pique your interest and make you feel like a member of our neighborhood.
The grounds are open for self-guided exploration and guided tours for visitors.
Ticket Prices
Adult Ticket (13+ years): US$5
Child Ticket (below 13 years): Free
Combo ticket
With combo tickets for The Orange Show Houston and other attractions, you can avail of exclusive discounts of up to 5% of the original price.
You can get the most amazing experiences by booking this must-see combination.
Space Center Houston + Tour of The Orange Show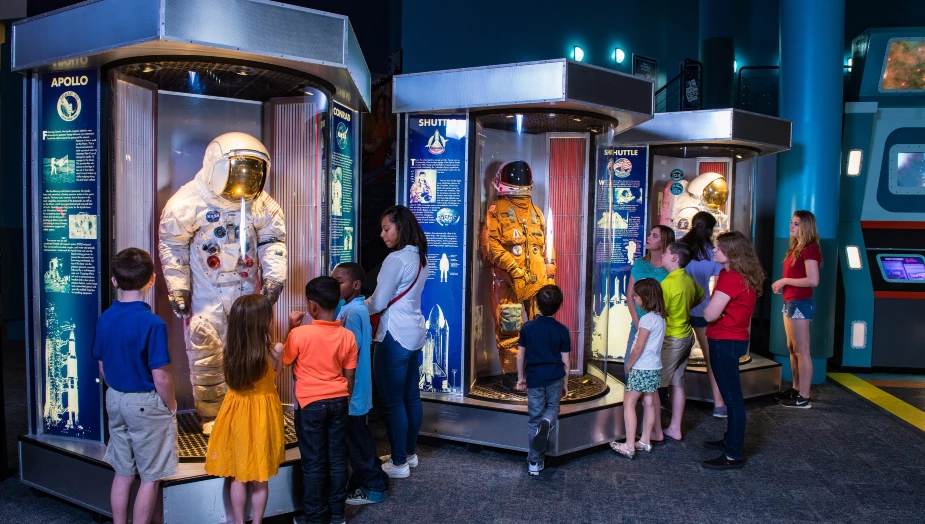 Distance: 35.7 km ( 22.2 miles)
Time Taken: 22 minutes by car
Space enthusiasts must visit Space Center Houston, which is at the center of NASA's spaceflight program.
You can easily spend an entire day studying NASA's history and current work thanks to more than 400 space-related artifacts and various interactive installations.
Make sure to board the tram tour, which will take you around the Johnson Space Center site, the original Mission Control room, and the astronaut training facilities.
Combo ticket price: US$34
Save time & money! Buy Los Angeles Pass and explore 40+ attractions in LA. See the Aquarium of the Pacific, Dolby Theatre, Madame Tussauds Hollywood, and even the Los Angeles Zoo. Pick from a 1, 2, 3, 4, 5, or a 7-day pass and prepare for an adventurous and entertaining tour of LA.
---
---
How to reach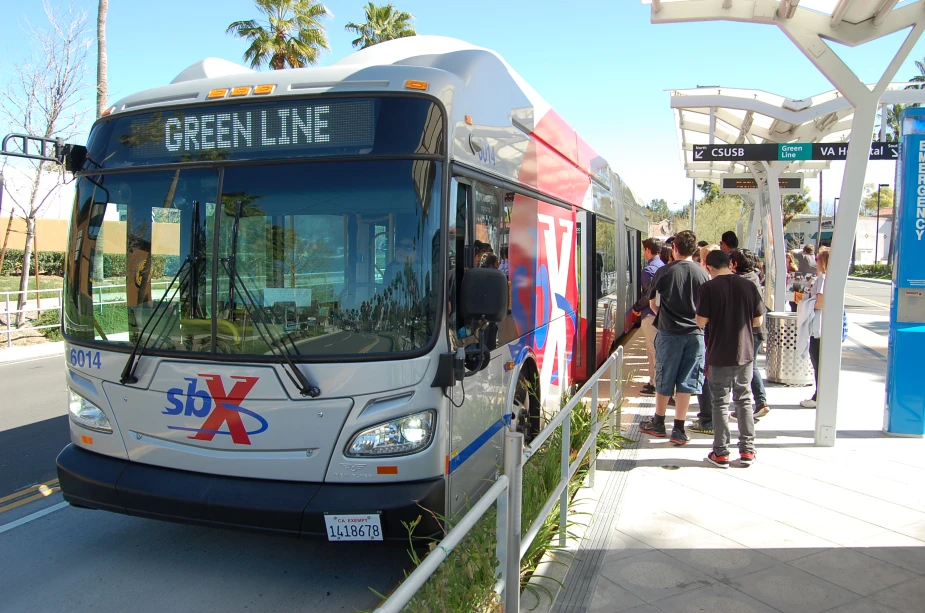 The Orange Show is located in Houston, Texas.
Address: 2401 Munger St, Houston, TX 77023, United States. Get Directions
By Bus
The Orange Show Houston is only eight minutes from Telephone Rd @ Gulf Fwy.
Bus: 40
The Orange Show is only seven minutes from Telephone Rd @ Cumberland St.
Bus: 40
By Car
If you're traveling by car, turn on Google Maps and begin your journey.
The parking space is free for everyone, so you may not need to look for other parking garages.
Timings
The Orange Show Houston operates only on Saturdays and Sundays.
The show hours are from 10 am to 2 pm on these days.
The Orange Show Houston remains closed from Monday to Friday.
How long does the tour take
A trip to The Orange Show depends on the visitor's pace and extent of exploration.
The average time for viewing the site is between 45 and 60 minutes.
However, you can spend more time if you are keen to take in the intricate details of the art installations.
Best time to visit
The ideal time to visit The Orange Show is at 10 am, as soon as it opens.
You may consider going early in the day when the visitors are minimum.
Avoid any major festivals and exhibitions if you prefer a less crowded experience.
---
---
FAQs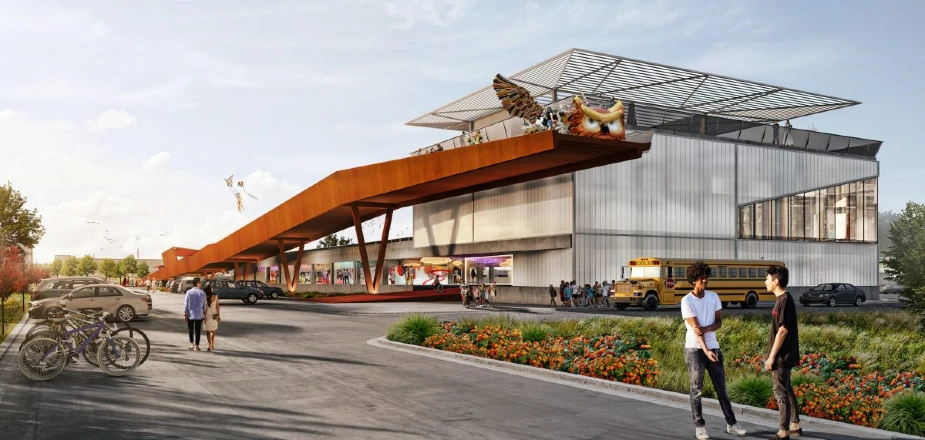 The most frequently asked questions about The Orange Show Houston are listed here.
What is the Houston Orange Show?
A postal worker from Houston named Jeff McKissack made it as a tribute to his preferred fruit, the orange.

The Orange Show is a special setting for folk art and a cultural hub in Houston, Texas.
Are the visitors allowed to take pictures at the attraction?
Yes, taking pictures at the Orange Show Houston is typically permitted. 

Sticking to particular rules or restrictions during special exhibitions or events is always advisable.
Is the Houston Orange Show appropriate for people with disabilities?
The Orange Show Houston ensures that all possible visitors can access it. 

However, some places may provide difficulties for people with mobility or sensory disabilities due to the nature of the location and the folk art exhibits. 

It is advised to contact the location directly to ask about particular accessibility features and accommodations.
Does The Orange Show Houston host any events or performances?
Yes, The Orange Show Houston regularly presents various events, concerts, and exhibitions. 

Concerts with live music, exhibitions of art, screenings of movies, and festivals are a few examples. 
What is the objective of the Houston Orange Show?
The Orange Show Houston is a festival of creativity and folk art. 

It seeks to support both self-taught art and the creative expressions of common people. 

It also performs the function of a cultural hub by holding performances, events, and educational activities.
Is outside food allowed at The Houston Orange Show?
The Orange Show Houston does not allow outside food or drinks. 

Visitors may usually find nearby restaurants or food stands to buy snacks or dinner, though.
Can I schedule excursions with a guide for the Orange Show Houston?
Upon request, guided tours of The Orange Show Houston are available. 

It is advised to contact the location in advance to arrange a group tour with a guide or to enquire about any particular tour alternatives they could provide.
Is the Orange Show Houston pet-friendly?
Pets are often not permitted at The Orange Show Houston, except service animals. 

All visitors will be secure and at ease, thanks to the implementation of this policy.
Is the Orange Show Houston appropriate for children?
Children can enjoy The Orange Show Houston, but you should closely supervise them due to the unique structures and artwork. 

While touring the site, it is advised to use caution because some parts might not be childproof.