Space Center Houston is the official visitor center for NASA's Johnson Space Center, located in Houston, Texas, USA.
It serves as an educational and entertainment complex that offers visitors a chance to explore the wonders of space and learn about NASA's missions, past and present.
This article shares everything you need to know before booking Space Center Houston tickets.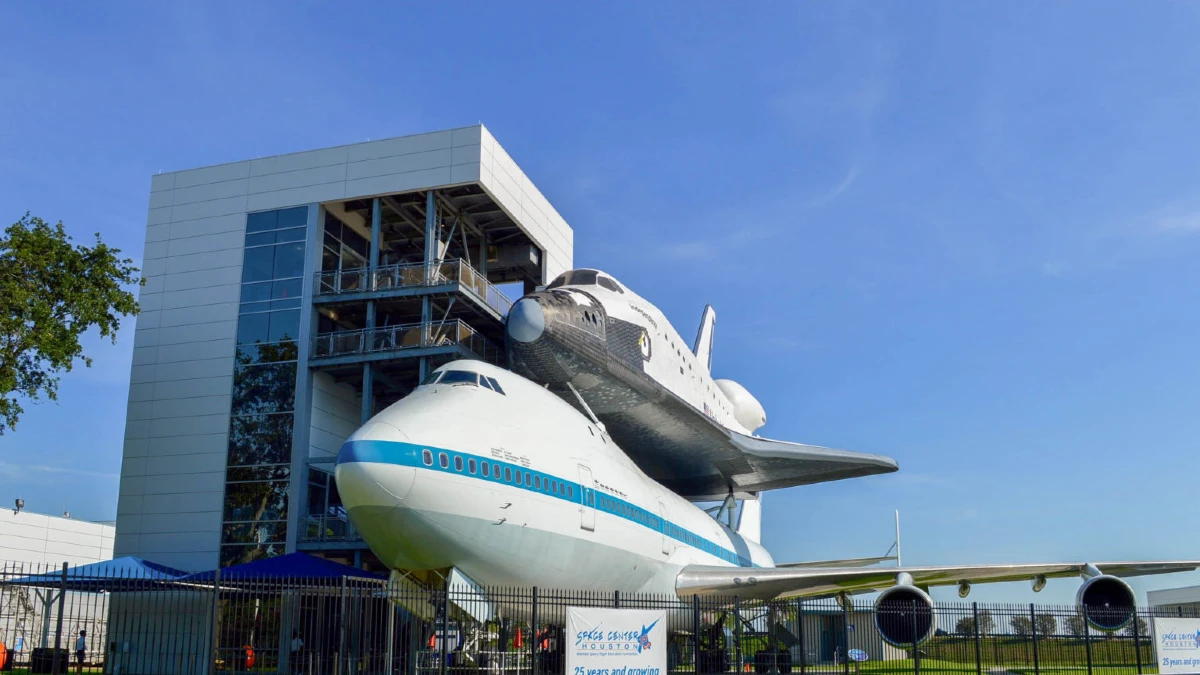 What to expect
At Space Center Houston, visitors can engage in a variety of interactive exhibits, displays, and presentations.
Get an insight into space exploration, astronaut training, and the history of NASA.
Some highlights include the Astronaut Gallery, where you can learn about the brave men and women who have ventured into space.
Explore the Independence Plaza, where you can tour the iconic Boeing 747 Shuttle Carrier Aircraft and the replica space shuttle Independence.
Visitors can also take a behind-the-scenes tram tour of NASA's Johnson Space Center, where they can see historic mission control centers and astronaut training facilities and even glimpse real spacecraft.
There are also immersive experiences like the Starship Gallery, which showcases actual flown spacecraft, and the interactive Mission Mars exhibit, which allows visitors to step into the shoes of a Martian explorer.
Space Center Houston offers a range of educational programs, special events, and live demonstrations to enhance the visitor experience.
There are dining options, a gift shop with space-themed merchandise, and opportunities to meet real astronauts.
---
---
Where to book tickets
Tickets to the Space Center Houston are available online or at the attraction.
Online ticket prices are cheaper than tickets at the venue.
Book your tickets online to avoid the long queues at the attraction's ticket counters.
Some attractions sell limited tickets, and booking early helps avoid last-minute disappointment.
When you book your tickets online, you get your preferred time slot.
How do online tickets work
Visit the Houston Space Center ticket booking page, and select your preferred visit date and the number of tickets.
You can pick a suitable time slot from the available options.
Immediately after purchase, your tickets get emailed to you. You don't need to take any printouts.
Once you reach the Houston Space Center, show your smartphone ticket and enter.
Space Center Houston Ticket price
Houston Space Center ticket costs US$30 for all visitors between the ages of 12 to 64 years.
Kids between the age of three to 11 years need to pay only US$25 and get a discount of US$5.
Seniors over the age of 65 years can get the ticket for US$28.
Infants up to two years old can get the ticket for free.
Houston: Space Center Houston Admission Ticket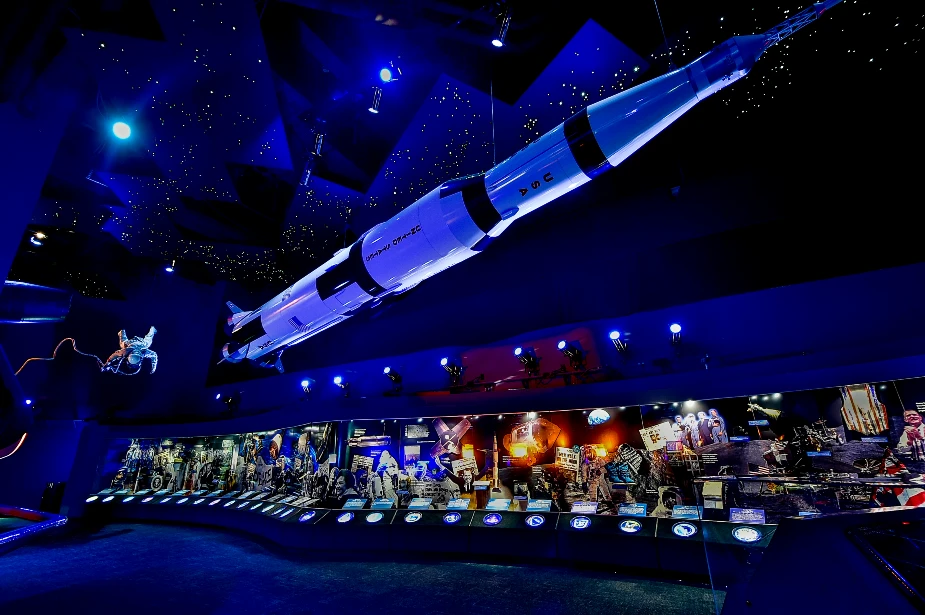 Embark on an unforgettable journey at Space Center Houston, where you can explore a vast collection of 400 space artifacts and captivating exhibits.
Immerse yourself in the thrilling history and promising future of America's human space-flight program, including your admission.
Marvel at the world's largest collection of moon rocks and lunar samples, providing a rare opportunity to witness these extraordinary extraterrestrial treasures.
Take a behind-the-scenes glimpse of NASA Johnson Space Center, subject to availability, and get a firsthand look at the renowned Mission Control and astronaut training facilities.
Your visit includes a general admission ticket with timed entry, granting access to all exhibits and the opportunity to embark on an informative NASA tram tour.
Prepare to be captivated by the wonders of space exploration and immerse yourself in the awe-inspiring world of NASA's missions.
Ticket Prices
Adult Ticket (12 to 64 years): US$30
Child Ticket (3 to 11 years): US$24
Senior Ticket (65+ years): US$28
Infant Ticket (up to 2 years): Free
Combo tickets
Combo tickets offer convenience, cost savings, and a broader range of experiences, making them an excellent choice for those looking to make the most out of their visit to multiple attractions.
You can book Space Center Houston tickets with Downtown Aquarium Houston and Houston Museum of Natural Science.
Space Center Houston + Downtown Aquarium Houston tickets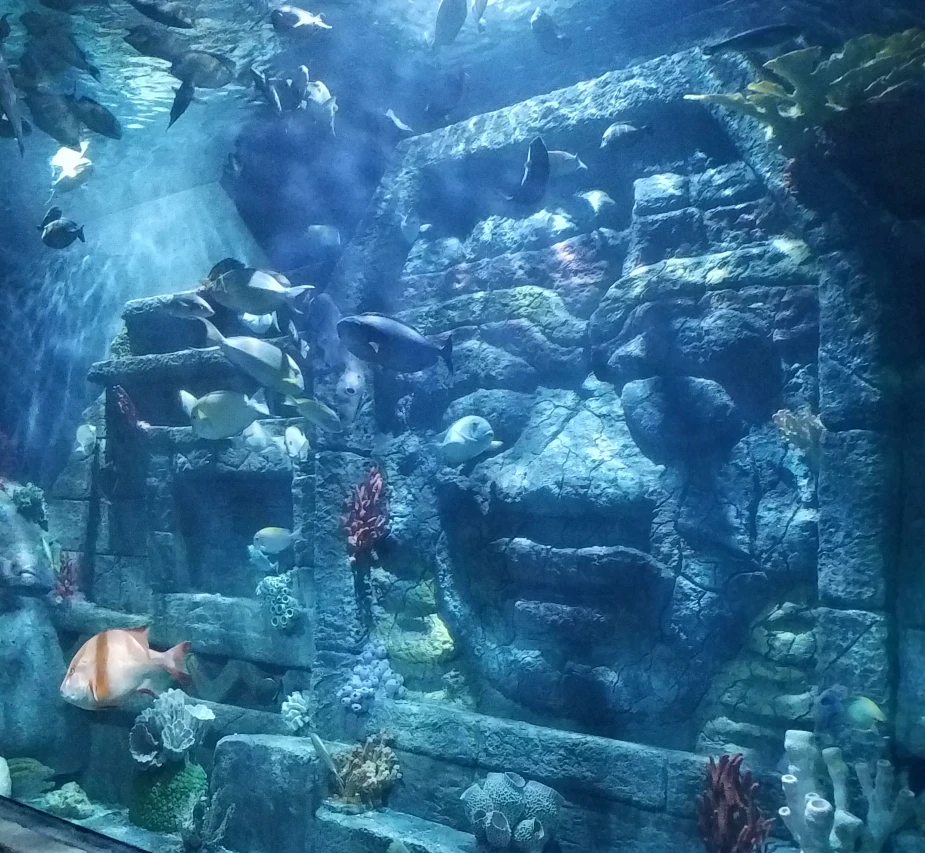 Experience the wonders of space and marine life in Houston with these exciting attractions.
At Space Center Houston, take a fast-track approach with tickets that grant you access to all permanent and traveling exhibits.
Immerse yourself in the history of space exploration as you explore hands-on exhibits, witness live shows, and marvel at over 400 space artifacts.
Next, head to Downtown Aquarium Houston for an all-day adventure pass.
Dive into the fascinating world of aquatic ecosystems as you explore the Aquarium Adventure Exhibit.
Marvel at a variety of sea life, from colorful fish to majestic sharks, and even get up close with stingrays at the Stingray Reef.
This sprawling aquarium offers touch pools and captivating displays that showcase the beauty and diversity of marine creatures.
Whether you're fascinated by space exploration or captivated by underwater wonders, these attractions in Houston provide a unique opportunity to learn, discover, and be inspired.
Ticket Cost: US$54
Space Center Houston + Houston Museum of Natural Science tickets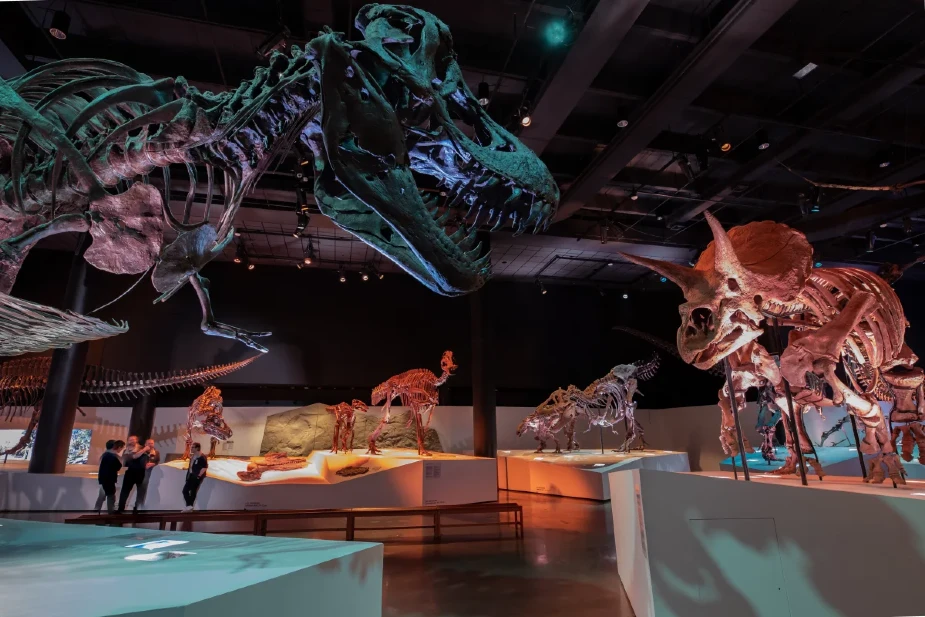 Embark on an educational journey through space and natural history with these two fantastic attractions in Houston.
Start with the Space Center Houston, where you can take a leap into learning space history.
With fast-track tickets, you'll have access to all permanent and traveling hands-on exhibits, including three theaters, live shows, and over 400 space artifacts.
Continue exploring at the Houston Museum of Natural Science, where general admission grants you access to their fascinating permanent exhibits.
Immerse yourself in the wonders of natural history as you discover various exhibit halls showcasing a diverse range of topics.
The museum offers a captivating journey through the natural world, from dinosaurs to gems and minerals.
These attractions provide incredible opportunities to expand your knowledge and feed your curiosity.
Whether you're fascinated by space exploration or the wonders of the natural world, Houston has something for everyone.
Ticket Cost: US$39
Save time and money! Explore Houston's best attractions with the Houston CityPASS and save big. You can use the pass for 9 consecutive days starting from the date of first use and visit 5 incredible attractions in Houston!
---
---
How to reach Space Center Houston
Houston Space Center is near NASA's Johnson Space Center, approximately 25 miles (40 km) southeast of downtown Houston.
Address: 1601 E NASA Parkway, Houston, TX 77058. Get Directions
By Bus
Take the 247 and get off at Bay Area Park & Ride.
From there, it is a 5-minute ride to the space center.
By Car
You can drive or rent a cab to Space Center Houston.
It is conveniently located off NASA Parkway (Highway 528), and there is ample parking available.
Timings
Space Center Houston is open to visitors from Monday to Friday between 10 am and 6 pm.
On weekends, Saturday and Sunday, the center opens an hour earlier at 9 am and closes at 6 pm.
This schedule allows ample time for visitors to explore the fascinating exhibits, interactive displays, and 400+ space artifacts at their own pace.
Best time to visit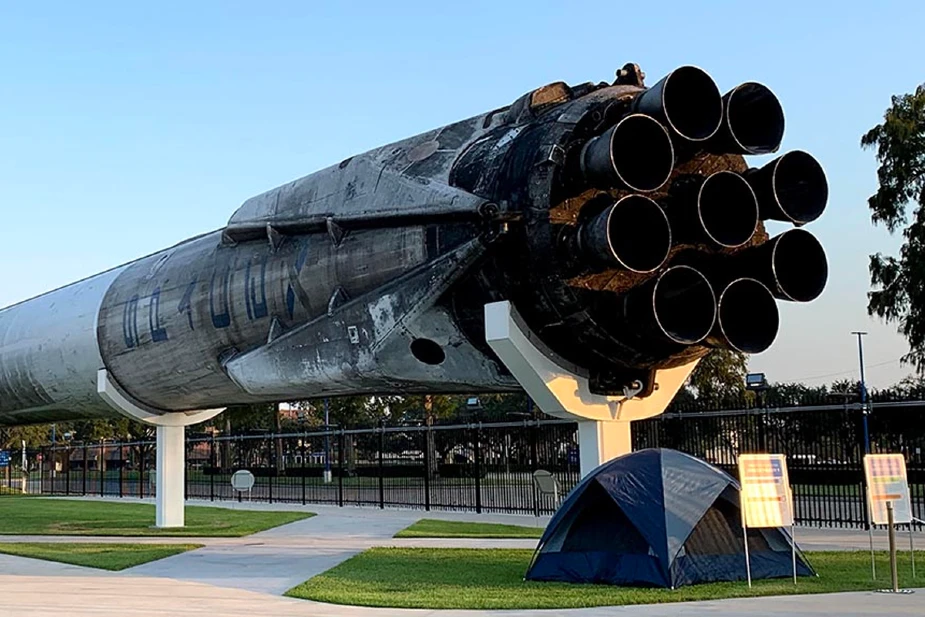 The ideal days to visit Space Centre Houston are during the week, especially mornings from Monday to Thursday, when crowds are typically lighter than on weekends.
Avoid the crowds and have a more relaxing experience by getting there early in the day or right after opening.
Additionally, visiting off-peak times or during non-holiday times offer a more serene setting and fewer customers, allowing you to explore the exhibits and activities comfortably.
How long does the tour take
A tour of Space Centre Houston takes 4 to 6 hours to completely explore the exhibits, theaters, and live shows.
The length of the tour is adjustable, though, so you can tailor it to your interests.
There is much to see and do at Space Centre Houston, whether taking the NASA Tram Tour, watching informative lectures, or participating in interactive activities.
Depending on your interests and how much time you spend perusing the exhibits and attractions at Space Centre Houston, your experience may vary.
FAQs about Space Centre Houston
Here are some frequently asked questions about Houston Space Centre.
Is there a recommended age for visitors?
Space Center Houston offers attractions and exhibits suitable for visitors of all ages. 

From interactive displays for young children to in-depth presentations for space enthusiasts, there's something everyone can enjoy and learn from.
Can I bring outside food and drinks?
Outside food and drinks are not permitted inside Space Center Houston. However, several dining options are available within the facility where visitors can enjoy a meal or snack.
Is photography allowed inside Space Center Houston?
Yes, photography is allowed inside Space Center Houston. However, there may be restrictions in certain areas or exhibits, so it's advisable to follow the guidelines provided by the staff.
Is there parking available at Space Center Houston?
Yes, there is ample parking available at Space Center Houston. Standard parking fees apply, and there are designated areas for visitors with disabilities.
Are there any discounts or special offers available for tickets?
Space Center Houston offers discounts, promotions, and special ticket offers. It's recommended to check their website or inquire about ongoing deals or packages.
Is Space Center Houston wheelchair accessible?
Yes, Space Center Houston is fully wheelchair accessible. 

Wheelchairs are available for rent, and there are designated accessible entrances, ramps, and elevators throughout the facility to ensure a comfortable experience for all visitors.