Toledo Zoo and Aquarium has over 10,000 animals representing over 720 species and is considered one of the world's most complete zoos.
Some of the most popular exhibits at Toledo Zoo include the Arctic Encounter, where visitors can see polar bears swimming and playing; the African Savanna, where visitors can see giraffes, zebras, and other African wildlife; and the Aquarium, which houses a variety of fish, sharks, and other marine animals.
It is the region's top family attraction, with more than a million visitors annually.
This article shares everything you must know before buying your Toledo Zoo tickets.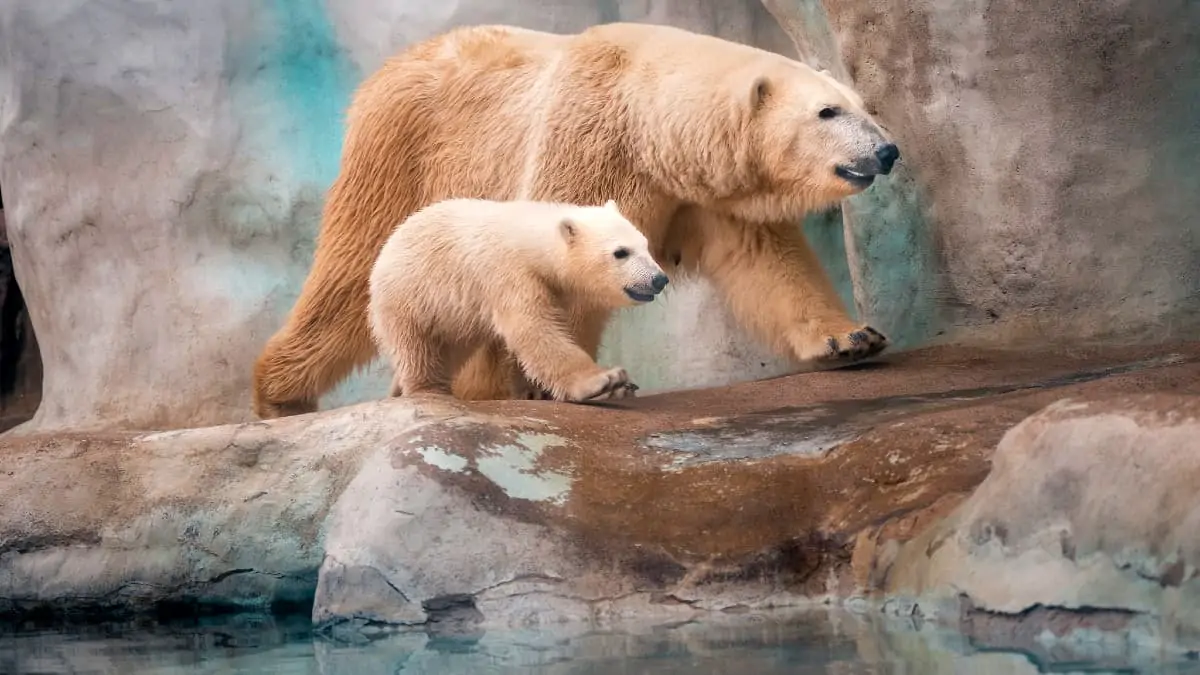 Directions to Toledo Zoo
The Toledo Zoo and Aquarium is 6.5 km (4 miles) south of downtown Toledo. Get Directions.
From downtown, you can walk up to Summit & Washington NW and board Bus No. 31.
After ten minutes and 17 stops, the bus will drop you at
Broadway & Shadowlawn NW, in front of the zoo.
Bus routes 27ABC, 32, or 43 also pass by Toledo Zoo in Ohio.
Arlington & Spencer Sw and Spencer & Brighton Nw are the two bus stops within walking distance of the zoo.
If you plan to drive to Toledo Zoo, it is better to fire up Google Maps and follow the directions.
Toledo Zoo parking
Toledo Zoo offers paid parking at the Anthony Wayne Trail lot for $11 per vehicle.
Bigger vehicles that take up two parking spots must park in the rear of the parking lot and pay $19.
Click here to know more about the nearby parking lots.
---
---
Toledo Zoo hours
Toledo Zoo opens daily at 10 am, but its closing times vary throughout the year.
From January to April, it closes at 5 pm; from June to mid-September, it closes at 6 pm; until November end, it closes at 5 pm.
In December, the Toledo Zoo closes at 3 pm, but guests can visit the premises for the seasonal 'Lights Before Christmas' event.
The last admission of the day is always one hour before closure.
Timings of Lights Before Christmas
Toledo Zoo's Lights Before Christmas starts at 3 pm daily.
From Sunday to Thursday, the festivities continue till 9 pm; on Friday and Saturday, they go on till 10 pm.
---
---
Best time to visit Toledo Zoo
The best time to visit Toledo Zoo is when they open at 10 am.
As the day progresses and gets hotter, the animals recede to shaded areas and are sometimes hard to spot.
After 11.30 am, the crowd gets bigger, and queues get longer.
When you start early, you cover a considerable part of the zoo before breaking for lunch.
On weekends and public holidays, Toledo Zoo tends to draw many people.
---
---
How long does Toledo Zoo take
If you visit with children, you will need four to five hours to explore Toledo Zoo.
Kids tend to linger longer around their favorite animal enclosures, attend feeding sessions and keeper talks, and try out all the available experiences.
Some families end up spending an entire day at the zoo.
If you are a group of adults hurrying, you can see all the animal exhibits at Toledo Zoo in 90 minutes.
---
---
Tickets for Toledo Zoo
There are two ways to visit Toledo Zoo and Aquarium – you can purchase the Single Day Admission ticket or the Unlimited Admission Ticket, which gives you access to the attraction for one year.
Cost of Single Day ticket
Adult ticket (12-59 years): $30
Child ticket (2 to 11 years): $19
Seniors ticket (60+ years): $22
Cost of Unlimited Admission Ticket
Adult ticket (12-59 years): $48
Child ticket (2 to 11 years): $35
Seniors ticket (60+ years): $35
Lucas Country residents get a $2 discount per person if they mention it while booking tickets.
---
---
Toledo Zoo for free
Every Monday from 10 am to noon, Lucas County residents receive free admission to Toledo Zoo in Ohio.
At the entrance, they need to show valid proof of residency.
A driver's license with the address of Lucas County residence is the best option. Visitors must take a photo ID and an official bill or statement with their name and Lucas County address.
Yet to decide? Check out the best wildlife attractions in Ohio
---
---
What to do at Toledo Zoo
There are lots to do at Toledo Zoo Ohio, and we explain them below.
Animals in the zoo
Toledo Zoo has more than 10,000 animals representing over 720 species.
These animals are housed in numerous natural habitats such as Africa, Arctic Encounter, Kingdom of the Apes, Penguin Beach, Primate Forest, Reptile House, Tembo Trail, Tiger Terrace, The Aviary, etc.
Giraffe feeding in Tower Ridge
At Tower Ridge, visitors can look and feel a giraffe's 18-inch, rough black tongue as it devours pieces of lettuce from their hands.
Giraffe feeding happens from 10.30 am to 4 pm, not included in the regular Toledo Zoo ticket.
An individual basket with four pieces of lettuce is available for $5, while the family basket with 12 pieces costs $11.
Aerial Adventure Course
Toledo Zoo's Aerial Adventure Course is set more than three stories above ground and has five parts.
Zipline: Guests start 25 meters (80 feet) above Africa! Exhibit and zip over 232 meters (760 feet) over the zoo.
Challenge Towers: Visitors overcome two towers with obstacles designed to challenge guests mentally and physically. These towers are 9 to 18 meters (30 to 60 feet) high.
Skybridge: Guests take in stunning views of Africa! Exhibit even as they cross three 76 meters (250 feet) long bridges set 30 feet in the air.
Quick Jump: This is an adrenalin-pumping 9 meter (30 feet) jump off the main tower with a controlled descent.
Flight Line: Only the adrenalin addicts go for the Flight Line, a 25 meter (80 feet) plunge from the top.
To participate in Aerial Adventure Course, guests must be 32 kg to 113 Kg (70 lbs and 250 lbs).
Museum of Natural History
The Museum of Natural History at Toledo Zoo has two floors – the Main and Upper levels.
Main Level exhibits
The Main Level has six prominent exhibits –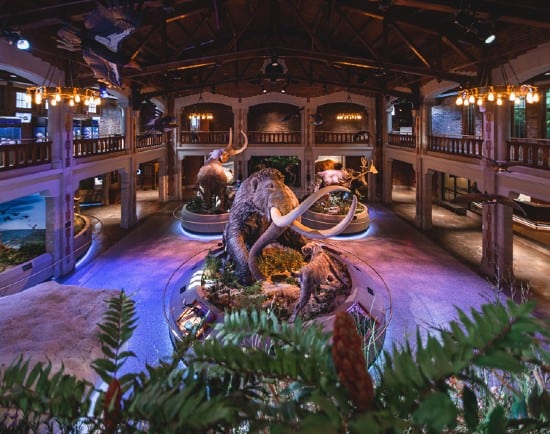 Ohio After the Ice: You get to walk back in history through Ohio to when American Lions, Mastodons, and other giants wandered the land.
Tropics: This is a two-story tropical oasis, complete with 9 meters (30 feet) tall trees, bushes, orchids, etc.
Image: Toledozoo.org
Wetlands and Lakes: In this exhibit, you take an interactive nature walk through various ecosystems surrounding the Great Lakes.
Oak Forest: This exhibit is 24x larger-than reality and helps you see life on the forest floor through the eyes of an ant.
Rivers and Streams: You investigate the local waterways as you flip rocks and discover live animals found in Ohio.
Native Prairies: Here, you see beneficial and beautiful native prairie plants and wildlife.
Upper-Level exhibits
The Upper Level also has six notable exhibits –
Komodo Dragon: Visitors can view the world's largest and heaviest lizards and learn about their potent venom.
Nature in Hand: This exhibit is a novel collection of fossils, pelts, bones, and interactive artifacts that bring science to life.
Venomous Snakes: Here, you get to see some of the most poisonous snakes in the world.
Hall of Venom: At this exhibit, guests learn how venom evolved as a defense mechanism and method to capture prey and how it affects the victims.
Arthropods: This section of the Museum of Natural History is dedicated to the largest group in the animal kingdom, the invertebrates.
Toledo Zoo Aquarium
Many locals refer to this wildlife destination as Toledo Zoo and Aquarium because it is a separate attraction.
The aquarium boasts more than 3000 aquatic animals in 178,000 gallons of water.
In the Touch Tank, you get to touch Sharks, Sting Rays, Horseshoe crabs, etc., and in the Ocean Lab, you meet exciting creatures such as sea stars, urchins, etc.
Children love the Interactive Experiences at the Toledo Zoo Aquarium.
Some of the most popular exhibits on display are –
• Color-changing Moon Jellies
• Life-sized kelp forest
• Retractable shark jaw
• Electric eel shock simulator
Try to be at the aquarium by 2 pm, when visitors can interact with a diver who gets into the Reef tank for feeding and cleaning.
African Carousel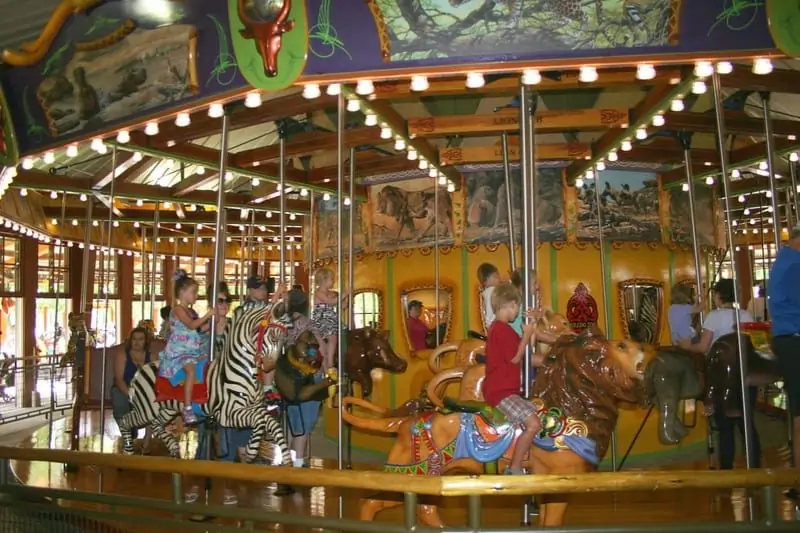 The African Carousel in Africa exhibit has 42 different hand-crafted African animals.
The merry-go-round is not included in the regular zoo entry ticket and costs $3 per person.
Safari Railway Train
Toledo Zoo's Safari Railway Train is an informational ride around the plains of Africa! Exhibit.
Usually, the ticket is $3 per person, but if the animals are not on exhibit, the price gets reduced to $1.50.
Aquarium Adventure Trail
Aquarium Adventure Trail has a 'wet' side, a spray park, and a 'dry' side with slides, swings, and family seating.
The Aquarium Adventure Trail brings a tropical feel and is the perfect destination for the cool off and play during their summer zoo trips.
The 'Wet' side (also known as the Cool Zone) opens only from 31 May (Memorial Day) to the first week of September (Labor Day).
The Cool Zone may be closed if the forecasted temperature for the day is below 70 degrees.
Nature's Neighbourhood
Nature's Neighbourhood is another part of the Toledo Zoo Ohio, built especially for the kids.
The younger visitors can sweat it out on the one-of-a-kind treehouse and climbing wall.
Or get their feet wet and dirty their hands with sand at the Stream & Beach.
They can visit the Butterfly Hut to learn about the various stages of life of the Monarch butterflies.
If you visit on a Friday, Saturday, or Sunday, don't miss the Children's Reptile Show on the Outdoor Stage at 11.30 am.
---
---
Toledo Zoo map
With more than 10,000 animals to see, it is wiser to have a map of Toledo Zoo and Aquarium to navigate the various exhibits.
Besides the animal enclosures, a map helps you identify visitor services such as restaurants, restrooms, souvenir shops, etc.
Carrying the Toledo Zoo's layout is highly recommended if you are traveling with kids because you won't waste time finding the various exhibits and, in the process, get exhausted.
Sources

# Toledozoo.org
# Wikipedia.org
# Tripadvisor.com
# Visittoledo.org

The travel specialists at TheBetterVacation.com use only high-quality sources while researching & writing their articles. We make every attempt to keep our content current, reliable and trustworthy.
Other Zoos in Ohio
# Cincinnati Zoo
# Columbus Zoo
# Cleveland Zoo