John Knox House is the only surviving structure associated with John Knox, a prominent Scottish Protestant reformer.
Dating back to the 15th century, the house showcases a blend of medieval and early modern architecture, featuring stone walls, a crow-stepped gable, and a charming courtyard.
This article shares everything you need to know before booking John Knox House tickets.
Top John Knox House Tickets
What to expect at John Knox House
A visit to John Knox House is a captivating journey into Scottish history, architecture, and the life of this influential figure.
Visitors can explore a series of rooms filled with period furniture, displays, and exhibitions that provide insights into Knox's life and his time's religious and political climate.
Upon entering the historic building, they will be greeted by a unique blend of medieval and early modern architecture, with stone walls and a distinctive crow-stepped gable.
The house offers a glimpse into the religious and political climate of the time, providing a deeper understanding of Knox's significant role.
Whether you're a history enthusiast or simply curious about Scotland's rich heritage, visiting John Knox House promises an enlightening and immersive experience.
---
---
Where to book tickets
Tickets to John Knox House are available online and at the attraction's box office as well.
We suggest you get your tickets online because they offer a better experience.
Online tickets are cheaper than the price you will pay at the venue.
When you buy online, you can avoid the queues at the attraction's ticket counters.
How do online tickets work
On the ticket booking page, you must select the number of tickets you want and your preferred visit date.
Immediately after purchase, the tickets get emailed to your email ID.
There is no need to print out the tickets.
Simply show them on your smartphone when you arrive, and you can easily walk in and begin your exploration.
John Knox House ticket price
The tickets for John Knox House costs £7 for all visitors above the age of 18 years.
Students with valid IDs and visitors over the age of 65 years get a discount of £1 and pay only £6 for entry.
Tickets for children between the ages of seven to 17 years are priced at £2.
Infants up to six years of age can enter for free.
Tickets for John Knox House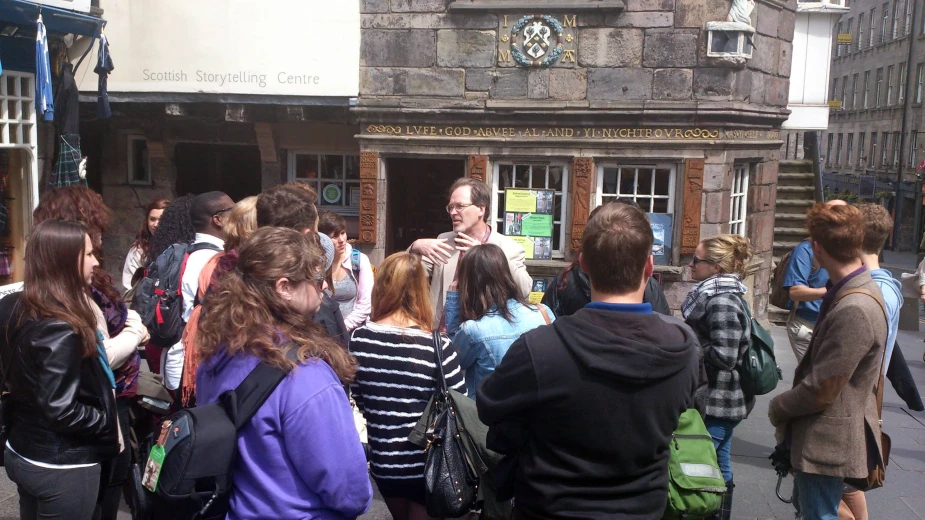 Have the opportunity to walk through the only surviving original medieval building on the Royal Mile.
Learn about the past residents and immerse yourself in the turbulent times of Scottish history.
Discover hidden treasures like the dragon's nest and time capsule in the John Knox House bookshop, adding a sense of adventure to your exploration.
It's a must-visit destination for history enthusiasts and families, promising an engaging and educational experience.
The last admission is allowed up to 1 hour before closing time, ensuring you have ample time to explore.
The maximum group size is 20, allowing for a more intimate and enjoyable visit.
Ticket Prices
Adult Ticket (18+ years): £7
Student Ticket: £6
Senior Ticket (65+ years): £6
Child Ticket (7 to 17 years): £2
Infant Ticket (up to 6 years): Free
Save time and money! Experience the best of Edinburgh, from the majestic Edinburgh Castle to the delightful taste of whisky, with the Edinburgh Pass. This convenient pass includes three amazing attractions and a personal discount code that allows you to save 10% on selected activities in the city.
---
---
How to reach John Knox House
John Knox House is located in the Scottish Storytelling Centre in Edinburgh.
Address: Scottish Storytelling Centre, 43-45 High St, Edinburgh EH1 1SR, United Kingdom. Get Directions
By Train
Take the Avanti West Coast, Caledonian Sleeper, CrossCountry, LNER, ScotRail, Transpennine Express, or lumo and get off at Edinburgh Waverley.
From there, it is a 5-minute walk.
By Bus
Take the 3, 29, 30, 31, 33, 37, N30, N31, N37, X29, X31, X33, or X37 and get off at South Bridge.
From there, it is a 4-minute walk to the museum.
By Car
You can get a taxi or bring your car to John Knox House.
Taxis and ride-sharing services are widely available in Edinburgh.
Simply provide the driver with the address of the John Knox House, and they will take you directly to the destination.
There are many parking options available.
Timings
The John Knox House in Edinburgh is open from 10 am to 6 pm, all through the week.
Last admission is at 5 pm.
If you decide to get your tickets from the venue, you must buy them before 5 pm.
How long does the tour take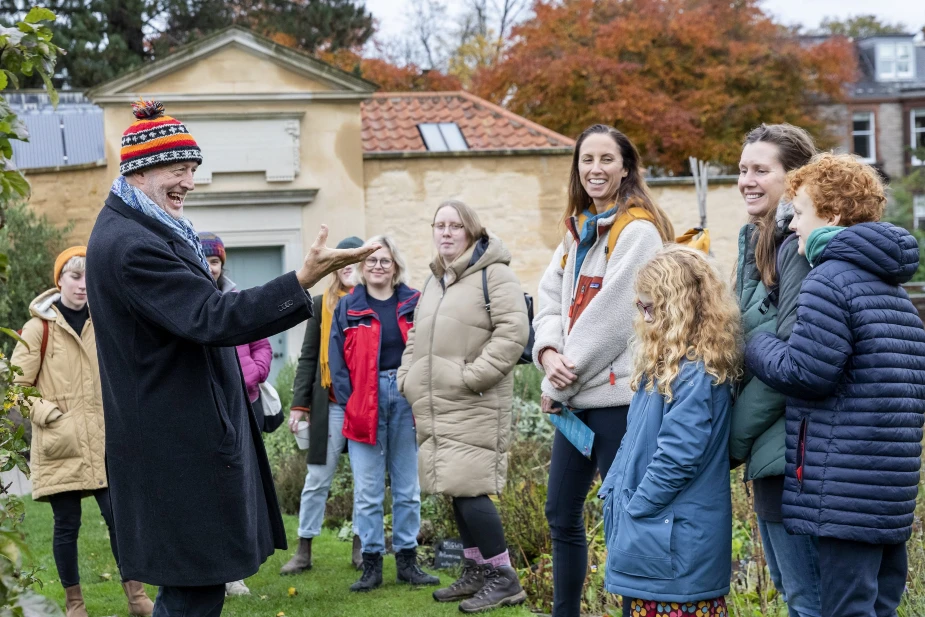 On average, visitors spend approximately 1 to 1.5 hours exploring the different floors and exhibits of John Knox House.
The self-guided tour ticket doesn't have a time limit and you can navigate the house at your own pace, making it a flexible visitor experience.
Best time to visit Knox House
John Knox House is a small attraction and even a modest crowd can feel hectic.
The best time to visit the Scottish attraction is as soon as it opens at 10 am or around 4 pm after the crowd has left.
Plan to visit during weekdays and outside of peak tourist seasons.
---
---
FAQs about John Knox House
Here are some frequently asked questions about the John Knox House.
Are there any restrictions on photography or video recording?
Photography is generally allowed inside the John Knox House, but flash photography and video recording may be restricted in certain areas. It's best to inquire at the attraction or follow any signage regarding photography guidelines.
Is the John Knox House wheelchair accessible?
The John Knox House is not fully wheelchair accessible due to its historic nature and architectural limitations. 

However, there is a ground-level exhibition area that wheelchair users can access. 
Is there a café or restaurant on-site?
The John Knox House does not have a café or restaurant on-site. However, several dining options are available nearby in the surrounding area of the Royal Mile.
Are guided tours available?
Yes, guided tours are available at the John Knox House. Knowledgeable guides provide insights into the history and significance of the house and its past residents.
Can children visit the John Knox House?
Yes, children are welcome to visit the John Knox House. However, adult supervision may be required, and certain areas may have restrictions or limitations for young children.
Can I bring bags or backpacks inside the John Knox House?
Bags and backpacks are generally allowed inside the John Knox House, but larger items may need to be checked or stored in designated areas for security purposes.
Sources
# Ewh.org.uk
# wikipedia.org
# Tripadvisor.com

The travel specialists at TheBetterVacation.com use only high-quality sources while researching & writing their articles. We make every attempt to keep our content current, reliable and trustworthy.
Popular attractions in Edinburgh