With its captivating fusion of history, romance, and time travel, Outlander, the epic television series based on Diana Gabaldon's bestselling novels, has captivated audiences worldwide.
The show's breathtaking filming locations, which contribute to the fascinating world-building for the protagonists' time-traveling adventures, bring the show's enchanting plot to life.
A guided tour of Outlander Film Locations is a fantastic experience that lets you enter the show's charming universe and learn about the treasure of stories, legends, and folklore woven into Scotland's stunning landscapes.
These landscapes have been the setting for many high-profile productions, such as Monty Python and Game of Thrones as well!
Read on to learn everything you need to know before booking tickets for the Outlander Filming Locations tour.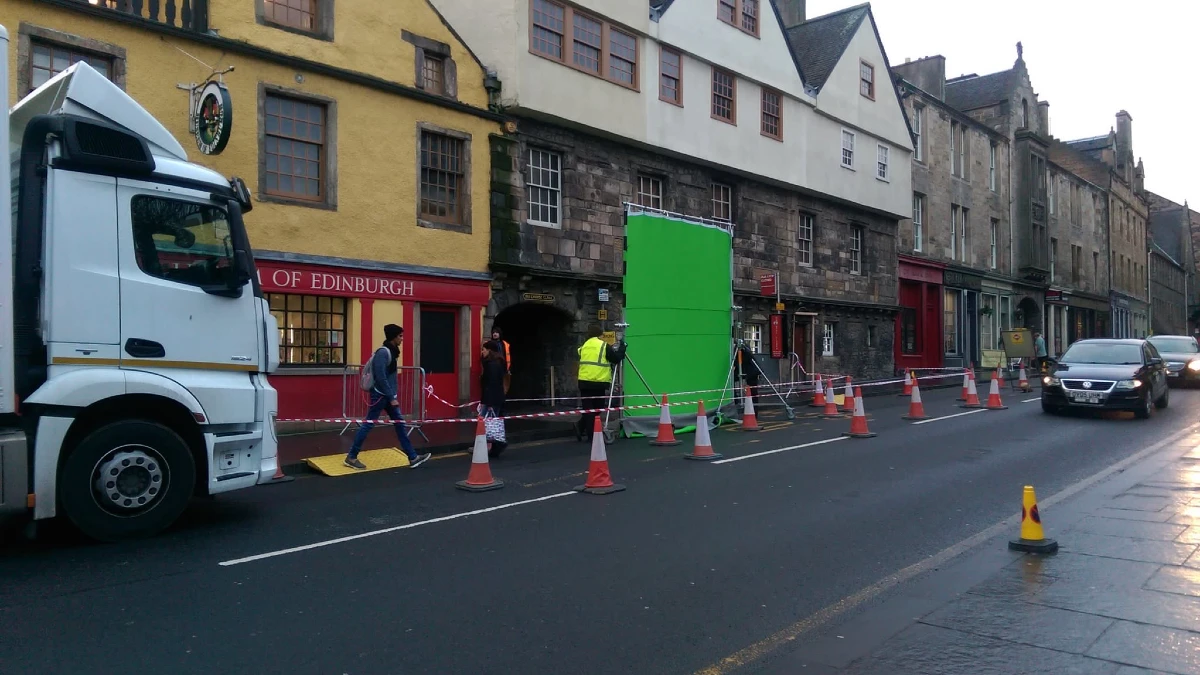 What to expect
Journey to Doune Castle, located near Stirling. This magnificent fortress serves as the fictional Castle Leoch, the ancestral home of Clan MacKenzie.
Walk through the atmospheric corridors and imagine yourself transported to the 18th century, where the castle's towering stone walls witnessed many key moments from the show's first season, such as when Claire first meets Jaimie Fraser in the Great Hall.
Venture to Midhope Castle, which you will recognize as "Lallybroch" from the show.
Nestled amidst the rugged beauty of West Lothian, this 16th-century tower house is a testament to Scotland's rich architecture and was the cherished family home of Jamie Fraser.
Explore the ancestral estate, wander through the courtyard, and let your imagination run wild!
Wander to the charming, quaint village of Culross, which you will recognize as Cranesmuir, where Claire was accused of witchcraft! This picturesque town, with its quaint cobbled streets and beautifully preserved buildings, is a beautiful blend of history and fiction.
Witness the foreboding Blackness Castle on the banks of the Firth of Forth; the imposing fortress provides the backdrop for Fort William, where Jamie faced imprisonment!
You'll gain a deeper appreciation for Jaimie's misery as you explore the castle's ramparts and dungeons!
Stroll through the picturesque village of Falkland, transformed into the fictional Inverness for the series.
Visit the iconic Falkland Palace, which doubles as Mrs. Baird's guesthouse, and relive the moments when Claire first encountered the mysterious Craigh na Dun.
Stop by the awe-inspiring Linlithgow Palace, which served as the backdrop for the haunting Wentworth prison.
Have your experience enriched by an expert guide well-versed in the Outlander Filming Locations In Edinburgh.
The guide will fill you in on all the inside stories from the times of production and also about the attraction's history.
---
---
Where to book tickets
Tickets for Edinburgh's Outlander Filming Location tour are available online and at each attraction's ticket counter.
Quite a few attractions have been used for Outlander's filming locations, and they are distributed over a considerably large area; not everything is within walking range.
Therefore, it is strongly recommended you plan your trip by booking a guided tour online.
Online ticket prices tend to be cheaper than tickets at the venue.
When you buy online, you can avoid the long queues at the attraction's ticket counters.
Because some attractions sell a limited number of tickets, booking early helps avoid last-minute disappointment.
How do online tickets work
Go to the Outlander Film Locations booking page, select the number of tickets and preferred date, and buy the tickets immediately.
After the purchase, you will receive the tickets through your email.
There is no requirement to bring any printouts.
On the day of your visit, you can walk in and show the ticket on your smartphone to the guide or staff involved.
You will also be asked to mention the number of tour participants traveling with you.
Outlander Film Locations ticket price
An adult ticket (17 to 59 years) For Outlander Film Locations day trip from Edinburgh will cost you £104.
However, if you choose to omit Doune Castle from your trip, the tickets will cost you £86.
Children between the ages of five and 16 and seniors above 60 can gain access at £82 (without Doune Castle) and £100 (with Doune Castle), respectively.
Infants under the age of five are not allowed.
An adult ticket (17 to 59 years) for The Outlander, Palaces & Jacobites Experience from Edinburgh will cost you £84.
Children between five and 16 years and seniors above 60 can gain access at £82.
Infants under the age of five are not allowed for this tour.
You can buy the Private Outlander and Film Locations Luxury Day Tour at £400.
Infants under six are allowed and are not charged anything for the private tour.
You can book a maximum of 10 travelers for the general tour and seven for the private one.
Outlander Film Locations tickets
A guided tour of the Outlander filming locations is a remarkable journey through time and an opportunity to walk in the footsteps of the show's beloved characters.
Each site holds a piece of the Outlander story, from the imposing castles to the enchanting landscapes.
Immerse yourself in the magic of Scotland, where fantasy and reality intertwine, and let the captivating allure of these sites transport you to the beguiling world of Outlander.
The expert guides will add spice and comprehensive wisdom to your tour, making it all the more memorable!
Some Outlander filming locations have restrictions or limited access during certain times due to ongoing productions or other events, and the tour is made available only during the days when filming isn't going on, so you do not have to worry about that.
Outlander Film Locations day trip tickets from Edinburgh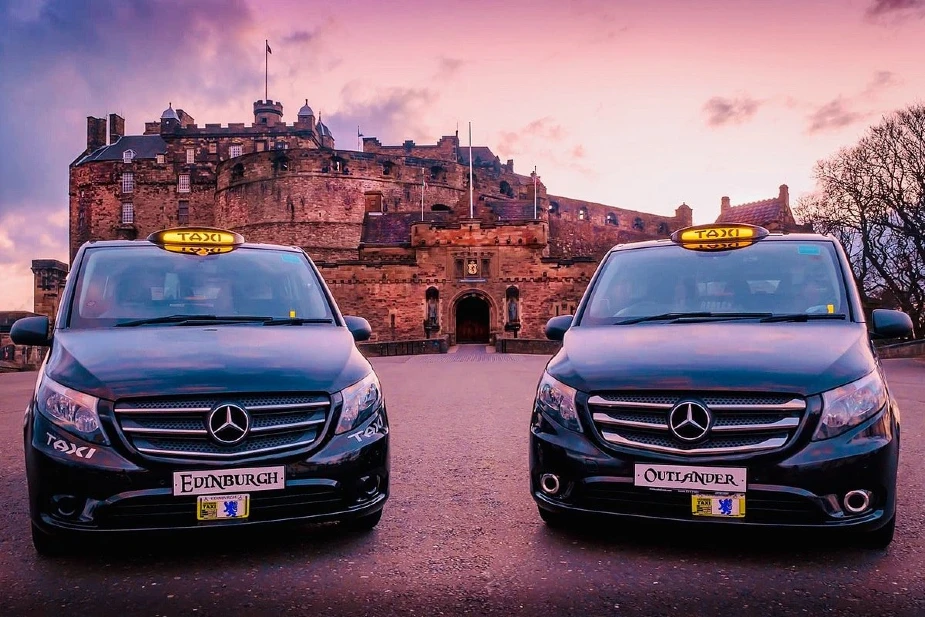 After picking you up from Elder Street in Edinburgh, this day trip will take you through Midhope Castle, followed by Doune Castle, the historic stronghold of Scotland.
From the kingdom of Fife, you will then move on to the charming village of Culross, a beautiful example of a 17th-century burgh of Scotland.
The journey will continue on to the village of Falkland before ending at the haunting Blackness Castle.
An expert guide will accompany you on your tour.
Ticket Prices
Outlander Film Locations day trip from Edinburgh (Without Doune Castle)
Adult Ticket (17 to 59 years): £104
Child Ticket (5 to 16 years): £100
Senior Ticket (60+ years): £100
Outlander Film Locations day trip from Edinburgh (Without Doune Castle)
Adult Ticket (17 to 59 years): £86
Child Ticket (5 to 16 years): £82
Senior Ticket (60+ years): £82
Tickets: Outlander, Palaces & Jacobites Experience from Edinburgh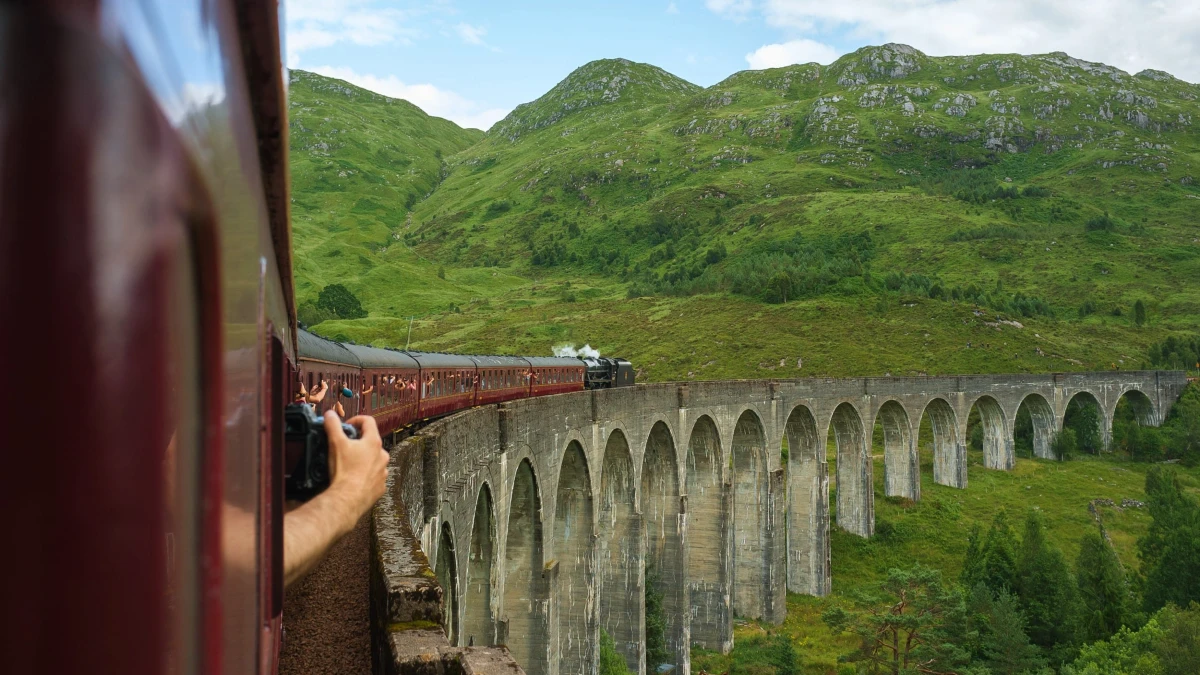 The meetup will take place at the lawn market in Edinburgh.
This tour leans more towards the Jacobite experience, especially concerned with the locations integral to the Jacobite uprising.
From here, you will be shuttled to the Midhope Castle.
After your visit to the Midhope, you will be taken to the town of Linlithgow, with the imposing Linlithgow Palace.
After an hour-long tour covering the Culross war memorial, you will visit the Falkland Village and see Outlander's 'Inverness' come to life.
Your final stop will be at South Queensferry for a photo-op before being shuttled back to your meeting point in Edinburgh.
An expert guide will be alongside you always.
Ticket Prices
Adult Ticket (17 to 59 years): £84
Child Ticket (5 to 16 years): £82
Senior Ticket (60+ years): £82
Private Outlander and Film Locations Luxury Day Tour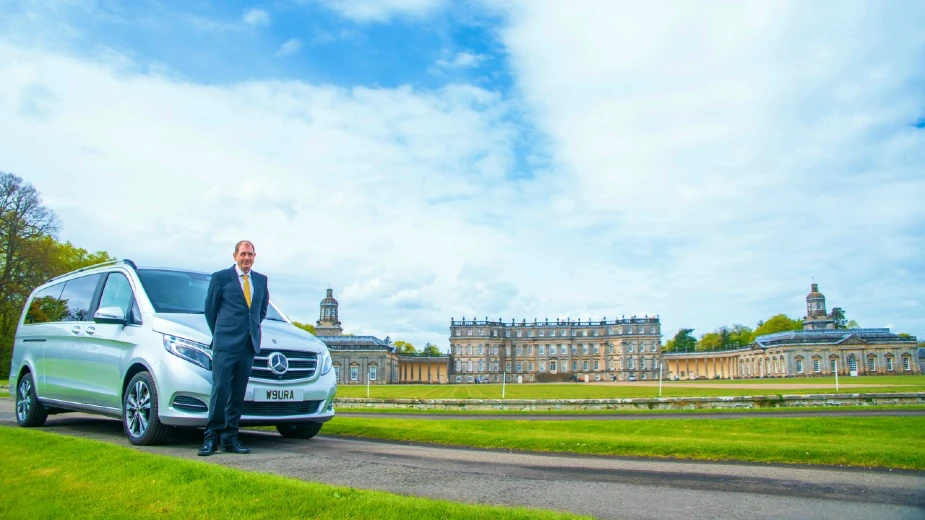 This trip provided an intimate and personalized experience of Scotland's most famous television locations.
This private tour facilitates a pickup directly from your hotel in Edinburgh.
This comprehensive tour will first shuttle you to Hopeton House after pickup. Hopeton House (or Ellesmere!) is one of Scotland's largest stately homes.
It is worth noting that this attraction only takes visitors from April to September.
This personalized tour will then take you to Midhope Castle, followed by a trip to Blackness Castle, Linlithgow Palace, before circling to Doune Castle.
After moving on to the Royal Burgh of Culross Museum in Culross Village, you will end your tour at the Falkland Palace and Garden in Falkland Village.
Ticket Price: £400
Save time and money! Experience the best of Edinburgh, from the majestic Edinburgh Castle to the delightful taste of whisky, with the Edinburgh Pass. This convenient pass includes three amazing attractions and a personal discount code that allows you to save 10% on selected activities in the city.
---
---
How to reach
There are so many filming locations that feature in the Outlander series.
The meeting point depends on the tour option you select, and remember, it is subject to change.
So, you should always check the booking page to know the exact meeting location before arriving.
The Outlander Film Locations are well connected with public transportation.
Timings
The Doune Castle is open from 9.30 am to 5.30 pm.
Other attractions like Linlithgow Palace and Midhope Castle also host visitors similarly.
If you were to pick up a guided tour, the pickup spot and a meeting time will be sent to you.
The private tour operator will also pick you up from your hotel at a given time.
The assembly time is usually set at a time between 8.30 am to 9 am in the morning.
You will be requested to reach the meeting point at least ten minutes before the designated time.
Best time to visit
The best time to visit Outlander Film locations is in the morning.
The rush is less, the air much sweeter, and by lunchtime, you can be at one of the food inns within the location.
Scotland's weather can be unpredictable, but generally, the summer months (June to August) tend to have milder temperatures and longer daylight hours, making it an ideal time for outdoor activities and exploring film locations.
However, it can also be the busiest tourist season, with larger crowds and higher prices.
If you prefer to avoid large crowds and enjoy a more peaceful experience, consider visiting during the shoulder seasons of spring (April to May) and autumn (September to October).
These months offer pleasant weather, beautiful scenery, and relatively fewer tourists.
Midhope Castle and Blackness Castle are closed on the 25th of September and the 2nd of October.
How long does the tour take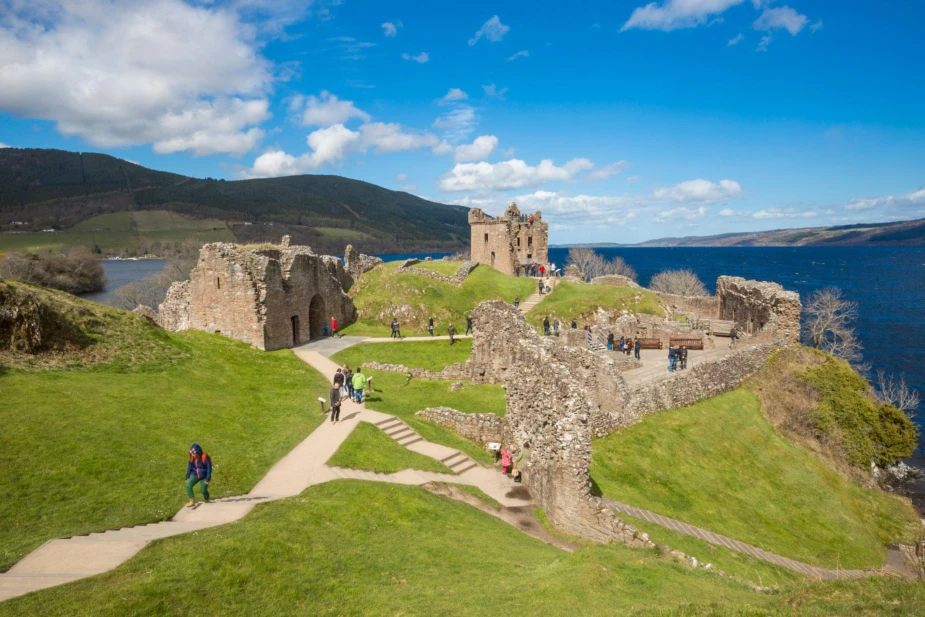 The Outlander Film Locations tour usually takes 9 to 10 hours from start to finish.
Factors such as travel time, traffic conditions, and the distance between locations can also impact the overall duration of the tour.
Weather conditions are also a factor the tour operators take into account.
---
---
FAQs about Outlander Film Locations
Here are some frequently asked questions about the Outlander Film Locations.
Have the sites in Outlander film location tours also been used in other shows?
Yes, these sites have also been used in other filming schedules, such as Monty Python and the pilot episode of Game Of Thrones! 
 Is the Scotland Outlander filming locations tour suitable for non-Outlander fans as well?
The trip is a deep dive into Scotland's lush green landscapes, historic architecture, folklore, and legends. It is a grand time for fans and non-fans alike! 
Where can I book tickets for Outlander film locations in Edinburgh?
You can look up the itinerary and book a tour here. Private tours can be booked here.
Is there an additional cost for entry into any attraction or food?
Food is not included in the tour package. Doune Castle has an entry fee.
Can children participate in the tour, and is there a minimum age requirement?
While children can participate in the private tour, infants under five are prohibited on general tours.
Are there any specific dress code requirements for the tour?
Make sure to wear comfortable clothes and shoes that you will usually associate with a hike.
Is the tour wheelchair accessible?
While the private tour is wheelchair accessible, the general tour of the filming locations or Jacobite experience is not.
Sources
# Visitscotland.com
# Edinburgh.org
# Tripadvisor.com

The travel specialists at TheBetterVacation.com use only high-quality sources while researching & writing their articles. We make every attempt to keep our content current, reliable and trustworthy.
Popular attractions in Edinburgh