There are two Jameson Distilleries in Ireland – one in Dublin and another in Midleton, Cork County.
Together both these Jameson Distilleries help half a million visitors enjoy the real Irish Whiskey Experience every year.
More than half of these visitors are from North America, especially the USA.
Tourists from European countries such as Germany, France, and the UK also love visiting these Irish Whiskey distilleries.
Most of these visitors have one question – which Jameson Distillery is better? Which one should they book: Jameson distillery tour in Dublin or Cork?
In this article, we first compare the two Jameson Distilleries on a few parameters and then go into greater detail about each of them.
Finally, we give our recommendation on which will be the best Jameson tour for you.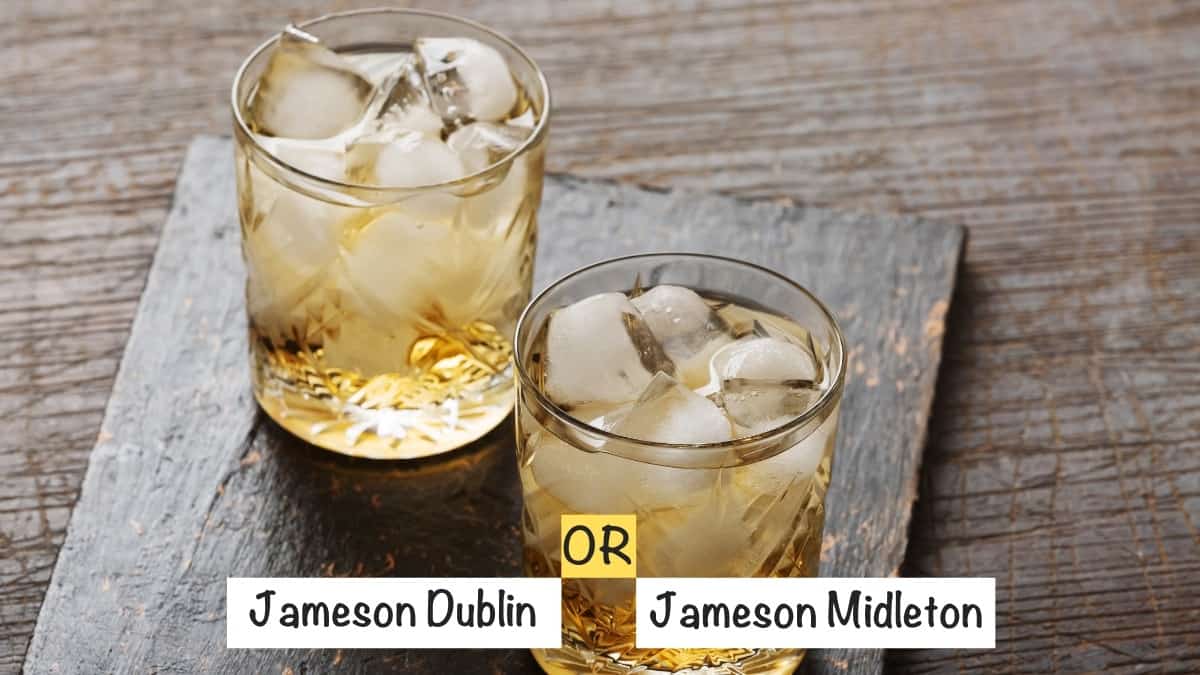 Jameson Distillery in Dublin or Midleton?
In this section, we compare Jameson Distillery in Midleton and Dublin on seven different parameters which can affect your decision.
Location of the distilleries
The Distillery in Midleton, Cork, is approximately 250 km (155 miles) from Dublin, and it takes almost 3 hours by car, around 4 hours by bus and train.
Meanwhile, the Jameson Distillery in Dublin is in the city center with enough public transport options from all sides.
Tripadvisor ratings
Both Jameson Distillery in Dublin and Midleton are rated 4.5 out of 5 on TripAdvisor.
The one in Dublin has almost 11K reviews as against the 2K reviews of the Distillery in Cork County, indicating that the former gets five times more visitors.
Both of them are Tripadvisor's Certificate of Excellence winners.
Tours offered in Midleton and Dublin
Visitors to Jameson Distillery Midleton can choose from six different tours.
Jameson Distillery Experience Tour
Behind the Scenes Tour
Jameson Experience Tour & Premium Whiskey Tasting
Cask Opening Experience
The Distiller's Apprentice Tour
Premium Whiskey Tasting
The most popular of them are the Jameson Distillery Experience Tour and Behind the Scenes Tour, which between them attract 90% of all visitors.
'Behind the Scene Tour' is unique to Midleton because that's an actual distillery, whereas Jameson Dublin is more like a Visitor Center.
In essence, at Jameson in Midleton, Cork, one can see a real distillery working.
At Midleton, you also get to see the largest Copper Pot Still in the world!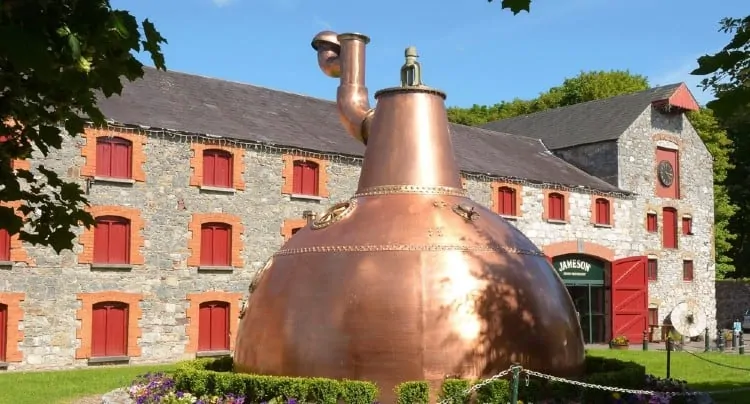 Jameson Distillery Dublin offers five tours –
Bow Street Experience
Whiskey Blending Class
Whiskey Cocktail Making Class
Secret Whiskey Tasting
Cask Draw Experience
Of these five, Bow Street Experience is the most popular attracting more than 90% of the visitors.
Awards & recognition won
At the 25th World Travel Awards in December 2018, Jameson Distillery Bow St. tour got the 'World's Leading Distillery Tour' award.
In 2019, they won it for the second time in a row.
As for the Midleton Distillery, it has been winning awards, but more for the whiskeys, they have been distilling.
Cost of the tours
The Bow St. Experience distillery tour, which is the most popular tour at Jameson Dublin, costs 25 Euros for an adult (18 to 64 years), 18 Euros for seniors and students, and only 11 Euros for kids till 17 years.
The Jameson Experience Whiskey Tour, the most popular tour at Midleton Distillery, costs 23 Euros per person. Nobody gets ticket discounts.
Bars at the distilleries
JJ Bar at Jameson distillery Dublin can be accessed even without a tour ticket.
It is the perfect place to soak up the atmosphere and Jameson's wealth of memorabilia while gulping down some of the finest whiskey in the world.
Jameson Midleton does one better in this area because they have both a Jameson Bar and the Malthouse Restaurant.
While the bar serves Irish Coffees, whiskeys, and a range of Jameson cocktails, the restaurant serves some of the region's most exquisite dishes, such as Ballycotton Seafood Chowder, Smoked Irish Salmon, etc.
Both Bar and the Restaurant at Jameson, Midleton, can be accessed without booking a tour.
How much crowd to expect
Jameson Distillery in Bow Street Dublin receives approximately 400,000 tourists every year.
That is around 1,100 visitors every day, more so during the peak summer months.
In sharp contrast, Old Jameson Distillery in Cork gets approximately 100,000 visitors a year, which makes it only about 275 per day.
Suffice to say, the attraction in Dublin gets crowded.
Tip: This is precisely the reason we recommend visitors must always buy their tour tickets online in advance.
Now that you know the differences, we will share more details about each of the Distilleries. If you prefer, you can jump to our best tour section right away.
---
---
Jameson Distillery, Bow Street, Dublin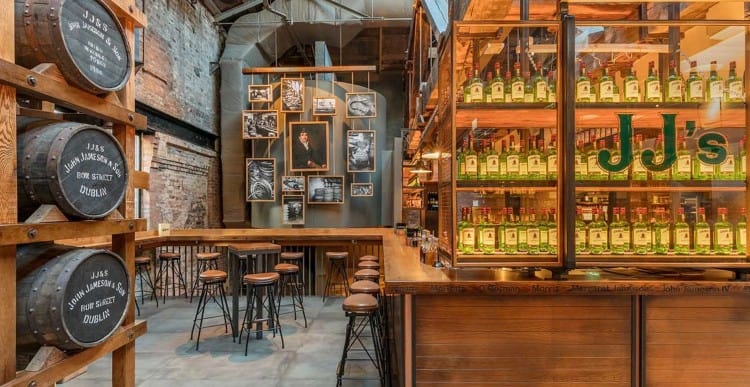 Jameson was born in Dublin in the year 1780, and for almost two hundred years, the world-famous whiskey was distilled from the distillery in Bow Street.
In 1971, when the distillery outgrew its location, it was moved to Midleton, Co. Cork.
Old Jameson Distillery got neglected till the 1990s when a fire caused extensive damage to what had once been the heart of the distillery.
This incident acted as a wake-up call because immediately afterward, the Irish Distillers Group came together to create a Jameson Whiskey Museum.
As a result, the Old Jameson Distillery Experience got inaugurated in 1997, with some whiskey production facilities, tasting bars, and Jameson memorabilia.
In 2017, the Jameson Distillery in Bow Street got an €11 million refurbishment helping it enhance the visitor experience further.
How to reach
The Bow Street Jameson Distillery is located just off Smithfield Square in Dublin, Ireland.
If you are around Dublin City Center, you can board bus numbers 25, 25A, 25B, 25D, 37, 39, or 39A from Aston Quay (Stop 328) and get down at Usher's Quay (Stop 1445), which is the closest bus stop.
Luas Tram (Red Line) can also get you to the distillery. You must get down at Smithfield Stop.
Opening hours
From March to October, the Jameson Distillery in Dublin opens at 10 am, and visitors are allowed inside till 6 pm every Sunday to Thursday. On Friday and Saturday, the last entry is till 7 pm.
From November to February, Jameson Distillery opens at 10 am, and visitors are allowed till 5.30 pm every Sunday to Thursday. On Friday and Saturday, the distillery allows visitors till 6.30 pm.
Jameson Bow St. Experience tour
This is the cheapest and most popular tour at the Bow Street Distillery, and 90% of the visitors opt for this tour.
During this fully guided and immersive 40-minute tour, visitors get to learn Jameson Whiskey's story and process and then indulge in a comparative whiskey tasting.
After the tasting is over, everyone gets a complimentary Jameson drink at JJ's Bar.
Tour price
Adult ticket (18 to 64 years): 25 Euros
Student ticket (18 to 64, with student ID): 18 Euros
Seniors ticket (65+ years): 18 Euros
Child ticket (up to 17 years): 11 Euros
Visual Story: 13 must-know tips before visiting Jameson Distillery
---
---
Jameson Distillery, Midleton, Cork County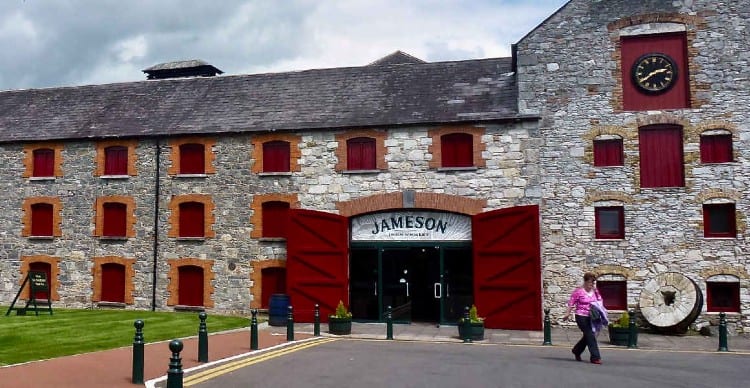 In 1971, when the Bow Street distillery's operations became too big for the place, the process of distilling and maturation moved to Midleton, Co. Cork.
The 15 acres Midleton Distillery site dates as far back as 1794, and whiskey was being distilled and matured since 1825.
Today all of Jameson's Whisky gets distilled at this location.
How to reach
Old Midleton Distillery is on Distillery Walk, Midleton, Co. Cork.
At regular intervals, trains depart from Cork's Kent Station to Midleton Station.
Jameson's Midleton Distillery is 1.5 Kms (1 Mile) from the station, and you can walk it in 15 minutes.
Local Bus services are also available. Board a bus going towards Midleton and get down at the end of Distillery Walk.
Opening hours & tour times
Jameson Distillery in Midleton opens at 10 am and closes at 6 pm all through the year.
From March to October (summer months), visitors can participate in Experience Tours between 10.30 am and 4.45 pm. Every day two Behind The Scenes Tours get scheduled daily – at 11 am and 3 pm.
From November to February (winter months), only four Experience Tours get scheduled every day – at 11 am, 1 pm, 2.30, and 4.15 pm.
In winter, the only Behind The Scenes tour of the day is scheduled at 3 pm.
Jameson Experience Whiskey Tour, Midleton
The Jameson Whiskey Experience is a 75-minute educational and cultural experience at Jameson Distillery, Midleton.
A Jameson Ambassador is with you all through the guided tour, which starts with an audiovisual presentation about the brand's history.
You then walk through the original distillery, and at the Jameson Bar, you indulge in a three-part comparison whiskey tasting where you sample Jameson against Scotch and American whiskeys.
The tour ends with a complimentary glass of Jameson, after which you can continue to hang around in the bar for as long as you want.
Tour price: 23 Euros per person
For 40 Euros per person, you can book a Jameson Midleton Distillery tour with transport from Cork and back. Find out more
Midleton Behind-the-Scenes Tour
The Behind the Scenes tour at Jameson Distillery, Midleton, is for the whiskey connoisseurs.
During this two hours long Distillery tour, visitors gain in-depth insight into the history, production process, stories, etc.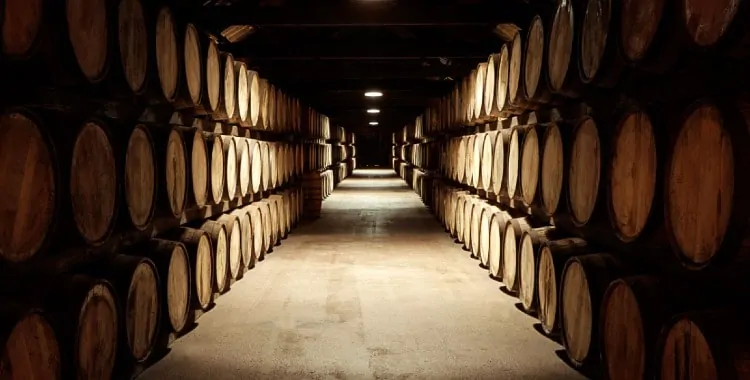 Besides tasting premium Irish whiskeys, you also get to see important buildings, such as the Microdistillery, the Cooperage, the Maturation Warehouse, Distiller's Cottage, etc.
During the summer months, the Behind the Scenes tour starts at 11 am and 3 pm, but in the winter months, the only tour for the day is scheduled for 3 pm.
Tour price: 60 Euros per person
---
---
Best Jameson tour – our recommendation
If you are in Dublin, it is not worth going all the way to Midleton, Cork County, only for a 75-minute tour.
We suggest you book your tickets for the Jameson Distillery experience tour in Bow Street, Dublin.
If you are traveling to Cork County soon (or are there already), we suggest you opt for one of the two popular tours at Midleton – the Experience Tour or the Behind the Scenes Tour.
Whiskey Connoisseurs who have been to both the distilleries feel Midleton's tour is better.
Sources
# Reddit.com
# Tripadvisor.com
# Thenavigatio.com
# Thewholeworldornothing.com

The travel specialists at TheBetterVacation.com use only high-quality sources while researching & writing their articles. We make every attempt to keep our content current, reliable and trustworthy.
Other comparisons
# Jameson Distillery or Guinness Storehouse
# Jameson Distillery or Irish Whiskey Museum
# Jameson Distillery or Teeling Distillery
Popular attractions in Dublin
# Guinness Storehouse
# Glasnevin Cemetery
# Malahide Castle
# Jameson Distillery
# Irish Whiskey Museum
# Teeling Distillery