One of the most significant archaeological and historical sites in the world, the Celtic Boyne Valley near Dublin, for 5000 years, has been the focal point of prehistoric civilization, culture, Irish mythology, and Celtic folklore.
Home to the meandering Boyne River and lush rolling hills, this scenic valley is known for several remarkable archaeological sites, including the UNESCO World Heritage Sites of Bru na Boinne and the passage tombs of Newgrange, a neolithic marvel of culture, religion, and astronomy.
The Hill of Tara is famously known as the seat of high kings and Gods in Irish history, mythology, and kingship.
Among other jewels in this valley are:
The legendary Anglo-Norman Trim castle
The Loughcrew passage tombs
The historical battle site of the Battle of Boyne
The monastery of Buithe
In this article, you will learn everything you need to know before booking tickets for Celtic Boyne Valley.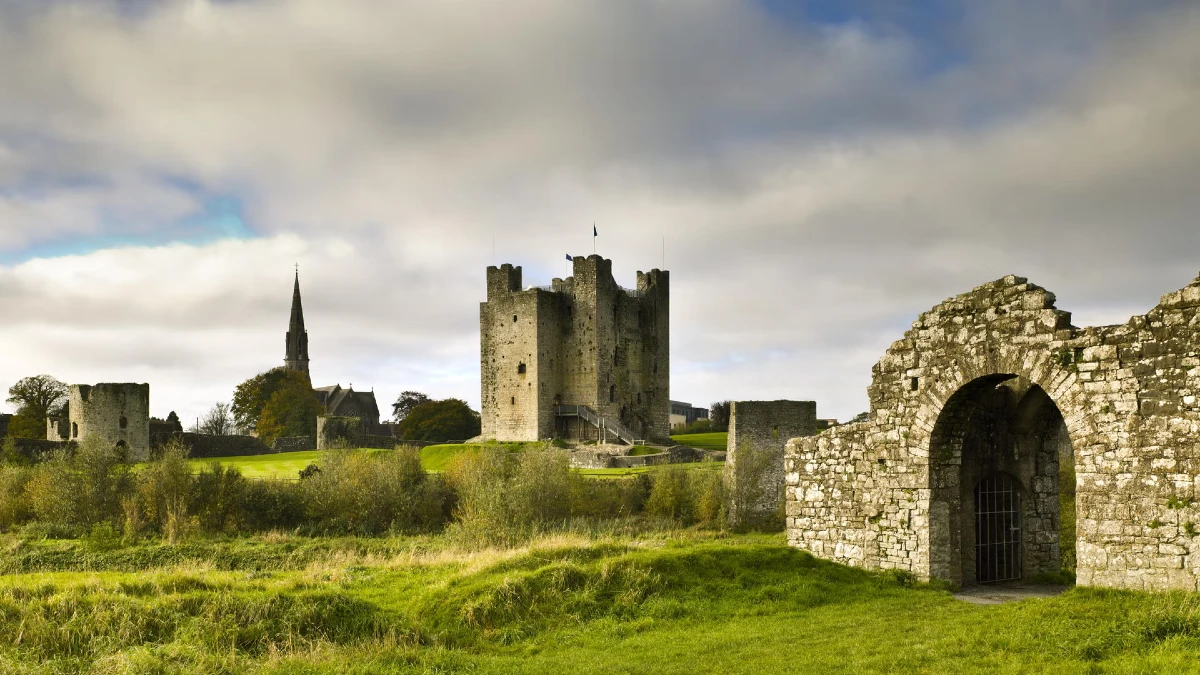 What to expect at Celtic Boyne Valley
With a trip to the Celtic Boyne Valley in Ireland, you can immerse yourself in a fascinating experience steeped in history, culture, and natural beauty.
Look into the ancient soul of humanity through a visit to historical sites, including the UNESCO World Heritage Site of Brú na Bóinne archaeological complex, lying at the bend of River Boyne.
Explore the famous neolithic passage tombs of Newgrange, Knowth, Dowth, and Loughcrew, which predate Stonehenge and the Egyptian pyramids!
A testament to the region's rich and enigmatic past, this mound is not only a tomb but also an astronomical and artistic marvel.
The passageway is carved with intricate artwork and other glyphs, and on the day of the winter solstice, the sun aligns with the inner chamber to illuminate it with the first light in a brilliant blaze.
Stroll to the Battle of the Boyne Visitor Centre to learn about the historic Battle of the Boyne, which took place in 1690.
The visitor center provides insights into the conflict between King William III and King James II and its significant shaping of Irish history.
Discover the monastic ruins of Monasterboice, which date back to the 5th century.
This site is known for its round tower built in the 10th century and the awe-inducing Celtic high crosses, including the famous Muiredach's High Cross, a legend in Celtic lore.
The 5.5-meter-high (18 feet) cross features intricate biblical carvings from the Old and New Testaments.
Visit the Trim Castle, one of the largest Norman castles in Ireland.
This impressive fortress played a significant role in medieval history and was featured in the movie "Braveheart."
Explore the grounds and learn about the castle's history through guided tours.
Hike up to the Hill of Tara, an important archaeological site associated with Irish mythology and the ancient kings of Ireland.
The seat of Gods in Irish lore, the Hill of Tara, was the center of power for many centuries and now offers stunning views of the surrounding countryside.
Finish your voyage at the Fore Abbey, where St. Fechin founded a Christian monastery in the 7th century.
This monastery was set on fire and then rebuilt 12 times!
Visitors can see St. Fechin's church, built about 900 AD, among the remains on site.
Explore the scenic landscapes, rolling hills, and picturesque countryside.
Take in the lush green fields, winding rivers, and charming villages as you drive or walk through the region.
Open yourself to experience traditional music sessions, storytelling, and authentic Irish hospitality in the local pubs and towns.
It is important to note that these attractions span an area of around 45 kilometers (28 miles), dotted across the quaint, picturesque valley of the River Boyne.
---
---
Where to book tickets
Tickets for Celtic Boyne Valley are available online and at each site's visitors center.
Online ticket prices tend to be cheaper than tickets at the venue.
When you buy online, you can avoid the long queues at the attraction's ticket counters.
Moreover, the tours will sell out quickly, as the valley is a popular destination, and a limited number of tickets are allowed for preservation against crowd damage.
The valley attractions are distributed across small adjacent towns; not everything is within walking range.
Therefore, it is strongly recommended you plan your trip by booking a guided tour of the valley online.
The booking will get you a carefully curated travel plan across the valley on a date of your choice, with pickup and travel taken care of!
How do online tickets work
Go to the Celtic Boyne Valley booking page, select the number of tickets and preferred date, and buy the tickets immediately.
After the purchase, you will receive the tickets through your email.
There is no requirement to bring any printouts. Those days are long gone!
On the day of your visit, you can walk in and show the ticket on your smartphone to the guide or staff involved.
Cost of Celtic Boyne Valley tickets
Celtic Boyne Valley Dublin tickets are priced differently for different age groups.
The Boyne Valley with Newgrange and Bru Na Boinne Entry tickets for adults over 18 are priced at €75.
Children aged five to 16, seniors over 60, and students over 18 can gain access at €72. Students need to carry valid IDs.
Infants under four years are not allowed for this tour.
The Celtic Boyne Valley Tour from Dublin tickets are available for adults from 18-64 years at €60.
Anybody under 13 goes under the 'Infant' bracket and is charged €32 for the tickets.
Youths aged between 13 and 17, seniors above 60, and any adult over 18 with a valid, current student ID can gain admission at the discounted rate of €60.
The tickets for Private Boyne Valley and Trim Castle Day Tour will cost your group €550, irrespective of infants or seniors.
A maximum number of seven people can be a part of your group.
Discount tickets
The Boyne Valley attractions provide discounts and concessions for seniors, children, and students with valid IDs.
At Bru na Boinne and Newgrange:
Children aged five to 17, seniors over 60, and any adult with a valid student ID card can gain access at €72, as opposed to the regular price of €75.
Youths aged between 13 and 17, seniors above 60, and any adult with a valid student identity card can gain access at €60, €5 less than the standard rate of €65.
Children under the age of 13 are charged €38 only.
Celtic Boyne Valley tickets
With a ticket to the Celtic Boyne Valley, you can immerse yourself in a heritage spanning over 5000 years.
Not many places can boast of prehistoric monuments, wonders of astronomical alignment, revered mounds, ancient castles, picturesque landscapes, folklore, mythology, battleground, and modern-day pubs and eateries, all within a day's travel of each other.
The Boyne Valley is a one-of-a-kind destination that everyone must visit in their lifetime if given a chance. It is an experience that brings about the enrichment of the soul.
Dublin: Boyne Valley with Newgrange and Bru Na Boinne Entry tickets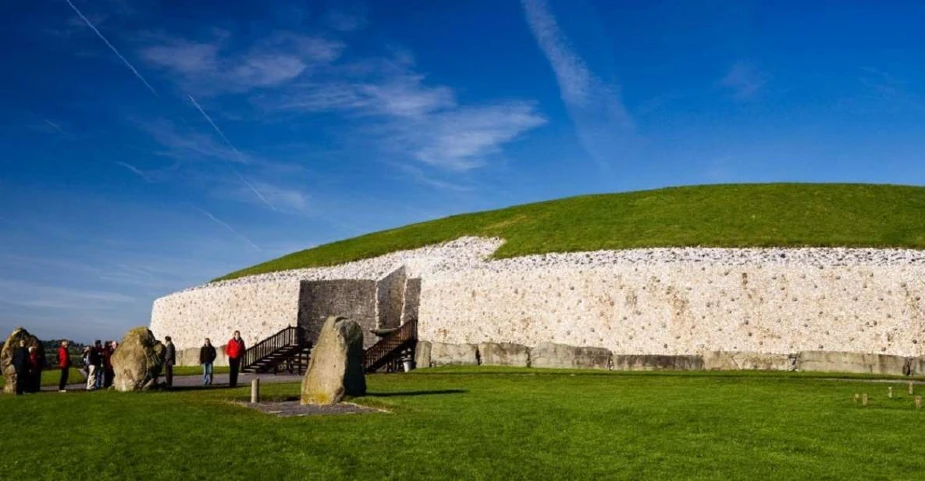 Book an eight-hour excursion across the Bru na Boinne archaeological complex, Newgrange's neolithic monuments, the visitor center at the Battle of Boyne, and the monastery of Buithe at Monasterboice.
After you are done with booking the tickets, information about a bus pickup spot will be sent to you.
The meeting point is the famous Molly Malone Statue on Suffolk St, Dublin.
Ticket Prices
Adult Ticket (18+ years): €75
Child Ticket (5-17 years): €72
Senior Ticket (60+ years): €72
Students with ID (18+ years): €72
From Dublin: Celtic Boyne Valley Tour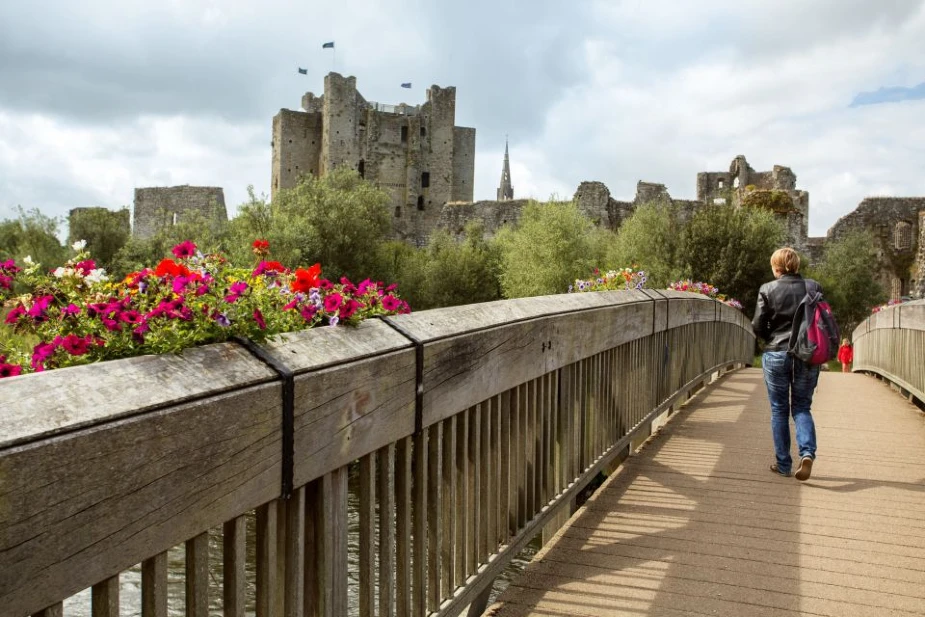 Book a carefully curated guided journey through the lore and culture of the irrepressible Celtic folk, famous for their warring skills, art, and culture.
Starting with the burial mounds at Loughcrew, this 10-hour excursion encompasses the Trim Castle and the Hill of Tara before ending at the Fore Abbey.
A bus pickup will be arranged.
The meeting point is the famous Molly Malone Statue on Suffolk St, Dublin.
Ticket Prices
Adults (17+ years): €65
Child Ticket (0-12 years): €38
Youth Ticket (13-17 years): €60
Senior Ticket (60+ years): €60
Student Ticket: €60
Dublin: Private Boyne Valley and Trim Castle Day Tour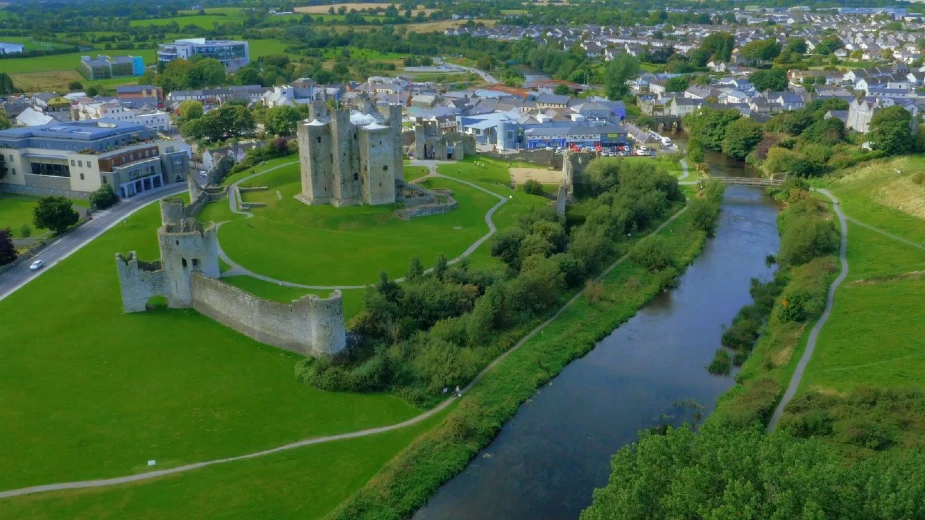 You can also book a private tour of the Dublin Boyne Valley with a pickup from the Hotel itself for a group of seven people or less!
In a customizable travel itinerary, you can discuss and curate a six-hour excursion with the help of your tour guide, beginning from the Bru na Boinne archaeological complex to the Hill of Tara, 30 kilometers away!
Ticket Price: €550
Save time and money! Dublin is one of the most famous attractions in the world, with rich history, unbeatable music, a flourishing art scene, and age-old stories and events of drink and merry. At just €69, you can buy an all-inclusive pass with access to 40+ attractions in Dublin, including bus tours, a trip to the Guinness Storehouse, and so much more.
---
---
How to reach
The Boyne Valley is located east of Ireland, 45 minutes outside Dublin.
Address: Bru Na Boinne archaeological complex: PG2V+5R Dowth, County Meath, Ireland. Get Directions.
The Boyne Valley is easily accessible by Public Transport.
By Bus
The town of Drogheda lies eight kilometers away from Bru na Boinne. It has a railway line well connected to Dublin and other cities.
Once you get to the town by train, you can take the bus line 163 towards Bru na Boinne.
The Trim Castle bus stop is just 100 meters (0.06 miles) away from Trim Castle.
Athboy Road bus stop is only a nine-minute walk from Trim Castle.
Ring Road bus station is also only 10 minutes from Trim Castle.
Bus lines 111,190, 115D, and 109B serve the various stops in Boyne Valley.
By Train
The Drogheda railway station is in Boyne Valley, well connected to Dublin and other major cities through railways.
From there, you can take a bus to any Boyne Valley attractions.
By Car
Put your starting point here for a drive to Bru Na Boinne.
Put your starting point here to get to Trim Castle.
Timings
The Bru na Boinne complex in the Celtic Boyne Valley is open from 9 am to 7.45 pm in the summer months (April- September) and 9.30 pm to 6.45 pm in the winter (October-March).
The entry to the inner chamber is by guided tour only.
Trim Castle can be visited between 10 am and 5 pm in the summer (17 March-30 September).
During the winter months (November to early February), the castle timings are shifted from 9 am to 4 pm, and visits are limited to the weekend only.
During October and late February to 16 March, the entry is clocked between 9.30 pm to 4.30 pm.
Best time to visit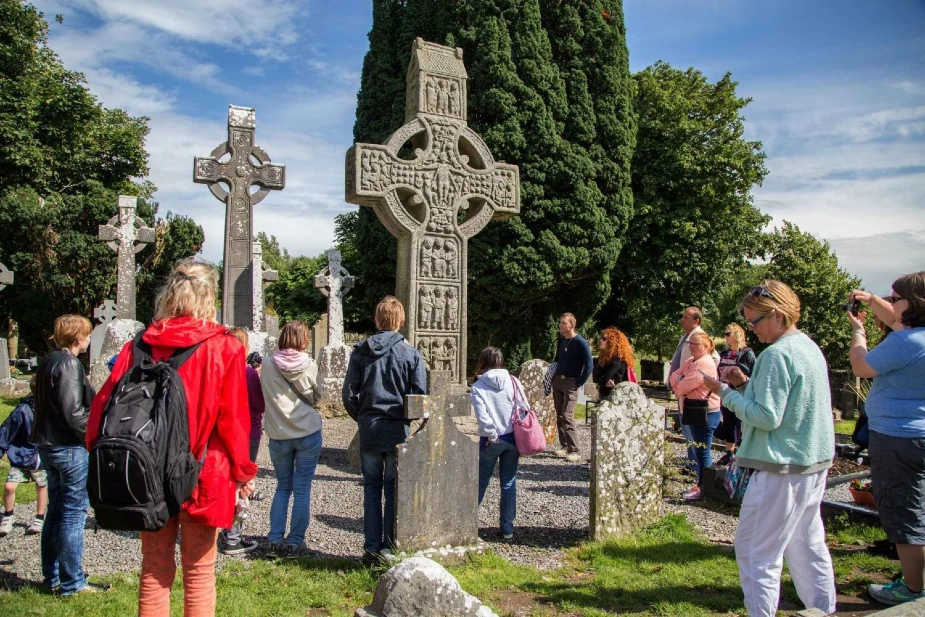 The best time to visit Boyne Valley is in the mornings, around 9 am, when the place opens for visitors.
Boyne Valley has a highly pleasant warm season, with mild winds caressing a lush green countryside, and this is generally the best time to visit.
But remember that mornings are also the busiest time, and attractions can get overcrowded.
If you prefer to spend your evenings here, plan your visit accordingly and arrive in the afternoon.
Spring (March-May) and Autumn (September-November) can also be excellent seasons to visit.
The weather is cool; the valley is covered in flowers in spring, colorful foliage in autumn, and the freedom to roam around the monuments without the rush of bodies and voices.
How long does the tour take
The Bru Na Boinne and surrounding attractions make up an eight-hour-long excursion, while the Trim Castle and the other Celtic attractions can be visited at leisure for over 10 hours.
Individually, a trip only to Bru na Boinne lasts about two hours, while a Trim castle tour lasts about 50 minutes.
The Celtic Boyne Valley attractions are dotted across various small towns across the beautiful valley, with the farthest points lying about 40 kilometers (25 miles) from each other.
It is best to visit the Boyne Valley through guided tours, with the Bru Na Boinne, The Battle Center, and the Monasterboice High Cross bundled together for a day, and the Trim Castle, Hill Of Tara, and the Fore Abbey reserved together for another.
---
---
FAQs
Here are some frequently asked questions about the Celtic Boyne Valley.
Does the Boyne Valley lie in a remote location?
The Boyne Valley lies just 50 kilometers (30 miles) from Dublin, the capital of Ireland, and is connected by roads, buses, and railways.
Is a day enough to go through the Boyne Valley attractions?
It largely depends on your interest, but you will have to skip some lovely attractions to finish the tour in a day. 

The Boyne Valley tourist spots are dotted across a stretch of 40 kilometers (25 miles), with sites such as Bru Na Boinne demanding an individual time commitment of two hours.  
Can I access the inner chambers at Newgrange without guided tours? 
No, the access to these passageways is through strictly guided tours only. You can find the guided tour here.
Why is the number of visitors regulated?
The monuments are ancient, and the management and government do not wish to cause damage to the heritage through unrestricted crowd access. 
Is the tour disability friendly?
The monuments are ancient and far out, and require a decent amount of walking, trekking and climbing. 

Handicap access, unfortunately, cannot be provided everywhere as of now.
Is there a dress code for the guided tour?
Please wear comfortable shoes and easy-going clothes. 

Do not forget to carry a warm jacket and an umbrella.
Sources
# Getyourguide.com
# Wikipedia.org
# Tripadvisor.com

The travel specialists at TheBetterVacation.com use only high-quality sources while researching & writing their articles. We make every attempt to keep our content current, reliable and trustworthy.
Popular attractions in Dublin