The Jameson Distillery on Bow Street in Dublin has been welcoming visitors for the last 200 years.
It was from this location that the distillery operated from 1780 to 1971 before the factory got moved to Midleton in Cork.
Now only the Jameson Distillery experience tour is offered from the Old Jameson distillery building in Smithfield.
After their €11 million refurbishments in 2017, this whiskey tasting experience gets almost half a million whiskey connoisseurs every year.
In this article, we explain everything you must know before you book your Jameson Experience on Bow Street.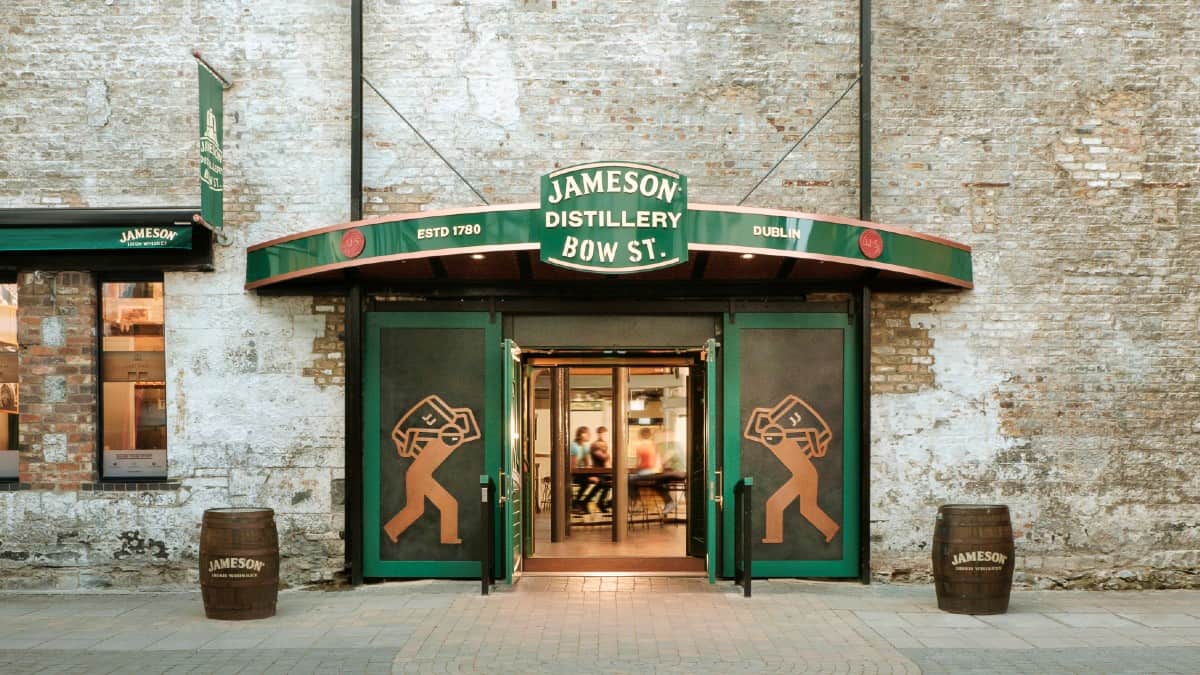 What to expect at Jameson Distillery
Jameson Distillery tour tickets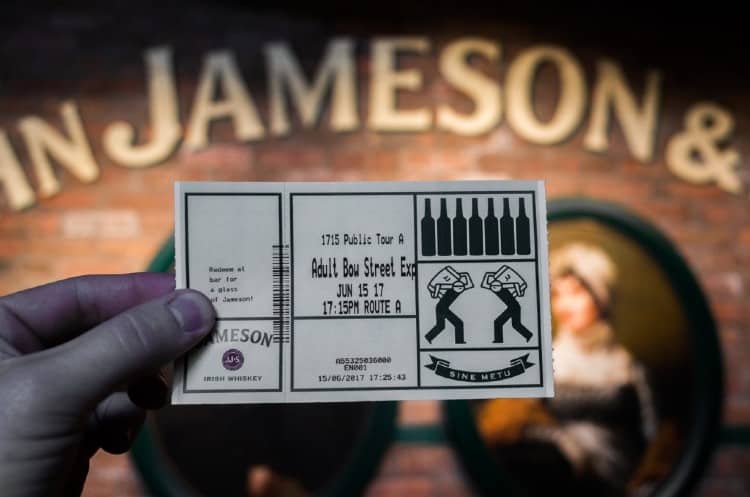 If you want to visit the Jameson Distillery's bar in Bow Street, you don't need entry tickets. You can just walk in and order your drinks.
However, if you want to be part of the Jameson Distillery experience tour, you need to buy tickets.
The Jameson Ambassadors guide these tours.
There are three ways to experience the most exquisite whiskey experience in Dublin, and we detail them below –
Guided Bow St. Experience distillery tour
This is the Jameson Distillery's flagship whiskey experience, and more than 90% of the visitors opt for this tour.
At the 25th World Travel Awards in December 2018, Jameson Distillery Bow St. tour got the 'World's Leading Distillery Tour' award. In 2019, they won it for the second time in a row.
During this fully guided and immersive 40-minute tour, visitors get to learn Jameson Whiskey's story, process and then indulge in a comparative whiskey tasting.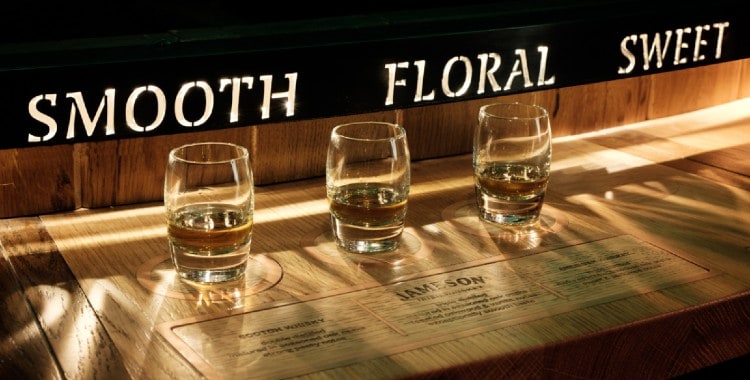 After the tasting is over, everyone gets a complimentary Jameson drink at JJ's Bar.
This tour starts every 15 minutes, and if you have booked your tickets online, you can just enter and join the immediate next tour.
Jameson Distillery tour price
Adult ticket (18 to 64 years): 25 Euros
Student ticket (18 to 64, with student ID): 18 Euros
Seniors ticket (65+ years): 18 Euros
Child ticket (up to 17 years): 11 Euros
Guinness & Jameson Irish Experience Tour
If you are a liquor connoisseur, this is the ideal half-day outing in Dublin.
The guided tour starts at 1.45 pm and in four hours, you get to experience two of the city's top attractions – Guinness Storehouse and Jameson Distillery.
This Irish experience starts when you meet your guide outside the Jameson Distillery in Bow St.
Once inside, you sample Jameson Whiskey variants for a whiskey comparison and learn about the three ingredients which go into making this world-famous Irish whiskey.
After the tasting, the Jameson Ambassador hands over your coveted Whiskey Taster Certificate, and you also get a complimentary drink at JJ Bar.
Your guide then takes you to the Guinness Storehouse, Ireland's number one visitor attraction, which is only a 15-minute walk away (1.3 Kms, less than a mile).
You skip the long lines, walk in and go through the seven floors of the Guinness experience, learning about the drink, and also tasting the dark pint.
After experiencing the world's most massive pint glass (the whole building is designed as pint glass from inside!), you will carry your complimentary drink and go to the Guinness Storehouse Gravity Bar on the seventh floor.

From the Gravity Bar, you get to see stunning views of Dublin because of which visitors usually order extra drinks and stay on after the guided tour ends.
Irish Experience tour price: 79 Euros/ person
Whiskey tasting in Dublin – The Luxury Tour
If you are the kind of Dublin tourist who searches for 'distillery tours near me' or 'Whiskey tasting near me', this is just the perfect tour for you.
This strictly 18+ years tour starts at 1.15 pm from James Fox Cigar and Whiskey Store, 119 Grafton Street, Dublin 2. Google Map
Over the next four hours, your local guide takes you to four different Irish whiskey experiences –
Celtic Whiskey Shop to try out the whiskeys of the month
Irish Whiskey Museum for tastings of 3 Irish whiskeys
Roe and Co Distillery for tasting, trying tutored cocktail and flavor workshop
Jameson Distillery Bow St. for the Maturation Warehouse Cask Draw Experience
The travel between these four places will be in a luxury executive coach with commentary on board from a whiskey expert.
*At least two people are required for this tour
Tour price: 149 Euros per person
Visual Story: 13 must-know tips before visiting Jameson Distillery
---
---
How to reach Jameson Distillery
The Old Jameson Distillery, which is now a fascinating Irish whiskey tourist attraction, is located just off Smithfield Square in Dublin, Ireland.
Address: Bow St, Smithfield, Dublin 7, D07 N9VH, Ireland
There are many ways to get to Jameson Distillery, the granddad of all Dublin distillery tours.
To Jameson Distillery by Bus
If you are around Dublin City Center, many buses are available from Aston Quay (Stop 328).
Bus numbers 25, 25A, 25B, 25D, 37, 39, and 39A, can get you to Usher's Quay (Stop 1445), which is a 4-minute journey.
Usher's Quay bus stop is 600 meters (.4 Miles) from the attraction, and a brisk 7-minute walk can get you there.
If you have booked the Big Bus Open-Top bus tour or DoDublin Hop-on Hop-off Bus Tour, you must get down at Smithfield stop to reach Jameson Distillery.
Traveling by Tram
Luas is the tram/light rail system in Dublin, Ireland.
If a Tram is your preferred mode of transport, you must board the Luas Red Line and get down at Smithfield Stop.
From the Tram stop, Jameson Distillery Bow St. is only 200 meters, and you can walk it in two minutes.
Car parking
Jameson Distillery doesn't have a specific parking space for its visitors.
However, there is plenty of on-street parking on Queens Street and Smithfield Square.
Note: The other Jameson Distillery is in Midleton, County Cork.
---
---
Jameson Distillery Dublin hours
Jameson Distillery in Dublin has different timings for summer and winter.
Summer timings
From March 1 to October 31, Jameson Distillery in Dublin opens at 10 am. From Sunday to Thursday the last entry is at 6 pm while on Friday and Saturday it is 7 pm.
During these months, on weekdays, the Bar & Gift Shop closes at 7 pm, and on Friday and Saturday, it closes at 8 pm.
Winter timings
From November 1 to February 28, Jameson Distillery continues to open at 10 am but its closing time changes.
From Sunday to Thursday the last entry is at 5.30 pm while on Friday and Saturday it is 6.30 pm.
On weekdays, the Bar & Gift Shop closes at 6.30 pm, and on Friday and Saturday, it closes at 7.30 pm.
Note: Ireland has stringent alcohol regulations that forbid alcohol sales in the gift shop or the bar before 10.30 am from Monday to Friday and before 12.30 pm on Sunday.
The Jameson Distillery Whiskey Tasting Tours sells out early on Fridays, Saturdays, and Sundays. To avoid last-minute disappointment, try to reach the venue before 3 pm.
---
---
How long is the Jameson Distillery tour in Dublin?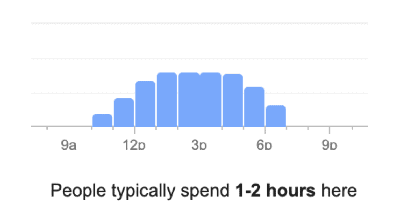 Jameson Distillery has five different tours, and their duration ranges from 20 to 90 minutes.
However, the most popular tour at Jameson Distillery, the 'Guided Bow St. Experience distillery tour', lasts 40 minutes.
After the tour, visitors can hang around for some time sipping on their complimentary Jameson drink.
Most visitors spend anywhere from 90 minutes to two hours at Jameson Distillery.
---
---
Best time to visit Jameson Distillery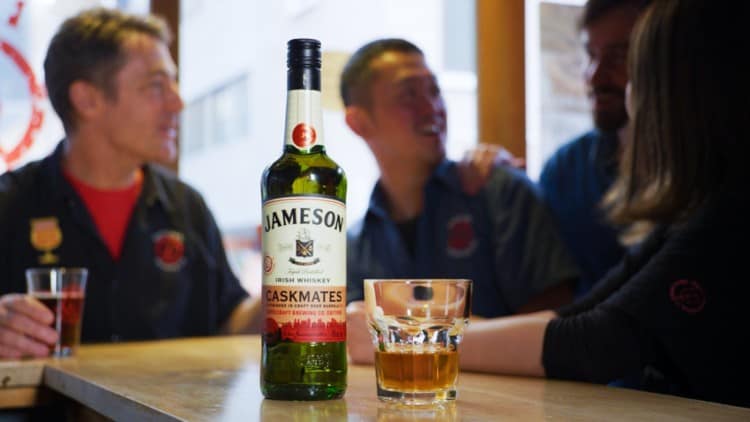 It is best to visit Jameson Distillery between 10 am and 3 pm from Monday to Saturday. After 3 pm, the lines get longer, and waiting time increases.
Due to Ireland's alcohol regulations, on Sunday, the Distillery's Bar can't serve liquor before 12.30 pm, so it makes sense to reach the venue post-lunch.
Related Reading
# Jameson Distillery or Irish Whiskey Museum
# Teeling Distillery or Jameson Distillery
---
---
Jameson Distillery tour for free
The Jameson Distillery Bow Street tour is free with the Dublin Pass.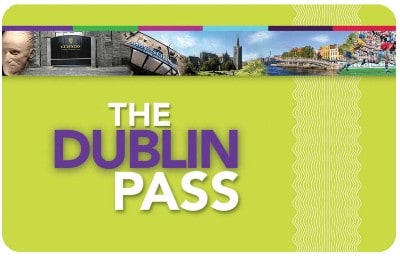 All you have to do is reach the distillery before 3 pm, show your Pass and walk in.

Besides Jameson Distillery, this Dublin City Pass gets you free entry to 32 other attractions.
In essence, if you are a couple who want to try one of the Dublin distillery tours, you can end up saving up to 50 Euros. Find Out More
---
---
Jameson tour discounts
The adult ticket for the Jameson Distillery Bow St tour costs 25 Euros.
Visitors older than 65 years get a 7 Euro discount (a reduction of 28%) on the adult ticket price.
Visitors with a valid student ID qualify for a 7 Euros reduction.
The ticket for kids younger than 18 years is only 11 Euros – a discount of 56% on the adult ticket price.
Important: Kids younger than 18 years can participate in the Jameson Distillery experience tour and learn about the history, process, etc. but they can't join in for the whiskey tasting. However, they can toast with a soft drink.
---
---
Which Jameson Distillery is better?
Tourists trying to book a visit to Jameson Distillery tend to get confused because there are two of them – the Distillery on Bow Street in Dublin and the one in Midleton, Cork.
The original Jameson Distillery
The Jameson Distillery on Bow Street is the original, and it was here in the year 1780 that the first barrel of Jameson Whiskey got matured.
For almost two centuries, the Bow Street Distillery churned out millions of barrels of premium Irish whiskey.
However, in 1971, the company moved its Distillery to Midleton in Cork County.
This move was because of two reasons – to be closer to good water sources and farms producing barley, the key ingredient in Jameson Whiskeys.
Jameson Distillery in Dublin vs Distillery in Cork
From the Jameson Distillery in Dublin, the one in Cork is approximately 250 kms (155 Miles), and it takes almost 3 hours by car, around 4 hours by bus and train.
If you are holidaying in Dublin, it doesn't make sense to travel all the distance for a Whiskey Experience tour.
However, if you are holidaying in Cork or nearby, a visit to the Jameson Distillery in Midleton is an absolute must because Whiskey Connoisseurs who have been to both call it the better of two experiences.
Here are some of the reasons why Jameson Distillery in Midleton is considered better than the one in Dublin.
Even though the Jameson outlet in Bow Street is the original, it is now only a visitor center and NOT a Distillery.
At Midleton, besides learning and tasting, tourists also get to see where all the whiskey gets made.
At Midleton, you will even get a chance to drink whiskeys straight from the barrel.
The countryside ambiance, the historical buildings etc. make the Midleton tour a completely different experience.
Here is a more detailed explanation on which Jameson Distillery is better – Dublin or Midleton.
Whiskey tours in Jameson, Midleton
The Jameson Distillery in Midleton offers two tours to its guests –
Jameson Experience Whiskey Tour, Midleton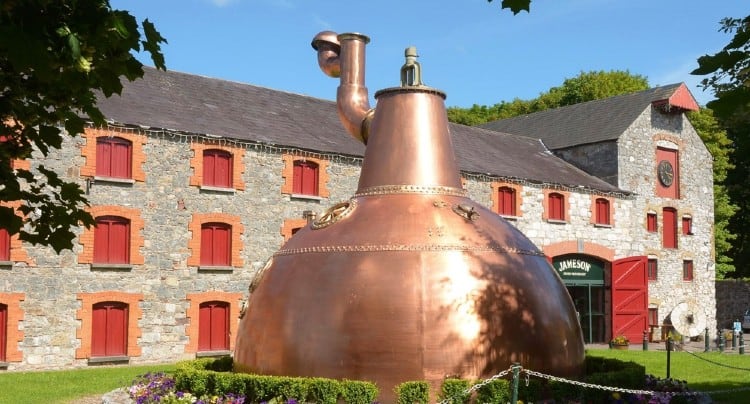 This tour is a 75-minute educational and cultural experience at Jameson Distillery, Midleton.
With this online ticket, you can walk into the premises anytime between 10 am to 5 pm and get started.
You start the tour with an audiovisual presentation, after which a Jameson Ambassador guides you through the original distillery.
Once at the Jameson Bar, you indulge in a three-part comparison whiskey tasting where you sample Jameson against Scotch and American whiskeys.
After the comparison, you become a qualified 'Irish Whiskey Taster.'
Don't miss out on the complimentary glass of Jameson, the best of Irish whiskey.
Tour price: 23 Euros per person
If you are staying in Cork and would prefer a pick and drop, check out this 4-hour guided Jameson Whiskey Experience from Cork.
Midleton Behind-the-Scenes Tour
The Behind the Scenes tour at Jameson Distillery, Midleton is two hours long, and one gains in-depth insight into the history, production process, stories, etc.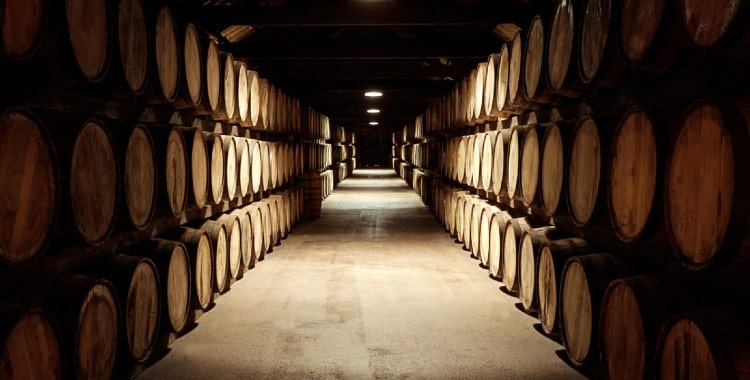 Tastings of premium Irish whiskeys are part of this tour.
During this tour, a Jameson Ambassador also takes you to some of the important buildings, such as the Microdistillery, the Cooperage, the Maturation Warehouse, Distiller's Cottage, etc.
This tour starts at 3 pm, every day of the week.
Tour price: 60 Euros per person
---
---
Jameson Distillery vs Guinness Storehouse
Many tourists holidaying in Dublin are split between Jameson Distillery or Guinness Storehouse visit.
Especially those with little time on hand or those on a budget holiday, because they must opt for one of them.
Quick answer:
Choose between Guinness Storehouse and Jameson Distillery based on what you would love to taste – beer or whiskey?
If you are a whiskey person, go for the Jameson Whiskey Experience else opt for Ireland's famous dark beer experience.
If the drink doesn't matter, but you want a good time we recommend the Jameson Distillery tour because it is recent and has been winning awards in the last couple of years.
In case you opt for Jameson Experience, the only thing you will miss is the fun of drinking in the Gravity Bar (7th floor of Guinness Storehouse) watching Dublin's skyline.
Tourists who want to try both the experiences, opt for this combo tour.
---
---
Jameson Distillery FAQs
Both locals and tourists planning a visit to Dublin's best whiskey experience generally have lots of questions.
We answer a few of them below –
Popular attractions in Dublin