More than a million tourists reach Dublin annually to experience the city's whiskey distilleries, which continue to be one of the fastest-growing tourist attractions locally.
Three whiskey experiences attract most of these visitors – Jameson Distillery, Irish Whiskey Museum, and Teeling Distillery.
Some of these tourists are split between Jameson Distillery and Irish Whiskey Museum, while many others are confused if they should visit Jameson Distillery or Teeling Distillery.
In this article, we help you decide if you must book a tour of the Teeling Distillery or the Jameson Distillery.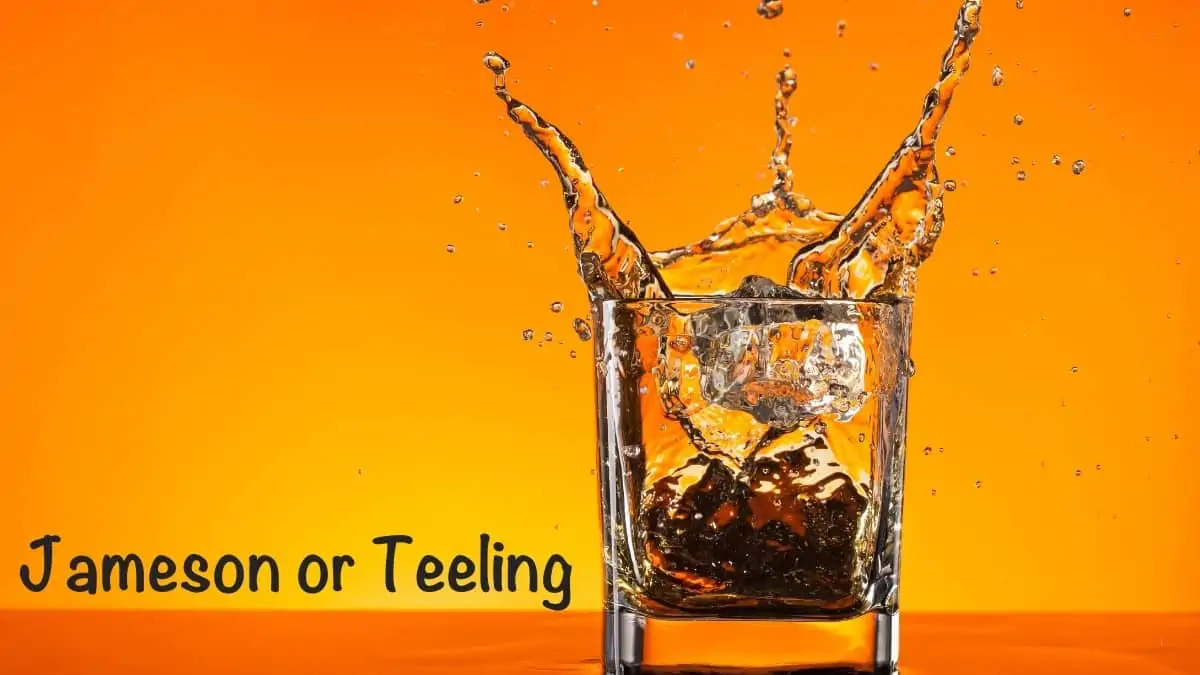 Why choose between Jameson & Teeling
There are three reasons why visitors tend to select one of these two attractions –
They are particular about visiting an operating distillery
They are on a budget holiday and plan to book only one whiskey tour
They are in Dublin for a limited time and only have time for one Irish whiskey experience
If you don't have any of the above limitations, we recommend you book your tickets for both the Teeling Distillery and Jameson Distillery.
They are both very different whiskey experiences.
---
---
Teeling vs. Jameson – the rivalry
Since both Teeling and Jameson are in the top three whiskey experiences of Dublin, they compete with each other.
It wasn't always like this.
Till the end of 2014, Jameson Distillery was the undisputed leader of whiskey tours.
The Whiskey tours scene of Dublin saw a drastic change in the latter half of 2014 and early 2015, which brought forward a lot of competition for Jameson Distillery.
In Nov 2014, the Irish Whiskey Museum opened just 1.7 kms (1 Mile) from the Jameson Distillery, and a few months later, Teeling Distillery got inaugurated – again 1.7 kms away from Jameson.
Both Teeling Distillery and the Irish Whiskey Museum took away significant chunks of the tourists, which forced Jameson Distillery to go for refurbishment in mid-2016.
After spending 11 Million Euros in a year, the Bow Street Jameson Distillery re-opened to a rousing welcome.
Within a year, they were back in the game, attracting more than 400,000 visitors annually.
As a result, the decision for the tourists in Dublin became difficult yet again – Jameson Distillery or Teeling Distillery?
---
---
Why tourists visit Jameson Distillery, Dublin
For nearly 200 years, the Jameson Distillery in Bow Street Dublin had distilled one of Ireland's leading whiskeys before the production got moved to Midleton, Cork County.
For the last 20+ years, the Bow Street Distillery has been acting as a visitor center, showcasing the history and heritage of the brand.
Jameson Distillery is not just the No. 1 whiskey attraction in Dublin but the whole of Europe.
In 2019, they won the world's leading distillery tour award for the second year at the World Travel Awards.
Jameson Distillery's most popular tour
Jameson Distillery offers five tours, out of which the Bow Street Experience, is the most popular.
During this guided 40-minute tour, a Jameson Ambassador narrates Jameson Whiskey's story with the help of props, exhibits, and audio-visuals, after which you indulge in a comparative whiskey tasting.
After the comparative tasting is over, everyone gets a complimentary Jameson drink at JJ's Bar.
Tour price
Adult ticket (18 to 64 years): 25 Euros
Student ticket (18 to 64, with student ID): 18 Euros
Seniors ticket (65+ years): 18 Euros
Child ticket (up to 17 years): 11 Euros
Visual Story: 13 must-know tips before visiting Jameson Distillery
---
---
Why people visit Teeling Distillery
For the fourth year running, this new distillery in Dublin has got nominated for Europe's Leading Distillery Tour at the World Travel Awards.
Their whiskeys have also started winning awards – in 2019, Teeling 24 Year Old Vintage Reserve won the title of World's Best Single Malt.
Besides offering a great tour, and amazing whiskeys, Teeling is also Dublin's only operating distillery. That is, visitors get to explore the process when whiskey is being distilled.
Teeling Distillery's most popular tour
The Teeling Distillery tour has two parts, you first explore the operational distillery and then sit down for whiskey tastings.
Visitors can opt from three whiskey tasting options –
Teeling Tasting
During this tasting session, you get Teeling Distillery's Small Batch blends and a cocktail.
Visitors who aren't a huge fan of whiskey opt for this.
Teeling Trinity Tasting
You get the award-winning Small Batch, Single Grain, and Single Malt Whiskey if you opt for this tasting.
Distillery Select Tasting
If you are a whiskey connoisseur, you must go for the Distillery Select tasting.
You get to taste Teeling's flagship whiskeys – Teeling Small Batch, Single Malt, Distillery Exclusive, and Single Pot Still.
Tour ticket price
Teeling Tour: 17 Euros
Teeling Trinity: 22 Euros
Distillery Select Tasting: 30 Euros
*If you prefer to carry back a memory from the distillery, add a 'Teeling Whiskey Tumbler' for 5 Euros each.
---
---
Jameson Distillery vs. Teeling Distillery
In this section, we compare Jameson Distillery and Teeling Distillery on ten different parameters.
Location of the attraction
The Old Jameson Distillery is in the city center, just off Smithfield Square in Dublin, Ireland. Get Directions
The Teeling Whiskey Distillery is at 13-17 Newmarket, in Liberties area, right in the heart of Dublin's City Centre. Get Directions
They are 1.5 Kms (1 Mile) apart, on both sides of river Liffey, which runs through the city.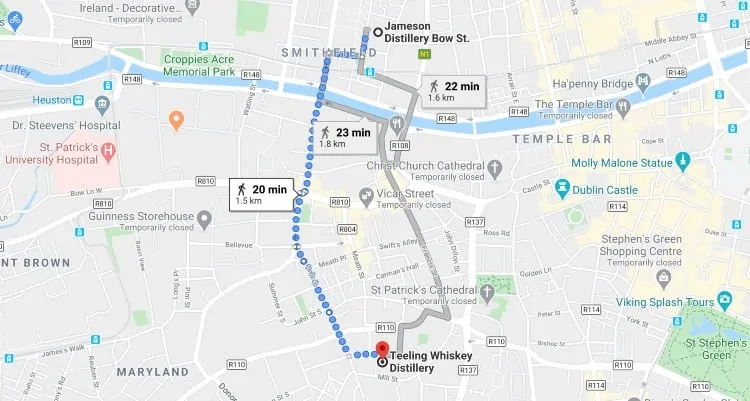 A brisk 20-minute walk separates the two attractions.
Nature of attraction
The Old Jameson Distillery in Bow Street once used to be a working distillery where gallons of whiskey used to be distilled daily but not anymore.
In 1971, all the distilling and maturation was shifted to Midleton, Cork County, and in 1997 the old distillery building was converted into a visitor center.
After Jameson Distillery moved to Midleton, Teeling Distillery became the first to distill whiskey in the Irish capital city when they inaugurated in 2015.
In fact, they are the first new whiskey distillery to open in Dublin in the last 125 years.
If you want a walking tour through an operational distillery, you must visit Teeling Distillery in Dublin (or Jameson Distillery in Midleton).
Tripadvisor ratings
Both Teeling Distillery and Jameson Distillery have a 4.5/5 rating on Tripadvisor.
Jameson Distillery is way ahead with 11K traveler reviews on Tripadvisor while Teeling has about 4K reviews.
However, these numbers don't do justice because Teeling has been around only for the last five years, whereas Jameson Distillery has been around forever.
Both the Distillery and the Museum are Tripadvisor's Certificate of Excellence winners.
Whiskey tastings
In the second leg of all Jameson Distillery tours, visitors indulge in a fixed comparative whiskey tasting – they compare a single distilled American Whiskey, a double-distilled Scotch Whiskey, and a triple-distilled Jameson Irish Whiskey.
However, while booking a Teeling Distillery tour, visitors can opt from three different tastings:
Teeling Tasting
Teeling Trinity Tasting
Distillery Select Tasting
The first option is the cheapest and is best for whiskey novices, while the last one is the costliest and most suited for whiskey connoisseurs.
Complimentary drink
At the end of the Jameson Distillery's tasting session, everybody gets a complimentary Jameson drink.
After the Teeling Distillery tour, you don't get a complimentary drink.
However, you can order a hand-crafted cocktail at the Bang Bang bar, check out the Phoenix Café for some local cuisine.
Type of visitors
Both Jameson Distillery and the Teeling Distillery have a similar kind of visitor break up. Well, almost.
Around 50% of the visitors are couples, and the next most significant visitor type is groups of friends.
Ten percent of all the visitors to Jameson visit as a family, whereas at Teeling, this number is only seven percent.
Visiting with kids
Kids under ten years can join Teeling Distillery tours for free, while those between 10 and 17 can buy a discounted ticket.
However, these kids' tickets aren't available online.
If you plan to visit Teeling with someone younger than 18, you must first email reservations@teelingwhiskey.com and request for tickets.
Maybe this is the reason why fewer families (those with kids) visit Teeling.
Meanwhile, Jameson Distillery allows kids tickets to be booked online, and kids up to 17 years get more than 50% discount on their ticket.
Cost of tours
The Bow St. Experience distillery tour, which is the most popular tour at Jameson Distillery costs 25 Euros for an adult (18 to 64 years), 18 Euros for seniors (65+ years) and students (with valid ID), and only 11 Euros for kids till 17 years.
In contrast, Teeling Distillery tour rates seem a bit cheaper because two of their tours are sub-25 Euros.
Their most basic Teeling tour costs 17 Euros, while the Teeling Trinity costs only 22 Euros.
Their VIP tour called Distillery Select Tasting costs 30 Euros.
Crowd to expect
Old Jameson Distillery, Dublin, gets more than 400,000 tourists annually.
That is around 1,100 visitors every day, more so during the peak summer months.
In 2019, Teeling Distillery got 100,000 plus visitors, but their numbers are growing fast.
Visitors who hate crowds end up opting for Teeling Distillery because it makes for a much-relaxed tour.
Free with Dublin Pass
The Dublin Pass is a useful tool in the hands of a budget traveler because it gives free access to more than 30 city attractions.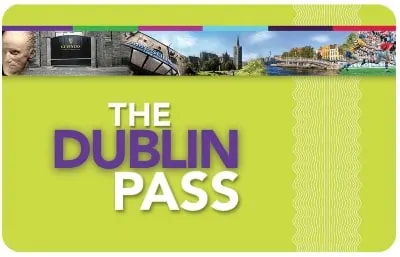 Both Jameson and Teeling offer one of their tours free to visitors with Dublin Pass.
At Jameson, the Bow Street Experience tour is free while at Teeling, the Dublin Pass gets you their most basic Teeling Tasting tour. Find out more
---
---
Our recommendation
We have based our recommendation on your travel plans within Ireland.
If you are visiting Cork County as well, we recommend you visit the Jameson Distillery in Dublin and then book a tour of Jameson's operational distillery at Midleton.
If you don't plan to visit Cork County and budget and time isn't an issue, you must try both Teeling Distillery and Jameson Distillery because they are two different experiences.
If you can only do one whiskey tour, we recommend the Teeling Distillery tour because it is also an operational distillery.
Sources
# Thenavigatio.com
# Tripadvisor.com
# Marcasdewhisky.com
# Wandertooth.com

The travel specialists at TheBetterVacation.com use only high-quality sources while researching & writing their articles. We make every attempt to keep our content current, reliable and trustworthy.
Other comparisons
# Jameson Distillery or Guinness Storehouse
# Jameson, Dublin vs Jameson, Midleton
# Jameson Distillery or Irish Whiskey Museum
Popular attractions in Dublin
# Guinness Storehouse
# Glasnevin Cemetery
# Malahide Castle
# Irish Whiskey Museum
# Jameson Distillery
# Teeling Distillery