Butterfly House, located in the heart of Prague, is a popular destination among tourists of all ages.
Hundreds of butterflies fly freely within the indoor space with a tropical atmosphere and keep hopping on plants.
You can take pictures of these beautiful butterflies boasting different hues and patterns.
This article explains everything you should know before buying tickets for Papilonia Butterfly House.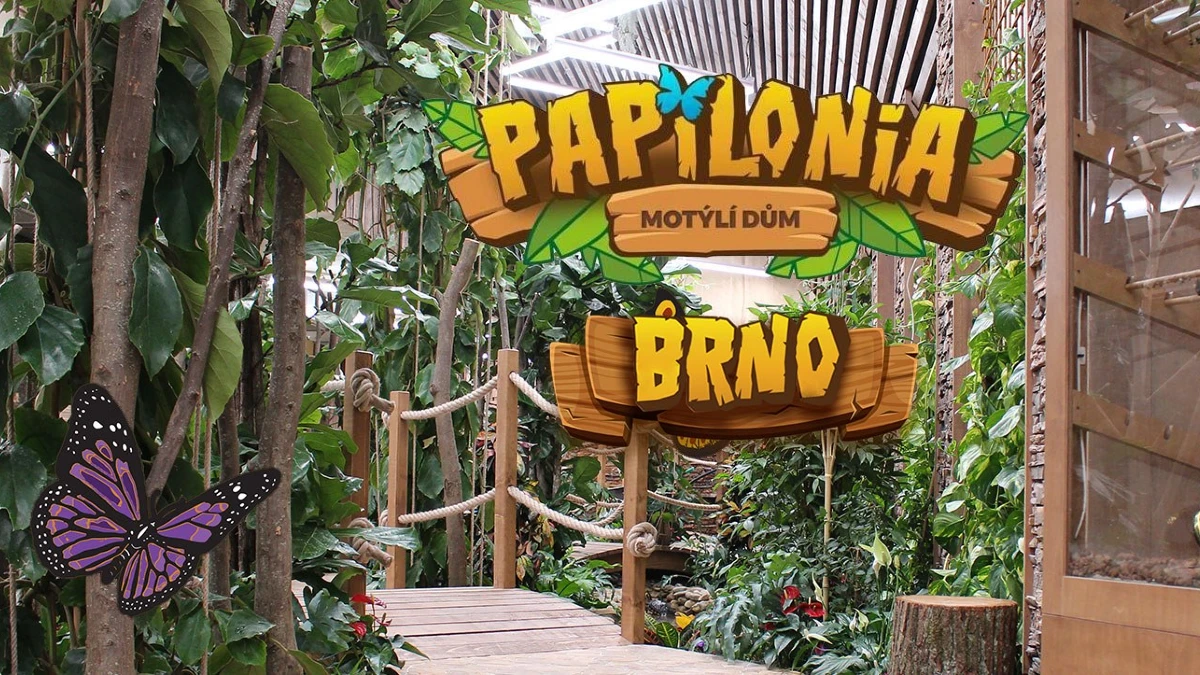 What to expect at Papilonia Butterfly House
Interact closely with butterflies in a huge room filled with tropical plants in the Papilonia Butterfly House in Prague.
The butterflies are everywhere—on the ground, on the stones in a tiny lake, and on the bushes.
Stay as long as you like and take as many pictures and videos as you want.
Discover some of the most stunning species, some of which have 20-centimeter wingspans.
Where to buy Papilonia Butterfly House tickets
There are two modes of buying tickets for the Papilonia Butterfly House in Prague – online and offline.
If you land up at the venue to buy tickets, you'll have to line up at the ticket counter. During peak times, these lines can get long, and you will end up wasting time.
Online tickets for Papilonia butterfly house are cheaper than those sold at the venue.
When you book online and in advance, you also get your preferred time of the tour.
Online tickets also help you avoid last-minute disappointments when tickets get sold out.
How online ticket works
On the booking page, select your preferred date and the number of tickets, and buy the tickets right away.
After the purchase, you will receive the tickets in your email.
You don't need to take any printouts.
All you have to do is show the ticket on your smartphone on the day of your tour and enjoy the tour of Papilonia butterfly house in Prague.
Cost of Papilonia Butterfly House tickets
The Papilonia butterfly house tickets cost €7 for all visitors aged 16 to 64 years.
Kids aged 3 to 15 years get a €2 discount and pay only €5 for entry.
Tickets for students and seniors aged 65 years and above are priced at €6.
Infants up to the age of 2 years can enter the butterfly house for free.
---
---
Papilonia Butterfly House tickets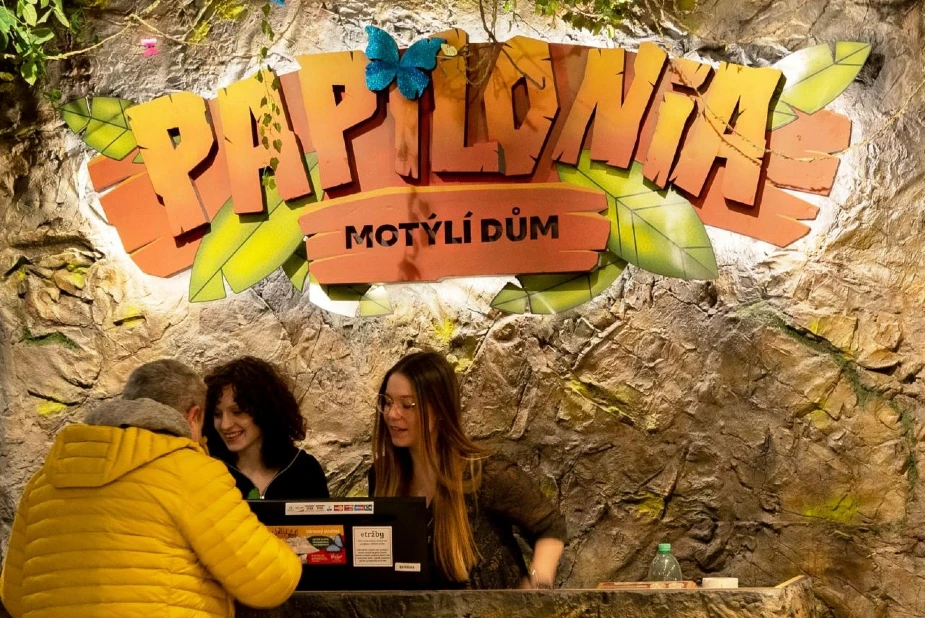 With this ticket, you can watch so many lovely butterflies in a special habitat created exclusively for these naughty creatures.
Get closer to playful butterflies from the rainforest areas of South America, Mexico, Thailand, the Philippines, Sub-Saharan Africa, and other regions
Inside the "Flight Zone," take loads of pictures without any restrictions.
Ticket price
Adult ticket (16 to 64 years): €7
Child ticket (3 to 15 years): €5
Student ticket (with Valid ID): €6
Infant ticket (up to 2 years): Free entry
Senior ticket (65+ years): €6
Butterfly House + Prague Castle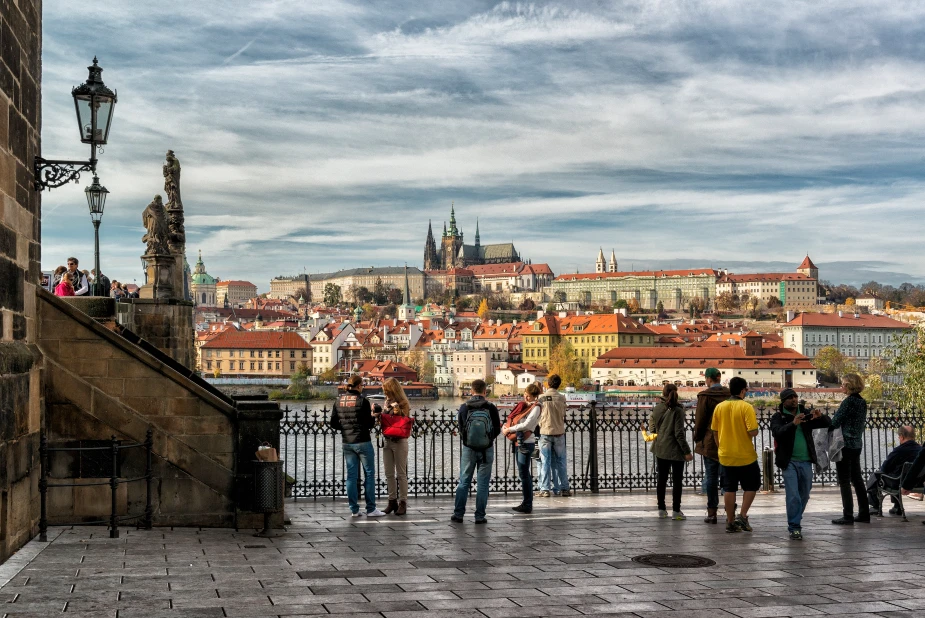 Butterfly House and Prague Castle are just nearly 15 minutes drive away from each other.
So why not visit these gems of Prague together?
Buy Butterfly House + Prague Castle combo ticket and enjoy two attractions in one day!
On the purchase of this combo ticket, you get up to a 5% discount.
Ticket Price: €24
Discover Prague and its historical monuments, museums, and galleries with a 2, 3, or 4-Day Prague Card. Explore top attractions like Prague Castle, Prague Zoo, Lobkowicz Palace, and many more!
How to reach Papilonia Butterfly House?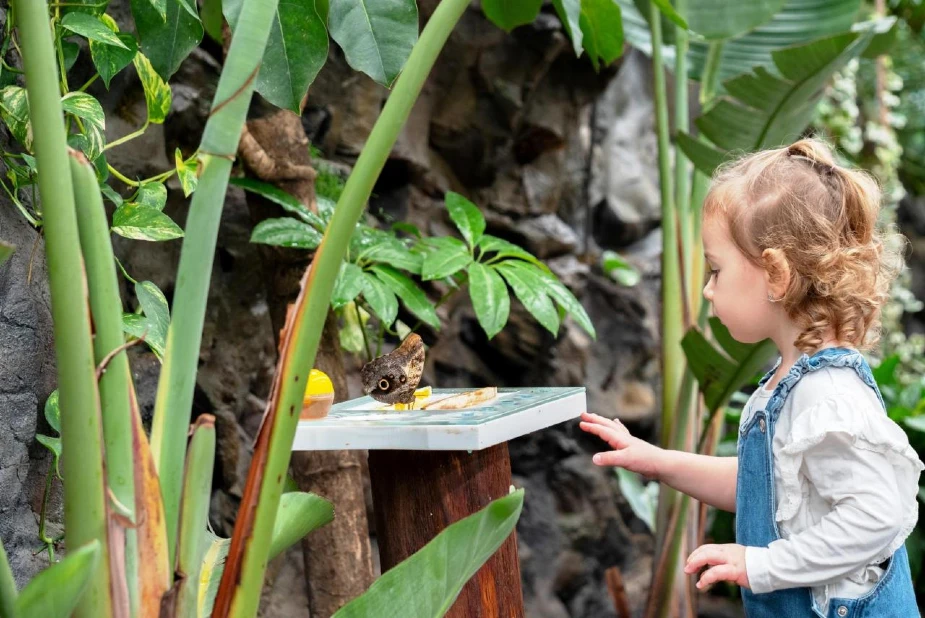 Papilonia Butterfly House is on the first floor of Hamley's toy shop.
Address: Hamleys (1. patro, Na Příkopě 854/14, Nové Město, 110 00, Czechia. Get Directions
There are different means to reach Papilonia Butterfly House – bus, tram, subway, and car.
By Bus
The nearest bus stops to Papilonia Butterfly House are Staroměstské náměstí (7 minutes walk), Praha, hl. N (13 minutes walk), and Masná (7 minutes walk).
You can take bus no. 194 to Staroměstské náměstí and Masná and Leo Express to Praha, hl. N.
By Subway
The nearest subway station to the Butterfly House in Prague is Můstek.
The station is accessible from both A (Green) and B (Yellow) lines.
By Tram
Václavské náměstí is the nearest tram stop to the attraction.
You can take tram numbers 1, 3, 5, 6, 9, 14, 23, 24, 25, 36, 91, 92, 94, 95, 96, and 98.
By Car
If you're traveling by car, turn on your google maps and get started.
Car Parking
OC Palladium parking lot is just 7 minutes walk away from Prague's Butterfly House.
---
---
Papilonia Butterfly House timings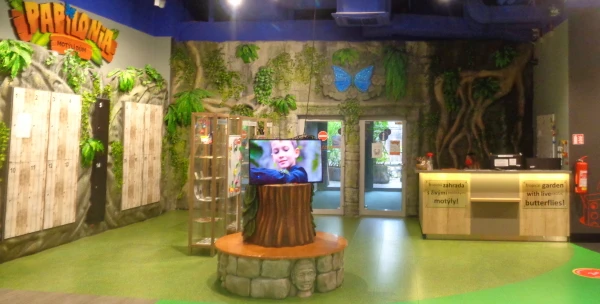 You can watch the butterflies every day of the week from 10 am to 8 pm at Prague's Butterfly House.
How long does Papilonia Butterfly House take
If you are in a hurry, you can explore Papilonia Butterfly House in about 45 minutes or less.
However, if you spend time reading the information panels and take a lot of photographs with the butterflies, you may need around an hour or more.
Best time to visit Papilonia Butterfly House
The best time to visit Papilonia Butterfly House is soon as it opens in the morning at 10 am.
In the morning, you have a higher chance of getting close to butterflies at rest.
Between late morning and late afternoon, butterflies are most busy.
Sources
# Papilonia.cz
# Franchise-papilonia.com
# Dianakv.cz

The travel specialists at TheBetterVacation.com use only high-quality sources while researching & writing their articles. We make every attempt to keep our content current, reliable and trustworthy.
Popular attractions in Prague