Beer has a long history in Czech Republic, and the Czechs are also renowned for drinking the most beer in the world.
Not surprisingly, such a beer culture has resulted in beer museums- the most popular of them is in Prague.
Prague's Beer Museum is located in the middle of the Old Town and tourists can learn about the production and history of Czech beer.
This article shares everything you should know before you book your tickets for Prague's Czech Beer Museum.
What to expect
You can treat your taste buds to a variety of beers, including special beers, in the stunning vaulted cellars of the Czech Beer Museum.
At the museum, housed in a 13th-century building, you will unearth the Golden Age of the Czech beer industry and learn about the making and refrigeration of beer.
The brewery model illustrates how malt is made and what is done with the hops.
You can also create your unique memento at the Beer Museum.
You will receive a bottle, and using specialized equipment, you can fill it with beer, create your label, and finally take it home.
Czech Beer Museum tickets
To get admission into Prague's Czech Beer Museum, you need a ticket, and we suggest you book them in advance.
This ticket gets you four Czech beer samples and you also get to bottle your own beer with your own label at the end of the visit.
Where to book tickets?
You can buy Czech Beer Museum tickets at the attraction or get them online.
However, we suggest you book your tickets online as it offers you a few benefits like:
– You get a discount on booking tickets online, which means you can save money.
– You don't waste your time standing in the long queues at the ticket counter
– You can get your preferred time slot
– Sometimes, the tickets get sold out quickly. However, if you purchase tickets online, you can avoid last-minute disappointment.
How does an online ticket work?
On the ticket booking page, select a preferred date and the number of tickets, and book the tickets immediately.
Once you make the purchase, the tickets will be emailed to you.
On the day of your visit, show your ticket on your smartphone at the gate/counter and enter the museum.
Ticket price
Adult ticket (18+ years): €17.83
Children's ticket (3 to 17 years): Free
---
---
Czech Beer Tasting Experience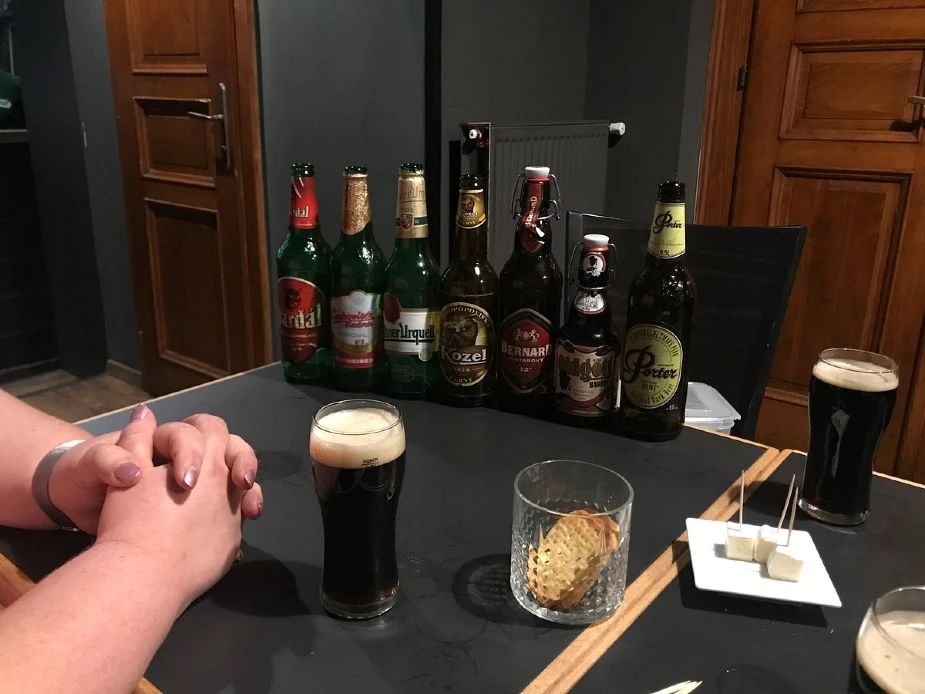 Book Czech Beer Tasting Experience tickets and learn about Czech beer while sipping chilled beer.
With Hermelin cheese and crackers, taste 7 different types of Czech beer.
Following the basic guidelines for correct and proper tasting, you can learn about beer's complexity from the Knowledgeable beer master.
The Czech Beer Tasting Experience lasts for 90 minutes.
Meeting Point
Meet your guide at the Prague Pub Crawl office, inside the passageway, 1st office on the right.
Ticket Price
Group Experience tickets: €28 per person
*Private Experience tickets: €34 per person
*Minimum of 8 participants required
Beer Bath with Unlimited Beer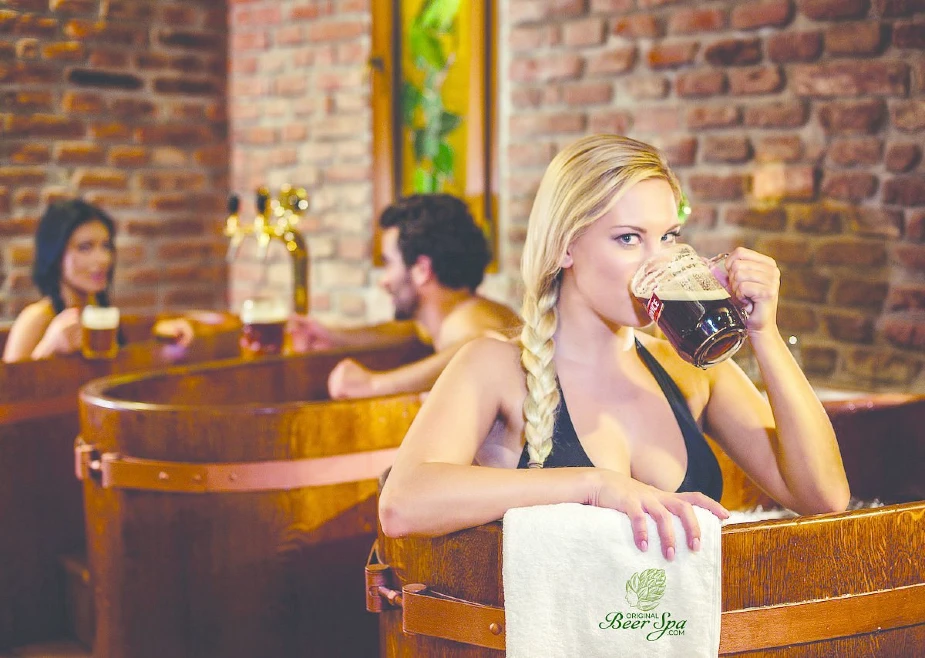 Do you know that Beer baths are a Medieval medical practice that has been shown to improve pulmonary circulation, clear the pores, rejuvenate the nervous system, and restore skin and hair?
To reap these health benefits, it is important to maintain the proper temperature, duration, and component ratio of beer.
Enjoy a personalized treatment with premium products and limitless beer in a distinctive beer spa.
Unwind in a beer bath and then relax on a warm bed.
Consider getting a massage to enhance your experience.
This whole experience lasts for 60 to 90 minutes.
Things to remember
– The spa at Bernard Beer is housed in a hotel. The reception for the beer spa is located inside.
– It is a private event, so you can bring your swimsuit if you'd like to.
– The finest results come from not showering for 12 hours after a bath. However, a shower is available for those who want to utilize it.
Discover Prague and its historical monuments, museums, and galleries with a 2, 3, or 4-Day Prague Card. Explore top attractions like Prague Castle, Prague Zoo, Lobkowicz Palace, and many more!
Ticket Price:€ 117 (per group up to 2)
---
---
How to reach Czech Beer Museum?
Address: Husova 241/7, 110 00 Staré Město, Czechia Město, 110 00, Czechia. Get Directions
There are different means to reach Czech Beer Museum – car, bus, tram, or subway
By Subway
The Staroměstská station is the nearest subway station to the beer museum, only 6 minutes walk.
By Tram
The Karlovy Lázně station is the nearest tram station to the beer house, only 6 minutes walk.
By Bus
The Staroměstská stop is the nearest bus stop to the beer museum, only 6 minutes walk.
Car Parking
If you are traveling by vehicle, there are a few parking centers near the beer museum.
Czech Beer Museum timings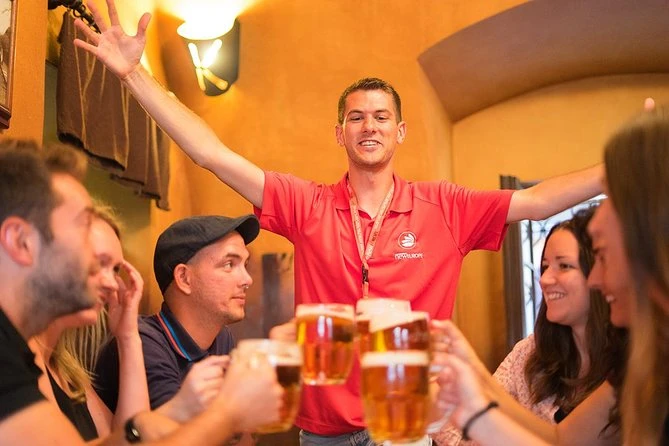 Prague's Czech Beer Museum is open every day of the week, from 11 am to 8 pm.
How long does Czech Beer Museum take?
You will learn a lot about the history of beer during the 90 minute Beer Museum tour in the capital of Czech Republic.
A tonne of information is available about how the beverage is brewed and bottled.
Best time to visit Czech Beer Museum
The best time to visit Czech Beer Museum is as soon as it opens at 11 am.
If you visit Czech Beer Museum as soon as it opens, you might have a higher chance of tasting the beer from the first lot.
The morning tours are also less crowded, and you can peacefully take the museum tour while sipping your beer.
Popular attractions in Prague
# Prague Castle
# Jewish Quarter Prague
# Terezin Concentration Camp
# Black Light Theater, Prague