At Illuminarium Las Vegas, state-of-the-art technology blends with stunning visuals, enticing scents, and captivating sounds.
Illuminarium uses 4K interactive projection, 360° audio, in-floor vibrations, and scent systems to transport you to the future of entertainment.
Whether you're looking for a family adventure, a romantic date night, or a solo exploration, create an experience that will amaze and delight your senses.
This article covers everything you must know before booking tickets to Illuminarium Las Vegas.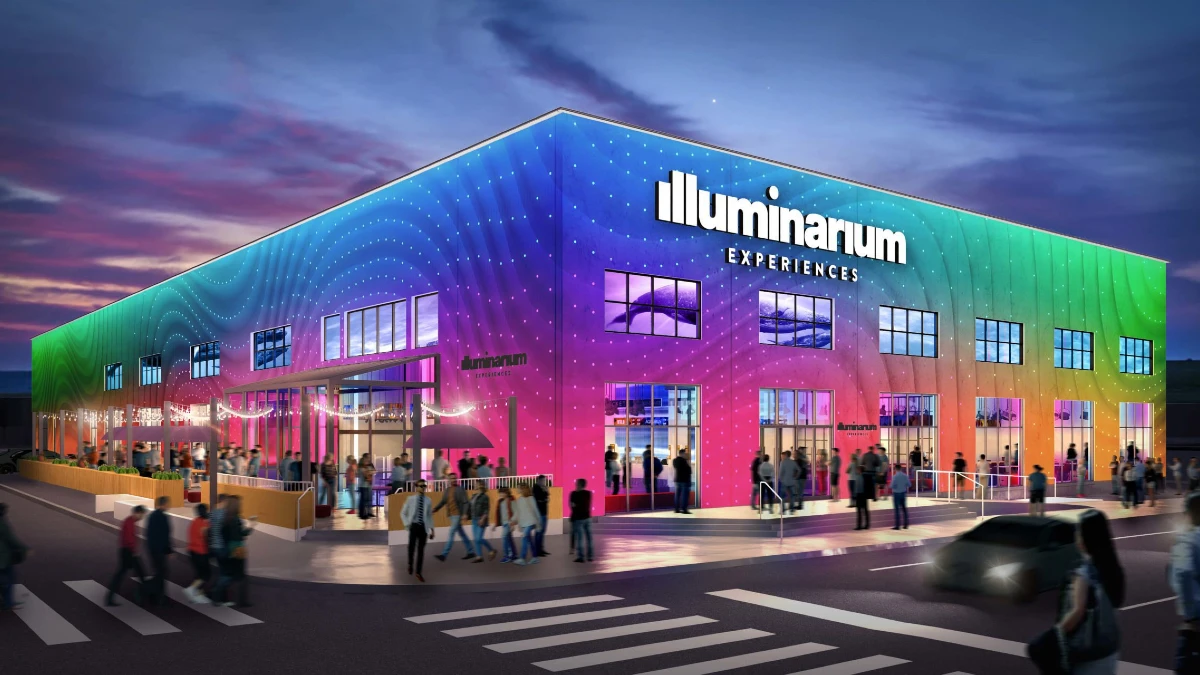 What to expect
Step into Illuminarium's 30,000 square feet (2787 square meter) immersive entertainment world in Las Vegas and be transported to other worlds through educational, immersive digital spectacles that were once only imagined.
Experience a mesmerizing world with Illuminarium, where incredible projections engulf the walls, floors, and ceiling, activating your senses and putting you at the center of the action.
Let cutting-edge technology, such as 4K laser projection, vibrating floors, scent infusion systems, and immersive 360-degree audio create an indulging experience.
At Illuminarium, visitors indulge in an extensive range of experiences, from cultural moments and space exploration to amazing natural habitats, without the bulky equipment and headgear of a normal VR experience.
---
---
Where to book tickets
Tickets for the Las Vegas Illuminarium can be purchased either at the attraction or online in advance.
Online ticket prices tend to be cheaper than tickets at the venue.
When you buy online, you can avoid the long queues at the attraction's ticket counters.
Because some attractions sell a limited number of tickets, booking early helps avoid last-minute disappointment.
How do online tickets work
To book your visit to the Illuminarium Las Vegas, head to the booking page and choose your desired date and the number of tickets.
Once you've made your purchase, your tickets will be sent to your email.
On the day of your visit, simply present your ticket at the gate and walk in.
Ticket price
Las Vegas: Illuminarium Immersive Experience tickets are available for adults at US$35.
Children between three to 12 years can get the ticket for US$30 while seniors can get the tickets for US$33.
Infants up to two years old can enter for free.
Illuminarium Las Vegas After Dark tickets for visitors above 21 years of age can be purchased on select days for US$35. Visitors below 21 are not allowed entry.
Las Vegas: Illuminarium Immersive Experience tickets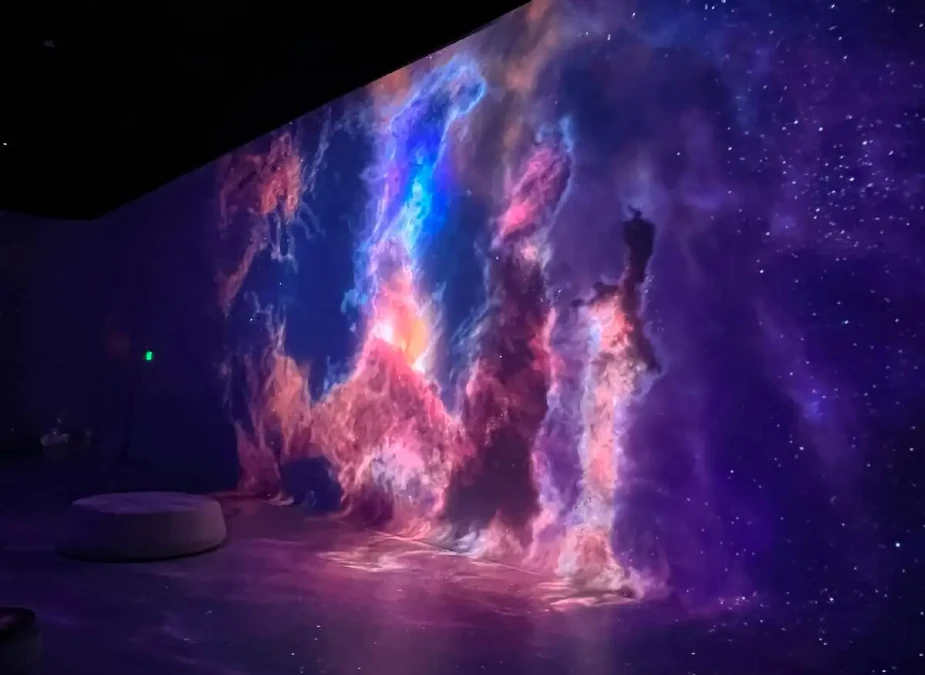 Come and experience an adventure like no other at the Illuminarium Las Vegas as you immerse yourself in the wonder of two unique experiences: SPACE and WILD.
High-resolution laser projections and precise audio beams, along with in-floor haptics and scents, are sure to give visitors a sensory overload.
Embark on an extraordinary journey across the galaxy if you choose the SPACE experience and be transported beyond your imagination.
From a technicolor nebula to the moon's surface, marvel at Saturn's rings and navigate through an asteroid belt as your senses go into overdrive.
Choose to go on a WILD Safari Experience to Africa in an instant and witness the world's most exotic animals in their natural habitats.
Feel the ground shake with an elephant's stomp, hear the low-end frequency of a lion's roar, and see the water ripple beneath your feet.
Don't forget to stop by the on-site retail shop and indoor and outdoor café to complement your visit.
Visit Illuminarium Las Vegas and let your senses take flight and your imagination soar through boundaries.
Ticket Prices
Adult Ticket (13 to 64 years): US$35
Youth Ticket (3 to 12 years): US$30
Senior Ticket (65+ years): US$33
Infant Ticket (up to 2 years): Free
Illuminarium Las Vegas After Dark tickets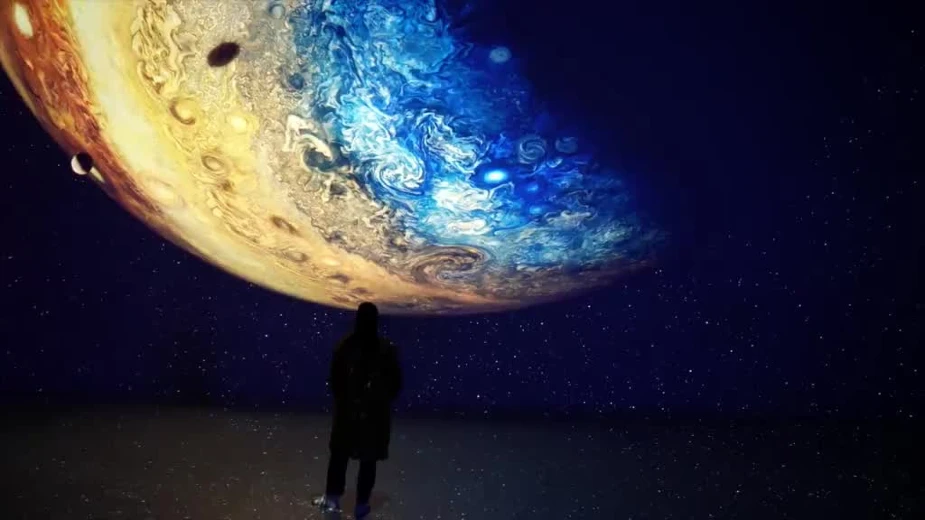 Book the After Dark tickets and experience the daytime attraction change into an exclusive adult-only getaway complete with a fully stocked bar.
Travel the world without leaving the room with a rotating selection of international scenery, taking you on an adventure.
Have an out-of-this-world time as you venture into space for an unforgettable night out, complete with a cinematic experience that takes you and your date or friends on a journey through the galaxy.
Explore the depths of space and witness the breathtaking rings of Saturn or the buzzing nightlife on the moon while you enjoy a drink with your loved ones amidst the stars.
Ticket Price: US$35
Discover the best of Las Vegas with the all-inclusive pass, allowing you to save on over 35 attractions and experiences. Enjoy world-class exhibitions, top-selling shows, scenic open-top bus rides, or even a Grand Canyon tour.
---
---
How to reach Illuminarium Las Vegas
The Illuminarium Las Vegas is located in the AREA15 Campus on W Desert Inn Rd in Las Vegas.
Address: 3246 W Desert Inn Rd, Las Vegas, NV 89102, USA. Get Directions
You can reach Illuminarium Las Vegas by public transport or car.
By Bus
You can board the 104 bus to get to a bus stop near the Las Vegas Illuminarium.
Get down at NB Valley View after Desert Inn stop nearby.
By Monorail
Boingo Station at Las Vegas Convention Center is closest to the Illuminarium Las Vegas.
You can reach the station by boarding the Las Vegas Monorail.
By Car
If you want to drive to the attraction, turn on google maps and get started!
Free Parking is available at the AREA15 complex.
Timings
The Illuminarium in Las vegas is operational from 11 am to 11 pm from Mondays to Thursdays.
On Saturdays and Sundays, the operational hours change to 11 am to 8 pm.
The After Dark experience is available from 8 pm to 12 am, Friday to Sunday.
Entry to the daytime show closes at 7 pm, whereas the last After Dark Admission is at 11 pm.
Best time to visit
If you want to have the place to yourself as much as possible, planning your visit on a weekday morning is best.
The earlier you arrive at Illuminarium, the less crowded your experience will be.
Weekends tend to be more crowded at the attraction.
How long does the tour take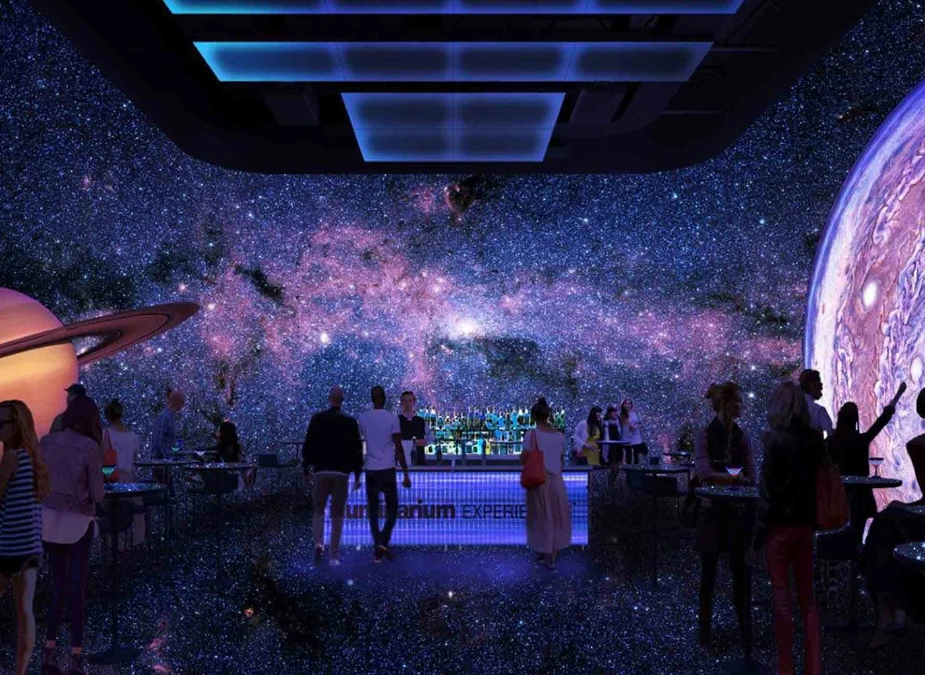 On average, the Illuminarium experience takes about 45 to 60 minutes.
Make sure to allocate enough time to visit the Lumin Café & Kitchen and the Illuminarium Shop.
Illuminarium Las Vegas reviews
Here are some reviews for the Illuminarium in Las vegas to make your trip easier.
Stunning!
We went to the SPACE experience. It was stunning. Including facts about space, it immersed us in the feel of the universe. Even the floor was interesting-using sensors to allow you to interact with the experience. For example, you could crush the asteroids flying by when you stepped on them. Overall fun and relaxing experience!
You won't want to get out
I am a space lover. I love astronomy, rockets and any related museum. I have been to planetariums, Cape Cañaveral, to Huntsville NASA center and to many science museums including the Smithsonian. If you are in Las Vegas this new and immersive way of exposing yourself to space you should not miss. Impressive images, freedom to move around and even to stay for as long as you wish. This is a must do for space aficionados
Space is amazing
We were there on Space day. Best immersive experience I have done. I'm sure the other shows they have are just as good. I did the Van Gogh exhibit and this just blew that out of the water. Great for all ages. The staff really go above and beyond to make your day amazing.worth the price. Free parking.
---
---
FAQs about Illuminarium Las Vegas
Here are some questions visitors usually ask before visiting Illuminarium Las Vegas.
What will I experience at Illuminarium Las Vegas?
Illuminarium provides a unique and immersive sensory experience that takes you on a journey through breathtaking natural wonders and enriching cultural experiences.
Do visitors need to wear headphones or goggles at Illuminarium Las Vegas?
You don't need any wearable hardware to enjoy Illuminarium, with cutting-edge technology providing full immersion in the experience.
Is Illuminarium Las Vegas disabled-friendly?
Illuminarium is accessible to individuals who use wheelchairs and complies with the Americans with Disabilities Act.
Are pets allowed inside the Las Vegas Illuminarium?
Pets apart from service animals, police, or other certified assistance animals are not allowed.
Is photography allowed at the Illuminarium in Las Vegas?
Photography and videography are encouraged at Illuminarium. 

However, professional photography is not allowed. 
Is outside food allowed inside the Las Vegas Illuminarium?
No food or beverages from outside are allowed inside Illuminarium.
Where can I shop for souvenirs when visiting the Las Vegas Illuminarium?
The Illuminarium Shop offers an extensive collection of items to commemorate your visit.
Where can I park when visiting Illuminarium Las Vegas?
You can park for free at the AREA15 complex.