Explore and celebrate human sexuality at Erotic Heritage Museum.
It aims to educate and inspire visitors by showcasing various aspects of erotic art, culture, and history.
Located in Las Vegas, Nevada, the museum opened its doors in 2008 and has since become a popular destination for adults interested in the diverse expressions of human sexuality.
This article shares everything you need to know before booking Erotic Heritage Museum tickets.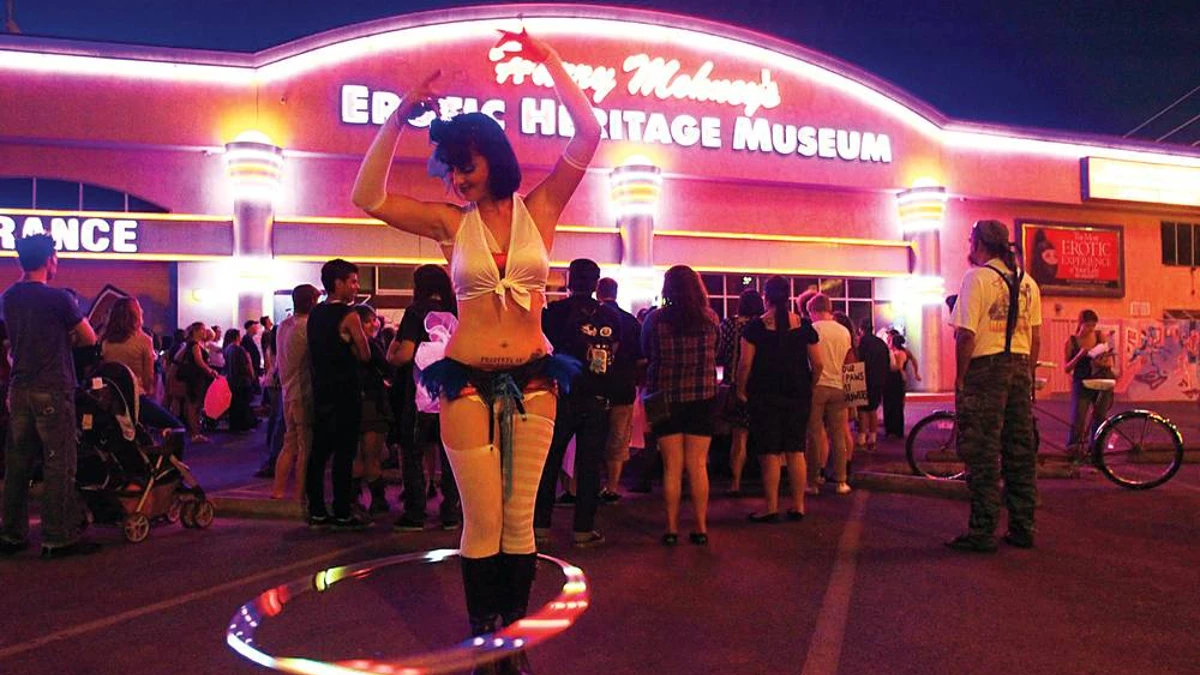 What to expect at Erotic Heritage Museum
The museum houses a wide range of exhibits, including paintings, sculptures, photographs, artifacts, and interactive installations.
It covers topics such as sexual diversity, the sexual revolution, gender roles, LGBTQ+ history, BDSM, fetishism, erotica in different cultures, and the impact of technology on sexuality.
The exhibits aim to promote a sex-positive and inclusive atmosphere, encouraging visitors to engage in open-minded discussions and challenge societal norms surrounding sexuality.
In addition to its permanent collection, the Erotic Heritage Museum also hosts temporary exhibits, special events, and educational programs.
These events may include lectures, workshops, panel discussions, performances, and film screenings, all focusing on exploring and understanding human sexuality in various forms.
It's important to note that the Erotic Heritage Museum's content is intended for adult audiences only, typically restricted to those who are 18 years of age or older.
The museum recognizes the importance of consent and respects the privacy and boundaries of its visitors.
---
---
Where to book tickets
Tickets for the Erotic Heritage Museum can be purchased at the attraction or online in advance.
Online ticket prices tend to be cheaper than tickets at the venue.
When you buy online, you can avoid the long queues at the attraction's ticket counters.
Because some attractions sell a limited number of tickets, booking early helps avoid last-minute disappointment.
How do online tickets work
Go to the Erotic Heritage Museum booking page, and select your preferred date and number of tickets.
You will receive the ticket confirmation in your email after the booking.
Ticket printouts are not required.
You will get entry into the museum by scanning your smartphone ticket at the entrance.
Cost of Erotic Heritage Museum tickets
The tickets for erotic Heritage Museum costs US$55 for all visitors over the age of 18 years.
Children below the age of 18 are not permitted in the museum.
Erotic Heritage Museum tickets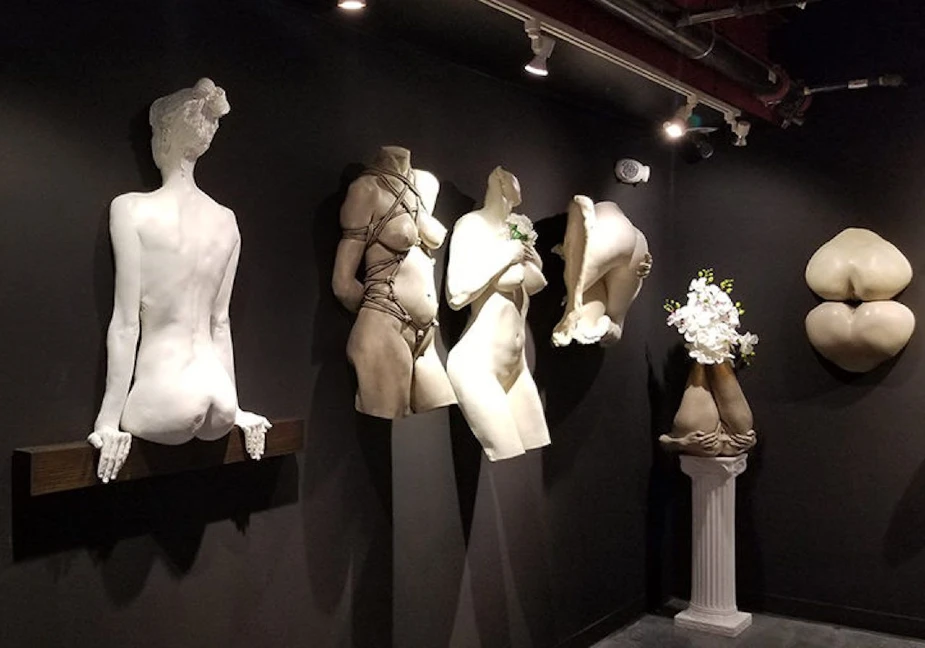 Discover the enticing Erotic Heritage Museum in Las Vegas.
With intriguing exhibits like "Sex in Space" and "The Evolution of Human Sexuality," it explores the taboo.
Marvel at Hieronymus Bosch's "The Garden of Earthly Delights" brought to life.
No need to blush here – this museum showcases provocative exhibits on this favorite subject.
Uncover the evolution of sexuality, contemplate zero-gravity intimacy, and explore erotic art.
You can participate in activities and win prizes too!
Ticket Price: US$55
Discover Las Vegas like never before with the Las Vegas All-Inclusive Pass! Enjoy access to 35+ top attractions for two, three, four, or five consecutive days, saving on ticket prices. Choose from iconic options like the High Roller, Hoover Dam Tour, and Madame Tussauds. With 3, 4, or 5-day passes, pick one premium attraction like a Grand Canyon Tour or Cirque du Soleil show. Plan your adventure with a digital guide and maximize your time in Las Vegas!
---
---
How to reach Erotic Heritage Museum
Erotic Heritage Museum is situated in the heart of Las Vegas, near the famous Las Vegas Strip.
Address: 3275 S Sammy Davis Jr Dr, Las Vegas, NV 89109, United States. Get Directions
You can either drive to the location or use public transport!
By Bus
If you plan to take the bus, get on the 203 bus and get off at EB Spring Mtn after Valley View.
From there, it is a 5-minute walk to the museum.
By Car
If you are traveling by car, turn on Google Maps and get started.
For information regarding the nearest parking garages, click here.
Timings
The Erotic Heritage Museum in Las Vegas welcomes visitors throughout the week.
From Monday to Wednesday, the museum is open from 11 am to 7 pm, allowing ample time for exploration.
On Thursdays, Fridays, Saturdays, and Sundays, the museum extends its hours until 10 pm, providing an opportunity for evening visits.
How long does the tour take
Allow at least 1 to 2 hours for an enriching and enlightening experience at the Erotic Heritage Museum.
It's important to note that the duration of your tour may vary based on your personal interest and the level of engagement with the exhibits.
Plan your visit accordingly, ensuring you have enough time to appreciate the collection and fully engage with the interactive elements.
Best time to visit
The best time to visit Erotic Heritage Museum is on weekday mornings for a quieter and more intimate experience.
Monday to Wednesday are generally less crowded, allowing you to explore the exhibits at your own pace.
For a livelier atmosphere, weekends are ideal.
FAQs about Erotic Heritage Museum
Here are some frequently asked questions by visitors about Erotic Heritage Museum in Las Vegas.
Is the museum appropriate for all ages?
No, the Erotic Heritage Museum is intended for adult audiences only. Visitors must be 18 years or older to enter.
What can I expect to see at the museum?
The museum features a diverse collection of exhibits on various topics related to sexuality, including erotic art, historical artifacts, and interactive installations. 
How long does a typical visit to the museum take?
A visit to the Erotic Heritage Museum typically takes 1 to 2 hours, depending on your level of interest and engagement with the exhibits.
Are there any restrictions on photography or recording inside the Erotic Heritage Museum Las Vegas?
Photography and recording are not allowed inside the museum. This policy is in place to respect the privacy of other visitors and protect the artwork and exhibits.
Is there a dress code for visiting the museum?
The Erotic Heritage Museum Las Vegas has no specific dress code, but visitors are expected to dress appropriately and respectfully.
Can I purchase tickets in advance?
You can purchase tickets in advance or at the Erotic Heritage Museum Las Vegas's entrance.
Is the Erotic Heritage Museum Las Vegas wheelchair accessible?
The Erotic Heritage Museum is wheelchair accessible, ensuring all visitors enjoy the exhibits comfortably.
Are there additional events or programs at the Erotic Heritage Museum Las Vegas?
Yes, the museum often hosts special events, educational programs, lectures, and performances related to human sexuality. 

Check the museum's website or inquire directly for information about upcoming events.