Looking to do something big and daring on your trip to Las Vegas? Then firearms shooting is something you must try your hands on!
Experience the exhilarating shooting experience and master techniques from trainers.
In this article, we'll share everything you should know before booking tickets for the Firearms Shooting Las Vegas, from what one can expect to ticket prices, timings, and much more!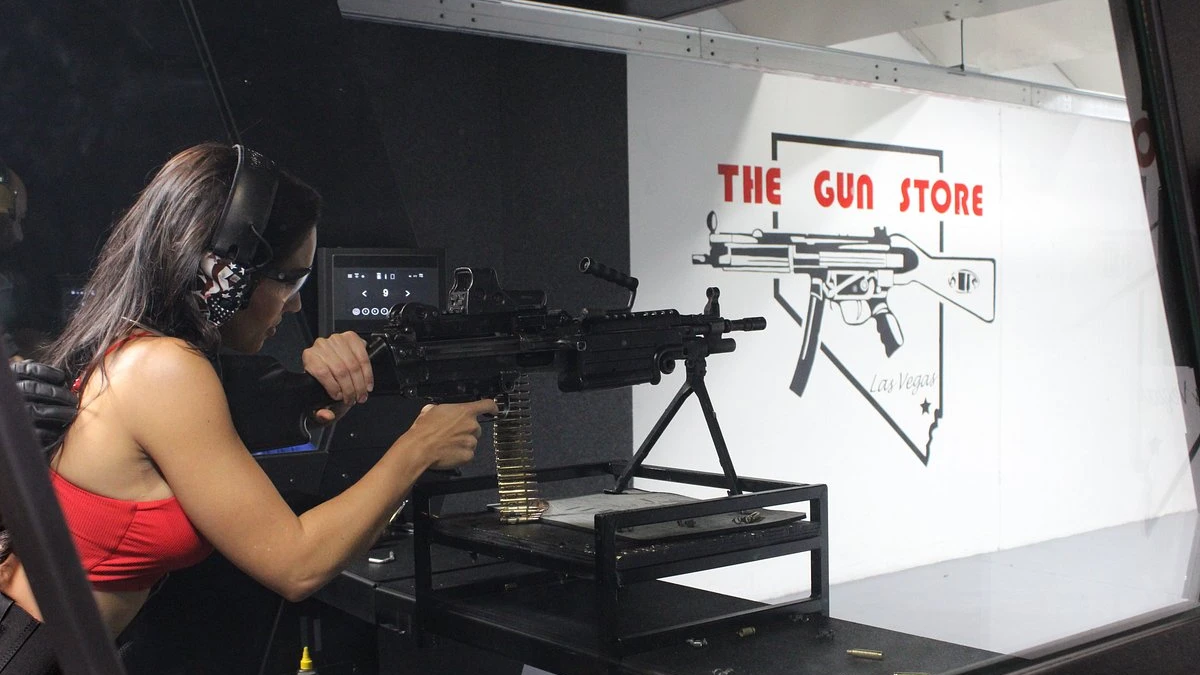 What to expect
The Firearms Shooting in Las Vegas transforms guests into warriors and combats on 200 yards battlefield, which, unlike other battlefields, is super fun and uncompetitive.
Before shooting, you'll be trained by experienced professional shooters who will brief you about the activity, precautionary measures, and other important aspects.
You learn to hold guns and hone the target during the training session.
The best part is that participants have the upper hand in planning their entire activity by selecting weapons from a wide arsenal, including fully automatic machine guns and special weapons.
You will receive the best safety gear for protecting your eyes and ears.
All the worst and best shots will be recorded, and you can keep the photos and videos for a lifetime.
---
---
Where to book tickets
Tickets for Firearms Shooting in Las Vegas are available online or at the venue.
Online ticket prices tend to be cheaper than tickets at the venue.
When you buy online, you can avoid the long queues at the attraction's ticket counters.
Because some attractions sell a limited number of tickets, booking early helps avoid last-minute disappointment.
When you book early, you also get your preferred time slot.
How do online tickets work?
Go to the Firearms Shooting in Las Vegas booking page, select the number of tickets, time slot, package, and date, and click the Book Now button!
Upon payment, the tickets will be emailed to you.
On the day of your firearms shoot, show your ticket to the activity provider to get admission into the range.
Ticket price
The cost of tickets for the Las Vegas Firearms Shooting depends on the ticket you purchase.
The ticket for Outdoor Shooting Experience at Adrenaline Mountain Las Vegas starts from US$145 for a three-gun package.
The machine gun experience costs US$159 for Tactical Force Package and US$135 for GI Joe Shooting Package.
The 4 Gun Vegas Desert Shooting Adventure + Lunch is priced at US$199.
Firearms Shooting in Las Vegas tickets
Experience firearm shooting in Las Vegas by booking tickets from a range of excellent options!
There are so many weapons to try, from shooting snipers and AK-47s to machine guns.
Outdoor Shooting Experience at Adrenaline Mountain Las Vegas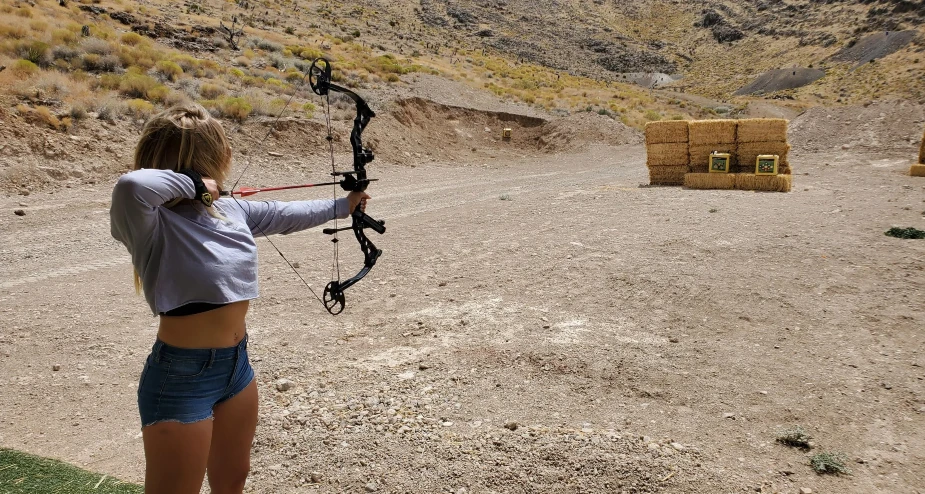 Get the best shooting experience in Las Vegas by booking this ticket.
Choose from a range of three to 21 gun packages and select from 70 available guns based on your comfort and the kind of experience you want to have.
Shooting steel targets spanning 200 yards outdoors will make you feel like a warrior!
To ensure the comfort of participants, the firing lines are kept air-conditioned and heated based on the weather conditions.
You get a pickup facility from many Las Vegas Strip hotels.
Ticket Prices
21 Gun Package: US$777
18 Gun Package: US$666
15 Gun Package: US$567
12 Gun Package: US$468
9 Gun Package: US$369
6 Gun Package: US$250
3 Gun Package: US$145
Machine Gun Experience in Las Vegas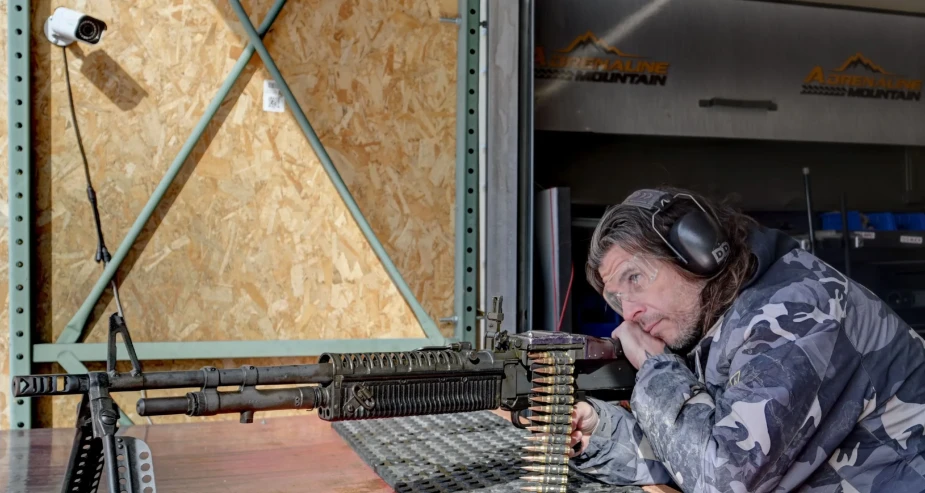 Shoot ultimate machine guns like Uzi, AK-47, and many more, and pick a package that suits you the best.
You can select from two options:
1. Tactical Force Package includes Glock 17 (20 rounds), full auto MP5 (25 rounds), M4 full auto assault rifle (25 rounds), and 12GA shotgun (5 rounds).
2. GI Joe Experience includes Glock 17 (20 rounds), full auto Uzi (25 rounds), and AK-47 (25 rounds).
Both experiences include ear and eye protection gear.
Ticket Prices
Tactical Force Package: US$159
GI Joe Shooting Package: US$135
4 Gun Vegas Desert Shooting Adventure with Lunch from Las Vegas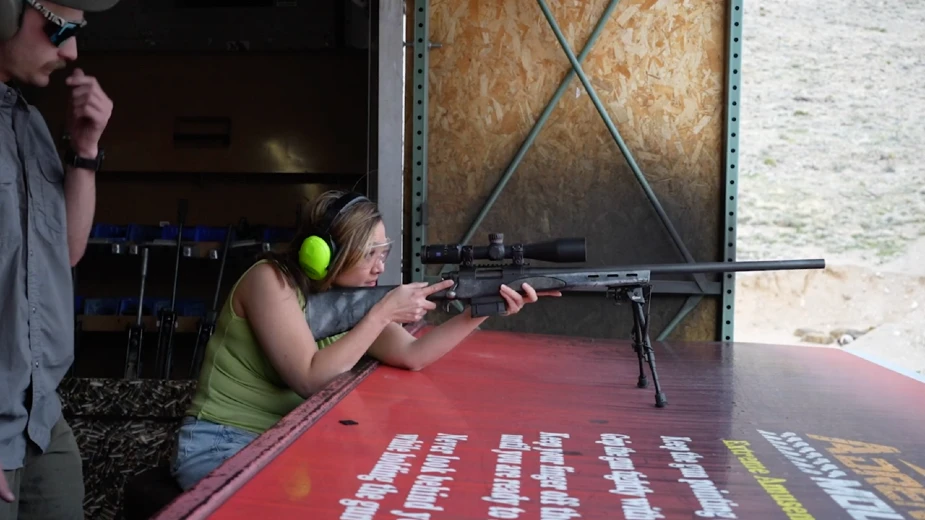 Head out to the Desert Mountain Range, pick four guns from a range of guns, and start shooting.
Get photos and videos shot by professional photographers.
After shooting, enjoy a fantastic lunch!
Remember, a hotel pickup facility from Strip and Downtown is included in the ticket.
Ticket Cost: US$199
Outdoor Shooting With Gun Instructor In Las Vegas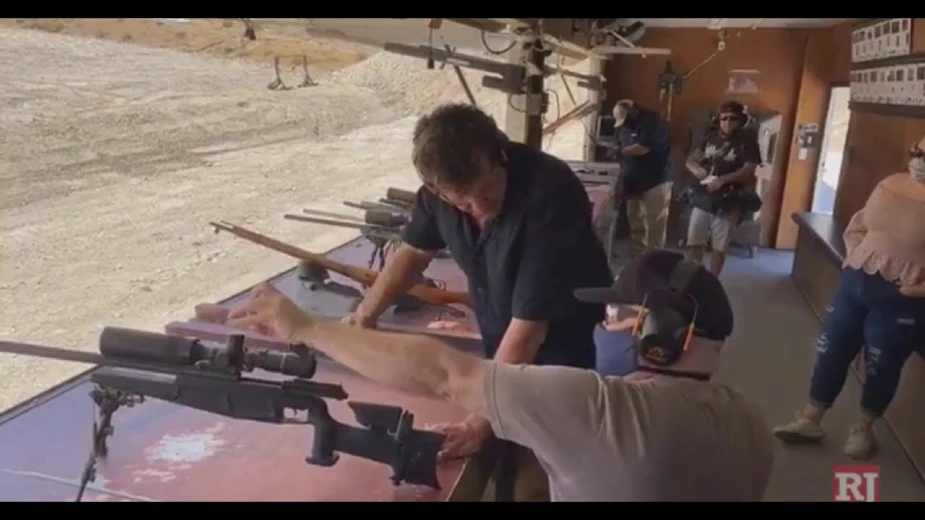 Enjoy an ultimate shooting experience in a private outdoor shooting range with a trained firearms instructor.
Get a chance to try four different weaponry, ranging from a 9 mm handgun to an AR-15, in a small group of no more than eight people.
Get a transportation facility and arrive at the location in private vehicles.
Ticket Cost: US$189
Off-Road and Shoot Combo Package in Las Vegas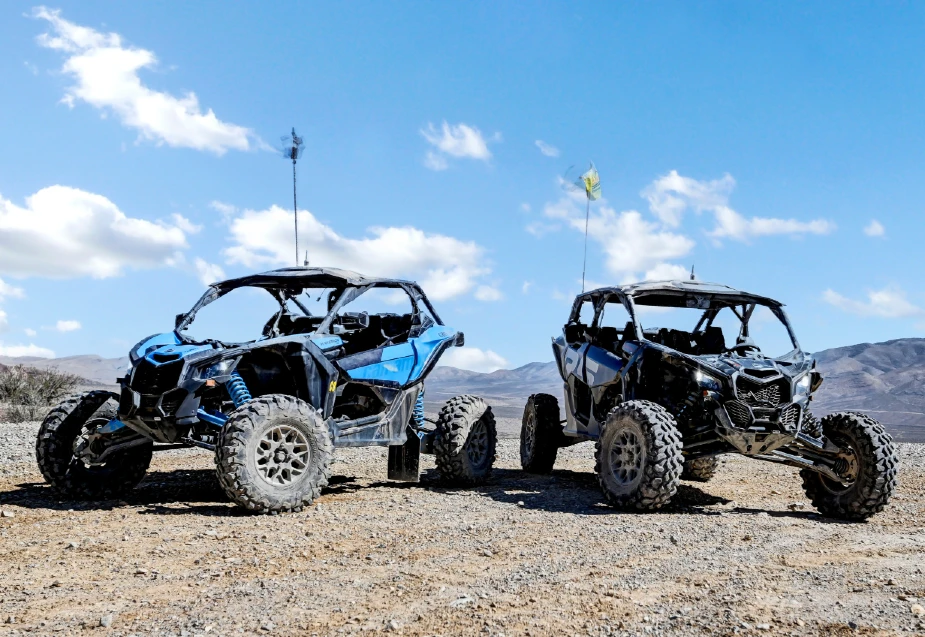 Time to discover Las Vegas Adrenaline Mountain, a hub for various sports and fun activities like axe throwing, archery, heavy equipment operation, and even monster truck driving.
Explore the historic Yellow Pine Mine district on an ATV, and shoot three guns from a range of 80.
This ticket offers a pickup and drop facility also.
Ticket Cost: US$360
Sniper Experience Outdoor Shooting at Adrenaline Mountain Las Vegas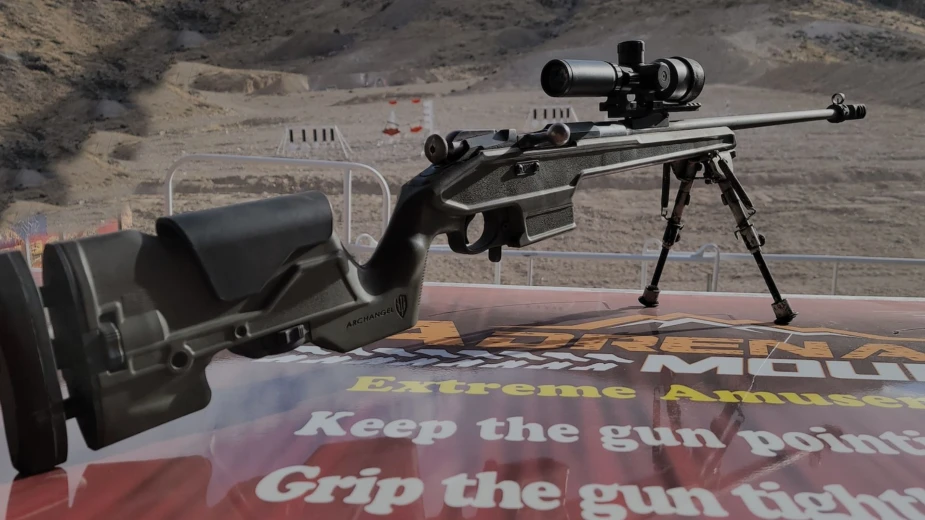 Time to level up the shooting game with this outdoor sniper shooting ticket.
Fire up to five different guns at distances of up to 500 yards (457 meters), with both long-range explosive targets available.
Take advantage of the hotel pickup and drop facility included in your ticket and refine your shooting skills in Adrenaline Mountain.
Ticket Cost: US$315
Save time and money! The Go City all-inclusive pass will help you save on 35+ attractions and experiences in Las Vegas. Visit world-class exhibitions, watch top-selling shows, ride an open-top bus, or enjoy a Grand Canyon tour.
---
---
How to reach
The firearms shooting in Las Vegas takes place in secluded regions, and each experience, as discussed above, is hosted in different locations.
A few take place in the Adrenaline Mountains, while others are in the Desert Mountain range.
International tourists can use the hotel pickup and drop-off facility to eliminate the hassles of navigating the exact location. In contrast, other tourists can request pickup by selecting a meeting point while booking tickets.
However, you are most welcome to drive by yourself to the location.
Timings
The Las Vegas Firearms Shooting timings vary based on your selected shooting activity.
Usually, the shooting sessions start at 9 am and go till 4 pm, and participants can select the time slot.
Best time to go
You can experience firearms shooting in Las Vegas any time of the year.
Even harsh weather cannot obstruct your activity because you'll be shooting from an indoor range whose temperature is maintained (air-conditioned or heated) as per the climate.
Also, it is always advised to reach the meeting or pickup point at least 15 to 20 minutes before the driver arrives.
How long does the tour take
The firearms shooting in Las Vegas may take four to five hours.
This includes the to-and-fro journey from the meeting or pickup point to the location and the shooting activity.
FAQs
Here are some questions visitors usually ask before coming for a Firearms Shooting in Las Vegas.
What to wear for Firearms Shooting in Las Vegas?
During shooting, the hot brass casings are ejected from the gun, which may fall into your clothes or feet. So wear close-toed shoes, long-sleeve tops, full pants or trousers.
What is the minimum age for participating in Firearms Shooting in Las Vegas?
Only guests aged 18 years and above can participate in firmans shooting.
Can I bring my own firearms to experience Firearms Shooting in Las Vegas?
No! Participants can use only the firearms or weapons provided by the activity provider.
What if my hotel is not listed for Firearms Shootings in Las Vegas?
Hotel pickup facility is offered from the hotels listed in the "Tour Details" section at checkout. If your hotel finds no mention in the list, pick the nearest hotel to your location. 
How do I find the Outdoor Shooting Experience range in Las Vegas if I drive myself?
If you plan to drive yourself, contact the local operator directly at the phone number mentioned on the ticket.
Are there restrooms available at the Firearms Shooting range in Las Vegas?
Yes! There are restrooms available at the range. 
Can I take pictures during the Firearms Shooting range in Las Vegas?
Yes, participants are encouraged to take pictures and videos of their experience!
Sources
# battlefieldvegas.com
# Visitacity.com
# Tripadvisor.com

The travel specialists at TheBetterVacation.com use only high-quality sources while researching & writing their articles. We make every attempt to keep our content current, reliable and trustworthy.