For somebody living in Chicago, a weekend break outside of the city occasionally is a good idea. It is especially good if you take your family and kids along. After all, there is no better stress buster than a weekend getaway with family. Especially when you don't have to go far to recharge your life – a good weekend break from Chicago is very near. Within drives of just an hour or three from the big city you can have a well-planned or a last-minute road trip.201
You can choose any destination from our list of the best family weekend getaways from Chicago. That',s the best way to have fun with your family. Relax on the beach, go on a hike, a bike ride perhaps or do some shopping. Some of these destinations are romantic getaways and some adventure destinations. So be wise in selecting. But do get out of the house and get on with your road trip.
Do note that these getaways are also good for romantic couples and elders. Elders may not prefer road trips as much as the younger ones in the family. So you may want to keep the distance short if they are also part of the gang. But, if you want to explore other cities do check out at our list of the cheapest holiday destinations in United States. Official website of the city of Chicago.
Best family weekend getaways from Chicago


Weekend Getaway # 1: Wisconsin Dells, Wisconsin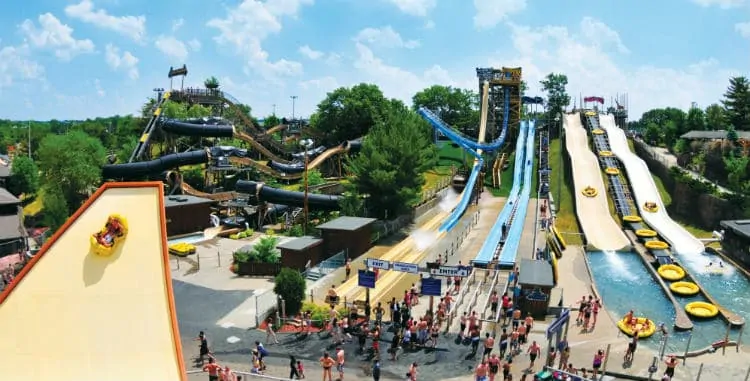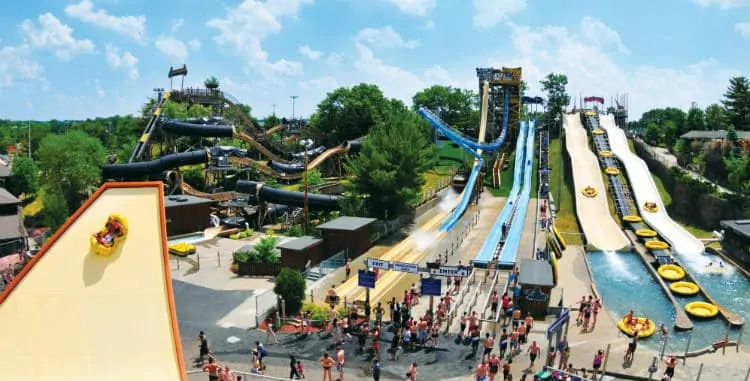 It is not without reason that Wisconsin Dells is known as the Waterpark capital of the World – they are everywhere, which your family is sure to love on their weekend break. They will have the best time of their lives. Some of the most popular water parks around are – Mt. Olympus, Noah's Ark Water Park, Kalahari Waterparks and Wild West Waterpark. According to us, the best is Mt. Olympus. If you want something beyond water parks, there are other family and kid attractions too. Timber Falls Adventure Golf, Timbavati Wildlife Park, Ghost Outpost and Extreme World are some. These are only some of the best places nearby. If you are planning to spend more days, there are many more activities for the kids and rest of the family. Also, if you want to surprise your kids, try the Buffalo Phil's for lunch or dinner. They actually deliver the food on a train. Here is the list of the ten best water parks in the Wisconsin Dells region.
Distance from Chicago: This road trip will last 3 hours and 30 minutes.
Weekend Getaway # 2: Saugatuck, Michigan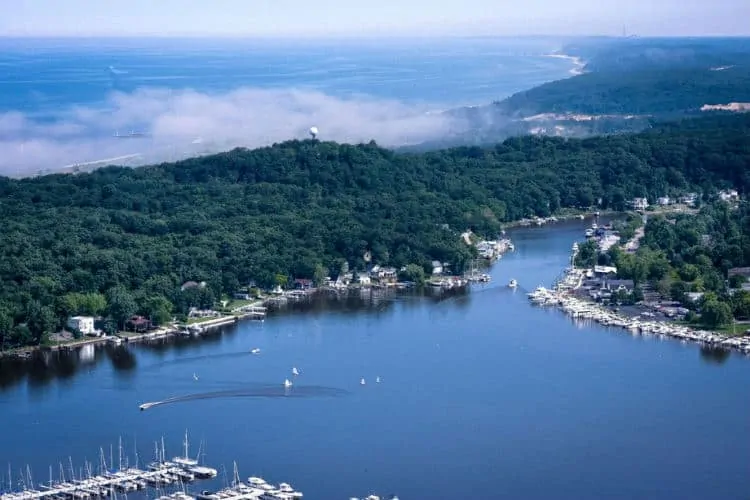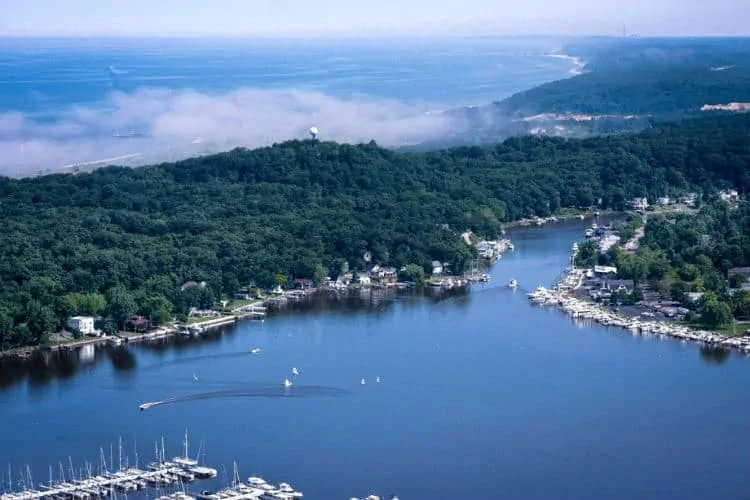 Saugatuck is a small, little resort town. Every family will remember this for years after their weekend getaway. The first and best thing to do with family here is to take the chain ferry across the town to Oval Beach. Oval Beach is a lot of sand and sand dunes, a lot of swimming and a lot of sand castle building. All these leave the best of memories for the family. This town is also very walking friendly. So we recommend a nice evening walk where you can stop to get into art galleries or do a bit of shopping. If your weekend getaway is being planned during summer don't miss the best activity. Fruit picking is the most amazing activity here. There are many places such as Crane's U Pick Orchards etc where you can take your kids for a session of fruit picking. More about Saugatuck
Distance from Chicago: This roadtrip will last 2 hours
Weekend Getaway # 3: Lake Geneva, Wisconsin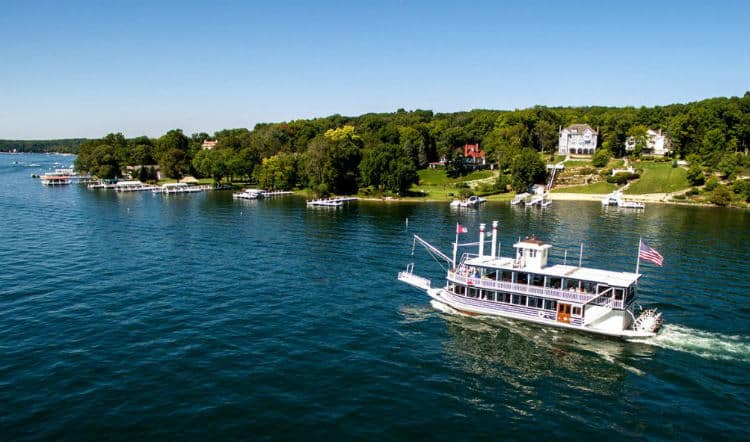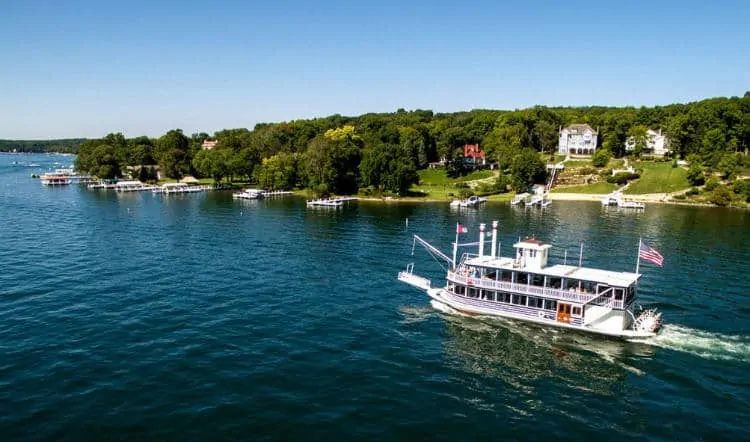 If you are planning a weekend getaway with family to the Lake Geneva area you have two choices. Stay at the sprawling resort called Grand Geneva or stay outside. Either way, Lake Geneva can keep you and your family occupied during the whole weekend getaway. If your kids like animals, Dan Patch stables is a must visit. They can go on pony rides and pet the animals in the free petting zoo. To involve rest of the family you can play the miniature Golf at Paradise Golf Park. There is of course, America's Action Territory Fun Park too. Here, your kids can freak out on bumper boats and cars. If you want to stay at one place and enjoy your weekend with family, we recommend Grand Geneva resort. The best thing there is the Moose Mountain Falls, a 50000 square-foot water park. Lake Geneva is within two hours of driving distance from Chicago. So, many families use it as a last minute weekend getaway. More about Lake Geneva.
Distance from Chicago: This road trip will last 1 hour and 45 minutes.
Weekend Getaway # 4: Ottawa, Illinois
A weekend getaway from Chicago to Ottawa with family is special in its own way. It is beautiful and inspiring, with its own set of outdoors and indoor activities for adults as well as kids. If you love hiking you should try out the Starved Rock State Park or the Buffalo Rock State Park. For those who only want to laze around during the weekend break, there is the Picnic Groove. This is the perfect place to chill out doing nothing. For a biking session with the whole family no place is better than I & M canal trail – and you can rent bikes too. If you want to take your family into the water, there is a private beach too. From here you can rent boats and kayaks and canoes. This makes for an excellent last minute weekend getaway. More about Ottawa.
Distance from Chicago: This roadtrip will last 1 hour and 40 minutes
Recommended Reading: Best family holiday destinations in the World.
Weekend Getaway # 5: Indianapolis, Indiana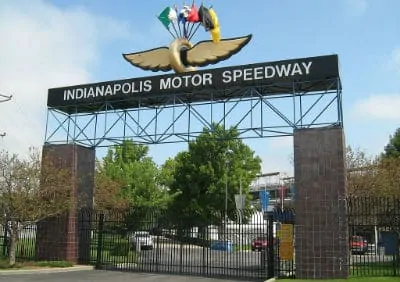 Indianapolis is a great weekend destination for both family and kids. There is enough to keep all members of the family happy on this break. There are the Planetarium and Dinosphere, which your kids will freak out on, not to mention the adults. If you want a quite time, the best thing to do is walking or biking with the family on the Monon Trail. Also, check out the Conner's Prairie for we are sure your whole family will love it. When it is time for shopping there is always the Broad Ripple neighborhood you can go to. More about Indianapolis
Distance from Chicago: This road trip will last 4 hours.
We also decided to present some good family weekend experiences in this list. These aren't city destinations as such. This are short breaks you can take with your family and build memories.
Recommended Reading: Fun things to do with kids in and around Miami beach
Weekend Getaway # 6: Illinois Apple farms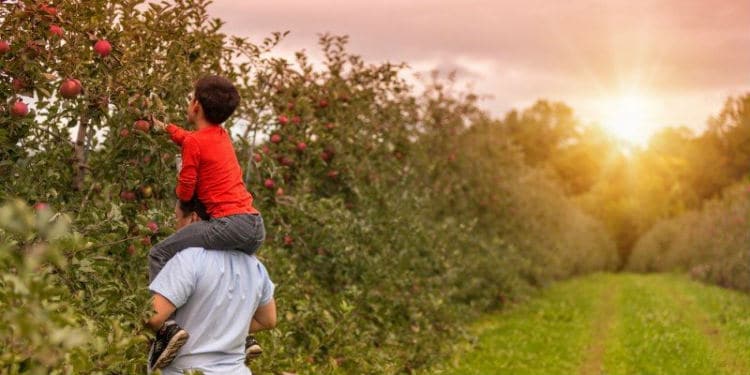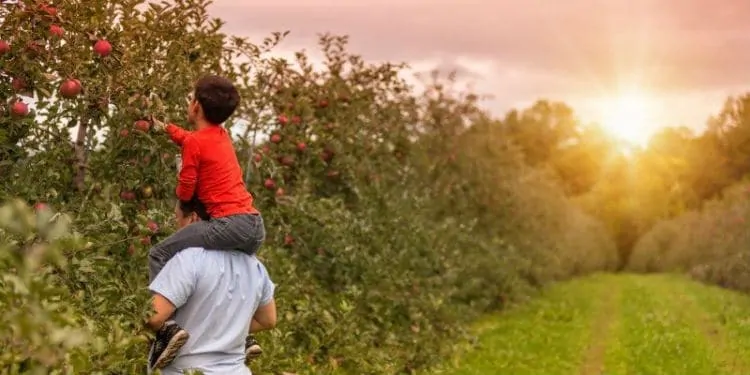 Illinois is known for some amazing apple and pumpkin picking farms and families from Chicago just love them. Just make sure before you embark on this weekend getaway, you know what you will do with all those apples you will pick. Different varieties are better suited for different purposes, so it's best to check with the farm beforehand. Illinois also offers seasonal fun such as hayrides and craft fairs – so don't miss them on your weekend getaway. If your family loves to try out new things, we can guarantee that they will find a visit to the Illinois Apple farms romantic. Because of its distance from Chicago, Illinois Apple farms end up being the last minute family weekend getaway.
Distance from Chicago: This roadtrip will last 1 hour and 30 minutes
Weekend Getaway # 7: Indoors water parks
Imagine it is winter and your family still wants to have some water park fun during a weekend break. What do you do? Simple, you and your family (don't forget the kids!) head out to the indoor water park where the fun continues throughout the year. In fact, some families use the indoor water parks even during summer, to avoid the sunburn. While the best of indoor water parks are concentrated in Wisconsin Dells, you can try other places as well. If you are a young, adventurous couple these indoors water parks can offer a nice romantic weekend break.
Distance from Chicago: The travel time of this road trip will depend on where you decided to go for your indoors water park experience.
Weekend Getaway # 8: The Traverse city experience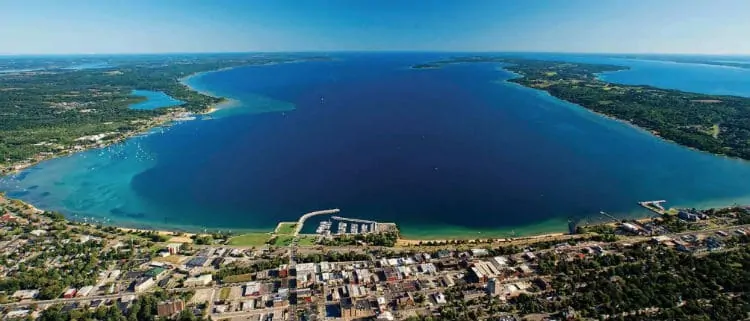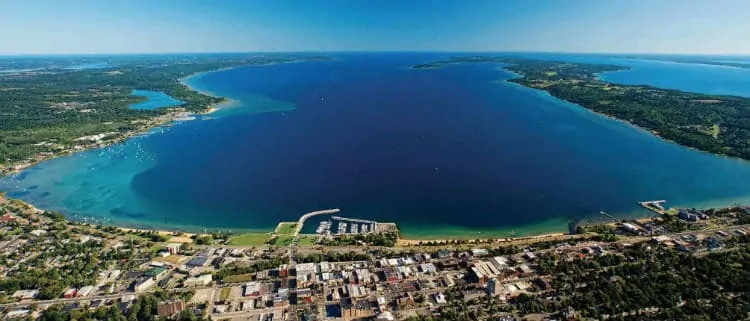 At the foot of the Grand Traverse Bay lies the Traverse City offering families and kids visiting the best of weekend fun. The nearby Great Lakes temper the weather here to a great extent so it is pleasant throughout the year. It is in Traverse city that you see the best of Michigan's beautiful peninsulas, golf resorts – both big and small and waterfront hiking areas. For families and kids, there are other activities such as parasailing, hot-air ballooning, skiing, water sports and of course fishing. With all these activities, this weekend destination also doubles up as a romantic getaway for young couples. More about Traverse City
Distance from Chicago: This road trip will last 5 hours and 30 minutes. You can also take a flight in which case it should not take you more than an hour to reach your weekend getaway destination.
Recommended Reading: Beach holidays in Miami with family and kids
Weekend Getaway # 9: History Lessons in St Louis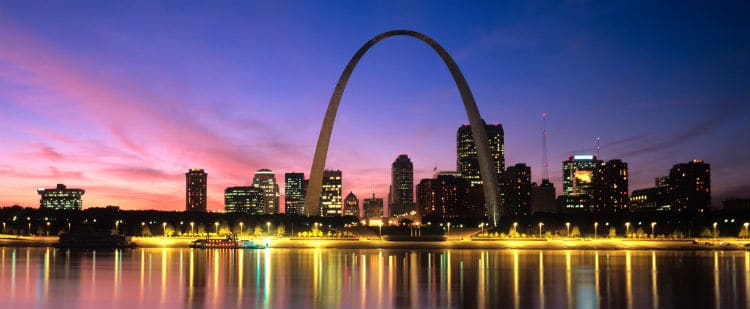 If you want your family weekend getaway to also be a lesson in history, there is no better place that St Louis. St Louis boasts of a rich African American culture. You should visit the signature arch for sure. This is an honor erected for the efforts of the people who made the westward journey possible. At the base of the Arch is the Museum of Westward Expansion. This is a tribute to the Buffalo soldiers, the black pioneers who helped settle the Western plain. You should also not miss the Old Courthouse when you are with your family and friends. This is one of the foremost historical black heritage sites in the nation. Happy history lessons!
Distance from Chicago: This road trip will last 4 hours.