You can do and enjoy many fun things at Warner Bros. Studio in Los Angeles.
The following are some top attractions and activities.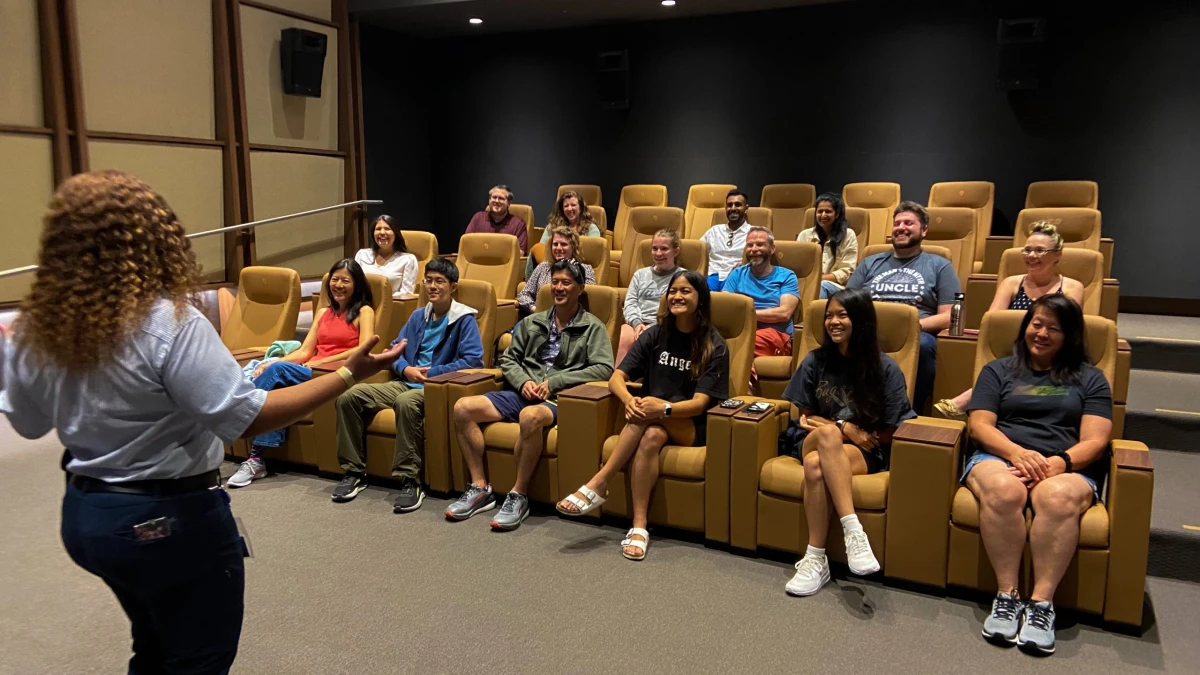 Studio Tour
Explore the renowned Warner Bros. lot on a behind-the-scenes studio tour.
You'll have the chance to tour active film and television sets, see well-known locations like the Batmobiles and Central Perk from Friends, and discover Warner Bros.'s role in the entertainment business throughout the years.
DC Universe
Explore the universe of DC Comics and superheroes with exhibitions that feature gear from movies like Batman, Wonder Woman, and Superman, as well as costumes, vehicles, and other memorabilia.
Stage 48
Stage 48 is one of the most famous sets in Warner Brothers Lot.
Through this interactive soundstage immersive experience, you may learn about the numerous steps in making films and television shows.
Try your hand at dubbing and green screen technology and get hands-on experience with props, costumes, and special effects.
Museums and Exhibits
Warner Bros. Studio frequently sponsors unique exhibits and museums highlighting particular films, characters, or franchises.
These temporary exhibits give viewers fresh perspectives and chances to interact with their favorite films.
Gilmore Girls, set at Warner Brothers studios, is a special tour introduced by Warner Brothers during the holiday season of 2022.
Big Bang Theory Set
You will have the chance to enter the world of Sheldon, Leonard, Penny, and the rest of the group as part of the Warner Bros. Studio Tour Hollywood.
During the trip, you'll have the chance to visit several famous sets from the show, such as apartments 4A (where Sheldon and Leonard reside) and 4B (Penny's apartment).
The painstakingly replicated living rooms, bedrooms, and other common places where numerous amusing and unforgettable scenes occurred during the series are visible.
Additionally, visitors may observe actual "The Big Bang Theory" costumes and props and learn about the show's production process.
The set design, filming methods, and the extraordinary attention to detail that went into them will be covered in interesting facts and behind-the-scenes information.
Recommended Reading: Is the Warner Bros studio tour worth it?
The Warner Bros VIP Studio Tour is appropriate for anyone interested in the history of films and television, the filmmaking process, or popular culture.
---
---
Shopping at Warner Brothers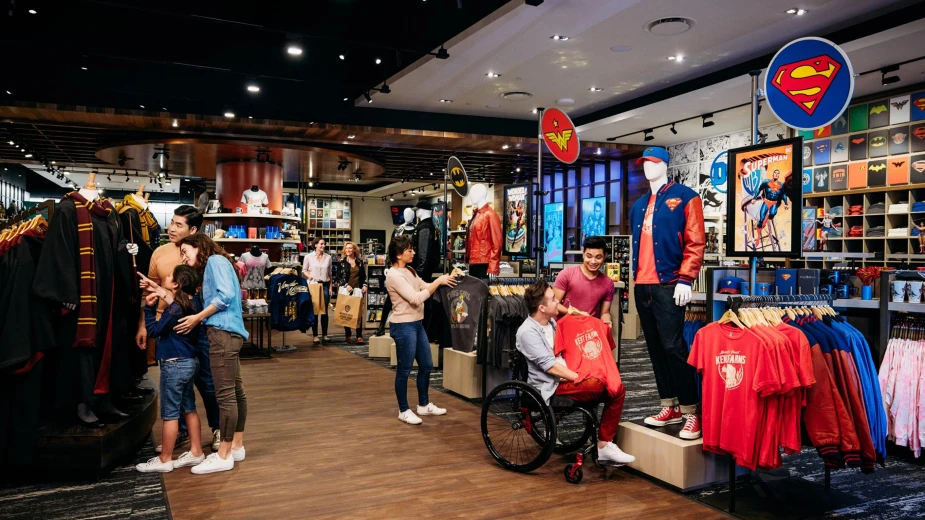 Want to get memorabilia of your trip?
Then shop at the Warner Bros. Studio Store.
Fans and visitors can delight in their favorite films and television shows at Warner Bros. Studio in Los Angeles, which offers a variety of shopping choices.
The Warner Bros. Studio Store is a must-visit location for fans of films and television shows.
The shop sells various goods, such as clothing, collectibles, accessories, toys, and souvenirs associated with Warner Bros. films, TV shows, and characters.
Popular properties, including DC Comics, Friends, and others, have merchandise available.
When Warner Bros. Studio holds special events, exhibitions, or pop-up stores, you can buy exclusive products associated with those activities.
Warner Bros. periodically provides specials or studio tour discounts. Find out if you're fit for special discounts.
Special Events and Exhibits
You can buy exclusive products connected to those particular events when Warner Bros.
Studio sponsors special events, exhibitions, or pop-up shops.
These restricted-edition products can add something special to your collection.
Dining
Enjoy a meal at one of the on-site restaurants. You can eat a meal or a snack while you're there at one of the cafes or eateries.
Recommended Reading: Warner Brothers studio tour parking
You can only buy Central Perk Cafe at Warner brothers studios tickets if you buy the Warner Brothers studio tour ticket.