For anyone looking for an exhilarating, adrenaline-rushing experience, the iFly Ontario in California is the perfect way to feel the rush.
Experience the thrill of skydiving without leaving the ground at Indoor Skydiving Ontario in San Bernardino County.
The skydiving simulator is a Generation 7 SkyVenture model located west of Riverside.
Enter a vertical wind tunnel producing a wall-to-wall air flow using multiple fans at the top of the flight chamber.
This article shares everything you must know before booking tickets for the iFly Ontario, California.
Top iFLY Ontario, California Tickets
What to Expect at iFly Ontario
Spread your wings and embark on an adventure like none other.
Experience the high of defying gravity with skill, style, and courage at iFLY Ontario.
With expert instructors guiding you, you can truly experience the closest thing to human flight.
This indoor skydiving facility at iFly Ontario Los Angeles is a controlled environment that lets you experience the feeling of flying without jumping out of an airplane.
Receive one-on-one instruction and learn to control your body positions inside the tunnel for the ultimate flying experience.
From first-time divers to experienced veterans, the iFly Indoor Skydiving in Ontario will excite everyone.
The iFLY experience is safe for kids, challenging for adults, and captivating for teens.
---
---
Where to buy iFly Ontario, California tickets
Tickets for iFly Ontario, California, can be purchased either at the attraction or online in advance.
We suggest booking your tickets in advance to save time and skip the line at the counter.
You can avail of exclusive discounts and offers available online.
Additionally, booking in advance can prevent any last-minute disappointments or delays.
How online ticket works
To book your visit to iFly Ontario, California, head to the booking page and choose your desired date and number of tickets.
Once you've made the purchase, your tickets will be sent to your email.
Present your ticket at the gate and walk in on the day of your visit.
Cost of iFly Ontario, California tickets
The iFly Ontario, California tickets are priced at US$105 for all visitors above two years old.
Infants up to two years of age are not permitted.
iFly Ontario, California tickets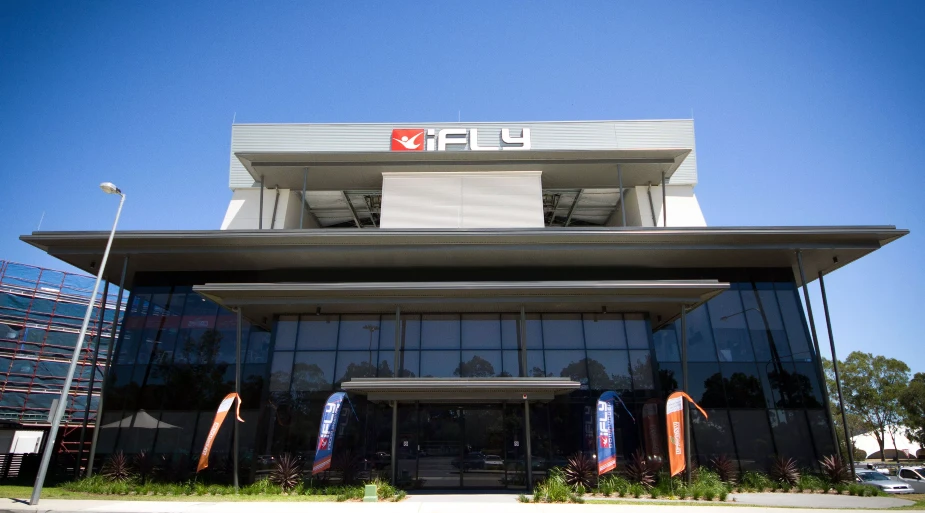 On buying tickets for Indoor Skydiving iFly Ontario, expect a thrilling and unforgettable experience.
Receive a brief training session and be equipped with all the necessary gear before entering the wind tunnel.
Feel the excitement overflow with gusts of wind taking you on a flight, letting you soar through the tunnel.
Experience this modern marvel of technology that allows for a unique and sophisticated flight.
With over 10 million people of all ages and abilities having defied gravity at iFly locations all over the globe, you are entrusted with an experienced, pioneering, and responsible name.
Note that IFly Ontario is not recommended for children under three, pregnant women, individuals with back problems, mobility impairments, heart problems, recent surgeries, or individuals who weigh over 300 lbs (136 kg) to ensure their safety.
Ticket Cost
General Admission (+2): US$105
Save time & money! Buy Los Angeles Pass and explore 40+ attractions in LA. See the Aquarium of the Pacific, Dolby Theatre, Madame Tussauds Hollywood, and even the Los Angeles Zoo among others. Pick from a 1, 2, 3, 4, 5, or a 7-day pass and prepare for an adventurous and entertaining tour of LA.
How to reach The iFly Ontario, California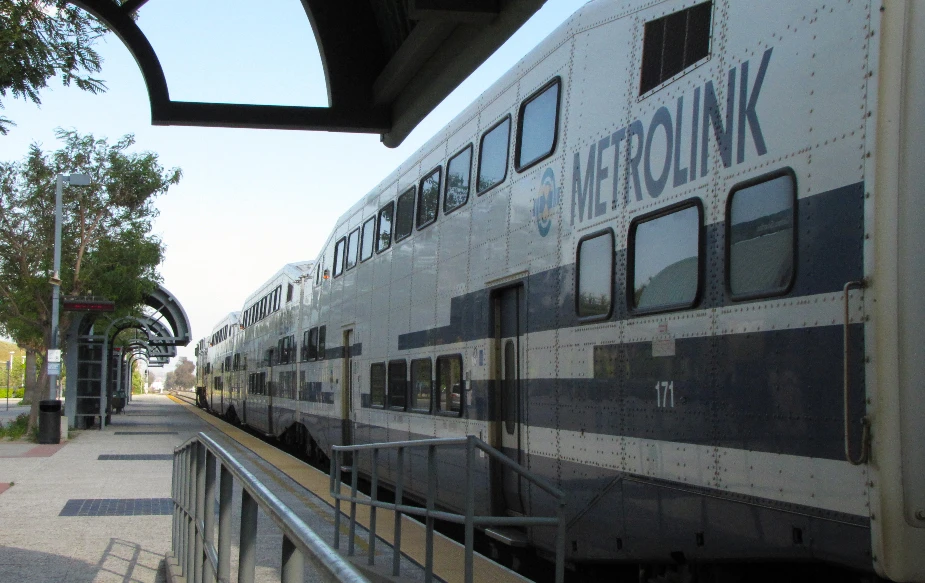 iFLY Ontario is located on Wilshire Boulevard in urban Los Angeles.
Address: 4510 Ontario Mills Pkwy, Ontario, CA 91764, United States. Get Directions
You can reach iFLY Ontario by public transport or car.
By Bus
Get down at the Mills Circle 1 Ontario Mills Mall Bus Stop just 1 mile from iFly Ontario, California.
You can board Bus 204 to get to this stop.
By Subway
The nearest subway station to iFly Indoor Skydiving Ontario is Vermont/Sunset at a distance of 5 miles, which can be reached by the Metro B Line(Red).
By Car
If you're driving by car, turn on Google Maps and get started!
You can park at the nearby AmeriPark when you get there.
---
---
Timings
iFly Ontario opens at 11.30 am on Wednesdays and Thursdays.
Visitors can stay at iSky till 5 pm on these days.
On Fridays, Saturdays, and Sundays, it opens at noon.
It stays open for longer on these days till 7 pm.
The attraction is closed on Monday and Tuesday.
How long does iFly Ontario, California, take
A visit to iFly Ontario usually takes between 1 to 2 hours.
Arrive 15 minutes ahead of your scheduled flight time to allow for check-in.
After arriving and checking in, you participate in a personalized training session before gearing up to fly.
Best time to visit iFly Ontario, California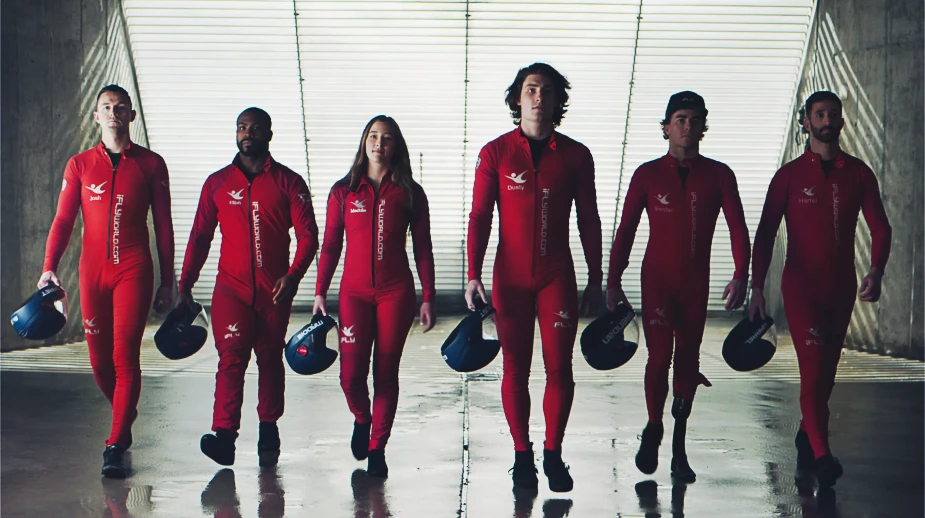 If you want to have the place to yourself as much as possible, planning your visit on a weekday morning is best.
The earlier you arrive at iFly, the less crowded the place will be.
Weekends tend to be more crowded at iFly Ontario, California.
FAQs about iFly Ontario, California
Here are some questions visitors usually ask before visiting iFly Ontario.
How does indoor skydiving work at iFly Ontario Los Angeles?
iFly uses state-of-the-art technology inside a vertical wind tunnel to create a column of air that imitates a freefall experience. 
Can I experience indoor skydiving at Indoor Skydiving iFly Ontario?
You do not require prior experience, with professional instructors ready to guide you.
How old must I be to try Indoor Skydiving at iFly Ontario?
Participants must be at least three years old to fly. 

There is no maximum age limit as long as you are in good health and fit comfortably into the flight gear.
What should I wear for iFly Indoor Skydiving Ontario?
Wearing comfortable athletic clothing and lace-up shoes is recommended.
How long does each indoor skydiving session take at Indoor Skydiving iFly Ontario?
The experience lasts about 1 hour with a training session and two flights in the wind tunnel.
Can I bring friends and family to watch me fly at iFly Indoor Skydiving Ontario?
Friends and family can watch you fly and take pictures from the viewing area.
Is it safe to fly at iFly Ontario Los Angeles?
Indoor skydiving is safe and takes place in a controlled environment.
Can group events or parties be organized at iFly Ontario?
Group events and party packages for birthdays, corporate events, and other occasions can be booked at iFly Ontario.
Where can I book an indoor skydiving session at iFly Ontario?
You can get the best deals on booking tickets by clicking here.
What is the High Flight at iFly Ontario?
The high-flight package lets guests fly at greater heights and speeds with their instructor.
Can I eat before I Skydive at iFly Ontario?
You can eat without worrying about experiencing motion sickness, nausea, or a dropping feeling in your stomach. 
Can I wear my glasses while skydiving at iFly Ontario?
Yes, iSky Ontario provides larger goggles that fit over eyeglasses.
Sources
# Iflyworld.com
# Undercovertourist.com
# Tripadvisor.com

The travel specialists at TheBetterVacation.com use only high-quality sources while researching & writing their articles. We make every attempt to keep our content current, reliable and trustworthy.
Popular attractions in Los Angeles