Remember the barbaric and dreadful genocide during World War II, which took the lives of more than 6 million European Jews?
If not, you must visit the Holocaust Museum Los Angeles and turn back the pages to those scary old times when Nazis were in power.
The Holocaust Museum is not just a museum but an education center that keeps history alive.
Through artifacts, exhibitions, photographs, documentaries, and innovative educational activities, you can get a closer look at how autocratic leaders crushed human values.
In this article, we'll share everything about the Holocaust Museum tour, from what one can expect on tour to booking tickets, opening hours, and more!
Top Holocaust Museum LA Tickets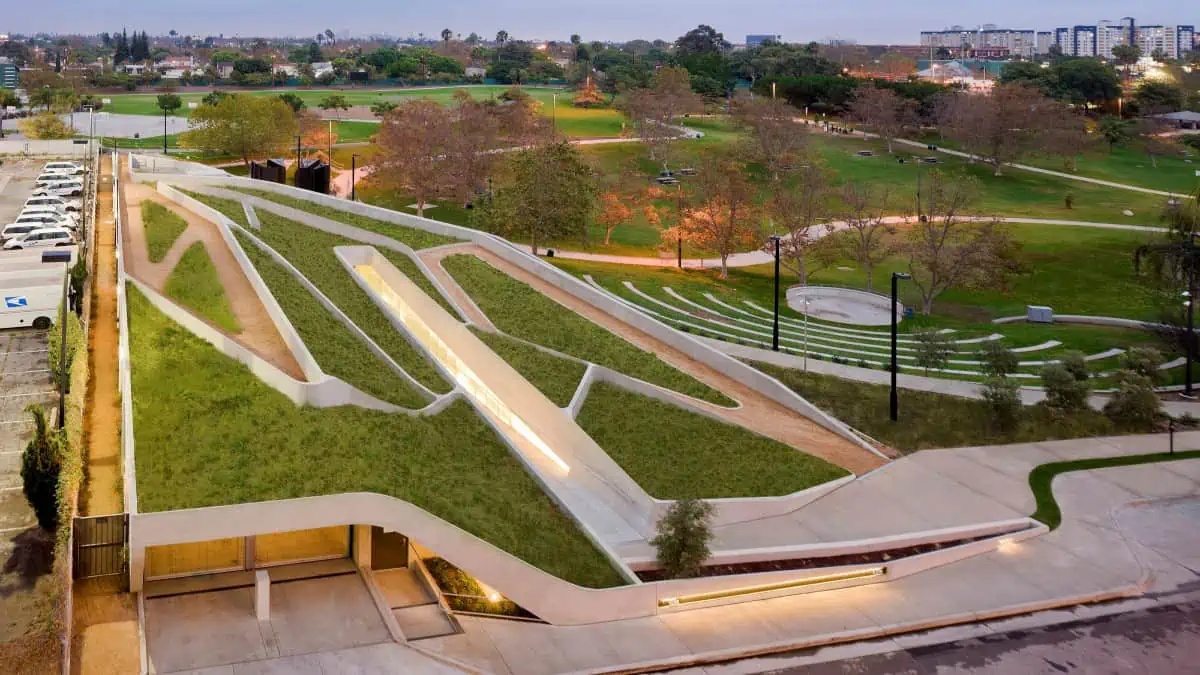 What to expect at Holocaust Museum LA
The Holocaust Museum in Los Angeles takes you on a historical tour, starting with the emergence of the Nazi party and ending with the liberation of the Jews after the Allied victory.
The galleries inside the museum are arranged chronologically to build a tempo of the tour.
Remember, as you move ahead, the lights will dim, transporting you into the dark times and giving you a nearly first-hand experience of the Holocaust.
The first set of rooms emphasizes the years before Kristallnacht and the ghetto.
At the far end, a gallery with computer displays sheds light on concentration camps.
Stop by Memory Pool, a tabletop touch screen displaying photographs of Jews in pre-war Europe.
The Children's Memorial throws light on the murder of nearly 1.5 million children, while the Garden of the Righteous pays homage to non-Jews who risked their lives to save Jews.
Visit the Labor/Concentration/Death Camp Room that displays audio video visuals of gas chambers, crematoria, and burning pits.
The Tree of Testimony is a special exhibit with around 70 TV screens installed, with every screen echoing a distinct heart-wrenching story of about 51,000 holocaust survivors and saviors.
During your museum tour, you'll learn about authoritarianism and brutal mass murders in which many Jews must have lost life.
You'll feel a pang in your heart after looking at the stories of bloodshed and mass exodus.
---
---
Where to book tickets for Holocaust Museum
Are you planning to go to a Holocaust Museum in LA? Then book your tickets by clicking here.
When you book online tickets, you can select a date beforehand and plan your tour accordingly.
The best part about online tickets is that you get discounts helping you save a little money.
Also, you don't have to tire yourself out standing in queues to get tickets.
How online ticket works
Go to the Holocaust Museum ticket booking page, select the number of tickets and date, and click the Book Now button!
Upon payment, the tickets will be emailed to you.
On the day of your tour, show the ticket at the entrance, and you can walk in!
Cost of tickets for Holocaust Museum
Tickets for the Los Angeles Museum of Holocaust are priced at US$15 for adults aged between 18 to 64 years. Seniors aged 65 years and above and military personnel above 18 years get a discount of US$5 and pay only US$10 for the tour.
Children up to 17 and students of all age groups get free admission.
Tickets for LA's Holocaust Museum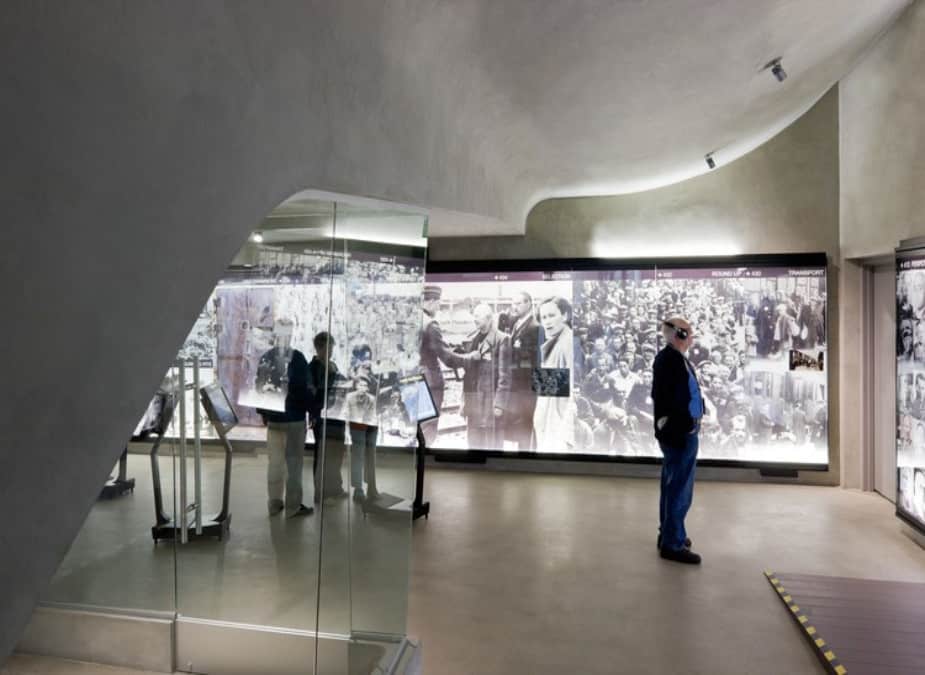 Grab your Holocaust Museum LA tickets and dig deeper into the chronicles of the Holocaust told by the survivors of this horrifying incident.
Take your history lessons from the museum's immersive exhibits and archives and an audio tour narrated by actress Mayim Bialik.
The exhibits, artifacts, diaries, and photographs have a lot to tell you!
Be amazed at the museum's architectural design, which recently bagged the Angeles Business Council Green Building Design Award.
Ticket Prices
Adult Ticket (18 to 64 years): US$15
Senior Ticket (65+ years): US$10
Military Ticket (18+ years): US$10
Child Ticket (Up to 17 years): Free
Student Ticket (all age groups): Free
Save time & money! Buy Los Angeles Pass and explore 40+ attractions in LA. See the Aquarium of the Pacific, Dolby Theatre, Madame Tussauds Hollywood, and even the Los Angeles Zoo among others. Pick from a 1, 2, 3, 4, 5, or a 7-day pass and prepare for an adventurous and entertaining tour of LA.
---
---
How to reach Holocaust Museum
The Holocaust Museum LA is in the Pan Pacific Park.
Address: Holocaust Museum LA, 100 The Grove Drive, Los Angeles, CA 90036. Get Directions
The museum is easily accessible by bus and car.
By Bus
The nearest bus stop to the museum is Beverly & Curson stop (just a 3-minute walk away), for which you can take Bus No. 14.
Other bus stops near the museum are Fairfax Ave. & 1st St (Bus No. 217 and 218) and Ogden (Bus No. 14).
You can also use LADOT DASH Fairfax bus services and plan your journey.
By Car
If you're traveling by car, turn on Google Maps and kickstart your journey.
You can access paid parking at The Grove, located between Beverly Boulevard and Third Street, and is hardly at a 5 to 10 minutes walking distance.
Click here to view other car parking lots near the museum.
Holocaust Museum timings
The Holocaust Museum LA is open from 10 am to 5 pm all days of the week.
The museum is closed on Thanksgiving Day, New Year's Day, Rosh Hashana, Yom Kippur, and Christmas Day.
Also, on Christmas and New Year's Eve, the museum closes at 1 pm.
How long does Holocaust Museum take
If you're in a rush, you can wrap up your Holocaust Museum tour in about an hour and a half.
But in a historical museum like this, you can expect a lot of reading (from skimming through the information panels to documents and other testimonies attached to exhibits).
Due to this, many historophiles stay longer, usually two to three hours.
But your tickets are not timed, so explore as long as you wish.
Best time to visit Holocaust Museum
The best time to visit the Museum of Holocaust in Los Angeles is when it opens at the gate at 10 am.
The earlier you arrive, the lesser the crowd you'd encounter and the more convenient the tour will be.
Prefer going on weekdays over weekends to avoid rush.
Popular attractions in Los Angeles