Warner Brothers Studio in Hollywood, Los Angeles, has been entertaining the world for almost a century now.
The Warner Bros Studios Tour hosted by their expert guide is the best way to explore one of the world's busiest working studios.
In this article, we share everything you must know before booking your Warner Bros Studios Hollywood tour.
How to reach Warner Brothers Studio
The Warner Bros Studios tour center is at 3400 Warner Blvd., Burbank, CA 91505.
It is 3.2 km (2 miles) from Griffith Park and 6.5 km (4 miles) from the iconic Hollywood Walk of Fame.
Warner Studios by public transport
North Hollywood is the closest subway station to Warner Brothers Studios in Hollywood.
It is best to board a Red Line train from Downtown Los Angeles' Union Station. The journey lasts 30 minutes and 13 stops.
From just outside North Hollywood station, take Bus 501 to Warner Bros Studios.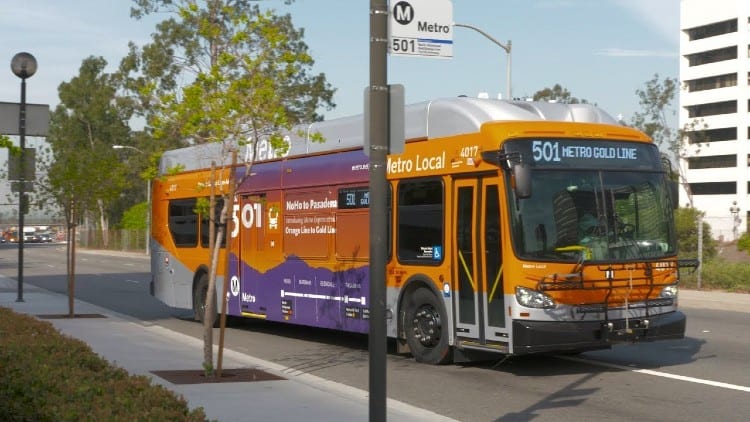 The bus departs approximately every 15 mins, so you won't have to wait long.
For more train options, check out LA Metro's website.
Many other buses can also get you to Warner Bros. Studio Tour Hollywood, and we list some of them.
*Hollywood / Highland, Universal City and North Hollywood are Red Line subway stations while Pasadena / Del Mar is a Gold Line subway station. You will find the buses, just outside the stations.
All these buses drop off passengers approximately 400 meters (a quarter of a mile) from the Tour Center.
Driving to Warner Studios
Los Angeles has lots of cars, and traffic can be messy, so we don't recommend driving to the Warner Bros Studios tour.
However, if you must, the easiest way to get there is by using Google Maps.
Enough parking for Studio Tour guests is available underground for the price of $15 per vehicle.
Follow signs for Tour Parking on the Southside of Warner Blvd.
---
---
Warner Bros. Studio Tour hours
The first Warner Bros Studios Tours starts at 8.30 am and the last tour of the day begins at 3.30 pm.
A new tour starts every half hour.
On holidays, the studio tour is available for extended hours. However, the attraction remains closed on Christmas.
---
---
How long does Warner Bros. Studio Tour take?
Warner Bros. Studios Hollywood Tour is a three-hour-long experience.
The Studios Tour's guided portion lasts two hours, and the self-guided walk-through of 'Stage 48: Script to Screen' lasts approximately an hour.
Warner Bros Classics Tour, the second (and not so popular tour), also lasts three hours.
Note: It would be best if you arrived at the Tour Center at least 20 minutes before the scheduled time because each guest must pass through a metal detector and show legal photo identification before entering the premises.
---
---
Know before your visit
Here are four critical things you must know before booking your Warner Studios tour.
Photo ID Card
For security purposes, all guests 18 years and above must show valid government-issued photo identification.
The three types of photo IDs accepted before visitors are allowed to join Warner Bros Studios Tour are:
A valid government-issued driver's license
A valid passport
A valid state-issued identity card (acceptable only for US guests)
Smaller kids are not allowed
Only kids eight years and older are allowed to join the studio tour.
Yes, that's right…children under the age of eight can't join the Warner Brothers studio tour.
An adult must accompany visitors aged 8 to 17.
Taking photos and recording videos
Since the Warner Bros is a working studio, movie and TV production continue even as you go about your tour.
And since the production unit doesn't want their secrets out in the open, recording video is NOT permitted.
Even photography is allowed only during certain parts of the tour.
The expert guide keeps the tour participants updated on when it is OK to take photographs.
Tip: The studios tour happens on a tram-like vehicle, but portions of the 110-acre backlot tour include walking. We recommend walking shoes/sneakers and loose-fitting clothing, along with hats for outdoor portions of the tour.
---
---
Warner Bros Studios tour discount
The best way to get a discount on Warner Bros Studio Tour tickets is by booking them online, in advance.
The ticket prices at the gate are at least a couple of dollars more than what's available online.
Kids between eight years to 12 years also get a significant discount – they pay only US$ 59 as against the adult ticket price of US$ 69.
Warner Bros Studio for free
If you are in Los Angeles for more than a week, Go Los Angeles All-Inclusive Pass is a great way to save money.
When you purchase this Pass, you get free entry to more than 40 top attractions in the city, including the Warner Bros Studio.
The Pass is available for 1, 2, 3, 4, 5, or 7 days and when you opt for a 3, 5, or 7-day Pass, you also get a free ticket to Universal Studios Hollywood.
---
---
Tickets for Warner Bros Studio tours
This section explains the two kinds of experiences Warner Bros. Studio offers – the Hollywood Tour and the Hollywood Classic Tour.
But before that, we few things about the studio tour tickets –
Cancellation policy: Both the tour tickets can be canceled up to 24 hours in advance to receive a full refund.
Mobile tickets: The tickets get emailed to you, and on the day of the visit, you can show them on your mobile and walk in. You don't have to take print outs.
Purchasing your tickets for Warner Bros Studio Tour online is a better experience for three reasons:
Online tickets are cheaper than the price you will pay at the entrance
You don't wait in the ticket counter queue and waste your time and energy
Tickets on-site are sold on a 'first come, first served' basis. Booking your tickets online (and in advance) ensures a slot on the tour
Warner Bros. Studios Hollywood Tour ticket
Of the two tours on offer, the Warner Bros. Studios Hollywood Tour is more popular because it focusses on all the movies made at the studios.
The first two hours of the tour are guided, and for the next 60 to 90 minutes you explore some of the best movie props and movie-making experiences by yourself.
This ticket also gets you a discount on merchandise at the Warner Bros. Studio Retail store.
Ticket price
Adult ticket (13+ years): US$ 69
Child ticket (8 to 12 years): US$ 59
The Golden Age of Hollywood Classic Tour
This tour focuses on the Golden Age of Hollywood, featuring award-winning movies and TV Serials stretching from 1900 to the early 1970s.
The Hollywood Classic Tour is also three hours long, with a 2-hour guided and 1-hour self-guided portion.
After your tour, you can visit the Warner Bros Studio tour shop and receive a discount on merchandise with your voucher.
Ticket price
Adult ticket (13+ years): US$ 69
Child ticket (8 to 12 years): US$ 59
---
---
What to expect during the studio tour
During the Warner Bros Studios Hollywood tour, an expert guide takes you behind the studio's scenes that has been entertaining the world for over 95 years.
As a working movie and TV studio, backlot sets and sound-stages get occupied due to production requirements, which is why the tour's route varies daily to accommodate the shooting schedule.
Backlots & Soundstages
As part of the tour, visitors walk the backlots, which have been the exterior sets for classic films and TV shows such as Casablanca, Batman, Gilmore Girls, Friends, etc.
The tour guide will also take you to one of the soundstages to see where some of the current hit shows get produced.
DC Universe: The Exhibit
In this part of the Warner Bros. Studio Tour of Hollywood, you go through the interactive DC Universe.
Don't miss out on the latest Aquaman section, which brings to life the visually breathtaking underwater world of Atlantis.
And the Wonder Woman section, where you get to see the set design and wardrobe from the movie.
Wizarding World: Harry Potter & Fantastic Beasts
During this part of the studio tour, you step into the wizarding world and see the real costumes and props from the original Harry Potter and Fantastic Beasts films.
Don't miss out on the original storyboards and authentic props such as Dobby the House Elf and the Sorting Hat.
Batcave – Batmobile Collection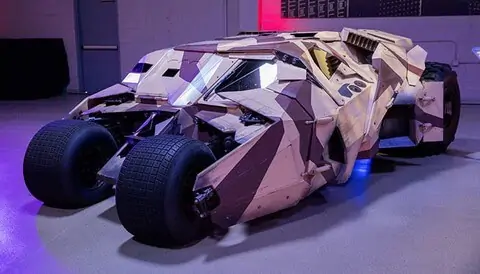 The Batcave features the authentic cars Bruce Wayne drove, as seen throughout Batman's cinematic history of nearly 30 years.
You will see Bathammer, Batpod, Tumbler, etc., and learn all their design and functional features.
Script to screen at Stage 48
This is the self-guided part of the Warner Bros Studio Tour and happens in Stage 48.
Visitors understand the complete process of movie-making by exploring the exhibits and the interactive tools on display.
Warner Bros Studio's expert tour guides are always on hand to share the Hollywood production process's secrets.
Here are some of the highlights of Stage 48:
See the capsule used in the Academy Award-winning film Gravity
Ride Harry Potter's Firebolt
Cruise through Gotham on the legendary Batpod
Find out how the stylish fight sequences in The Matrix were shot
At 'Art of Sound,' learn how sound engineers make a film come to life
Central Perk Set
Fans of the hit sitcom Friends love this part of the tour because they get to see the studio's production soundstage featuring the real Central Perk cafe Set.
This is part of the self-guided tour in Stage 48 but is so popular that it finds a special mention.
The best part is that it is a working replica, which means you can sit down and enjoy an actual cup of Central Perk coffee.
The Big Bang Theory Set
This latest addition to the Warner Brothers Studio in Los Angeles uses the real set of the popular sitcom The Big Bang Theory.
In here, you can:
Take a seat in Sheldon's spot in apartment 4A
Recreate Sheldon's signature knock or take a photo in front of the infamous broken elevator
Look into the Caltech physics department cafeteria where Leonard, Sheldon, Howard, and Raj eat together
---
---
Food at Warner Bros Studios
During the first two hours of the guided Warner Bros Studios tour, you can't stop for a bite because you will be part of a group.
But after that, you are on your own and can stop at any of the three dining options.
Starbucks
A full-service Starbucks is located in the Tour Welcome Center and is open from 8.30 am to 5 pm.
It is a great option if you want to re-energize before the start of your tour.
Central Perk Cafe
Approximately two hours after your studio tour starts, you will reach Stage 48: Script to Screen.
In here, you will find a working replica of the Central Perk Cafe, as seen in the famous sitcom Friends.
Besides excellent coffee, they also offer various Sandwiches, Salads, Pizza, Grilled Cheese, Hot Dogs, etc.
Warner Bros. Studio Plaza cafe
The Studio Plaza Café is open for breakfast and lunch from Monday through Friday.
It opens at 8 am and closes at 2.30 pm, and remains closed on weekends.
Popular attractions in Los Angeles
# Universal Studios Hollywood
# Hollywood Sign
# Madame Tussauds
# Los Angeles Zoo
# Petersen Automotive Museum