Packing and getting ready for a vacation in Cancun, Mexico, is more challenging than throwing a couple of bathing suits inside your suitcase and catching an airplane.
It requires a little more thinking and planning.
Cancun is a tropical beach holiday destination with lots of cheap beer, attractive youngsters, and beautiful beaches, and you don't want to be found wanting in any department.
We have divided the list of things you must pack for your Cancun beach holiday into three types – essentials for any beach holiday, clothing and accessories, and the required medicines.
Besides these, your Cancun trip also requires some documents.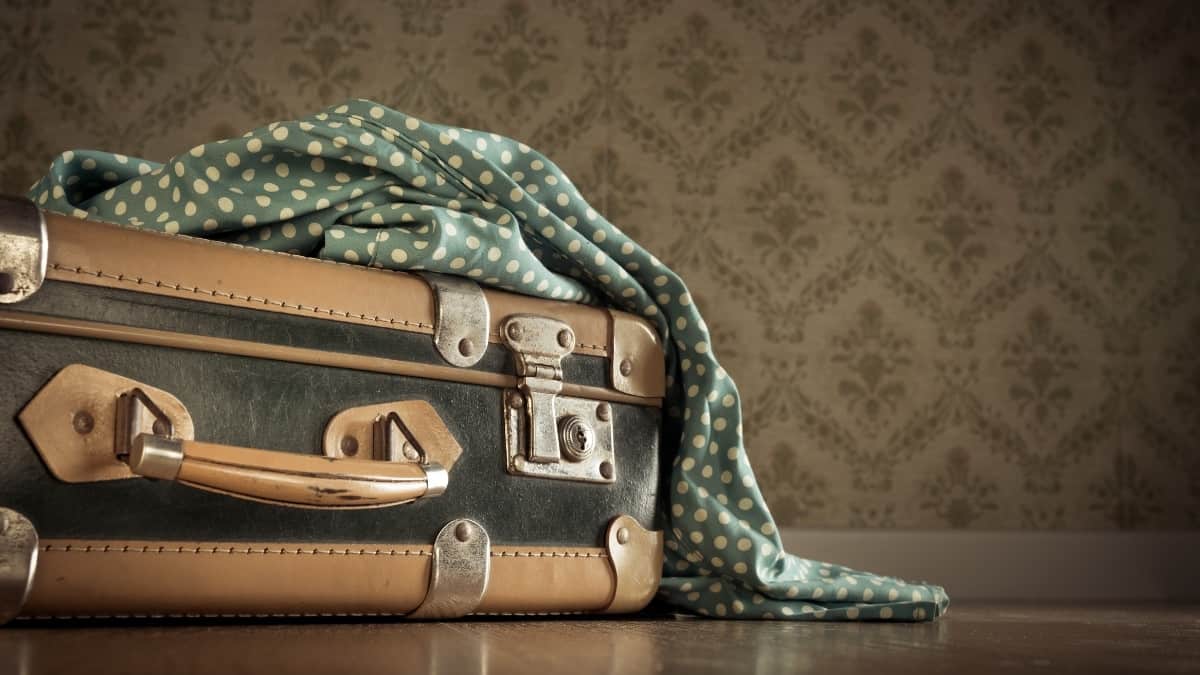 Essentials to pack for Cancun holiday
1. Sunscreen with high SPF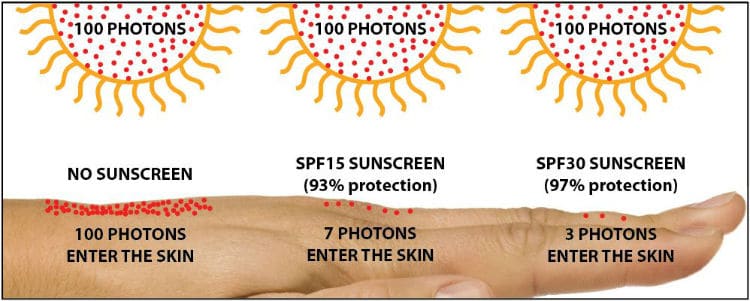 Mexican sun is significantly closer to the equator than you think so it can get hot outdoors..
SPF 15 sunscreens won't cut the ice (pun intended!), and you will need an SPF 50 sunscreen lotion to keep the sun burns away.
Don't just keep this sunscreen in your bag. Use it every single day.
2. Insect Repellent spray
Tropical countries have a lot of insects because the weather is suitable for their survival.
Since a Cancun holiday is primarily outdoors, you must pack an insect repellent spray for your trip.
Make sure your repellent has enough DEET because you want it to work.
In case you didn't know, DEET is an ingredient in every insect repellent spray and protects against mosquitoes, fleas, chiggers, ticks, leeches, and other insects.
3. Water proof mobile pouches
You may be in Cancun for a spring break or a family vacation, but you won't be far away from the water, and therefore waterproof mobile pouches become essential.
You can use these pouches to keep your money and get into the water for a quick swim, a snorkeling session, etc.
It makes sense to have one extra to help a newfound friend.
4. Lip Balm with SPF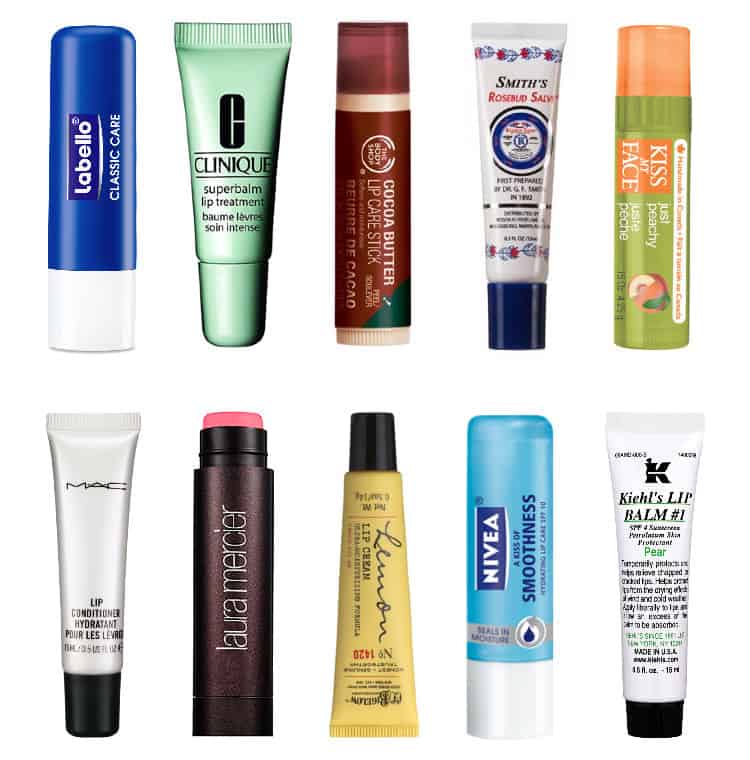 Folks who haven't had many beach holidays don't know that their lips can also get sunburnt.
Yes, lips take a toll under the Cancun sun and hence need protection.
We suggest you buy a lip balm with high SPF (something more than 15) and ensure it is with you whenever you step out in Cancun.
If you are holidaying during the summer, apply it to your lips regularly.
If your vacation is a bit longer, we suggest you place an extra lip balm in your suitcase.
5. After Sun Cooling Lotion
One of the problems with spending time on a tropical country's beach is the warm irritating feeling on the skin in the evening.
Since we have been through this during our visits to Cancun, we suggest you include an after-sun cooling lotion to apply all over your exposed skin in the evening.
It helps you feel relaxed. As a bonus, you will smell great for your Cancun nightlife.
6. Anti-frizz spray
Like any beach destination, Cancun's weather is also humid. We all know what humidity does to our hair – it wreaks havoc.
As if the humidity wasn't bad enough, the sun, the saltwater, and the chlorine will also mess up your hair.
You can try all your grandma's tricks, but nothing can fix your hair in humid weather as an anti-frizz spray.
So, pack one right away.
7. Wipes or hand sanitizers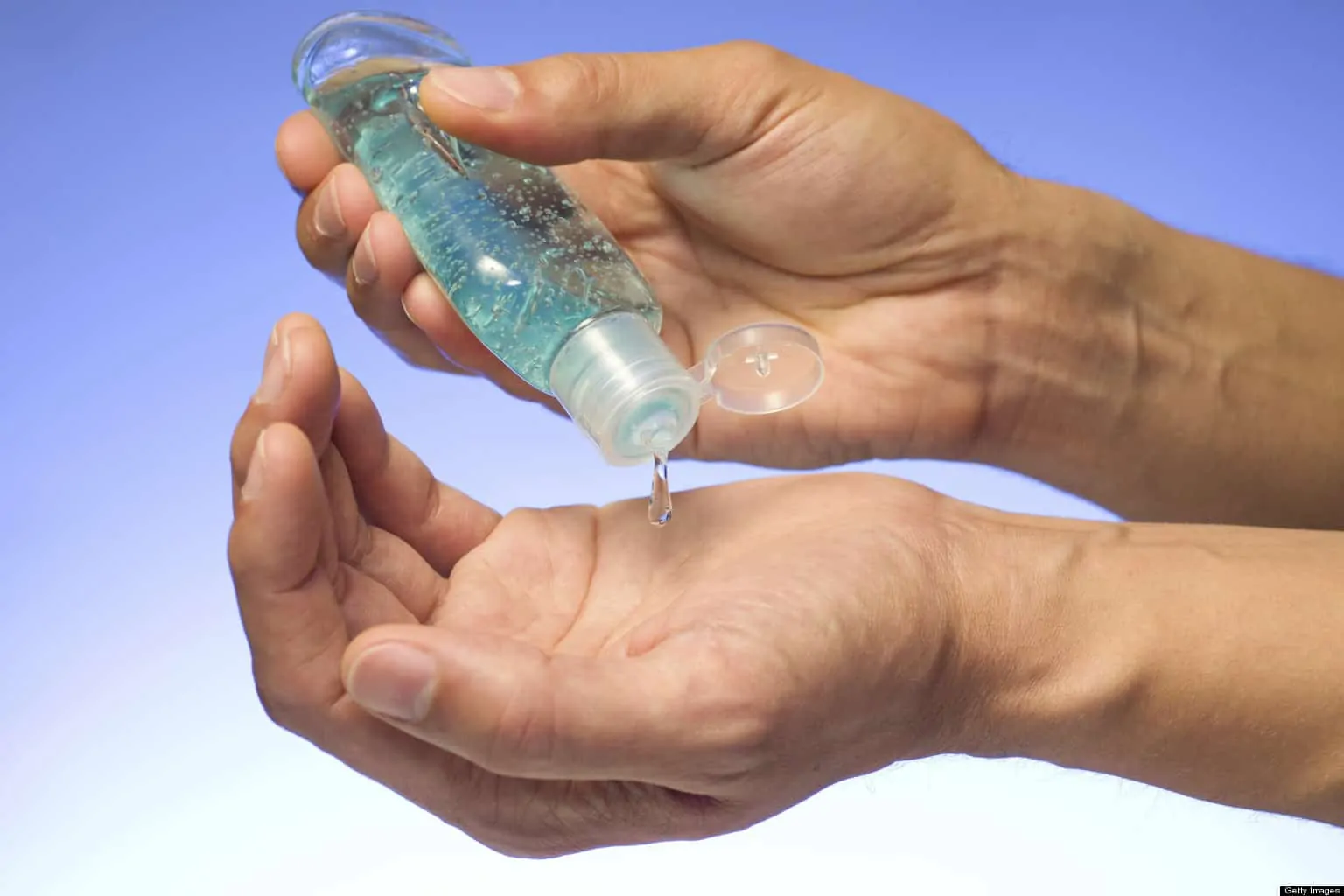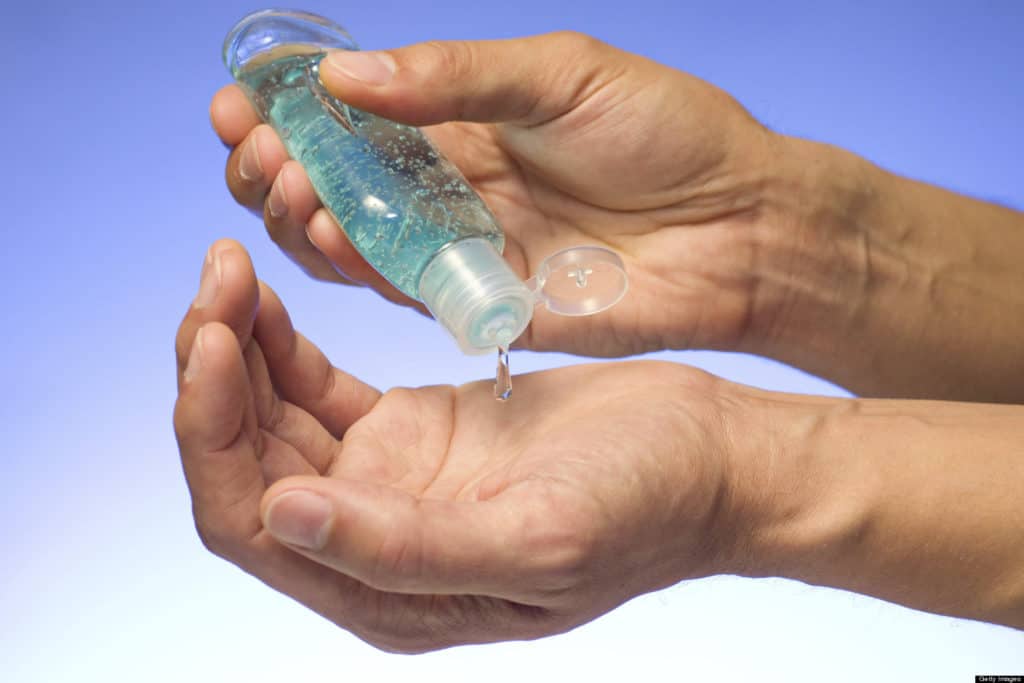 Some of us are germaphobes, and some of us aren't, but no harm in being careful when you are in unknown territory.
We strongly recommend you carry at least one packet of wipes and one bottle of hand sanitizer for your beach holiday in Cancun.
Depending on your level of paranoia, you can use it from the armrest on your airplane to the TV remote in your hotel room.
8. Power Bank
When you are on vacation in a different, unknown country, far out of your comfort zone, it is heartening to know your mobile is charged.
Unfortunately, on vacation, your mobile loses its charge the fastest – it may be because of many photographs being taken, all the Internet you use for research, being in touch with your relatives, or the network connections.
Now, imagine you are stranded in a place you don't know, and your mobile gives up on you – neither can you call an Uber or walk back because you don't know the directions.
Since a holiday in Cancun is all about outdoor fun, we strongly recommend packing a power bank so you are always connected.
Important: Not all water in Cancun is safe to drink, so be careful. Most good hotels and resorts will provide safe drinking water, but it is best to carry your water outdoors.
Clothing and accessories to pack for Cancun vacation
10. Bathing suits
Cancun is a beach destination, and if you aren't jumping into the sea, you must be jumping into a swimming pool – so pack a few bathing suits.
Of course, you can always land in Cancun, Mexico, and buy a few bathing suits, but why do you want to start by spending unnecessarily (or getting ripped off!).
Bathing suits sell at a high rate in this beach destination.
11. Sneakers
While packing for a beach holiday, we seldom forget to pack our sneakers, but Cancun is different.
This beach holiday also allows you to explore the Mayan ruins, for which the best footwear is a sneaker.
Cancun also offers great nightlife after spending your day at the beach; you need comfortable sneakers to enjoy the nightlife.
Of course, you can replace your sneakers with your party shoes, but what will you wear to visit the Mayan ruins?
12. Coverups – pareos or sarongs
If you have ever been on a beach holiday, you will know that you need to pack pareos or sarongs.
Most of us go on beach holidays for that lovely sun-kissed glow, but too much of the sun is also bad, and these sarongs or coverups are a stylish way to protect yourself from the sun.
If these coverups can be layered with other clothes, you won.
There is an exciting collection on Pinterest called Cancun outfits, which you shouldn't miss.
13. Sunglasses
A holiday at this beach destination means lots of sun because Cancun is sunny all through the year.
While sunscreen and coverups protect your skin, you need sunglasses to protect your eyes.
Your fashion quotient, which will increase when you wear your shades, will be a bonus.
We suggest you pack polarized sunglasses to save the eyes from the glare of the water and sand.
We also recommend lightweight sunglasses for your beach vacation in Cancun because you will wear them all day.
14. Hats
Unless you are used to the sun, you won't be able to handle the day-long sun at Cancun without packing a hat and a pair of sunglasses.
Make sure it doesn't feel like an add-on, for you will wear your hat a lot – at the beach, the swimming pool, and even during your visits to the Mayan ruins.
15. Beach Towel
If you are booked in a luxury resort or an all-inclusive resort for your Cancun break, you don't have to worry about beach towels, but if you are booked in a smaller hotel or are traveling on a budget, you may want to pack one.
No harm in carrying an extra, especially since it comes in handy if you decide to go to a beach not associated with your hotel, where you may have to bring a beach towel of your own.
16. Comfortable sandals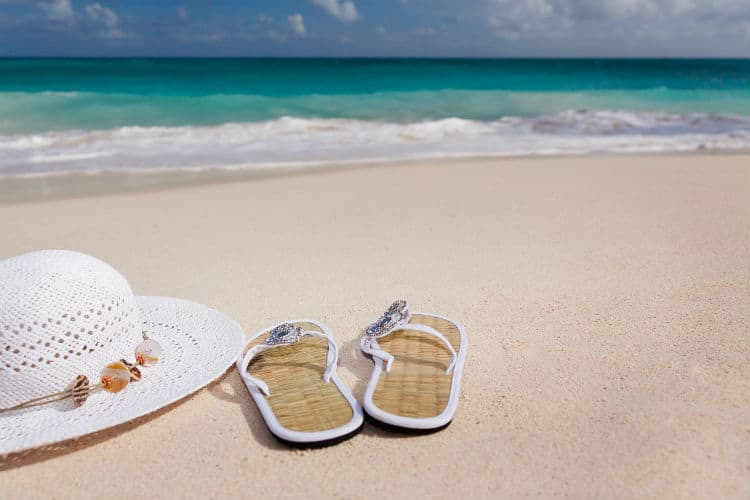 We don't plan a Cancun holiday to sit inside our hotel room.
This vacation will have many walking and outdoor activities at the world's best beach destination.
For Cancun nightlife, you can pack whatever you want – pointed high heels, twist sandals, point-toe flats, slice-heel sandals, or if you are a guy, then sneakers or comfortable leather shoes.
But for the rest of the day, you need comfortable sandals, something in which you can walk long distances without complaining.
17. Hair Ties
We also recommend that you carry enough hair ties with you.
Cancun is hot and humid throughout the year, so your hair needs some intervention.
You will want to keep it up, off your neck and shoulders.
It would help if you had many good hair ties to get through your Cancun break – ones that won't tangle your hair yet look good on you.
18. Snorkel & Mask
We all know that one can always rent snorkeling equipment.
If you have booked an all-inclusive resort in Cancun, you will get your snorkel and mask for free from your hotel.
But do remember that hundreds, before you must have worn them.
Besides, a poorly fitting mask can ruin your snorkeling experience – if you wear contact lenses, even so.
If you frequent beaches and love snorkeling, there is no harm in buying your snorkel and mask and keeping it in your baggage.
19. Ear Plugs
All-inclusive luxury hotels, large resorts, and small shacks – every place is bound to be noisy during Cancun's peak seasons.
Not to mention all the noise from the hundreds of parties going on in Cancun.
That makes it just the right place where earplugs can be helpful.
Also, pack one in your suitcase for your time in the water.
Medicines to pack for Cancun holiday
20. Motion Sickness Reliever
It would be a crime to come to Cancun for a layoff and not experience the boat rides, sunrise and sunset cruises, etc.
But when you get onto a boat or a cruise during any beach holiday, it is best to have a motion sickness reliever with you.
Ensure it is a non-drowsy formula so you can enjoy your trip rather than dream of your hotel room bed.
Despite what you read, please don't assume that the Mexico seas are calm and the boat rides are easy.
21. Prescription drugs
In their hurry or excitement, many people forget their prescription drugs when they pack their suitcases, backpacks, or bags for their holiday.
Do make a note not to miss them out. Bring a few doses extra – what if you extend your trip voluntarily or your holiday gets extended because your flights get canceled?
We also strongly recommend carrying them in original prescription bottles, so replenishing them is more straightforward.
22. Pain relievers
Cancun is a very active holiday, and there may be days when you need pain relief. Don't forget to pack your pain relievers.
After a long day of swimming in the seas, walking on the beaches, or exploring the ancient Mayan ruins in Cancun, you may need some pain relief.
Besides, these pain relievers can also help you get out of a hangover after a fantastic night out.
23. Antacids
Authentic Mexican food is tasty; nobody can watch what and how much they eat – especially during a holiday.
If you are from Europe or the Americas, this is a risk because your stomach isn't strong enough to stomach a lot of Mexican food.
Enter: Antacids. We also suggest you carry some Immodium in case you accidentally drink not-so-good water.
Sources

# Eternal-expat.com
# 52perfectdays.com
# Travelswithmissy.com
# Asherfergusson.com

The travel specialists at TheBetterVacation.com use only high-quality sources while researching & writing their articles. We make every attempt to keep our content current, reliable and trustworthy.
More about Cancun
# Cancun Nightlife
# Cancun Hotel Zone
# Cancun for couples
# Cancun for kids
# Resorts in Cancun
# Mexican Menu
# Cheap Cancun holidays
# Cancun Airport Transfers
# Cancun Weather
# Cancun Airport