The Lion Country Safari in Florida is a relaxing escape from the hustle and bustle of the city.
The safari opened in 1967 is a popular "cageless zoo" where guests can drive through a park and get up close to wildlife.
This attraction allows you to experience a safari without traveling to Africa.
Lions, Wildebeest, Giraffe, Zebras, Rhinos, Oryx, and many other animals can be found here.
This article explains everything you should know before buying tickets for Lion Country Safari in Florida.
What to expect at Lion Country Safari?
Lion Country Safari is spread over 600 acres of land and is home to hundreds of animals.
The safari offers a memorable visit with animal displays and encounters.
The adventure park offers a variety of activities for children, like gemstone mining, maze, mini golf, etc.
Not only this, dining, shopping, and other visitor-friendly facilities are also available.
You can get closer to the animals by camping at the KOA site near Lion Country Safari.
Where to buy Lion Country Safari tickets
You can buy Lion Country Safari tickets at the attraction or online.
However, booking tickets online is the best option because it offers many benefits.
– You get a discount on booking tickets online, which means you can save money.
– You don't have to travel to the attraction to buy tickets and sweat yourself standing in long queues.
– You can book your tickets in advance and plan your tour accordingly.
– Sometimes, the tickets get sold out quickly. However, if you purchase tickets online, you can avoid last-minute disappointments.
– You select a date for the tour that works best for you.
How online ticket works
On the booking page of Lion Country Safari, select your preferred date and the number of tickets and buy them right away.
Tickets will be immediately emailed to your registered email address following payment, so there is no need to print them.
On the day of your visit, head to the entrance and show your smartphone ticket to the gate attendant.
Smartphone tickets are also accepted, so you don't have to take printouts.
Cost of Lion Country Safari tickets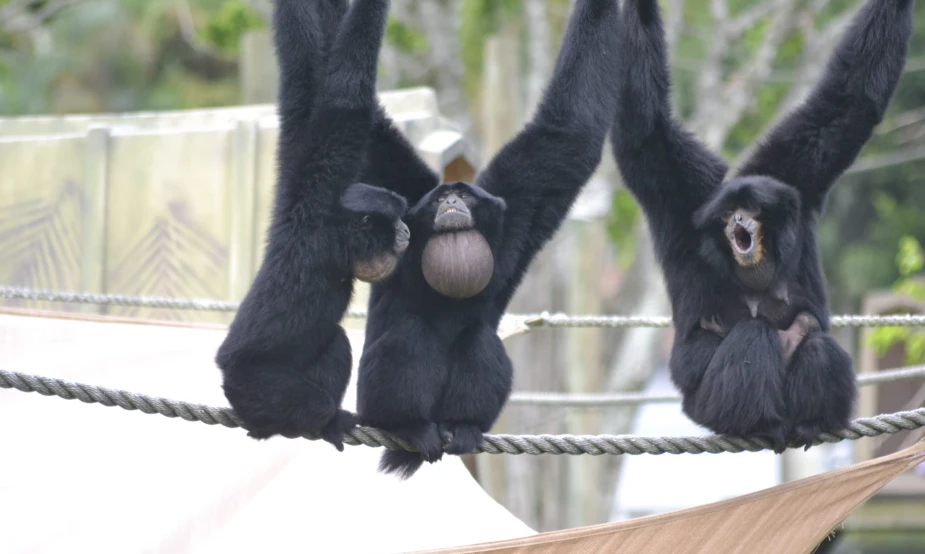 Lion Country Safari tickets cost US $48 for all visitors aged 10 years and above.
Kids aged 3 to 9 years get a discount of US $12 and pay only US $36.
Infants up to 2 years can join for free.
Lion Country Safari entry tickets
With Lion Country Safari tickets, you can enjoy a four-mile drive-through safari with over 900 wild animals worldwide and a walk-through Safari World Adventure Park.
This ticket also provides access to various rides at Adventure park.
However, it does not include the Giraffe feeding exhibit, entry to Lory Bird Aviary, Koi Fish pond, and Petting zoo.
Tickets are booked per person, not per vehicle, and are valid for three months from the date of the visit.
Ticket Price
Adult Ticket (10+ years): US $48
Child Ticket (3 to 9 years): US $36
Infant Ticket (up to 2 years): Free
Buy Miami Go City Pass and discover over 25 top Miami-area activities, attractions, and tours. With this all-inclusive pass, you can explore Zoo Miami, Seaquarium, Big Bus Miami Hop-On Hop-Off, and many more!
---
---
How to reach Lion Country Safari
Lion Country Safari is in western Palm Beach, Florida.
Address: 2003 Lion Country Safari Rd, Loxahatchee, FL 33470, USA. Get Directions
Lion Country Safari is easily accessible by bus and car.
By Bus
Take Bus Number 40 and get off at Southern BL at Lion Country Safari Rd, 2.3 miles (4 km) from the attraction.
By Car
You can also drive or rent a car to Lion Country Safari.
You can easily find the attraction using Google Maps.
Car Parking
You will find metered parking lots inside Lion Country Safari.
Lion Country Safari timings
Lion Country Safari opens daily at 9.30 am and closes by 5.30 pm.
However, the last car admission to the attraction is at 4.30 pm.
How long does Lion Country Safari take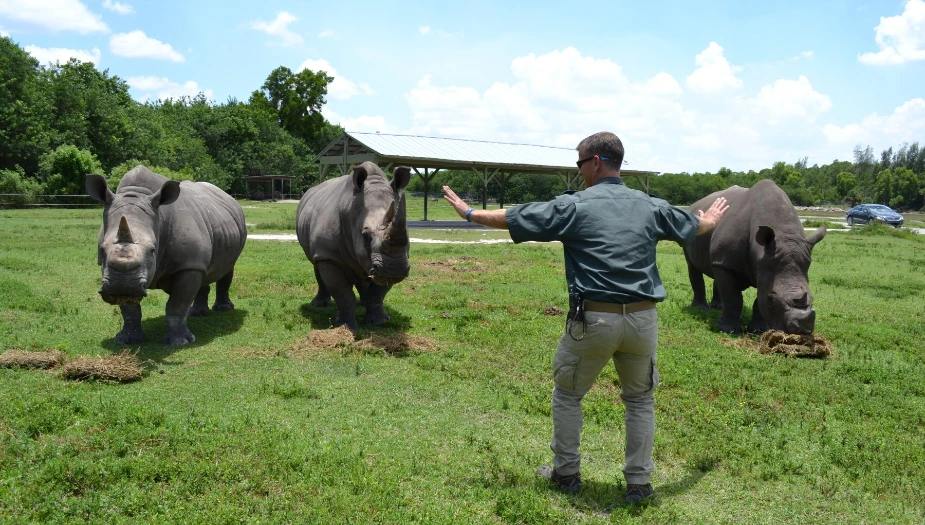 A minimum of four to six hours are required to experience Lion Country Safari fully.
During peak times, allow at least three and a half hours to drive through the four-mile area.
Plan an hour and a half to drive around.
You are free to drive through the safari more than once on the day of your visit.
Best time to go to Lion Country Safari
The best time to go for Lion Country Safari is as soon as it starts at 9.30 am.
In the early morning, it's typically cooler, and the animals are usually more active.
The best season to visit Lion Country Safari is the rainy season.
The animals are typically more active during this time of year because they enjoy the cooler, rainier weather.
During adverse weather, including lightning alerts, rides and some attractions are closed until it is safe to reopen.
Food and drinks at Lion Country Safari
Lion Country Safari has Café ROAR, Cones ice cream shop, Safari Food Truck, a Base Camp refreshment trailer, and Safari Snacks outlet.
You can bring your favorite foods and dine in the outdoor picnic area near the Safari World walk-through park.
On-site barbecues and alcohol are not permitted.
There are several picnic areas available around the walk-through park.
Tables are offered on a first-come, first-served basis.
Lion Country Safari also offers a pavilion that must be reserved ahead of time.
Map of Lion Country Safari
The Lion Country Safari spans over 600 acres, so download the map to plan your visit.
The map will help you identify enclosures and services such as restrooms, restaurants, picnic areas, medical facilities, locker rooms, and souvenir shops.
They are useful for families who want to see their favorite animals first instead of whatever is on the route.
---
---
Lion Country Safari Camping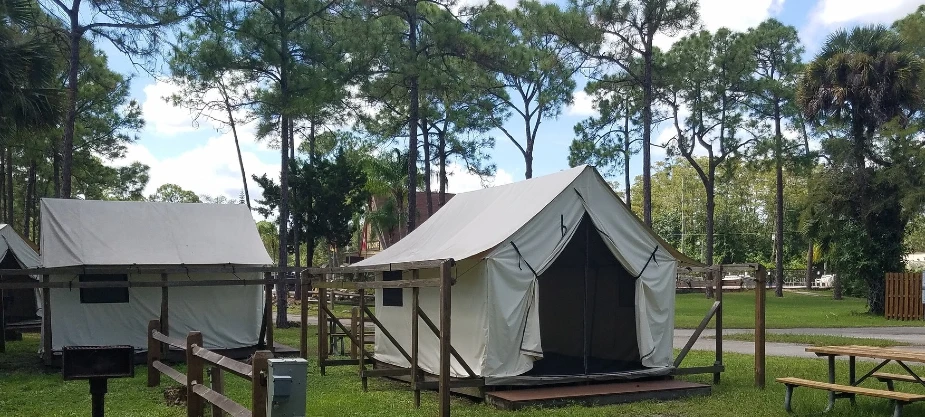 Where else can you hear a lion's roar in the morning and African music while you sleep?
Only at the 320-acre drive-through wild animal sanctuary and adventure park, part of the acclaimed Lion Country Safari KOA!
The well-known Lion Country Safari introduced a new full-service KOA campground to serve visitors looking for an outstanding wild animal experience in the safari region.
The campground offers RV sites with full hookups, rustic cabins that accommodate up to four people, and tent sites.
Animals at Lion Country Drive-Through Safari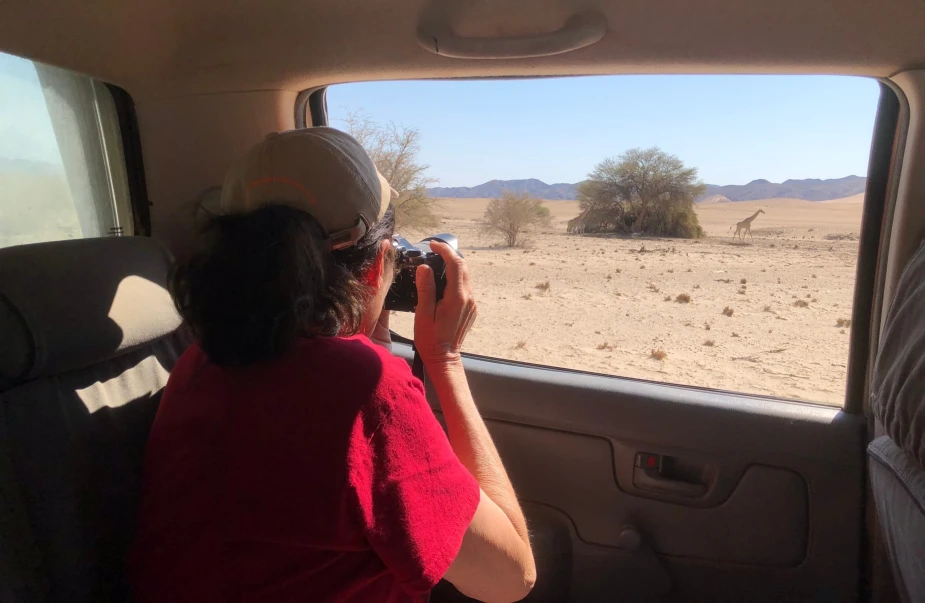 You will find out various exotic species from all over the world.
Las Pampas: Aldabra Tortoise, Alpaca, Brazilian Tapir, Greater Rhea, Marabou Stork
Ruaha National Park: Greater Kudu, Impala, Ostrich
Kalahari Bushveldt: Eastern Bongo, Gemsbok, Nile lechwe, Waterbuck, Wildebeest
Gir Forest: Asiatic Water Buffalo, Blackbuck, Lowland Nyala, Nilgai, Scimitar-horned Oryx
Gorongosa Reserve: African Lion
Serengeti Plains: Common Eland, Common Waterbuck, Watusi/ankole cattle, Wildebeest
Hwange National Park: Giraffe, Greater Kudu, Plains zebra, Southern white rhinoceros, White Handed Gibbon
Rides, attractions, and encounters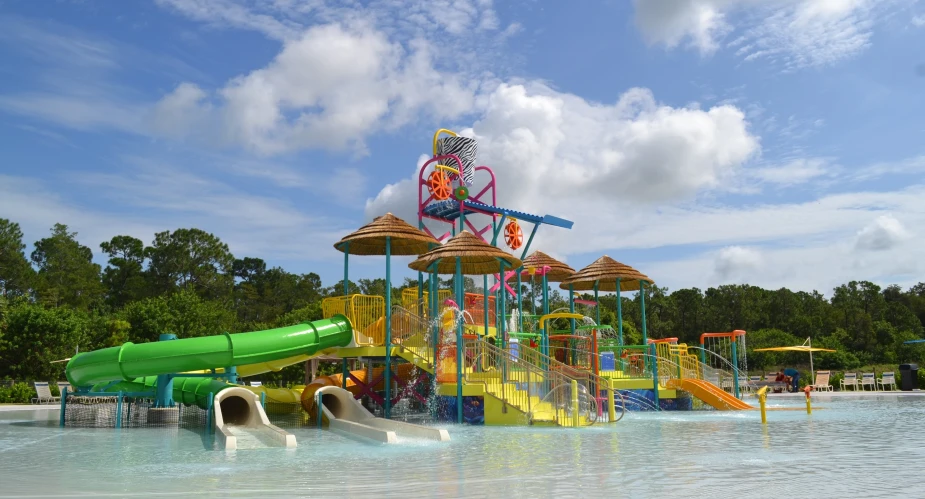 Rides: Flying Elephant ride, Carousel, Rio Grande Train
Water park: Safari Splash Sprayground, Safari Water Slides, Safari Falls
Animal Encounters: Giraffe Feeding, Petting Zoo, Lorikeet Feeding
Other attractions: Gemstone Mining, Maze, Mini Golf, Fun Slide, Safari Queen Pontoon Boat, Paddle Boats
FAQs about Lion Country Safari
Here are a few questions visitors to the Lion Country Safari usually have.
How much does the Lion Country Safari ticket cost?
Lion Country Safari tickets are €45 for tourists aged 12 and above, while kids aged 3 to 9 years pay €34.
Can I drive my own car to Lion Country Safari?
There are two ways to experience Lion Country Safari: You can bring your own car or get a vehicle for rental for a fee from the main office of the attraction. 
What kind of vehicles can I bring to Lion Country Safari?
Convertibles, motorcycles, or any open-air vehicles are strictly NOT allowed. Vehicles cannot have broken windows. Windows and sunroofs must always be closed while driving through the preserve.
Is admission required if my child is a baby or a toddler?
Infants up to 3 years are admitted free of charge at the Lion Country Safari.
Do I need to print tickets?
There is no need to take the printout of your Lion Country Safari tickets. You can show tickets on your smartphone and walk in.
Can I feed the animals?
Lion Country Safari offers animal feeding experiences at the walk-through attraction Safari World for a minimal fee. Giraffe Feeding Encounter, Lorikeet Feeding, and Petting Zoo are among them.
Is Lion Jungle Safari Handicapped friendly?
The wildlife facility is handicap accessible, with a few exclusions owing to architectural constraints. You will be in your vehicle or one of the rental vans in the drive-through section.
Does the Lion Safari in Miami have rides?
Yes. You will find a few rides inside the walk-through park, such as the Rio Grande Train ride, animal carousel, pontoon boat tour, and flying elephant ride.
Are there any extra charges for the rides?
The rides at Lion Country Safari are included with all entry tickets.
Is smoking allowed at the park?
Smoking is permitted only in guest vehicles and in the main parking area of Safari World, a walk-through adventure park.
Do you have a picnic area at Lion Country Safari?
There are numerous picnic areas spread around the walk-through park. Tables are offered on a first-come, first-served basis. It also has a pavilion that may only be reserved in advance.
Popular attractions in Maimi
# Miami Seaquarium
# Miami Zoo
# Jungle Island
# Everglades National Park
# Millionaire's Row Cruise
# Graffiti Museum
# Thriller Miami
# Museum of Illusions
# Miami Duck Tour
# Sawgrass Recreation Park
# Flamingo Gardens
# Skyviews Miami
# Superblue Miami
# Jungle Queen
# Lion Country Safari
# Wynwood Walls