Singapore is one of the cleanest and safest holiday destinations in the world.
It is a unique combination of awe-inspiring architecture, natural beauty, rich culture and delicious cuisine.
Singapore is a highly cosmopolitan city and is a neighbor to the predominantly Muslim country Malaysia.
Even though Singapore is not a Muslim state, almost 15% of its population follow the Islamic faith, which has helped in mushrooming of a lot of halal-friendly restaurants and resorts.
This has resulted in a lot of Muslim tourists planning their halal holidays in Singapore.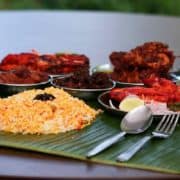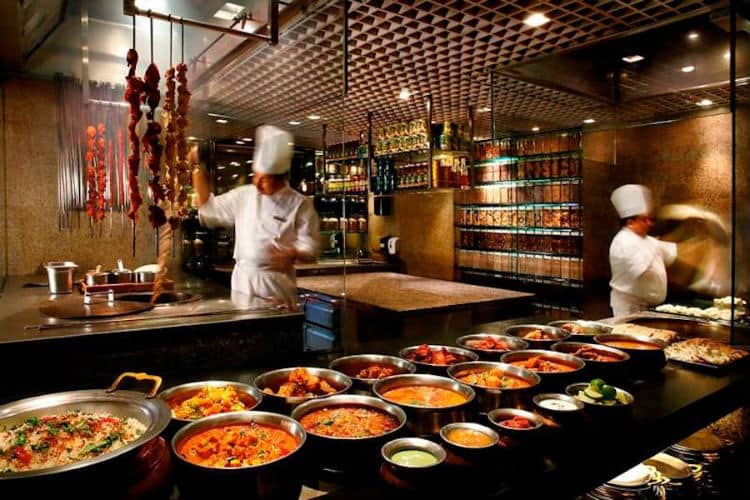 With each passing day, Singapore is becoming a preferred halal holiday destination for Muslim travelers from all over the world.
Travel agencies have also started putting together exciting halal tour packages for Singapore – historic sites, famous mosques and a range of family activities make Singapore a favorite among Muslims.
Attractions popular with Muslim travelers
Singapore is one of the finest Muslim friendly destinations in the world. With a cosmopolitan lifestyle, superb infrastructure and friendly people it is becoming a favorite amongst Muslim tour package providers.
Muslim travelers visiting Singapore will find a host of attractions to visit, for families, couples as well as solo travelers.
These attractions include mosques, nature reserves, museums and so on.
If you are looking for halal food near these tourist attractions, keep an eye out for halal logos at eateries.
Bukit Timah Nature Reserve
Singapore City Gallery
Sentosa Island
Marina Bay
Check out the best things to do in Singapore.
Mosques in Singapore
There are more than 70 mosques in Singapore.
While all these mosques are worthy of a visit, for a Muslim traveler visiting Singapore a few of these are must visit.
Masjid Omar Kampong Melaka, located at Keng Cheow Street in the Singapore River Planning Area is the oldest masjid in Singapore.
Masjid Sultan is a grand mosque located in the Muslim dominated area called Arab Street.
There of the other mosques that make up the best five are – Masjid Malabar, Masjid Abdul Gaffoor, and Masjid Hajjah Fatimah.
Shopping for Muslim travelers
The city of Singapore has several local markets and shopping malls where tourists can shop.
The primary shopping destination is Orchard Road.
For niche shopping experiences one can visit Little India, Malay Village, China Town, and Arab Street.
Muslim travelers to Singapore particularly enjoy their time in Arab Street, so please include it in your itinerary.
Arab Street is not just a street but includes areas such as the Bussorah Street, Muscat Street, and Haji and Bali Lanes.
At the heart of this area is the 200-year old popular Sultan Mosque.
With brightly colored fabrics, Persian rugs, aromatic Arab teas, and mouth-watering halal dishes available at every corner this area is an amazing treat to the senses.
If you love shopping in the night, we strongly recommend Mustafa Centre, which is open 24 hours. For more on shopping in Singapore.
Restaurants serving halal food in Singapore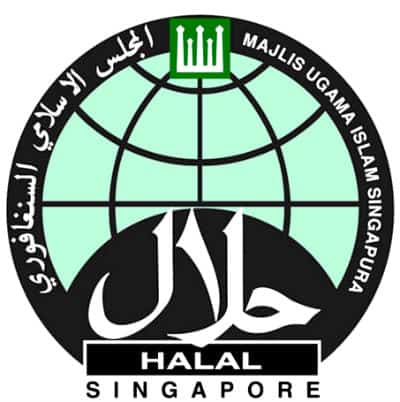 Singapore has a sizable Muslim population (not to mention nearby Malaysia) because of which the country has a wide variety of hotels serving halal food.
Several halal restaurants are certified by the Islamic Religious Council of Singapore, to leave no doubts in the mind of the Islamic traveler.
Here are some of the hotels preferred by visiting Muslim tourists –
1. Marina Mandarin Singapore
2. Royal Plaza on Scotts
3. Fairmont Singapore
4. Grand Mercure Roxy Singapore
5. Perdana Muslim Seafood
6. Al-Azhar Restaurant
7. BBQ Chicken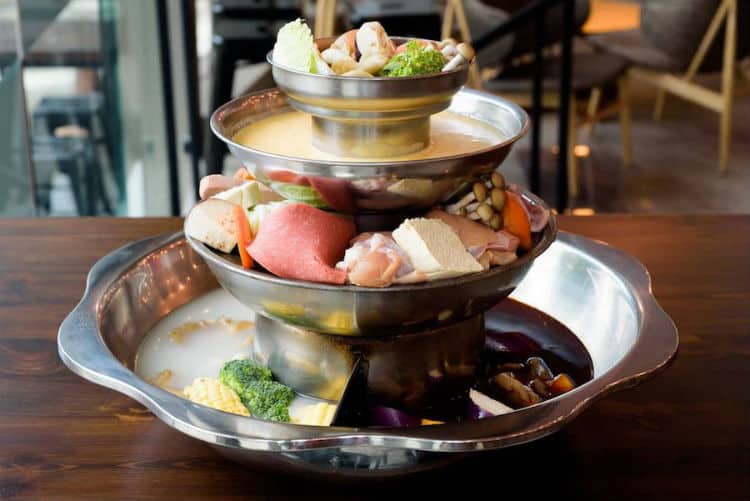 In fact, catering to the popular sentiment a lot of international restaurant brands such as Mc Donald, Pizza Hut, Cofee Bean, Burger King, KFC, Long John Silver etc offer halal food. Halal buffets in Singapore you can't afford to miss.
Self driving halal holidays in Singapore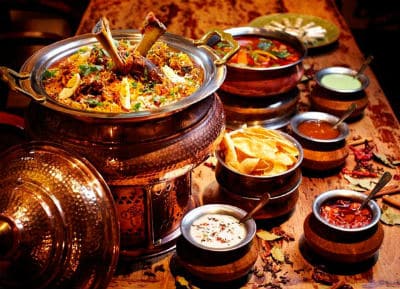 A good percentage of tourists who come to Singapore for their halal holidays are from Malaysia.
If you love to drive around, we recommend driving into Singapore from Malaysia through one of the two entry points to Singapore – Tuas and Woodlands.
Both checkpoints are accessible from the Johor Bahru city centre.
On your way to Singapore, you first cross the Malaysian immigration while getting your passport checked.
Once that's done, you cross the bridge linking Malaysia to Singapore and get in line.
When your turn comes present your passport and Disembarkation/Embarkation Form to the immigration officer from your car window.
If you don't have an Autopass card (an electronic vehicle entry permit for foreign-registered vehicles) you will be directed to purchase it.
Else, you will be on your way to Singapore for your halal holiday.
Recommended Reading: Best cruise line in Singapore
Airlines which land in Singapore and offer halal food
If you aren't driving in from Malaysia for your halal holidays in Singapore, you must be flying in.
There are more than a hundred different airlines which land in Singapore daily but the below mentioned always provide halal food to their passengers.
We strongly recommend that you book your flight tickets in one of them –
# Sri Lankan Airlines
# Malaysia Airlines
# Singapore Airlines
# Vietnam Airlines
# AirAsia
Facilities for Muslim travelers at the Singapore airport
The Changi Airport in Singapore is one of the best in the world. It is a travel hub with connections to over 200 destinations across the world.
It serves travelers of every kind and offers a wide range of amenities for Muslim travelers.
Prayer Rooms: The airport houses 3 prayer rooms, one in each terminal.
Halal Restaurants: A range of restaurants serving halal food are available at the airport.
These include international chains like KFC, McDonald's, Burger King and others. Look for halal sign at the eateries. Best halal restaurants at Changi airport.
Attractions: Interactive art area, movie theatre, swimming pool and butterfly garden etc are available within the airport itself
Sources

# En.halalbooking.com
# Havehalalwilltravel.com
# Trip101.com
# Halalgo.com

The travel specialists at TheBetterVacation.com use only high-quality sources while researching & writing their articles. We make every attempt to keep our content current, reliable and trustworthy.
Halal holiday destinations
# Halal holidays in Oman
# Halal holidays in Morocco
# Halal holidays in Maldives
# Halal holidays in Marrakech