Halal holidays are a great opportunity for Muslim families to have a vacation which abides by Islamic Sharia laws.
Turkey and Malaysia had been the frontrunners in halal travel.
However, halal holidays in Morocco are also becoming increasingly popular.
The North African country of Morocco (officially a kingdom) is ideal for Muslim travelers. Almost 99 percent of the population is Muslim.
Not just that, tourism is one of the main pillars of Moroccan economy, which makes the place tourist-friendly.
From the Mediterranean coast to fabulous deserts to ancient Islamic sites, Morocco has something to nourish every Muslim traveler's soul.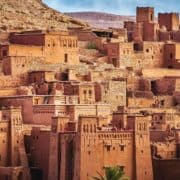 Halal friendly resorts in Morocco
The three biggest cities of Morocco, Marrakesh, Rabat and Casablanca have plenty of options for Muslim friendly holidays.
Try the luxurious Le Vizir Center Park and Resort in Marrakesh.
It offers halal tour packages to Morocco to suit every need, like a private outdoor pool for women only.
All the food served in the resort is halal.
Additionally, only halal food is available in nearby restaurants and groceries.
For something a little more fun, book yourself into the Riad Chergui.
Located right in the heart of Marrakesh, this colourful and comfortable hotel has all modern amenities like WiFi, besides being completely Muslim friendly.
Its central location makes it close to some of the best halal restaurants in Morocco.
Should you choose to visit the lesser known city of Fes, do stay at the Riad Andalib.
It is a five star boutique hotel with an Andalusian vibe and a friendly, helpful owner.
The colourful bazaars of Fes are just a short walk away.
For an authentic and unforgettable experience, book yourself an actual Riad, or a traditional Moroccan home.
Riads suit all budgets and cater to halal holidays. Depending on your budget, you can book individual rooms or the entire Riad. You can try Nicole Francesca's Riad on AirBnb.
Attractions in Morocco for Muslim travellers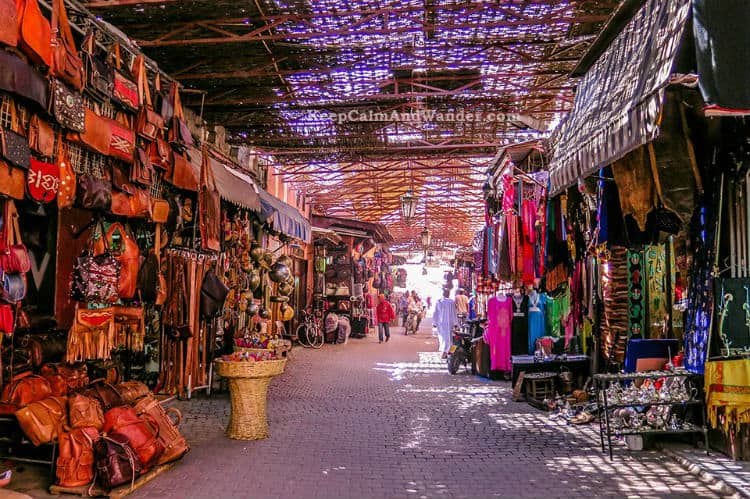 The Marrakesh Medina is a bustling, alive entity.
Declared a World Heritage Site by UNESCO, Islamic tourism in Morocco has this old city at the top of its must-see list.
From local merchandise to snake charmers to acrobats, the labyrinthine alleys of Medina will spring a surprise at every turn.
Add to this the many Almoravid monuments strewn across the old town. Medina will leave you breathless.
Visit the decadent Hassan II Mosque in Casablanca. Soak in the serenity of the blue and white houses in Rabat's Oudaias Kasbah.
Gaze in awe at the Bab al-Mansour in Meknes' Imperial City.
Halal honeymoon packages to Morocco
With its bustling modern life touched by a glorious history, scenic coastlines and dazzling deserts, Morocco is a honeymooner's paradise.
Choose from a wide range of halal honeymoon packages which guarantee a memorable time for you and your loved one.
Most of the halal travel packages to Morocco can be customized to become a honeymoon package.
All you have to do is contact your tour operator and inform them.
The Riad Chergui in Marrakesh can be your pick.
It offers a honeymoon bed decorated invitingly with rose petals, a romantic spa date and exclusive excursions to nearby attractions.
Halal holiday destinations
# Halal holidays in Singapore
# Halal holidays in Oman
# Halal holidays in Maldives
# Halal holidays in Marrakech