Muslim friendly holiday packages are quite popular in Marrakech, the capital city of Morocco.
There are many halal resorts and hotels in Marrakech which makes it a perfect holiday destination for Muslims. Marrakech is also as the Rose City of Morocco.
Whether you are planning a relaxing holiday or a hectic vacation this city is an excellent all inclusive halal holiday destination.
The eloquent beauty of the city coupled with traditional Islamic restaurants and hotels can charm any visitor.
If your objective of a holiday is learning a little bit of Islamic history, eating mouth-watering halal food and lots of relaxation Marrakech is the best holiday destination for you.
This Moroccon city is perfect for both Muslim couples and Muslim families.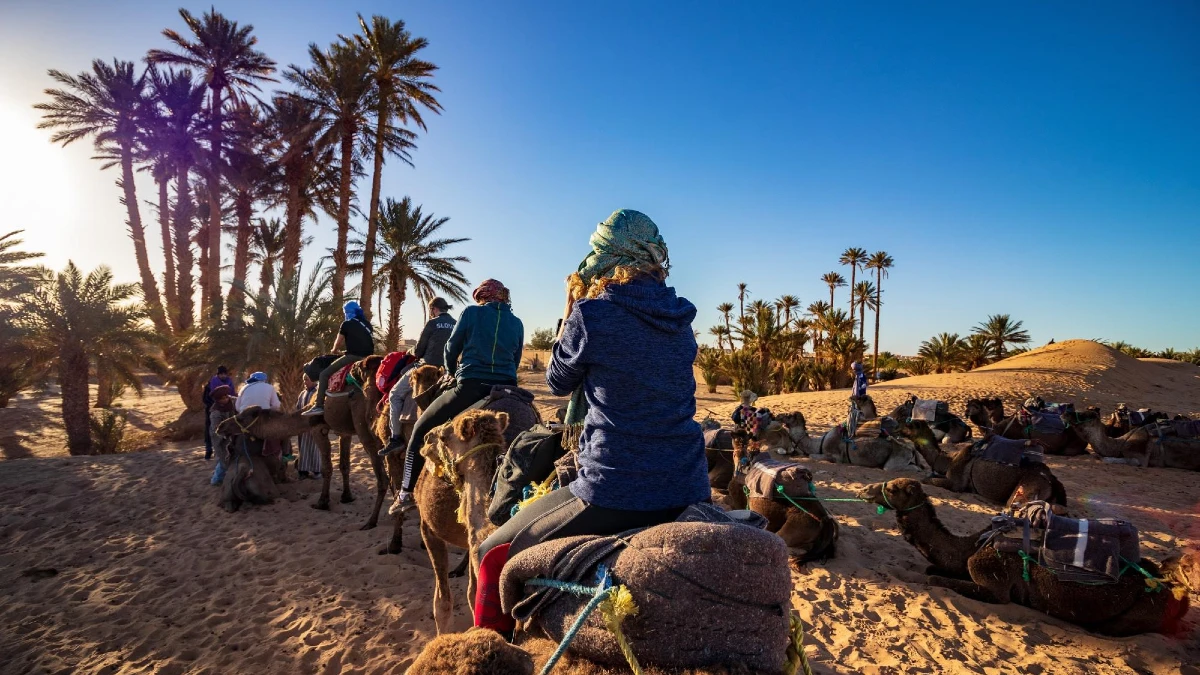 Best halal resorts and hotels in Marrakech
There are plenty of Halal hotels and resorts in Marrakech which makes it an ideal destination for the Islamic holidays.
1. Hotel Pullman Marrakech Palmeraie Resort and Spa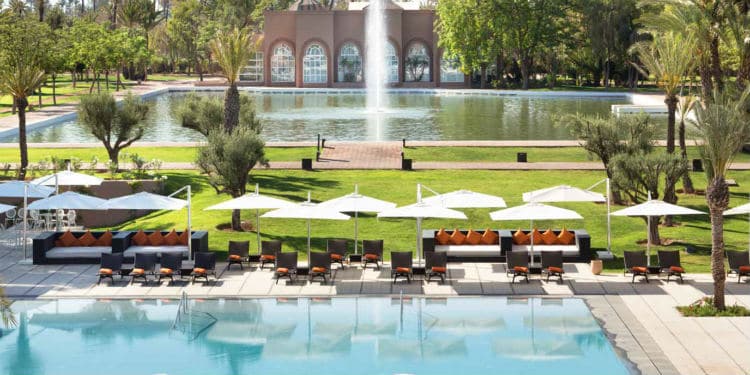 Hotel Pullman Marrakech Palmeraie Resort and Spa is one of the most exotic up-scale resorts with spa in the old city of Marrakech.
Surrounded by palm and olive trees all over this resort makes for a relaxing halal holiday for all Muslim tourists.
The Kids Village is open all day.
Its two restaurants Mezze and L'Oliveraie serve halal food all through the day.
2. Palmeraie Palace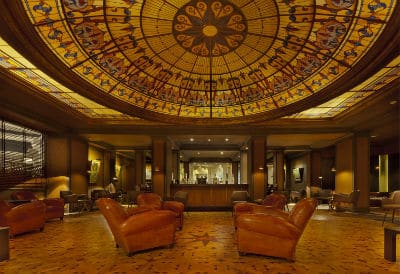 Palmeraie Palace is the perfect all inclusive halal holiday resort. You can enjoy free halal breakfast, beautiful spa and posh outdoor dining facilities at this resort. An ideal place to experience the traditional charm of Morocco, at this resort you can also try your hand at the Golf greens – at the centrally located PalmGolf Marrakesh Palmeraie. The best thing about this hotel is the number of restaurants they have – 11 in number.
3. Es Saadi Marrakech Resort – Palace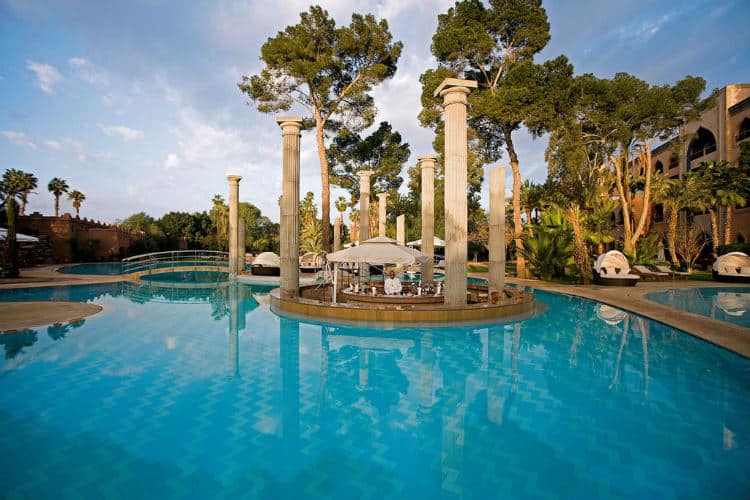 Es Saadi Marrakech Resort – Palace offers you a luxurious setup and lavish luxe spa and options for hammam baths.
The Muslim friendly environment at this hotel will make you yearn for more, as you finish your holiday and leave.
This hotel looks out over the Jardin d'Hiver and swimming pool.
4. Amanjena Luxury Resort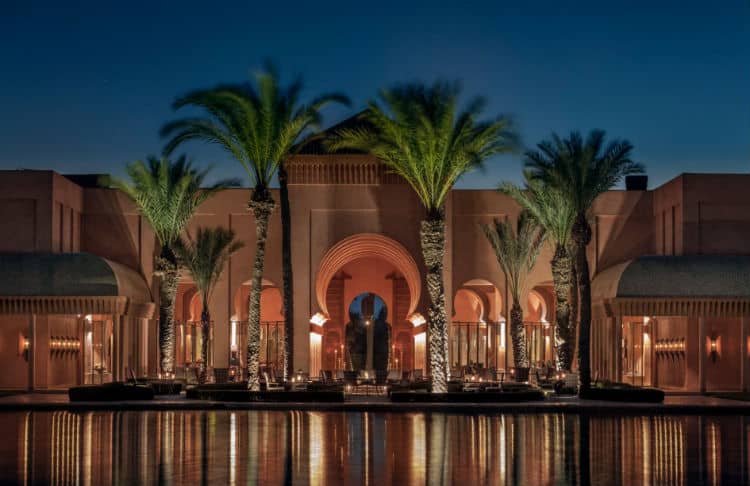 Amanjena Luxury resort offers a host of spa therapies for Muslim vacationers.
Their two hammam suites are a must visit.
The halal food at this resort is so amazing that you may be forced to burn the extra calories at the resort's gym and tennis courts.
The Caidal tent, set in an olive grove, is perfect for intimate dinners for romantic couples.
5. Hotel Riad 72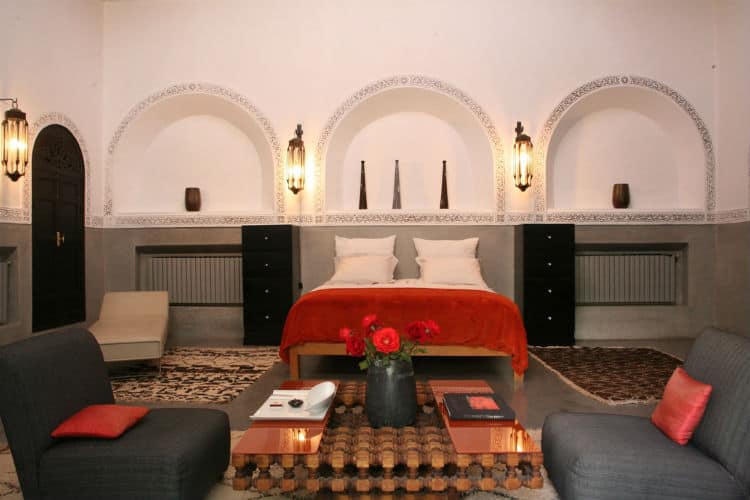 Raid 72 is a boutique hotel and is just right for Muslim families or Muslim couples, as it is situated in the heart of Medina.
Do watch the beautiful sunset from Riad 72's roof terrace and follow it up with dinner under the stars.
Muslim couples on halal holidays to Marrakech must opt for Raid 72's luxurious Karma Suite.
6. Mandarin Oriental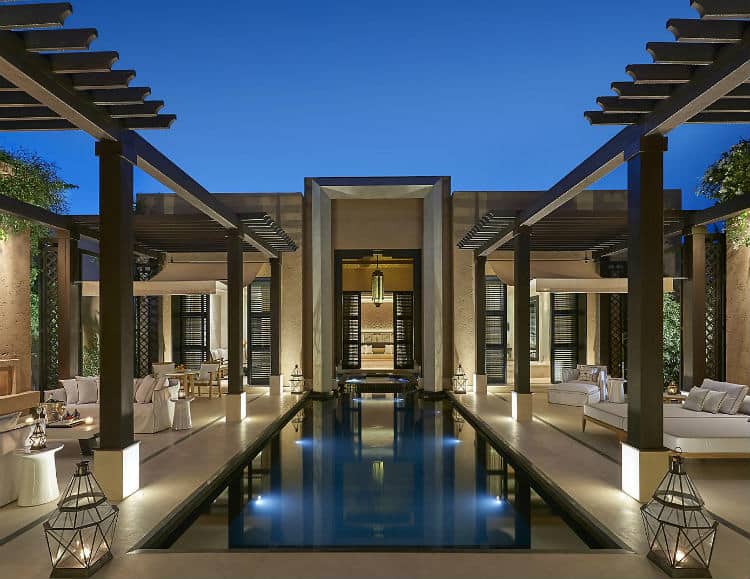 Located just minutes from the city center five-star luxury hotel Mandarin Oriental is located amongst fragrant gardens and olive groves.
If you stay in this resort during your halal holidays, you gain access to two premium golf courses Royal Golf and Golf Al Maaden.
Don't miss the Atlas Mountains which are nearby.
7. Four Seasons Resort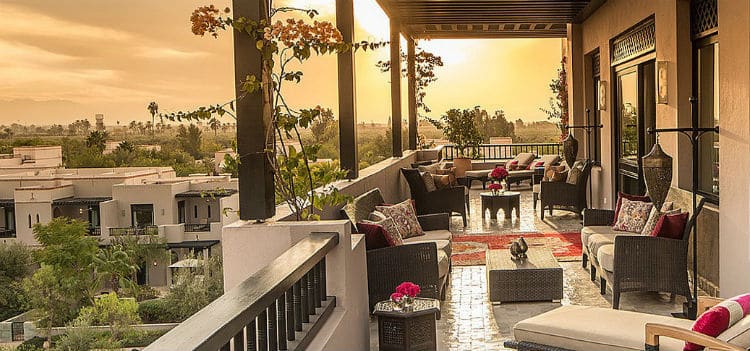 If you have kids on your Muslim holiday to Marrakech, we suggest you opt for the Four Seasons Resort.
It has specially designed activities, events and excursions for kids of all age groups which can keep them busy the whole day.
The two tennis courts also have floodlights, which means you can indulge in a tennis game at night.
If you want to take away a skill from this vacation, enroll for the Moroccan Cooking Classes on offer.
8. Hotel Ryad Mogador Agdal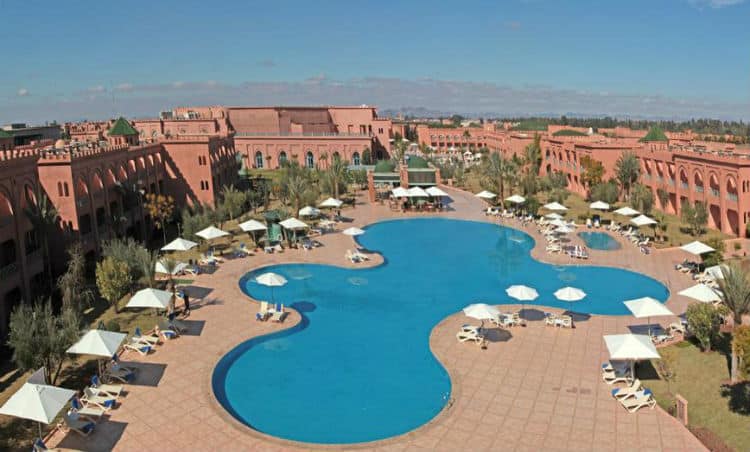 If you want to stay bang in the middle of Marrakech's landmarks, Ryad Mogador Agdal should be the hotel of your choice.
It is just 10 minute's drive from Djemaa El Fna square, the most happening square in the city.
Your day at this halal hotel will start with a halal buffet in the morning.
If you love shopping the Al Mazar shopping centre is also nearby.
All the three restaurants serve halal international and Moroccan food.
9. Hotel Ryad Mogador Opera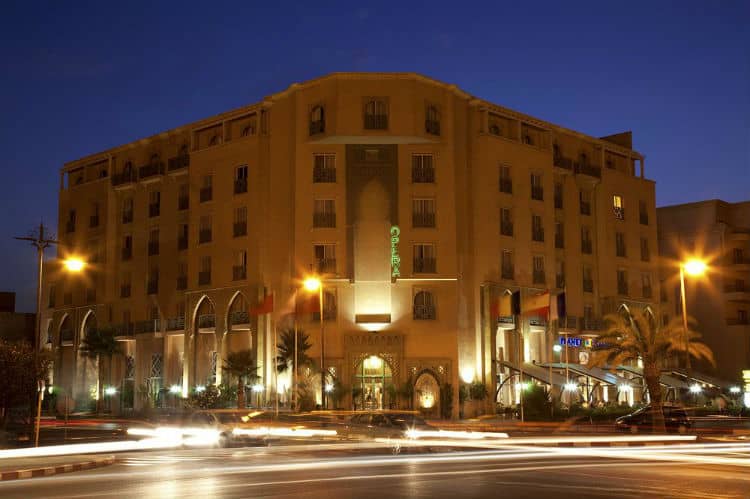 Hotel Ryad Mogador Opera is located at the plush Mohammed Avenue VI area, right opposite the Marrakech Train Station.
Attractions such as the Royal Palace, Bahia Palace, Gardens and the Koutubia and Bin Youssef mosques are nearby.
If you are on a romantic holiday with your spouse, you may want to try out the Royal Theatre, which is right next to the hotel.
Ryad Mogador Opera has two restaurants, Le Bahia and Le Badii which serve halal traditional Moroccan and international food.
Attractions in Marrakech for Muslim travelers
Marrakesh is a perfect holiday destination for both Muslim families with kids and for Muslim couples.
There is plenty to do and enjoy in Marrakech for people of all age groups.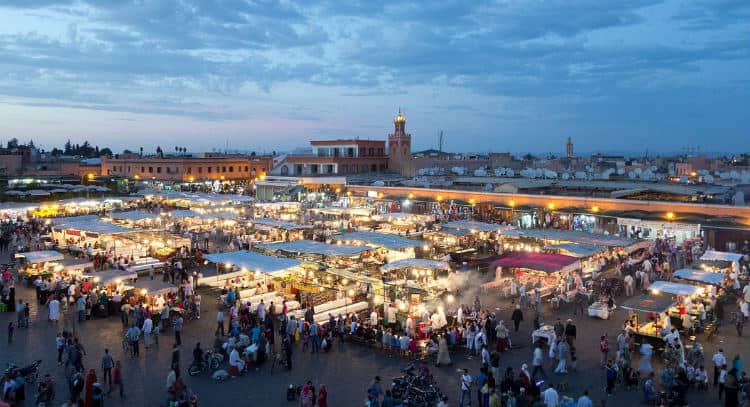 Djemaa el-Fna, Marrakesh's main square is must-visit for all Muslim travelers.
The stalls at this most popular square offer authentic Moroccan Muslim cuisine.
At Djemaa el-Fna you can also enjoy halqa (street theatre).
Dar Si Said Museum and the Museum of Muslim Art is of special interest for the Muslim travelers to the city.
During your halal holiday to this captivating city of history and art, you must also witness the magnificence of El Bahia Palace.
The Palace is built in both Islamic and Moroccan style.
During your halal holiday in Marrakech, do visit the Mosques for a prayer or two.
There are hundreds of mosques in Marrakech, but the finest are – Koutoubia Mosque, Kasbah mosque, Mouassine mosque, Ben Youssef Mosque and the Ben Saleh Mosque.
Restaurants serving halal food in Marrakech
The good news is that you do not need to worry about the halal signs when you are in Marrakech.
In this exotic city, all are halal restaurants.
Enjoy alcohol and pork free menus at the famous Dar Najat's Kitchen.
No Muslim traveler can avoid the temptation of the halal meat served at the Restaurant Riad Omar and the Marrakech Korner.
Then, of course, there are the marvelous food stalls at the Djemaa El-Fna, Marrakech's main square.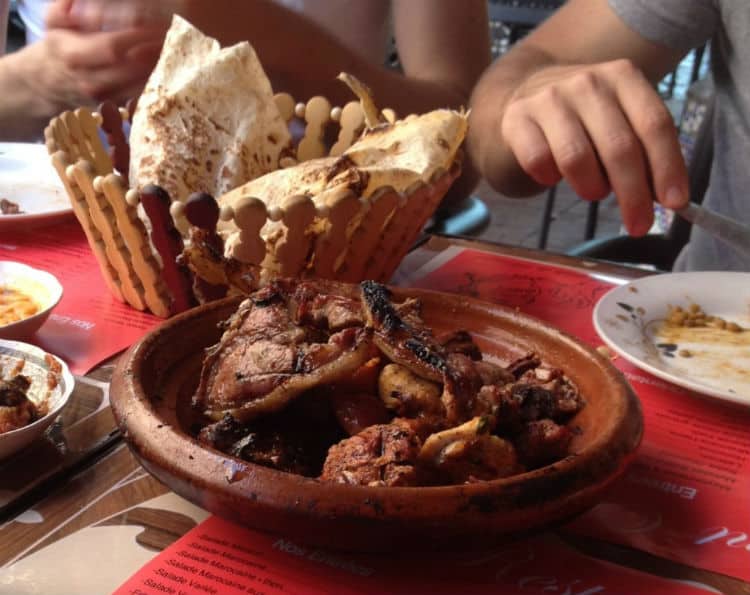 Here is a list of top ten halal food serving restaurants in Marrakech:
1. Amal
Cuisine: African, Moroccan, Mediterranean
Address: Rue Allal Ben Ahmed et Rue Ibn Sina | Gueliz, Marrakech 40000, Morocco, +212 5244-46896
2. Dar Anika Kitchen
Cuisine: African, Moroccan, Middle Eastern
Address: 113, Rue Riad Zaitoun Kdim | Bab Mellah, Marrakech 40000, Morocco, +212 5243-91751
3. Restaurant du Red House
Cuisine: African, Moroccan, Mediterranean
Address: Av el Yarmouk, Marrakech 44000, Morocco, +212 5244-37040
4. Roti D'or
Cuisine: Moroccan, Fast food, Middle Eastern
Address: Kennaria 17 | Marrakesh, Morocco, Marrakech 40000, Morocco, +212 675-452260
5. Dar Chef
Cuisine: Moroccan, African, Vegetarian Friendly
Address: Rue Kennaria N 123 Bis, Marrakech 40000, Morocco, +212 661-286859
6. Cafe – Restaurant Bab Ftouh
Cuisine: Moroccan, Middle Eastern, Mediterranean
Address: 64 place Ftouh Marrakech GSM | Praça, Marrakech, Morocco, +212 624-626422
7. Dar Cherifa
Cuisine: African, Moroccan, Middle Eastern
Address: 8 derb Cherfa Lakbir, Moussine | Medina, Marrakech 40000, Morocco, +212 5244-26550
8. LATITUDE31
Cuisine: Moroccan, Mediterranean, Middle Eastern
Address: 186, Rue El Gza Arset Ihiri | Bab Doukkala, Marrakech 40000, Morocco, +212 5243-84934
9. Cuisine De Terroir
Cuisine: European, African, Moroccan
Address: 118 Rue Kennaria | Rue Des Banques, Marrakech 40030, Morocco, +212 610-193183
10. Marrakech Henna Art Cafe
Cuisine: Moroccan, Cafe, Mediterranean
Address: 35 Derb Sqaya, Marrakech 40000, Morocco, +212 666-779304
Sources

# 100halalhotels.com
# Halaltrip.com
# Mrandmrshalal.com
# Alharamtravel.co.uk

The travel specialists at TheBetterVacation.com use only high-quality sources while researching & writing their articles. We make every attempt to keep our content current, reliable and trustworthy.
Halal holiday destinations
# Halal holidays in Singapore
# Halal holidays in Oman
# Halal holidays in Morocco
# Halal holidays in Maldives