Golf is not what one thinks of when they think of Vietnam.
The South-East Asian country is more popular internationally for its culture and heritage.
Surprising as it might sound to the uninitiated, Golf holidays in Vietnam are quickly becoming a craze.
If you love Golf, a nice relaxing Golf vacation in Vietnam will definitely add to your memories.
From the famous cities of Saigon and Hanoi to the sun, sea, mountains, there are plenty of other attractions to keep you busy during your Golf break here.
In order to attract Golfers with a penchant for luxury, Vietnam offers some of the best Golf packages.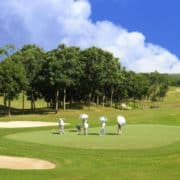 Best Golf courses in Vietnam
Vietnam has its very own Golf coast, which is dotted with many Golf courses and Golf resorts.
Danang is the celebrated entryway into this Golf coast and has much to offer for avid Golfers.
1. Ba Na Hills Golf Club Course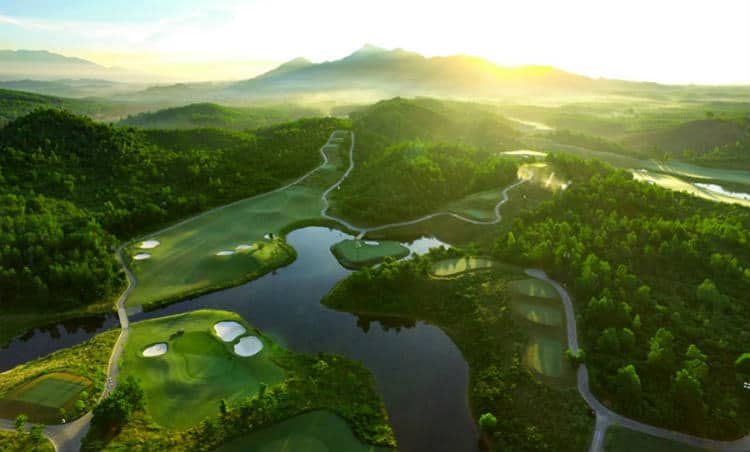 There are four main Golf courses in Danang.
Of these, the Ba Na Hills Golf Club Course is the first Golf course in the world designed by the British Golfer Luke Donald.
Sprawled across many different valleys of the Bana Hills, this 18 hole Golf course was built as recently as 2016.
The mountainous course has a generous dose of trees, water hazards and varying elevation to add to the challenge and enjoyment.
Additionally, it has a Golf Academy, a Golf school, restaurants, and spas.
2. BRG Da Nang Golf Resort Course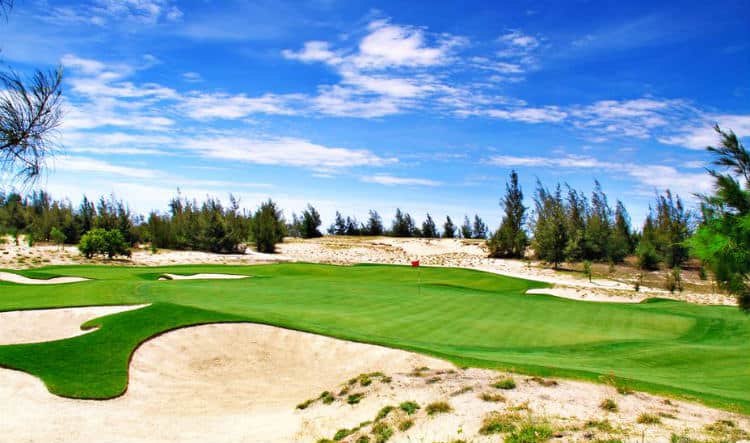 BRG Da Nang Golf Resort Course is comparatively older.
Built in 2010, it immediately became popular after being voted one of the 15 best new Golf courses in the world.
It has consistently been voted the best Asian Golf course as well.
Situated almost on the seaside, it offers stunning views as well as a memorable round of Golf.
The sea breeze adds to the challenge on this 18 hole course designed by Greg Norman.
Recommended Reading
1. Golf holidays in Russia
2. Golf holidays in Thailand
3. Laguna Golf Course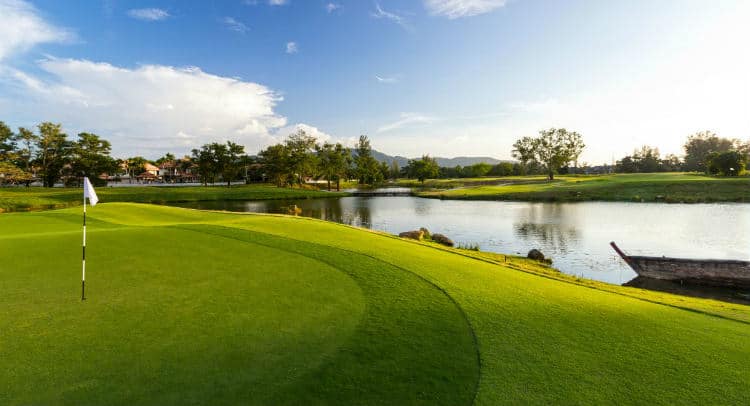 A few kilometers away from Danang is the Laguna Lang Co Golf Club.
This 18 hole Golf course was designed by celebrated Golfer Sir Nick Faldo in 2012.
Laguna Golf Course has something for everyone – for beginners as well as for professionals.
Located between the mountains and the sea, it offers great scenery as well.
4. Mountainview Golf Course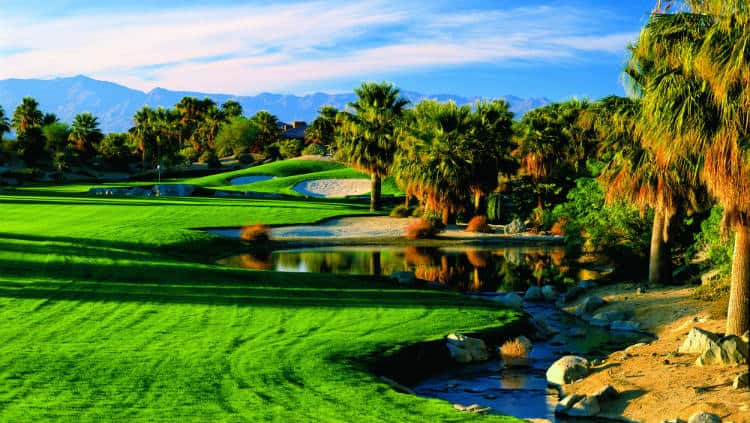 Even though Danang is the most popular spot for Golf vacations in Vietnam, Golfing in Hanoi has its own charm.
The BRG Kings Island Golf Resort, for example, has two beautifully maintained Golf courses for the discerning traveler.
They are named the Lakeside Golf Course and the Mountainview Golf Course.
The names give one an idea of what to expect on these courses, though what will greet you here will far exceed all your expectations.
Other Golf courses in Hanoi include the BRG Legend Hill Golf Resort, the Chi Linh Star Golf and Country Club, the Long Bien Golf Course and the Phoenix Golf Resort among others.
Saigon and Dalat are two more interesting stops to try on your Golf break in Vietnam.
There are special Saigon Golf packages that can be customized to suit individual needs. Don't miss the Dong Nai Golf Resort and the Harmonie Golf Club in Saigon.
Best Golf Resorts in Vietnam
Danang is the jewel on the Golf coast of Vietnam. Predictably, it has the largest and most varied concentration of Golf resorts in the entire country.
1. Pullman Danang Beach Resort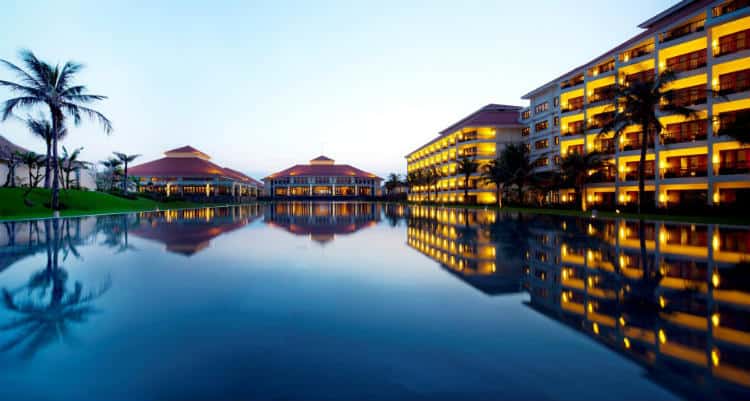 Of all the Golf resorts in Vietnam, the most luxurious hotel is probably the Pullman Danang Beach Resort.
Situated right on the beautiful My An beach, this five-star property will offer you spectacular views of the sea right from the comfort of your room.
It is conveniently located near all the main Golf courses of Danang, making your daily commute a breeze.
Recommended Reading
1. Golf holidays in Cyprus
2. Golf holidays in New Zealand
2. Novotel Danang Premier Han River
Slightly less expensive than the Pullman is the Novotel Danang Premier Han River.
From the rooftop bar of the fantastic hotel, you can get a gorgeous view of the city while enjoying a drink.
3. Sanouva Danang Hotel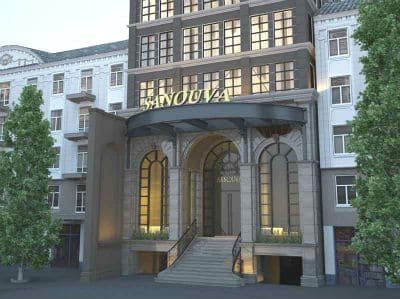 The other popular luxury hotel in Da Nang is Hotel Sanouva Danang. Near the Golf courses of Hoi An and Hue, this hotel used to be a colonial building. It retains that old-world charm but does not compromise with modern luxury.
4. Dalat Palace Golf Club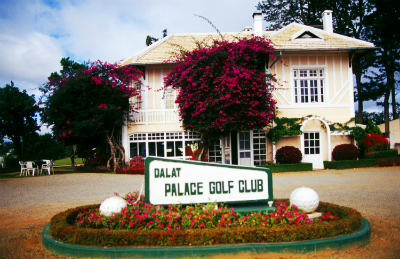 The hill city of Dalat had given birth to Golf in Vietnam, and is hence a must visit if you are planning a Golf holiday in Vietnam. The Dalat Palace Golf Club offers Golf and relaxation both, and has some exciting Golf packages on offer. The Dalat Palace Heritage Hotel is a five-star destination which you can choose for a memorable Golfing holiday.
5. Sofitel Legend Metropole Hanoi
If you want to play on the championship standard courses of Hanoi, you are spoiled for choice as far as accommodations are concerned.
The Sofitel Legend Metropole Hanoi is a luxurious five-star hotel, located near the main Golf courses.
It is housed in a French colonial building that is more than a hundred years old but offers every imaginable luxury.
6. Silk Path Hotel
The Silk Path Hotel in Hanoi is a Golfer's paradise. Not only is it located near the renowned Golf courses, it also offers world-class amenities.
Best time for Golf holiday in Vietnam
Vietnam is a large country and can be divided into three regions—North, Central, South.
The climate across the country is predominantly tropical monsoon.
But these individual regions have some climatic idiosyncrasies, which you should remember while planning Golf tours.
The Northern area has two seasons, winter and summer.
The period from late September until early April is ideal for Golf Vacations.
The Central and Southern regions have similar Golf seasons, the first from October to March and the second from October to February.
While Asians are well-acquainted with the tropical climate, Europeans should brace themselves for high temperatures and humidity.
Green fees in Vietnamese Golf courses
For citizens of America or Europe planning a Golf vacation in Vietnam, the green fees shouldn't be a concern.
Though it has to be kept in mind that most luxury Golf resorts keep their green fees and other prices aligned with international standards.
Green fees are around 120 US Dollars on an average, though the price can increase on weekends.
Additional services like Golf cart, Golf shoes, Golf sets, and umbrellas are all available for extra payment.
There are many websites offering great deals on green fees if you book an all-inclusive Golf vacation in Vietnam.
Sources

# Golfasian.com
# Golflux.com
# Golftripz.com
# Golfsavers.com

The travel specialists at TheBetterVacation.com use only high-quality sources while researching & writing their articles. We make every attempt to keep our content current, reliable and trustworthy.
Recommended Reading
1. Golf holidays in Florida
2. Golf holidays in Portugal