Historically tourists have been holidaying in Russia for numerous reasons – to enjoy nature, to relish the Russian wildlife, to take in its varied history, to show off their winter sports skills etc.
However, in recent times one more reason to visit Russia has become popular – to play Golf.
Believe it or not, but the first Russian 18-hole Golf course was built in the suburban area of Nakhabino, Moscow in 1994.
Moscow Golf and Country Club remained the only 18-hole Golf course in the country for many years.
Since then many more Golf courses have been added and today, Golf holidays in Russia is one of the country's biggest tourist attractions.
So book yourself a Golfing vacation in Russia and have the experience of a lifetime.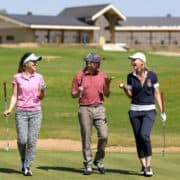 Best time for Golf holidays in Russia
Russia is one of the largest countries in the world and the weather varies from one part of the country to the other drastically.
Some parts of Russia get extreme weather, and it is not possible to play Golf all through the year.
Thankfully, the main Golf courses are in and around Moscow. Apart from long and bitter winters, Moscow enjoys mostly pleasant warm weather.
Winter is from the beginning of November until the end of March. It is best to avoid Golf tours to Russia during these months.
Golfing season in Russia begins from April and goes on until October.
Autumn lasts for two months from September to October and these two months are the best for Golf holidays in Russia.
You can enjoy beautiful natural surroundings along with a great game of Golf.
Recommended Reading
1. Golf holidays in Thailand
2. Golf holidays in Vietnam
Best Golf courses in Russia
Russia has some of finest Golf courses in Eastern Europe.
1. Skolkovo Golf Club Course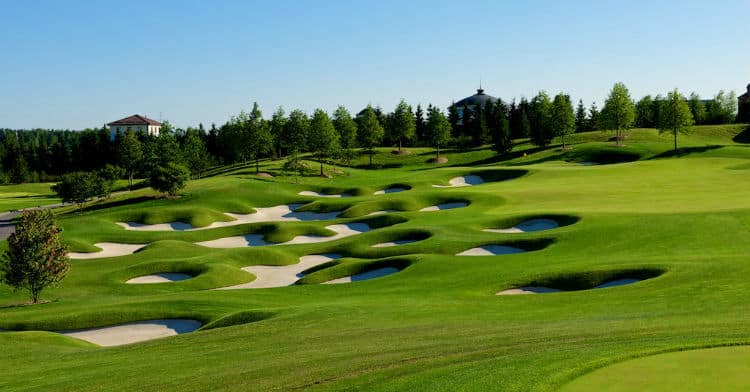 Skolkovo Golf Club has one of the finest Golf course in Russia.
Legendary American Golfer Jack Nicklaus designed this Russian Golf course.
The sprawling greens at this course have many lakes and bunkers providing ample challenge to Golfers from all over the World.
2. Tseleevo Golf & Polo Club Course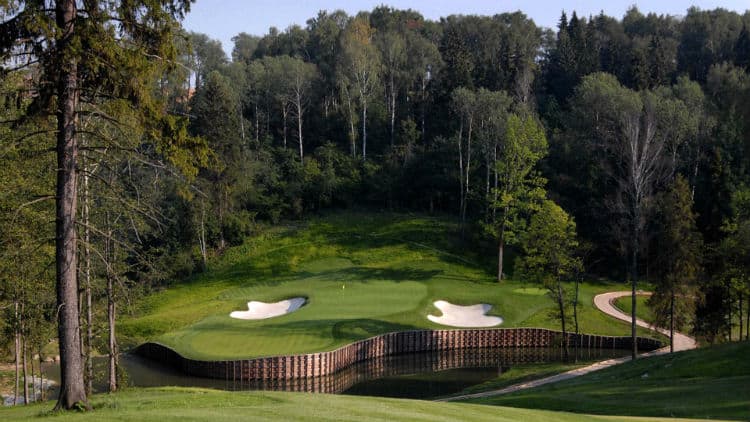 Tseleevo Golf & Polo Club Course situated at picturesque forest area 42 km north from Moscow is another fine Russian course.
This was also designed by Jack Nicklaus in 2008.
In 2013, this course hosted the European Tour – when the prestigious tournament returned to Russia after five years.
This course also has a luxury Golf resort.
Besides Golf, this resort also has a ski slope, a polo club, a hunting club and luxurious amenities to help you unwind after a day outdoors.
3. Zavidovo PGA National Golf course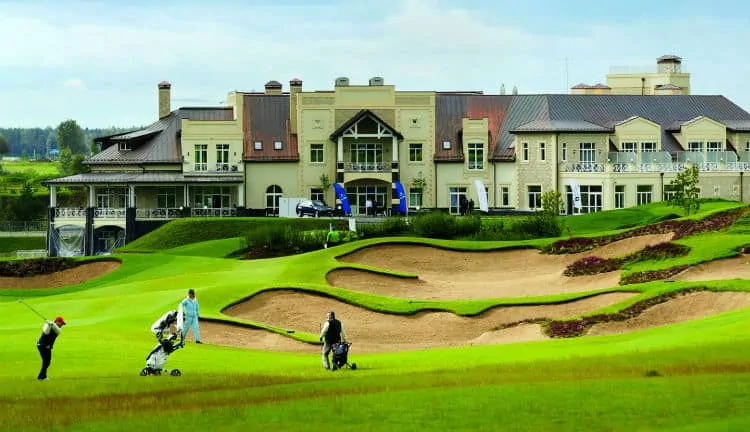 An hour's drive from Moscow takes you to the Zavidovo PGA National Golf course.
Built with a traditional Scottish aesthetics, it offers good water challenges.
This is Russia's first and only Golf course carrying the prestigious PGA title.
Recommended Reading
1. Golf holidays in Australia
2. Golf holidays in Dubai
4. Pestovo Golf Club Course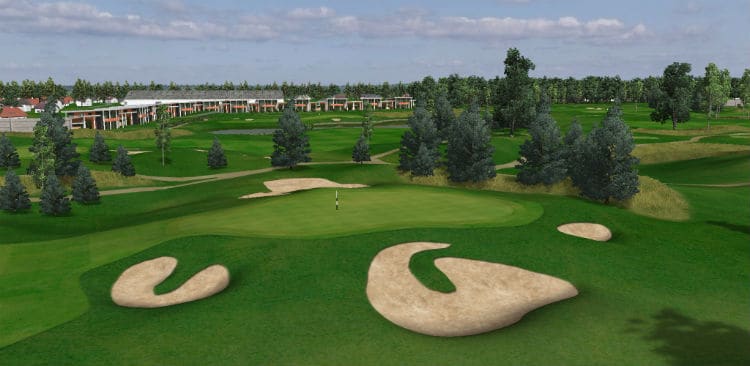 The Pestovo Golf Club Course is a world-class 18-hole course stretching 6,483 m (about 7,090 yards).
It has been specially designed to host major tournaments.
It has artificial obstacles which compensate for lack of scenic beauty.
It also offers a yacht club for entertainment and relaxation.
5. Moscow Country Club Course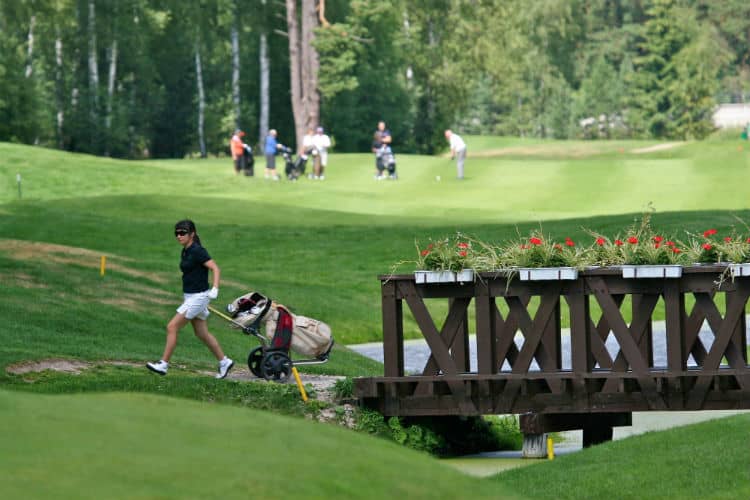 The Moscow Country Club Course is the best-known Golf course in Russia.
Situated outside Moscow, it offers 300 acres of beautiful Golfing greens.
Half the holes here present a water challenge.
The signature is a 576-yard par five 5th.
This course deserves special mention, as it put Russia on the Golfing map of the world.
Balancing the water challenges are beautiful forest park-like views.
The greens and the clubhouses are all kept in excellent condition.
No doubt it is the favorite destination of the tourists who book Russian Golf packages.
Dunes Golf and Country Club is near St Petersburg, Russia's cultural capital as well as its second largest city.
Other good Golf courses include the Moscow City Golf Club, Don Gold and Country Club, the Pirogovo Country Club and the Links National Golf Club.
Of these four Golf clubs, only the Links Club has an 18-hole course.
Sources

# Golftripz.com
# Europeantourdestinations.com
# Yourgolftravel.com
# Alercegolf.com

The travel specialists at TheBetterVacation.com use only high-quality sources while researching & writing their articles. We make every attempt to keep our content current, reliable and trustworthy.
Recommended Reading
1. Golf holidays in Spain
2. Golf holidays in Croatia