Universal Studios Singapore is a world-class theme park offering a wide range of exciting shows and attractions for all ages.
From family-friendly shows to intense haunted attractions, you will surely find something that suits your interests and preferences.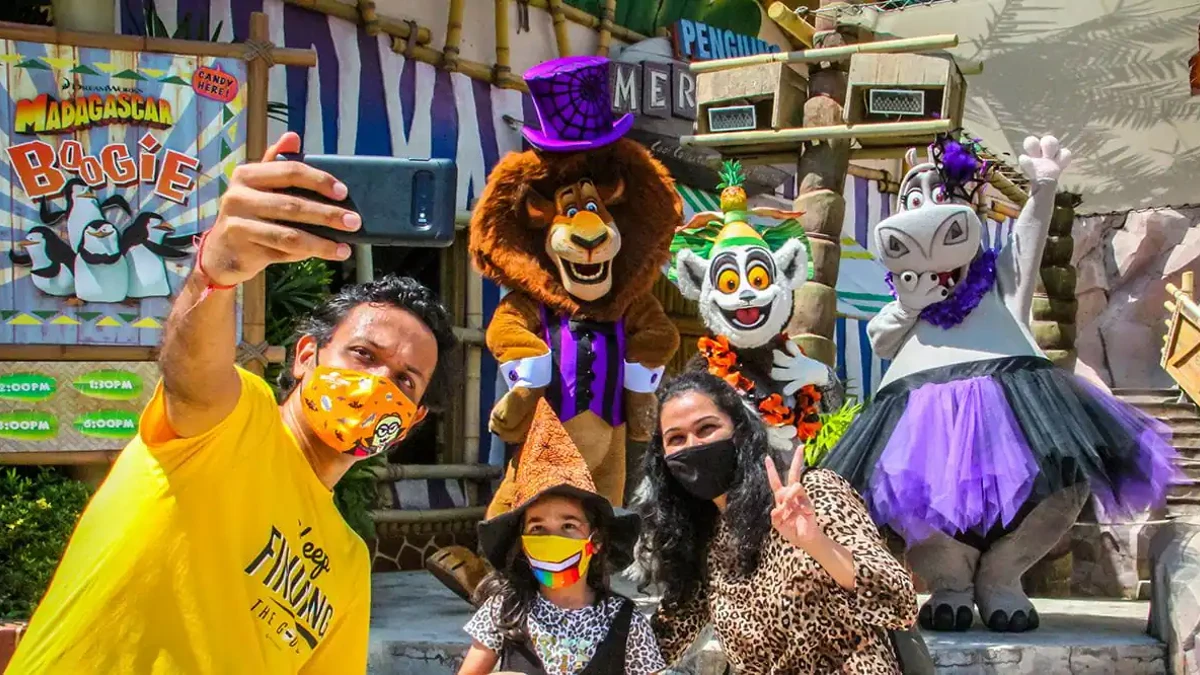 Universal Studios Singapore best live shows
One of the main attractions at Universal Studios Singapore is the incredible array of live shows.
These shows are designed to appeal to a wide range of audiences, from young children to adults.
They are typically performed multiple times daily, so you can easily fit them into your schedule.
Book your tickets online and plan your day accordingly to make the most of your visit!
Waterworld
One of the most popular shows at Universal Studios Singapore is Waterworld.
Based on the hit movie of the same name, this action-packed show features live stunts, special effects, and pyrotechnics that will leave you on the edge of your seat.
The show takes place in a specially designed arena filled with water, allowing the performers to execute thrilling stunts and jumps.
---
---
Hollywood Dreams Parade
Another must-see show at Universal Studios Singapore is the Hollywood Dreams Parade.
This colorful parade features a procession of floats inspired by popular movies and TV shows.
You will see familiar characters such as the Minions, Shrek, and Kung Fu Panda, as well as dancers and acrobats who perform impressive routines.
This high-energy performance features talented singers and dancers performing classic hits from the 1950s and 60s.
You will be tapping your feet and singing along to the catchy tunes in no time!
Save time & money! Buy Singapore Pass and dive deep into the city's top 35 attractions. Visit Universal Studios Singapore, Madame Tussauds, and Singapore Zoo, or go on a Tiger Brewery tour, Bike Tour at Marina Bay at night, or a romantic cruise. Grab this pass now and get up to a 40% discount!
Sesame Street Spaghetti Space Chase
The Sesame Street Spaghetti Space Chase show at Singapore Universal Studios is a must-see for families with young children.
This interactive show features beloved characters such as Elmo, Cookie Monster, and Big Bird as they embark on a mission to save their favorite food – spaghetti!
The show is designed to be engaging and entertaining for young children, with plenty of opportunities to interact with the characters.
---
---
The House of Horrors
You should check out The House of Horrors if you want a more intense show.
This haunted attraction is not for the faint of heart and is designed to scare visitors with a series of frightening scenes and special effects.
If you are a horror movie fan, you will want to experience this thrilling attraction.
Street performances
In addition to these shows, Universal Studios Singapore also offers a variety of street performances that take place throughout the day.
These performances are typically shorter and are designed to be more interactive, with performers often inviting audience members to participate in the show.
You might see stilt walkers, acrobats, or even a group of synchronized dancers performing in the streets.