Rivers form the backbone of any civilization and thus the oldest and greatest of the cities exist on the banks of rivers…both big and small. For example, Cairo is on the banks of river Nile, Baghdad on Tigris, London is on the banks of river Thames, Paris on banks of Seine, and New York on river Hudson. Anything to do with rivers can be very romantic – can be a resort on the banks of a river or it can be a cruise.
There are all kinds of rivers in the world, but this article is about the most beautiful rivers of the World – after all it is these rivers, which create opportunities for romantic holidays. Most of the rivers mentioned below have river cruises and if you don't find any, a resort on the banks of these rivers can be equally good.
River #1 Amazon, South Africa
When we talk in terms of water discharge, Amazon is the largest river in the world. There are a lot of things to explore, which needs a long planned vacation. Some of the best things you can do: white-water rafting (it is one of the best in the world), trek through the jungle, or glide through the canopy which is super awesome. Staying at an eco-lodge near the Amazon is also an experience in itself.
River #2 Thames, United Kingdom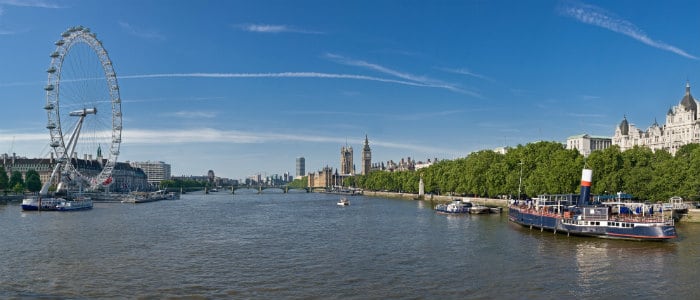 Thames River flows through central London and gives a stunning background to most of the city attractions. Every day you can find one or the other event going on or next to the river. Along the river you there is a line of world-class restaurants to cater to all kinds of palette. If speed is your opium, you can opt for high speed rides on the Thames.
River #3 Nile, Egypt
Nile is the World's largest and one of the most beautiful rivers in the world. While exploring Nile don't forget the stunning temples and tombs i.e. Luxor, Karnak, Kom Ombo, Edfu, Valley of Kings and the Valley of queens. There are various cruises which give you an exploratory tour of Nile. Best time for Nile river cruise is between October to April.
River #4 Mississippi, USA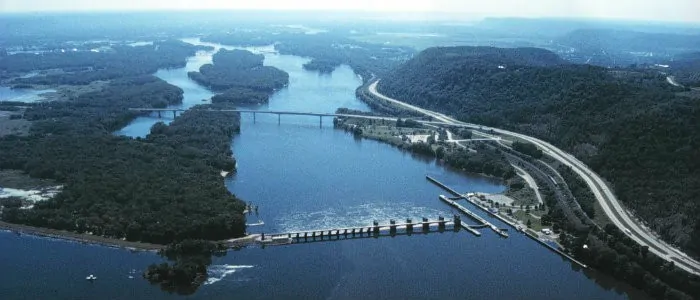 Mississippi is America's largest river and the World's fourth largest. This beautiful river has many attractions alongside, which are a must visit. The old chain of Rock Bridges, The Great River Road also known as Blue Highway, is an awesome road for long drive and there are a lot of attractions on this route which you'd hate to miss. Vicksburg National Military Park, the Windsor Ruins, and the Delta Blues Museum are few of them
River #5 Hudson, New York
Surrounded by mountains and natural beauty in abundance, Hudson River Valley is a great escape from the stressed life of New York City. Listed among the most beautiful rivers of the world, Hudson River has thousands of attractions, events and attractions that you must visit. Playland Amusement Park, United States Military Academy, Mohonk Mountain House, Kaaterskill Falls are some of them.
River #6 Loire, France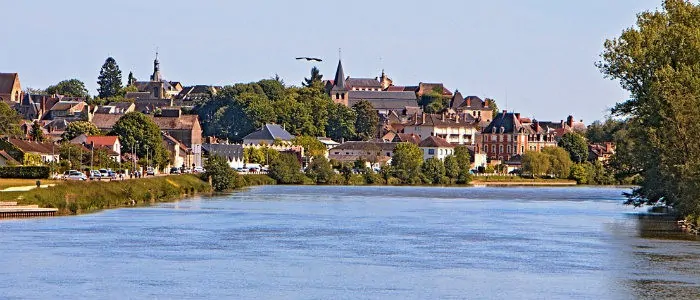 Some extravagant castles and fortresses, palaces and playhouses, some very fine wine and 1000 years of rich architectural and artistic treasure adorn the banks of France's largest River Loire. Counted as one of the most beautiful rivers in the world, Loire Valley is also known as 'Garden of France'.
River #7 Yangtze, China
There is a common saying in China, "If you haven't been up the Yangtze, then you haven't been anywhere". This beautiful river is also claimed to be the most interesting river in the world, with great historical, cultural and economically significance for China. It is the third largest river in the world which flows across eleven provinces and cities along with a wide range of tourist attractions and amazing scenery on the sides.
River #8 Ganges, India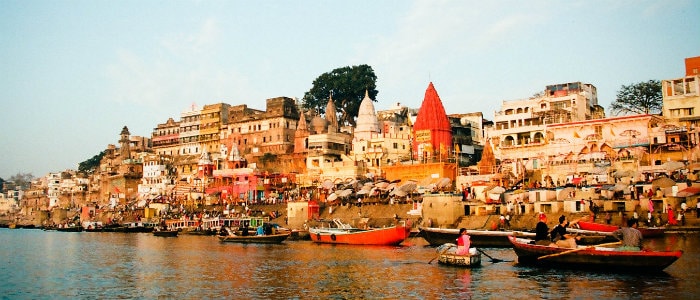 There is an Indian saying: "A dip in the Ganges can make you as innocent as a baby." One of the sacred rivers for Hindus, Ganges is not just a river but a great waterway of different tributaries. Originating from the western Himalayas, the river gives a great scenic view till it reaches the Bay of Bengal. Kumbh Mela in some cities and Ganga Aarti on the banks of river Ganges, are some of the attractions that would compel you to check out this river.
River #9 Spree, Germany
Flowing through the Saxony, Brandenburg and Berlin states of Germany, Spree River showcases on its banks the beautiful medieval architecture. In the final stretch Spree passes through the city of Berlin. If you are in Germany for a holiday, we highly recommend the River Cruise "Trip on the Spree River."
River #10 Kenai, Alaska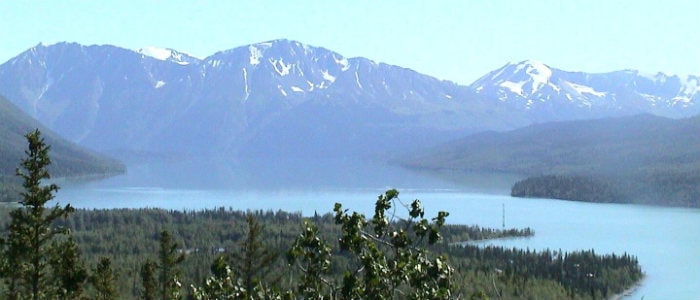 This beautiful river is famous for rafting and fishing. Once you witness this river first hand, you will realize why this is nicknamed as "Playground of Alaska." Wildlife, fishing, bird watching, gourmet dining, shopping, rafting are just few of the attractions which can tempt you to this river.
River #11 Cano Cristales, Colombia
Cano Cristales is amazingly beautiful river whose colorful underwater plants give it a magnificent look and feel. From blaze reds to deep greens, to dark orange all mingle with the river's deep blue water creating a magic on water which attracts tourist from all over the world. Best time to visit this river is June to mid December.
River #12 The Douro, Portugal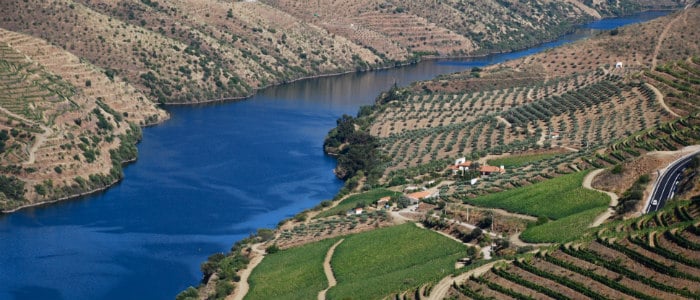 One of the most beautiful rivers of the world, Douro is quite an underrated river of Europe. Still spending some time on cruising the river will leave you awestruck by its hidden beauty and charm. Wine houses, bridges, historic architecture and hill top villages are just some of the sights to be seen along the Douro river.