Asia is deliciously diverse, naturally pristine, and almost unexplored, not to mention affordable.
While traveling in Asia you have the choice of combining a beach destination with an exciting city for some shopping and finally checking out the most wondrous wildlife in another country.
Or you can visit one pocket-friendly Asian country and explore it till you have seen everything. The choice is yours.
Asia is already a budget traveling destination but even within the continent, the South-east Asian region works like a dream – it has some of the cheap family holidays in Asia. Wait, the World!
South East Asia holds a special appeal for the backpackers but if you are willing to spend just a little more, high-end options become available for families – both with and without kids.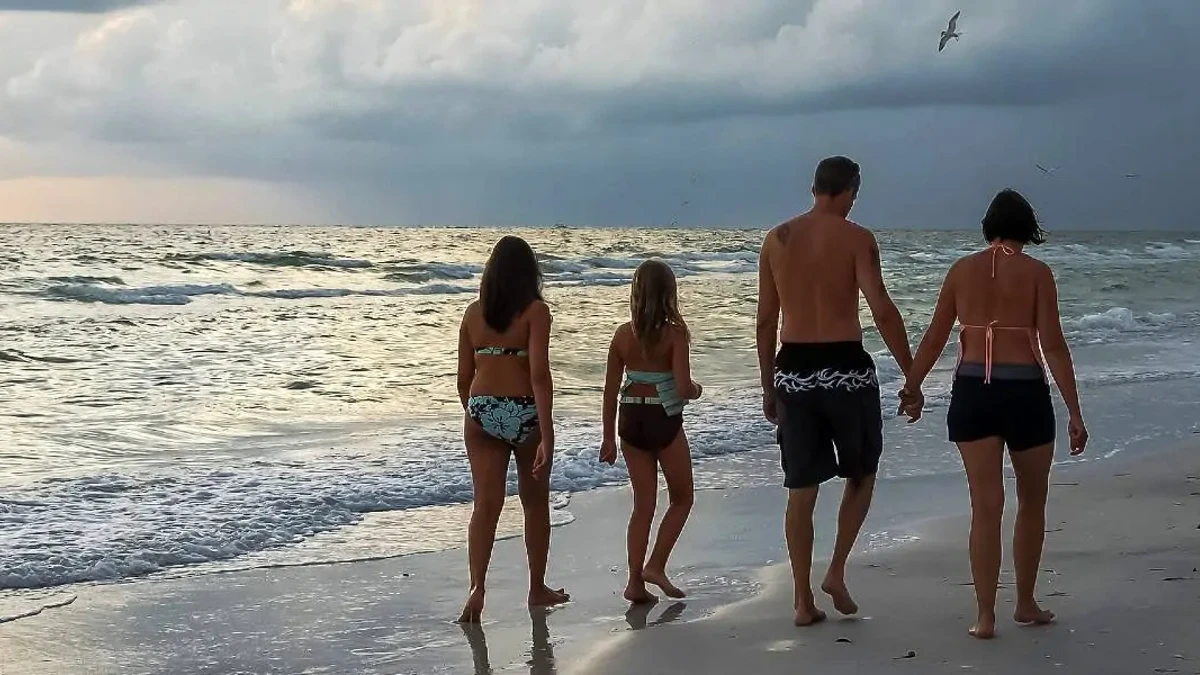 Cheap family holidays in Asia
The whole of Asia has maddening energy, amazing traditions, mouth-watering cuisines, sensational shopping opportunities and welcoming locals.
If budget-friendliness of your family holiday wasn't your concern you could have just picked up any destination in Asia and made a vacation out of it.
But since you are looking for moderately priced getaways in Asia, check out our list of recommended cheapest family holidays in Asia.
A holiday in Asia is what you make of it – adventure holiday, wildlife holiday, beach holiday, pilgrimages or a historical holiday.
You name it and Asia can serve it right for you.
1. Thailand – cheapest and yet the best for family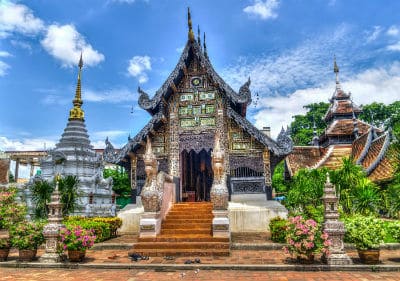 Thailand is an amazing country with lots of Buddhist temples, exotic wildlife and spectacular islands. Perhaps the best and cheapest Asia holiday for a family. With its food, culture, rich history and the beaches it wins the battle of Asian destinations hands down.
Places of interest for family
Grand palace, Wat Arun, Wat Phra Kaew, Wat Pho, Jim Thompson House, Khao Yai National Park, Pattaya beach, Patong beach, the Elephant Nature Park etc.
Cheapest air tickets to Thailand
If you are traveling from India, the return air tickets could be as nominal as $170 (around INR 10,000). If you are traveling from some other Asian country your cost for airfare can't go beyond $350 per family member.
Staying in Thailand
Barring a few Asian cities, staying in Asia always works out to be moderate. In Thailand you will be able to get a decent accommodation for less than $20.
Total cost of Thailand holiday
If you are a moderate spender your family holiday won't cost you more than $650/family member.
2. Singapore – best shopping destination in Asia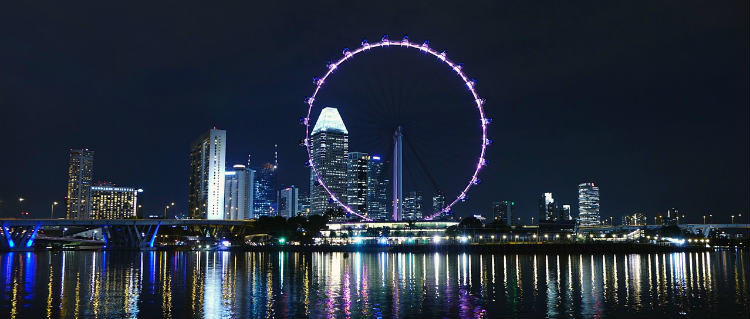 Singapore is what one calls plastic tourism for everything in this tiny country is man-made. That said, Singapore celebrates life and can be one of the best cheap vacations for a family. Sentosa Islands and Universal Studio can keep you engrossed for days. So can a lot of other man-made tourist attractions Singapore has to offer.
Places of interest for family
Singapore Night Safari, Sentosa Islands, Universal Studio, Singapore Flyer, Jurong Bird park, Underwater world, Tiger Sky Tower etc.
Cheapest air tickets to Singapore
If you live in Asia, tickets to Singapore can end up being economical. If you are booking in advance you may be able to get it as cheap as $300-350.
Staying in Singapore
Backpackers can have it really cheap in Singapore, sometimes for as little as $10/night. When you are traveling with family you may want to book a single room at a budget hotel for about $20/night.
Total cost of Singapore holiday
If you are careful about your costs and keep your accommodation costs low, you can have a nice family holiday in Singapore at the cost of $750/family member.
3. Vietnam – moderately priced family fun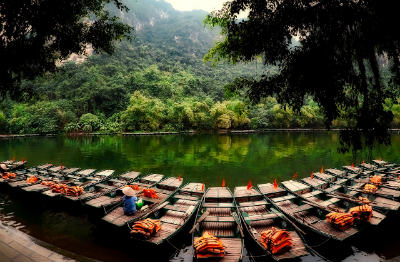 Vietnam is astonishingly exotic and transports you to a world you have never seen before. Don't miss the cities of Hanoi, Ho Chi Minh City, Ha Long Bay and the beach capital of Vietnam called Nha Trang. The country has rebounded well after its war of independence and provides a timeless charm and flavour, unmatched anywhere else. Vietnam is known for its cuisine, so definitely explore.
Places of interest for family
Chu Chui tunnels, Ho Chi Minh Museum, Ho Chi Minh Mausoleum, Vietnam Military History Museum, Saigon Notre Dame Basilica, Independence palace, etc.
Cheapest air tickets to Vietnam
If you live within ten hours of flying time from Vietnam, the cheapest air tickets may come at $475 per family member. Try the airline called AirAsia for the most pocket-friendly rates.
Staying in Vietnam
For backpackers staying is cheap at prices as low as $7 to $10 per night. If you are traveling with family and prefer something better your accommodation cost can go up to $15/night.
Total cost of Vietnam holiday
While travelling with family your total cost of a 5 night vacation can come up to $650 per adult.
4. Sri Lanka – best affordable destination for families with kids

Sri Lanka is a country of sandy beaches, misty mountains, mighty elephants and lovely tea – none of which you can afford to miss on your family holiday to Sri Lanka.
A holiday to Sri Lanka can be what you want it to be – a beach holiday, a wildlife holiday, an adventure sports vacation or a pilgrimage.
Places of interest for family
Sigiriya, temple of the tooth, Horton Plains National park, Yala National park, Bundala National park, Udawalawe National park, Dambulla Caves, Royal palace of Kandy, Galle Face Green etc.
Cheapest air tickets to Sri Lanka
If you are traveling from India, your air ticket will only be $300 but if you are lets say coming from New York you may have to shell out as much as $600 for a return ticket per family member.
Staying in Sri Lanka
Sri Lanka is backpackers haven and offers them very cheap stay options – best stay options are available for as little as $8 per night. For family holidays your accommodation cost can go up to $12 per night.
Total cost of Sri Lanka holiday
This island country is a holiday destination at a bargain and for a five-day vacation, we don't think you need a budget of more than $550 per family member.
5. Nepal – budget adventure holidays for whole family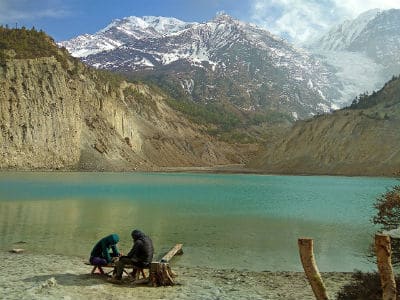 All types of travelers – single, couples, families – will love Nepal for it offers a variety of reasons to visit. The landscapes are scenic and the peaks on view are lofty but the costs of a holiday in Nepal remains low.
If you are into adventure holidays Nepal is a dream come true for you can indulge in mountaineering, trekking, rock climbing, rafting, kayaking, mountain biking, bungee jumping etc.
Places of interest for family
Boudhanath, Swayambhunath, Pashupatinath Temple, Kathmandu Darbar Square, Thamel, Muktinath, Langtong National park, Phewa lake, Kala Patthar, Gokyo Lakes etc.
Cheapest air tickets to Nepal
If you are in India, you can take a flight or reach Nepal by road as well for your holiday. If you are within 5-6 hours of flying time you can reach Kathmandu for a low-cost holiday – in just $500.
Staying in Nepal
Staying in Nepal comes really cheap. Hostels are available for as little as $5 and single hotel rooms are available for families for as little as $10.
Total cost of Nepal holiday
If you remove your traveling cost (the money spent on reaching Kathmandu) your 5-day family holiday in Kathmandu can be as cheap as $200.
Recommended Reading
1. Family friendly cruise holidays
2. Best places for Christmas holidays with family
6. Bhutan – Nature's best at a bargain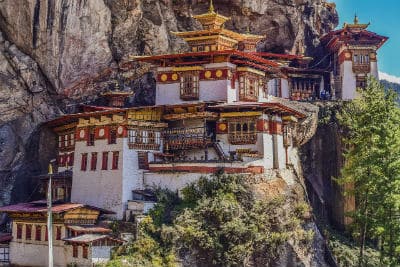 There are only a set number of tourists allowed inside this country every year, so plan early. Bhutan is also known as the "land of the Thunder Dragons." Everything you will see in Bhutan will be natural and out of this World.
Places of interest for family
Paro Taktsang, Rinpung Dzong, Tashichho Dzong, Kichu Lhakang, Gangteng Monastary, National Museum of Bhutan and the Ura Valley.
Cheapest air tickets to Bhutan
If you are in India, best is to reach Thimpu via Bagdogra. Once you reach Bagdogra, which is the nearest airport to Bhutan, you can travel by road to reach Bhutan. The road trip may cost less than $30. If you are outside of India, it is still better to come via India because direct flights to Bhutan are costly if they are available.
Staying in Bhutan
Hotels are available for cheap rates – for as less as $5/night. So accommodation costs should be least of your family's worries.
Total cost of Bhutan holiday
If you have a five-day holiday, you may end up spending $500 – a vacation on a budget considering Bhutan is bound to awe you with its pristine beauty.
7. Myanmar (Burma) – low-cost vacation for large families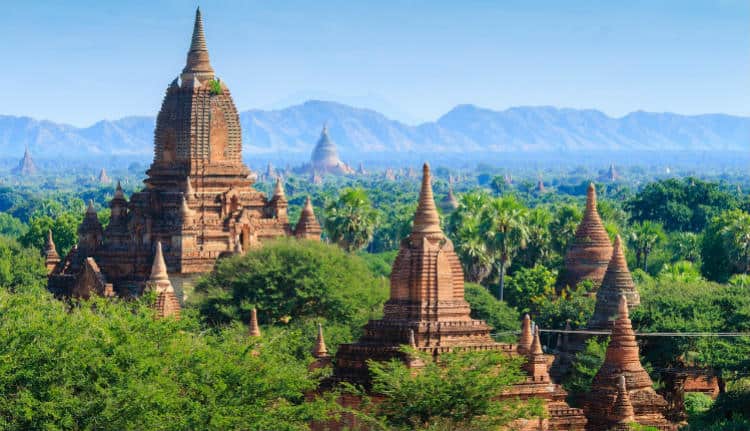 Myanmar remains one of the most mysterious and undiscovered destinations in the world – so you should include it in your family holiday plans.
It is a country of breathtaking beauty and charm. The fact that a holiday in Myanmar remains cheap only adds to the allure.
Places of interest for family
Shwedagon Pagoda, Kyaiktiyo pagoda, Shwenandaw Monastery, Taukkyan War Cemetery, Inya Lake, Mandalay Hill, Pindaya Caves, Myanmar Gems Museum, Ngapali beach etc.
Cheapest air tickets to Myanmar
You need to see how much a trip to this country costs from your country – the air ticket costs are varied. For example, if you are coming from New York the two-way air ticket could cost you as high as $2200 but if you will be traveling from Bangkok to Myanmar you could be in your holiday destination for as little as $300.
Staying in Myanmar
You will find dormitories for as little as $10 and for single room accommodation for your family you may have to shell out upwards of $15 per night.
Total cost of Burma holiday
Since getting to Myanmar could end up increasing your costs, lets keep that aside for a minute. As for your holiday expenses once you are inside the country, per family member you will only have to spend $25/day. Yes, Myanmar is very nominally priced.
There are at least three other Asian holiday destinations which deserve a special mention in this article – Cambodia, Indonesia and Hong Kong.
Sources

# Theculturetrip.com
# Familytravel.com.au
# Tourradar.com
# Mumonthemove.com

The travel specialists at TheBetterVacation.com use only high-quality sources while researching & writing their articles. We make every attempt to keep our content current, reliable and trustworthy.
Recommended Reading: Best cruises from Singapore