Thinking of going on a cruise holiday with your family and kids but don't know which is the best cruise in the world?
You want to start planning for your family cruise holidays but don't know where to start?
Well, we have got all the answers for you.
We have compiled a list of the most family-friendly cruise holidays and all you have to do is book them as early as possible – that's the only way to keep your cruise vacation within budget.
What you are going through now is known as 'cruiser's dilemma' – a mental state with too many options and not much awareness to make an informed choice.
With the addition of amazingly new cruise ships with better itineraries, amenities, and lodgings, 'cruiser's dilemma' is only getting worse.
With so many options, a family looking to book their first family cruise gets frustrated.
Besides the confusion created by the number of cruise companies and number of cruise lines, there are also the thousands of online cruise reviews, all-inclusive cruise deals online, sensational images of cruises etc which muddle the decision making.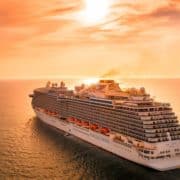 Why family friendly cruise holidays?
More than 25 Million travelers go on a cruise holiday every year and this number keeps on growing.
The best cruise lines are coming up with cheap options, all inclusive deals, better safety measures, immersive itineraries and innovative onboard entertainment for both family and kids.
Despite recent health scares in different parts of the Cruise World, all cruises are trying to make every trip worth it for the families and children.
The cruises industry is trying very hard to attract new people and grow from the 25 million – and in the process are trying new entertainment for singles, couples, families, and kids.
This has brought down the average cost of cruise holidays to the cheapest they have ever been.
Best family friendly cruises
Based on cruise ships, what they offer and their itineraries, the cruise world can be divided into five different categories.
And we have our favorites in all the five categories of cruise liners.
The five categories are:
1) Best luxury cruise holidays
2) Best value for money cruise holidays
3) Best cruise for family and kids
4) Best Caribbean cruise
5) Most romantic cruise
Do note that this list of ours has contributions from cruise experts, cruise travelers and industry experts who know everything about cruise vacations.
Recommended Reading: Tips to have a cheap cruise holiday
Best luxury cruise holidays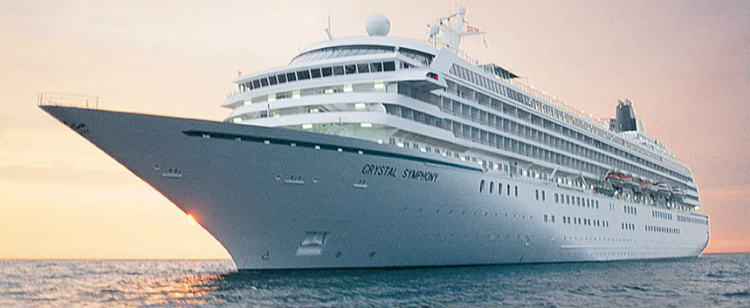 Crystal Cruises is the best luxury cruise holiday provider there is.
They have held the top spot for the last three years running – thanks to their recent renovation to improve their fleet.
You can choose between any of their two flagships "Crystal Serenity" and "Crystal Symphony" for holiday memories you can't forget in this lifetime.
Crystal Cruises are known for their amazing service, their dining options and activities around the kind of holiday you want.
That is, you get to decide if you want to do the wine tasting during your holiday or you just want to put on your sunscreen, sit on the deck and relax with your family or kids.
If Crystal cruises works out as too much luxury for you, you can always go down a notch but in the same luxury cruise category – Silversea Cruises (they also have all inclusive packages).
Being a smaller cruise line they maintain a 1-cruise crew to 1-cruise guest, which ensures the service is exemplary.
If you want to maintain the luxury but want something less costly, you can also try Regent Seven Seas Cruises, which has all inclusive deals which include luxury cabins, complimentary visits to the shore and fine dining.
One key tip is that whenever you negotiate a deal with a luxury liner, ask for the world – because most of what you want may already be part of the package.
Best value for money cruise holidays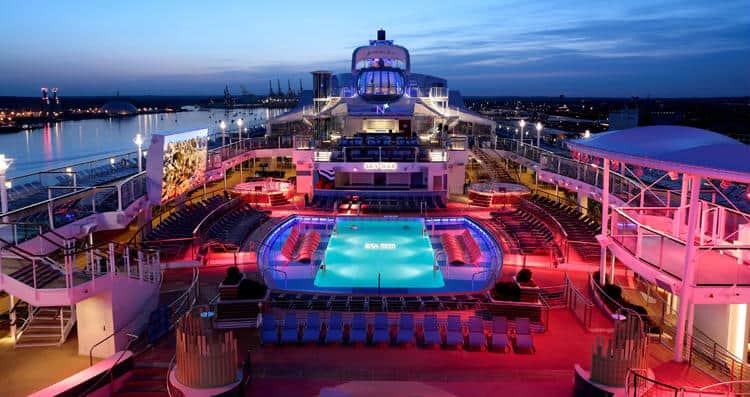 When we say "value for money" we don't mean a cheap cruise holiday.
We mean a cruise holiday where you get the best experience for what you are paying – the maximum bang for your buck, that is.
When it comes to value for money cruises, the Royal Caribbean cruise because of their budget deals stands ahead of the others.
Sometimes they also run a "Buy one ticket and get 50% discount on the other" offers.
The Royal Caribbean cruise will keep you busy with loads of activities for your family and kids.
Some of the most popular entertainment options on this cruise holiday are – Broadway at Sea, AquaTheatre Shows, Ice-Skating shows, Centrum Arial Shows.
In fact, if you are a guest, you can also entertain others on your holiday.
If you want a great cruise holiday, capable creating amazing memories for the family and the children, another value for money option is the Disney Cruise Line.
Recommended Reading
1. Best New Year's Eve celebration parties with family
2. Best Christmas holidays with family
Best cruise holidays for family and kids
While selecting the best cruise holiday for your family there are so many factors to be kept in mind – the thrill factor, the surprise element, the lodgings, the specific dining requirements, the health factor and the list just goes on.
Besides, the cruise holiday should be such that each member of the family – the kid, the teenager, the working single, the elderly – all of them should be able to enjoy the break.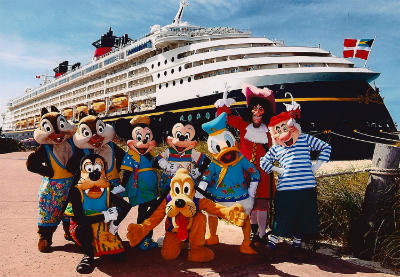 The Disney Cruise Line promises and meets the promise of satisfying all these age groups.
On a Disney Cruise Line, younger kids have their own set of activities, while the teenagers can choose to hang around in the areas built especially for them.
Meanwhile, the grown-ups and elderly can enjoy and cherish the activities, restaurants, and bars.
If you have already been on the Disney Cruise and now want another value for money family cruise holiday you should try the Royal Caribbean cruise for the family and kids.
Best Caribbean cruise holidays
One out of every three cruises that leave the shores hit the Caribbean some time or the other.
This means you stand one in three chance of going on a Caribbean cruise holiday.
The cruise company which offers the best Caribbean cruise holiday is Disney Cruise Line.
They have many Caribbean itineraries planned every year and each of these trips receives excellent ratings from the travelers.
Disney manages to mix its child/kid friendly atmosphere with various activities in the Caribbean to make it an appealing proposition.
The activities one gets to experience in the Caribbean are: Shore visits, rainforest treks, snorkeling, kayaking, surfing etc.
The second-best cruise in this category is the Royal Caribbean cruise, where you can enjoy yoga classes, seaside massages, or other bits of pampering from their full-service spa professionals.
Most romantic Cruise holidays

When it comes to a romantic holiday you can't afford to go wrong for you don't want to let down your spouse.
Therefore, we always recommend that romantic cruises be planned with your partner.
The best romantic cruise holiday is a cruise which is couple-friendly in terms of activities, dining, accommodation, and locations and Silversea cruise fits the bill on all of the above requirements.
This cruise offers excellent shore trips and couple activities such as wine tasting, couple games, cooking classes, and dancing together.
If you inform the cruise in advance about your honeymoon or anniversaries, they also provide special romantic touches to make your holiday memorable.
Our next recommendation for romantic cruises is Cunrad Line, which also offers all inclusive deals.
You can go on a Cunyard cruise with just USD 2500 in your pocket.
Whichever family-friendly cruise holiday you opt to choose, let us assure you that you and your kids will cherish it for years to come.
Sources

# Todaysparent.com
# Cruisecritic.com.au
# Travel.usnews.com
# Princess.com

The travel specialists at TheBetterVacation.com use only high-quality sources while researching & writing their articles. We make every attempt to keep our content current, reliable and trustworthy.
Recommended Reading: Cheap family holidays in Asia