If you want to spice up your vacation in Europe we suggest planning a fly drive holiday.
European roads are generally well-maintained and clearly marked, and most European rental cars provide good mileage.
However, self drive holidays in Europe require a little more than just renting a car and heading out.
You need to plan your itinerary carefully to ensure that you and your family (or friends) have a memorable driving vacation in Europe.
Agreeing on an itinerary before deciding if your European holiday will be in a car or not is important because there is no fun in hiring a car if you are going to spend most of your time in big cities.
If you will be hopping between numerous destinations in Europe, and the length of your vacation is two weeks or more we recommend a self drive holiday (which is also known as a fly drive holiday because you fly in, drive around and then fly out).
When you are on a road trip in Europe, two things are critical – an International Driving Permit (IDP), which is required in some countries and recommended in others and a valid driver license.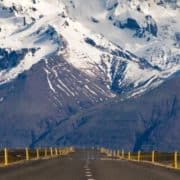 Vehicle options for self drive holidays in Europe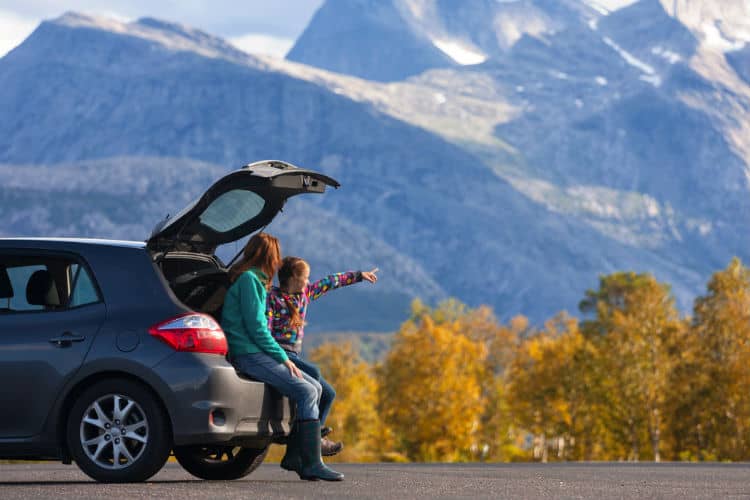 Now that you have planned the itinerary for your holiday on wheels, you need to think about what car you should rent or lease.
There are a few factors to be kept in mind before deciding on the vehicle – number of people going on the trip, how much luggage will you be carrying, what is your driving preference, what is your budget, how much of a mileage would you prefer etc.
1. Economy Cars – If you choose budget over luxury then this is the kind of car you should get. Economy cars will give you great mileage and reduce your travel cost considerably.
2. Intermediate Cars – These are the perfect balance between comfort and budget. Choose one of these if you are looking for something more than just value for money.
3. Minivans – If you are traveling with your family on your car trip to Europe, you might want to get a minivan. Minivans will provide ample space for your family and all the luggage.
4. SUV – If you are the sporty kind, or plan to visit a few off the beaten track locations during your driving vacation you must choose a SUV. Robust and reliable, these monsters can take you wherever you want.
Recommended Reading: Self drive holidays in Quebec
How to get the best car hire deal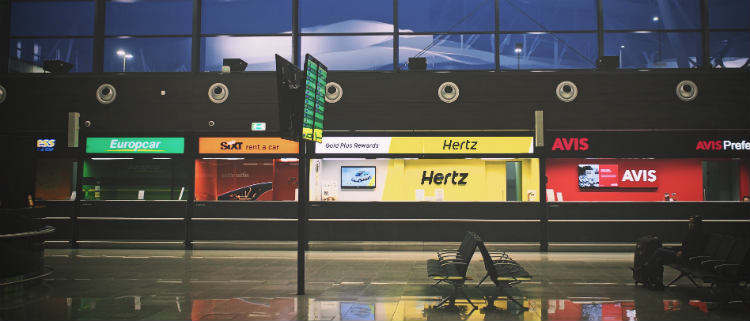 When identifying a car rental agency don't just compare initial price quotations.
It's better to consider the whole package including price, service and locations for pickup and drop.
You may be tempted to do your entire research online, however, a simple phone call to the customer service may give you more information in much less time.
If you already have a car rental agency of choice you can stick to it if they have services in Europe.
Try and go with a larger company for your car rental since they are bound to have a larger network of branches, and pickup and drop locations.
Europcar and Sixt, two of the biggest rental agencies in Europe have offices throughout the continent as do most of the bigger car rental companies from United States.
Some of the other car rental companies you can explore are Hertz, Avis, Budget, Alamo etc.
If you are renting from any of these popular brands, help will be always close at hand for that unlucky day when things don't go your way.
Always make sure that there are offices of your car rental company at regular intervals on the route that you plan to take.
You can also consider using a car rental aggregator such as Auto Europe, Rental Cars, Priceline, Economy Car Rentals etc.
Recommended Reading: Best European honeymoons
Do I need International Driving Permit?
You will only need your driving license and passport on self driving holidays in most European countries.
However, a few countries do require an International Driving Permit (IDP).
Therefore, it's best to get one from your local authorities before your European road trip.
There might be confusing information out there on where you need an IDP.
Your local authorities may say that you need them everywhere.
Your car rental agency may say you don't need them at all.
More experienced people and road trip travelers will confirm that it's overrated but may come in handy sometimes along with your passport and driver's license.
If you are planning to drive in Austria, Bosnia-Herzegovina, Croatia, Greece, Hungary, Italy, Poland, Romania, Slovenia, or Spain it's mandatory by law and you could be fined if you get pulled over without an IDP.
How to get an IDP
You can obtain International Driving Permit from government-authorized organizations such as national automobile associations in most countries.
To obtain an IDP, you need to fill an application form and submit it with a photocopy of your driver's license, two passport-sized photographs, and a small fee of USD 24.
If you want your IDP to be shipped elsewhere you must pay the standard international shipping cost of USD 10.
After you have submitted your application your International Driving Permit can take anywhere from 2 to 10 days to reach you.
Follow the link for more information on International Driving Permit.
Recommended Reading: Self drive holidays in Tasmania
Plan the perfect road trip itinerary for Europe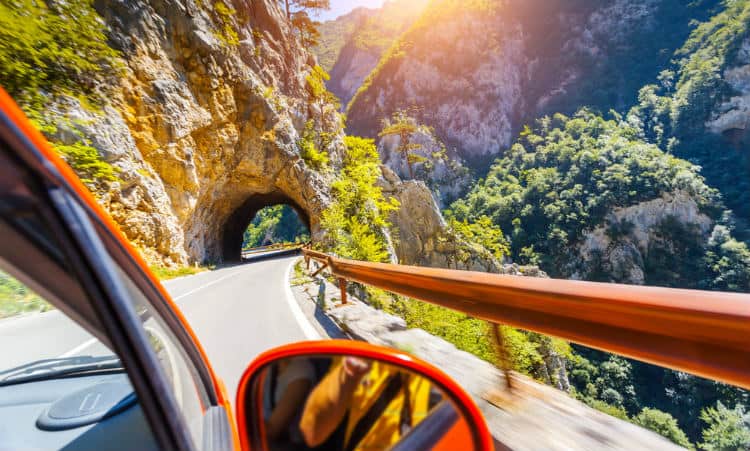 Plan your itinerary – make up a broad plan first and then combine, shorten or alter it till it suits your taste.
Planning the perfect itinerary for a self-driving vacation in Europe takes time but that's the only way to ensure you and your family enjoy an amazing fly drive holiday.
All you have to do is keep these factors in mind:
Agree on the places you want to visit
First, create your wish list. Ensure that you are visiting the places that you truly want to and not because somebody else told you to.
Don't visit Milan because your friend said you shouldn't miss it.
Visit if you are truly a fashionista and shopping is one of your Euro trip's objective.
Decide on routes and timelines
Take a map and mark your destinations.
Then decide the logical sequence to visit these places and fix an approximate time for the entire trip.
Mark places where you want to arrive on a specific date and also the places where you are planning night stops.
Once you've everything about your trip on a planner focus your research and preparation only on places that fall along your planned route.
If you are not sure what routes to take on your European road trip, check out this list of 19 amazing routes for car tours.
Finalize which cities you will fly in and out of
When on a fly drive holiday in Europe it is best to fly into one city and out of another.
Simply because it is more efficient than getting a round-trip flight.
Decide which cities make the most sense as the starting and finishing destinations.
Month long self-drive holidays in Europe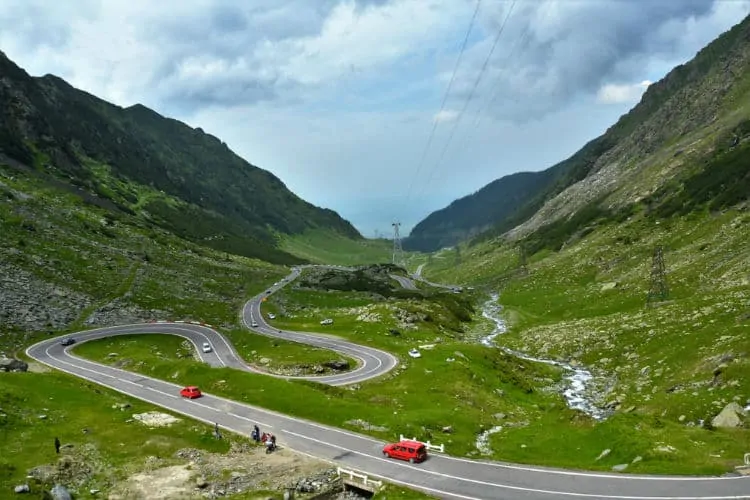 When the first bout of excitement settles down you will realize that planning a self-driving holiday in a region as big and varied as Europe is a bit overwhelming.
Since time is limited the biggest and most difficult decision will be to select the places that you are going to visit on this road trip.
However hard it may seem; you will have to leave out some of the places for lack of time.
The only way to not skip tourist spots on your motoring route is to extend the duration of your self-driving holiday in Europe.
If you have the inclination and the budget, we strongly suggest you extend your self drive holidays in Europe into a month-long vacation.
With a longer self drive holiday you can spend enough time at every destination on your route.
There is no need to hurry from one place to another, trying to stick to places on your trip planner.
With more time on hand, you can get off the beaten path a bit more.
Imagine being able to check out some villages (which usually are a little off the motoring holiday routes) and spend a few days just sleeping, eating and meeting new people.
Recommended Reading: Self drive holidays in Austria
Tips for driving across Europe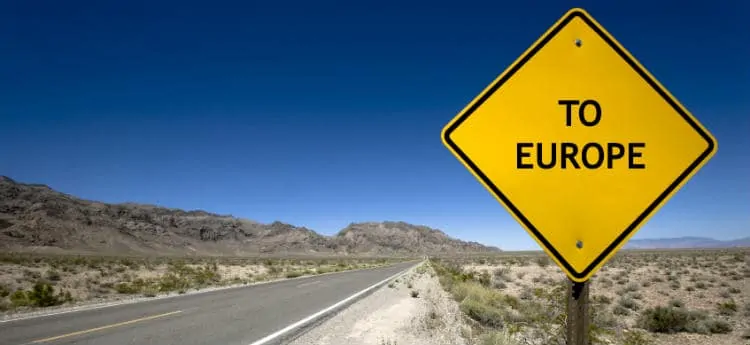 Now that you are all set to go on your road trip to Europe, let us help you with some useful tips which you need to be aware while driving across Europe.
• Always carry your original, valid driving license
• Car Insurance proof. Certain European countries require different insurance considerations. See European car rental Insurance for more details.
• Always carry a photo identity proof (Passport)
• Carry proof of car ownership (V5C certificate) with you always (or the car rental documents)
• Have GB sticker on your – unless your UK registration plates display the GB-Euro symbol. Not sure if you need GB stickers or not? Read this.
• Use Headlamp beam converters – using dipped beams arbitrarily can result in a fine. Get a converter kit. These are widely available but ensure you buy the right one
• GPS and Maps will be essential because you ARE going to get lost without these
• Have one reflective jacket for each occupant in the car. These are going to come in handy if your car is immobilized. Each country has its own rule regarding this reflective jackets and the trick is to keep them inside the car and not in the boot.
• Sundays are a bad day for folks on a motoring holiday. Before you plan returning your rented car on a Sunday, ensure the car rental office at your departing destination will be open. Most of the time only the car rental offices at airports and railway stations are open on Sundays.
• In some countries, the fuel stations are also closed on Sundays so plan. For example Italy, Spain etc.
• Some credit cards carry a free Collision Damage Waiver (CDW) on auto rentals. If yours is one, do make use and save yourself some money.
• Besides the reflective vests also carry warning triangles, a first-aid kit and a blank European Accident Report form in the car. You will need these in case of an accident and not having them can result in a fine of up to USD 200.
Recommended Reading: Self drive holidays in Italy
Tips for European road trip in Winter
Trying to avoid Europe during the winter?
Don't! While a self drive getaway in Europe during the summer has its charm, a road trip across Europe in winter is even better.
Europe transforms into a magical winter wonderland during this season.
You won't experience the scenic drives through the snow and the warm mugs of mulled wine in any other season.
If at all you are inclined to go on a self driving holiday in Europe in Winter, we recommend the Christmas time.
You can experience the true fairyland that Europe becomes at Christmas.
Just make sure your family (or friends) and your car is ready for the winter trip across Europe.
Pack enough winter gear, and throw in some spares as well.
Most importantly, be ready to maintain your calm when things don't go your way because during winter there are unexpected delays.