Spellbinding beauty of the Eastern Alps, challenging mountain terrain, rich culture, architecture, music and history – Austria has it all and more.
Why self drive holidays in Austria? Because this Central European country has an excellent road network, making it an ideal destination for a fly drive vacation.
Austria is also well connected to neighboring countries by smooth highways and to top it all there are plenty of scenic roads to choose from.
Driving vacations allow you to explore a country at your own pace.
On a self-driving holiday, you get to create your own itinerary instead of having it forced down on you by coach and bus tours.
Self-drive holidays are also known as fly drive holidays because you fly in, drive around and then fly out.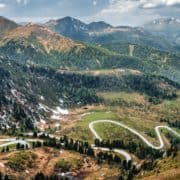 Best car hire deal in Austria for self drive holidays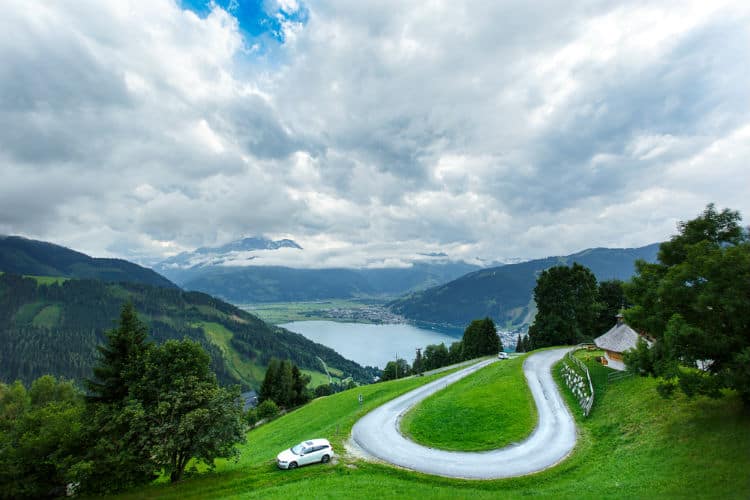 Self drive holidays are common in Austria.
Hiring a car is usually a smooth process.
There are many car hire deals to suit every need.
To hire a car you can visit any of the popular car rental companies in Europe such as Avis, Alamo, Budget, Hertz etc.
Or you can opt for any of the car hire aggregators such as AutoEurope, Drive Away, Rental Cars, SkyScanner etc.
Different companies have a different set of rules and you must do your research beforehand.
For instance, some car rental companies have no cancellation fee while some others do.
Because of the intense competition amongst car rental companies, there are always attractive deals or offers, which customers can exploit.
These deals usually revolve around unlimited mileage, hotel taxes, and service fees.
Before you hire a car for your motoring holiday across Austria, do confirm four things – your itinerary, route and timelines, the number of passengers on the trip and the amount of luggage you will be carrying.
This will help you decide on the perfect car for your Austrian road trip and negotiate an attractive package.
Recommended Reading: Most romantic destinations in Europe
Do I need international driving permit to drive in Austria?
International drivers permit or IDP is necessary for your driving vacation in Austria.
Some rental agencies might accept your driver's license and give you a car, but it is required by law to obtain an IDP.
Do note that the international drivers permit is not an international driver's license.
It is a translated and fact-verified version of the driver's license issued in your home country.
You might never be asked to produce this IDP, but it is best to keep it with you always.
The IDP is not a replacement but a supplement of your regular driver's license.
Recommended Reading: Self drive holidays in Tasmania
How to get an International Driving Permit
You can obtain International Driving Permit from government-authorized organizations such as national automobile associations in most countries.
To obtain an IDP, you need to fill an application form and submit it with a photocopy of your driver's license, two passport-sized photographs, and a small fee of USD 24.
If you want your IDP to be shipped elsewhere you must pay the standard international shipping cost of USD 10.
After you have submitted your application your International Driving Permit can take anywhere from 2 to 10 days to reach you.
Recommended Reading: Self drive holidays in Quebec
Best driving routes in Austria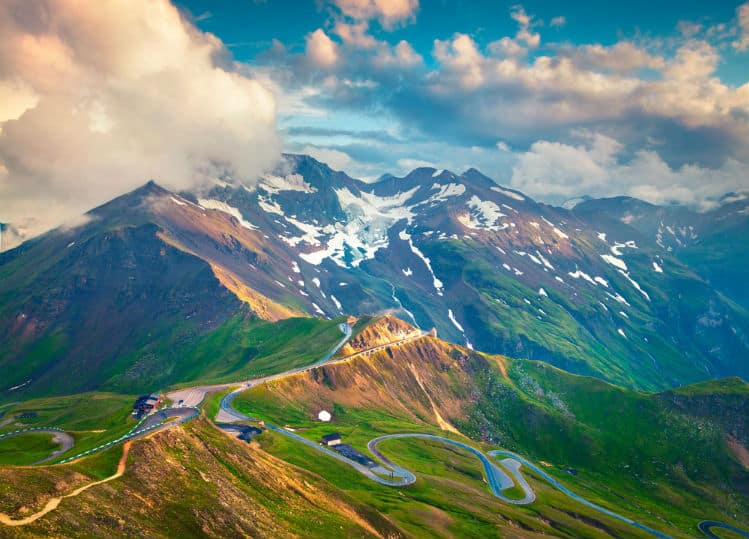 The Grossglockner High Alpine Road is one of the best scenic drives in Austria. This 48 km stretch offers amazing views of peaks.
The drive exceeds an altitude of 2,500 metres and is an experience of a lifetime. Don't miss it for anything!
The Hahntennjoch pass is surrounded by beautiful mountain peaks and lush green valleys.
There are many places where you can stop your car and soak in the breathtaking scenery.
The 30 km stretch of Silvretta Hochalpenstrasse road is unique too.
Running through a national park, it offers great views, an artificial lake, waterfalls and a challenging drive.
Driving distances between top Austrian destinations
1) Salzburg to Munich, Germany – 145 kms (1 hr, 30 mins)
2) Innsbruck to Munich, Germany – 165 kms (1 hr, 40 mins)
3) Innsbruck to Salzburg – 185 kms (1 hr, 50 mins)
4) Graz to Vienna – 200 kms (2 hrs)
5) Salzburg to Graz – 280 kms (2 hrs, 50 mins)
6) Vienna to Salzburg – 300 kms (3 hrs)
Toll stickers in Austria
If you are planning a motoring holiday in Austria, one of the important things to keep in mind is the Vignette sticker.
You can't afford to take a road trip to Austria without driving on the beautiful Autobahn and to take your car on this Austrian highway you are required to purchase a Vignette sticker.
Before you cross the border into Austria, stop by at any fuel station, post office, Austrian Automobile Clubs etc make the purchase.
Vehicles without these stickers are imposed with heavy fines. The sticker must be stuck on the upper middle or left side of the windshield.
However, if you are renting out your car from within the country they will come with the Vignette sticker.
Traffic tips for fly drive holidays in Austria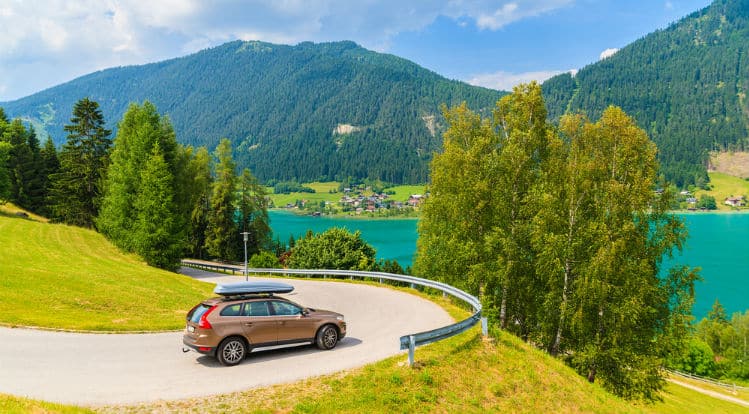 In Austria traffic rules are just like in rest of Europe.
1) Minimum driving age is 18 years
2) Pass/overtake slower traffic on the left only
3) Vehicles always drive on the right of the road
4) Seatbelts must be worn by driver and passengers
5) The use of mobiles phones is prohibited while driving
6) Everybody must give way to pedestrians, cyclists and public transport
7) Dipped head lights are required at all times
8) Uphill traffic gets first preferences on mountain roads
9) The legal blood alcohol content (BAC) limit in Austria is 0.05 g/100ml. Anything above will attract a fine and a ban
10) Speed limits are imposed with sincerity. In Urban areas the speed limit is 50km/h, in rural streets it is 100km/h and on the highways (Autobahn) the maximum limit is 130km/h
What to keep in the car during road trip?
Austrian traffic rules require you to keep the following items in your car always –
1) First aid kit
2) Warning triangle for use in case of an accident or breakdown to warn following traffic
3) Reflective jacket for wearing before getting off the car in case of an accident or breakdown
Self drive holidays in Austria during winter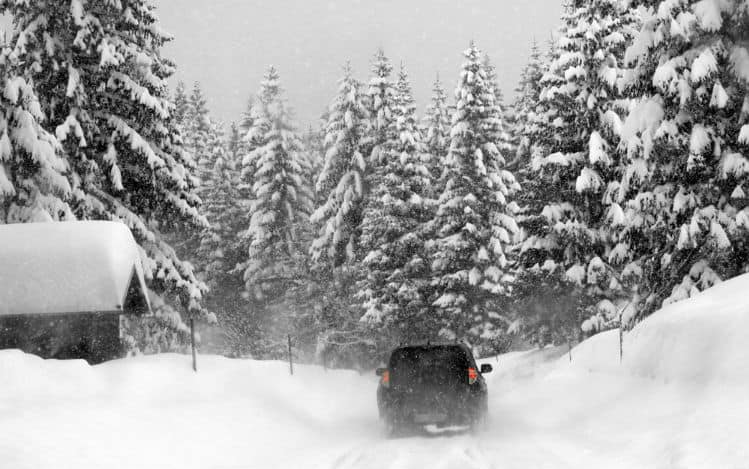 While most of the driving vacations in Austria happen during the summers, winters can be amazingly scenic too.
If you love adventure, we suggest you take a self drive holiday in Austria during the winter period.
Just that, between 1 November and 15 April – the winter months in Austria – it is safer to have winter tyres fitted.
Winter in Austria means roads full of snow, slush, ice or frost and the vehicles winter tyres are the only way around.
However, if you are on a road trip and your cars have summer tyres you can also opt for snow chains.
Sources

# Holidaystoeurope.com
# Autotourseurope.com
# En.rejsrejsrejs.dk
# Audleytravel.com

The travel specialists at TheBetterVacation.com use only high-quality sources while researching & writing their articles. We make every attempt to keep our content current, reliable and trustworthy.
Recommended Reading
1. Self drive holidays in Europe
2. Self drive holidays in Italy
3. Best beer drinking festivals in Germany