German beer festivals are considered the best by most beer aficionados.
One can't discuss beer festivals without mentioning Germany; a trip to Germany is incomplete without attending at least one such festival.
Germany is one of the largest beer brewers, and there are brands and tastes to suit all kinds of beer lovers.
It is no surprise that you will find at least one beer festival going on when you are in Germany.
If not, please alter your travel dates to Germany to suit one of Germany's best beer-drinking festivals.
To know about the best beer-drinking festivals in Germany, continue reading.
By the way, Germany is not all about drinking beer.
Before we share names of the best beer-drinking festivals in Germany, let us go through the art of attending such festivals.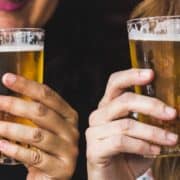 Art of attending German beer festivals
1. 99% of all beer in Germany only contains water, hops, malt, and altered yeast. This is because of a 500 year plus old law stipulating that beer should only have these ingredients. European Union removed this law in 1987, but most still follow the rule.
2. In Germany, it is considered cooler to be drinking craft beer. In recent times microbreweries have exploded in Germany, especially in the Berlin area.
3. While Germany produces one-third of the World's beer varieties, they lag in beer consumption.
Tip: While attending German beer festivals, don't expose your ignorance by going ga-ga about how the Germans drink so much beer.
4. Every German pub will have a local beer and a Pilsner available for beer patrons walking in. If you don't know the name of the local beer, don't ask for a beer by name, for you might get a cold stare.
5. While the Americans and the English have the same beer glass for all kinds of beers, Germans use different types of glass for different beers. Don't refuse a beer being offered in Germany just because you don't like the glass it is being served in.
6. Like in every country, different beer in Germany gets served with different percentage of alcohol content. Be aware of the percentage so you don't get up the next day with a hangover
7. In Germany, not all beer is brown. If, in response to your request for a beer, the German bartender hands you a different colored beer glass, don't end up saying: "I asked for a beer!" For instance, Berliner Weisse is a cloudy, white beer.
8. Unlike in the USA or India, it is OK to drink beer in public in Germany. You will look stupid if you try to cover your beer in brown paper before taking a sip in public.
9. Since Germans are avid recyclers, every beer bottle has a deposit, which can be redeemed. When in Germany, don't throw away your beer bottles.
Best beer drinking festivals of Germany
There are numerous beer-drinking festivals in Germany; ours is a handpicked list.
1. OKTOBERFEST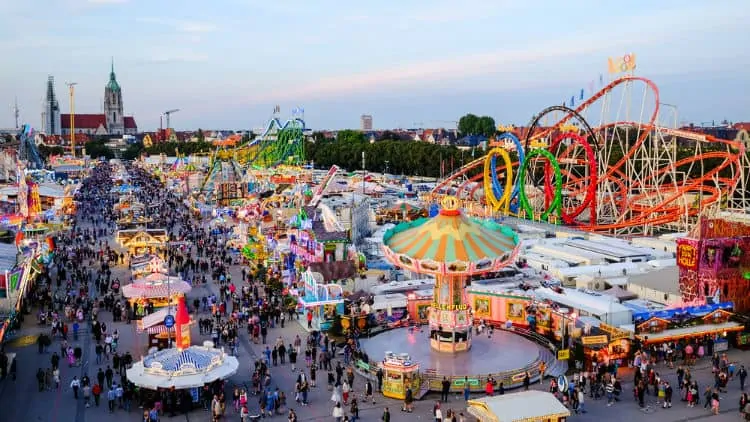 Oktoberfest is the World's largest beer festival, attracting more than 6 million people annually.
Oktoberfest is the mother of all beer festivals and lasts 16 days from late September to the first weekend in October every year since 1810.
With each passing year, Oktoberfest is getting bigger, better, and more vibrant, and if you don't want to miss this traditional festival of Germany, make your reservation in advance.
Recommended Reading: Fishing holidays in Netherlands
2. STUTTGART CANNSTATTER VOLKSFEST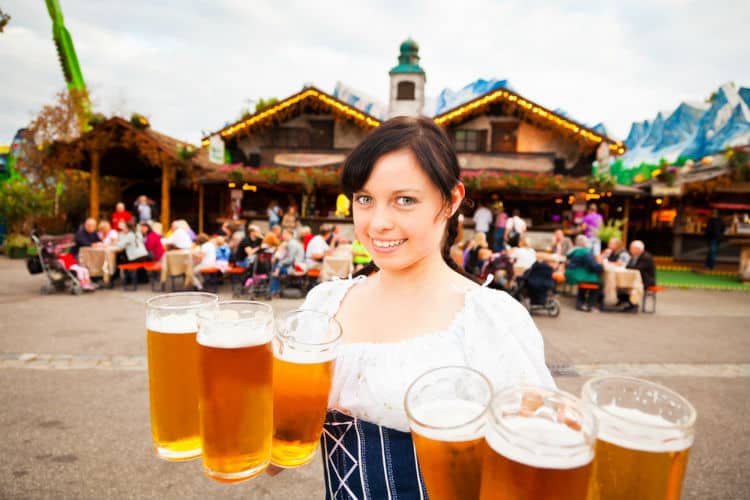 Best known for its endless fun and entertainment for 17 days from the last week of September, Cannstatter Volksfest attracts more than four million beer lovers worldwide each year.
Locally known as 'Wasan,' this festival has much more to offer – fun rides such as roller coasters, water coasters, and much more which fascinate visitors of every age.
The other attraction of this German beer festival is the annual Volksfest parade that goes through the beautiful city streets.
3. BREMEN FREIMARKT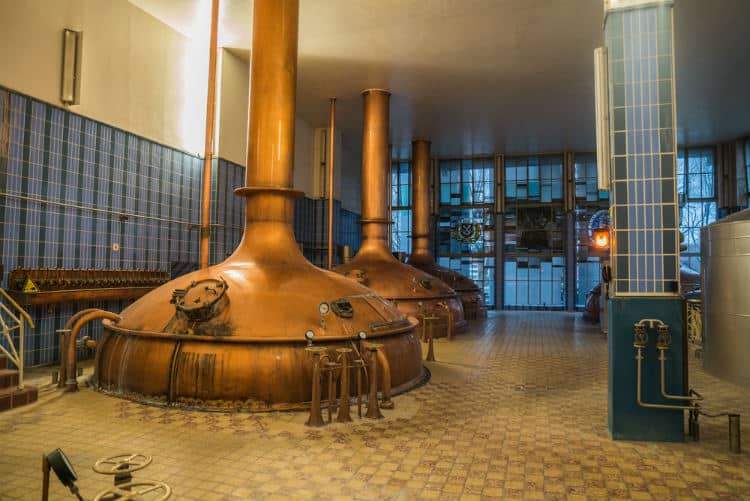 Freimarkt is the oldest civic fair in Germany.
After all, it was first organized in 1035 A.D.
Some things get better with time, which holds for the beer festival Bremen Freimarkt too.
Fun rides, carnival, street party, and amazing food make it more than just a beer festival, attracting more than four million visitors to North Germany.
This festival has a great market, rides, food, and beer.
So when are you going to North Germany for some mouthwatering smoked fish with fine beer and say, "Ischa Freimarkt!"
4. STARKBIERZEIT – the strong beer festival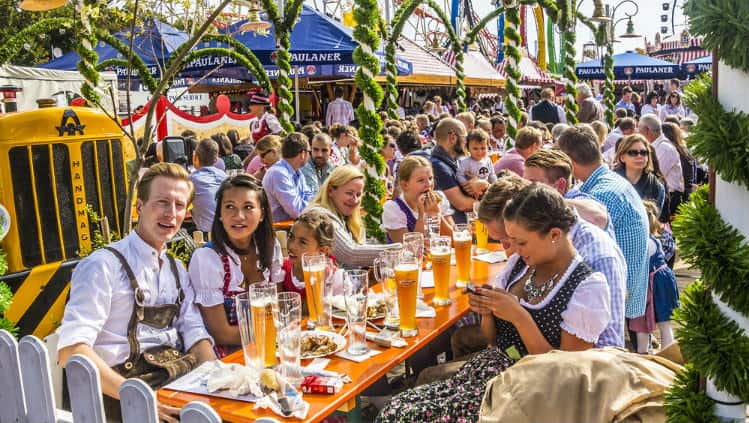 The people of Munich know how to celebrate life to its fullest, and their love for beer says it all.
Starkbierzeit means "strong beer time," and it justifies its name by all means.
Every year when the snow melts in Munich and spring arrives, local breweries produce their strongest beer to celebrate the good times and good things in life.
The root of this beer fest goes back to when Paulaner monks started making an extra strong beer to sustain themselves during the Lenten fast. Started in 1627, Starkbierzeit is held every March for two weeks.
5. ERLANGEN BERGKIRCHWEIH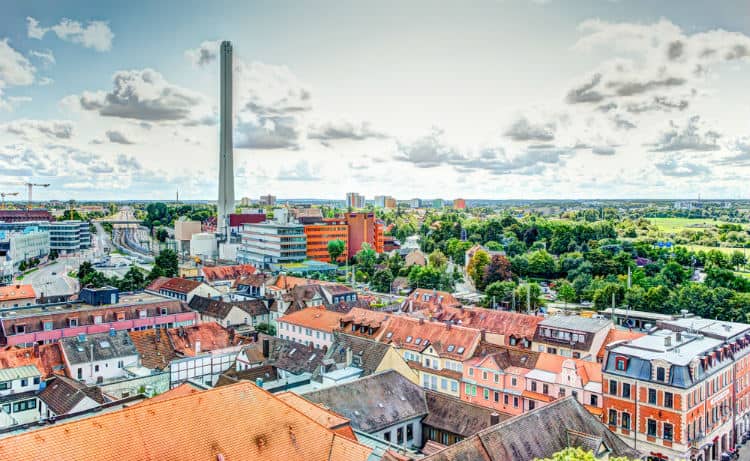 Locally nicknamed Berch, Bergkirchweih is an annual Volkfest (beer festival and traveling funfair) in Erlangen, Germany.
Started in 1755, Bergkirchweih is the 5th season of the year in Erlangen, which is quite true because this is the time for fun, dancing, beer, getting lost, and being good hosts to more than a million visitors – which is ten times the local population.
This authentic beer festival goes on for 12 days.
6. INTERNATIONAL BERLIN BEER FESTIVAL
Starting in 1997, Berlin Beer Festival is an awesome festival for people who want to taste beer worldwide.
Though Berlin Beer Festival lasts for three days, its uniqueness makes it one of the best in the World.
In this festival, more than 300 breweries from 90 plus countries offer more than 2000 types of beer.
7. KULMBACH BIERWOCHE
The Kulmbach Bierwoche is the only beer festival in Germany exclusively dedicated to beer.
In this German fest, there are no rides, no carnival, no parade – only beer.
Starting in 1939, Kulmbach Beer Week takes place in the Bamberg region, which has the highest concentration of beer manufacturers worldwide.
Of course, it's not only about beer and drinking. The fest also offers a wide range of food, mostly meat, and sausages.
Kulmbach beer week runs for 12 days from the last week of July.
Sources

# Rosotravel.com
# Tripstodiscover.com
# Discovergermany.com
# Internationaltraveller.com

The travel specialists at TheBetterVacation.com use only high-quality sources while researching & writing their articles. We make every attempt to keep our content current, reliable and trustworthy.
Recommended Reading
1. Golf holidays in Germany
2. Self drive holidays in Austria
4. Self drive holidays in Italy
5. Most unusual hotels of the World