Tampa Terrors Ghost Tour is a popular nighttime activity for visitors and locals alike.
The tour takes guests on a walking journey through some of Tampa's most haunted locations, led by experienced tour guides who share stories of the city's dark history.
From the Tampa Theatre, said to be haunted by the ghost of a former projectionist, to the Old City Hall, where a former mayor is said to roam the halls, Tampa Terrors Ghost Tour promises an unforgettable experience.
Guests may even experience some paranormal activity, as the tour has been known to produce EVPs (electronic voice phenomena) and other unexplained phenomena.
Whether you believe in ghosts or not, Tampa Terrors Ghost Tour is a great way to learn about the city's history and get a little scared.
This article covers everything you should know before booking tickets for the Tampa Terrors Ghost Tour – ticket prices, timings, what to expect, how to reach, FAQs and more!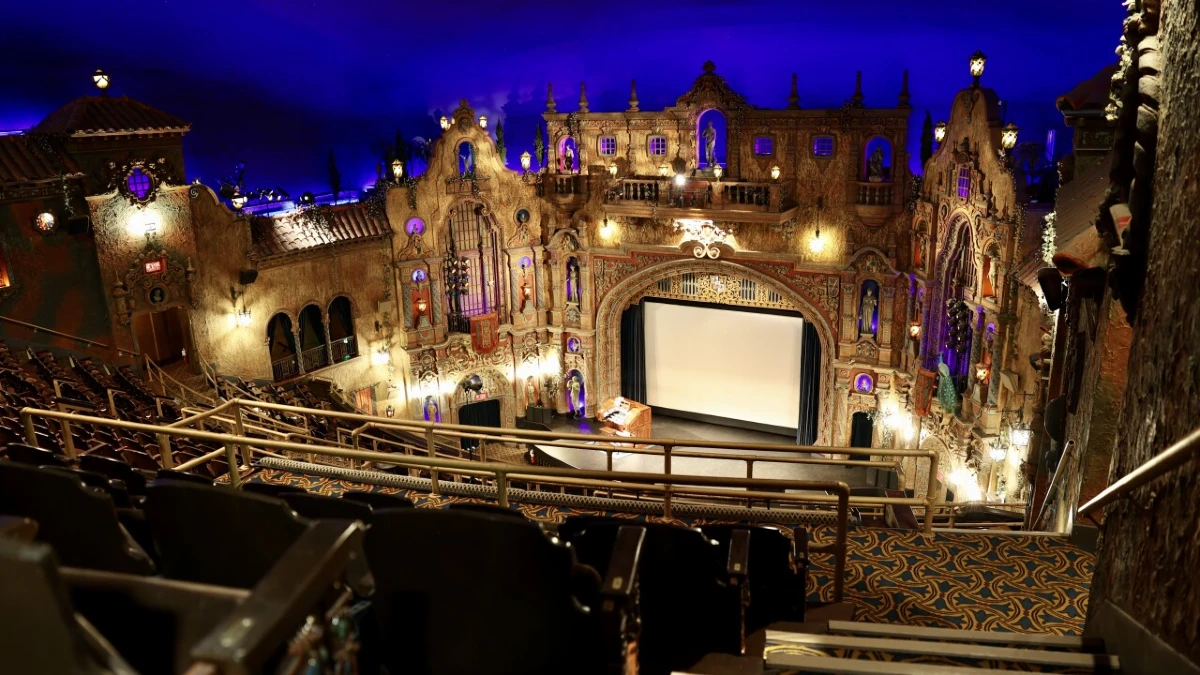 What to expect
You can expect a suspenseful journey through Tampa's haunted past during the Tampa Terrors Ghost Tour.
Knowledgeable guides will share captivating stories, legends, and unexplained encounters associated with each location.
Tampa Theatre
Hear stories associated with this haunted, historic theater. Discover the mysterious tales that linger within its walls.
Floridan Palace Hotel
Learn about the unsettling legends that haunt the prestigious Floridan Palace Hotel, once the tallest building in Florida.
Le Méridien Tampa, The Courthouse
Explore the site of the old Federal Courthouse and its connection to a Mafia gangster's testimony.
Old City Hall
Listen to the spooky tales of ghost encounters at Old City Hall. Old city hall is where many visitors feel they are being watched by someone (Yes, no way!).
Some even say there is a woman dressed white roaming here to this day and other ghosts!
East Kennedy Boulevard & North Marion Street
Learn about the dark history of the Old Florida House Hotel and its association with a severe Yellow Fever epidemic.
811 N Franklin St
Experience the chilling energy and reported paranormal activity at this haunted location.
---
---
Where to book tickets
Tickets for the Tampa Terrors Ghost Tour are available online and at the attraction's ticket counter.
We recommend online booking because they help you save time and money.
Online tickets are cheaper than the ones available at the attraction's ticket counter.
It is best to book your tickets in advance as they sell out faster, especially during peak tourist seasons.
So, avoid last-minute delays and disappointments with online booking.
With online tickets, you no longer have to waste your time waiting in those long annoying queues!
How do online tickets work?
Go to the Tampa Ghost Tour booking page, select your preferred date and number of tickets, and buy the tickets immediately.
After the purchase, you will receive the tickets through your email.
There is no requirement to bring any printouts. Those days are long gone!
On the day of your visit, you can walk in and show the ticket on your smartphone to the guide or staff involved.
Tampa Terrors Ghost Tour price
Tampa Terrors Ghost Tour by US ghost adventures ticket costs US$30 for every person visiting.
Cancel at least 24 hours before your visit to get a full refund. No changes will be accepted less than 24 hours before your visit.
Remember this ticket does not include any food or beverages option.
Tampa Terrors Ghost Tour tickets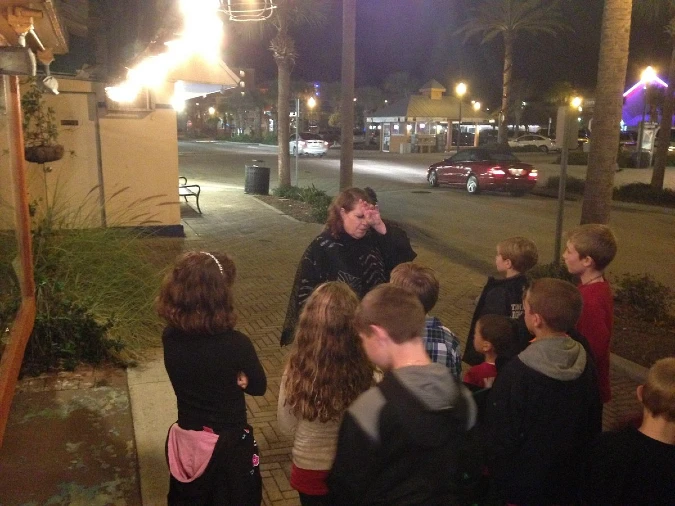 Join the thrilling Walking Ghost Tour in Tampa for a chilling twist on the city's history.
Explore haunted landmarks like the Tampa Theatre and Old City Hall while you listen to the stories that will give you goosebumps.
With a late-night start time, you can enjoy dinner beforehand. Everyone is welcome, including pets.
Discover the haunted side of Tampa on this unforgettable tour.
Ticket Price: US$30
Haunted Tampa Ghost and Pub Walking Tour – Ybor City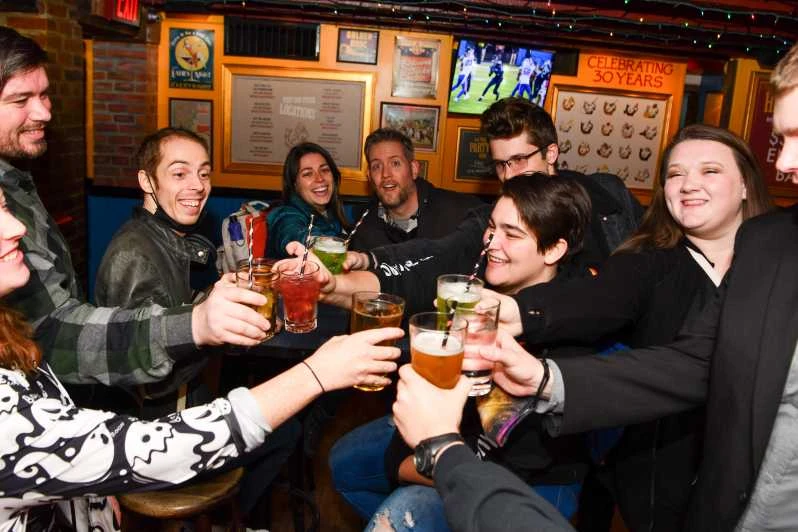 Join the Haunted Tampa Ghost and Pub Walking Tour in Ybor City for a memorable night out.
Visit four historic pubs, hear terrifying stories, and enjoy a drink (own expense).
Available on Fridays and Saturdays, it's the perfect blend of haunted history and pub hopping.
Get a souvenir cooler or cup as a memento. Visitors must be older than 21 years.
Ticket Price: US$45
Ghost Hunters Paranormal Ghost Tour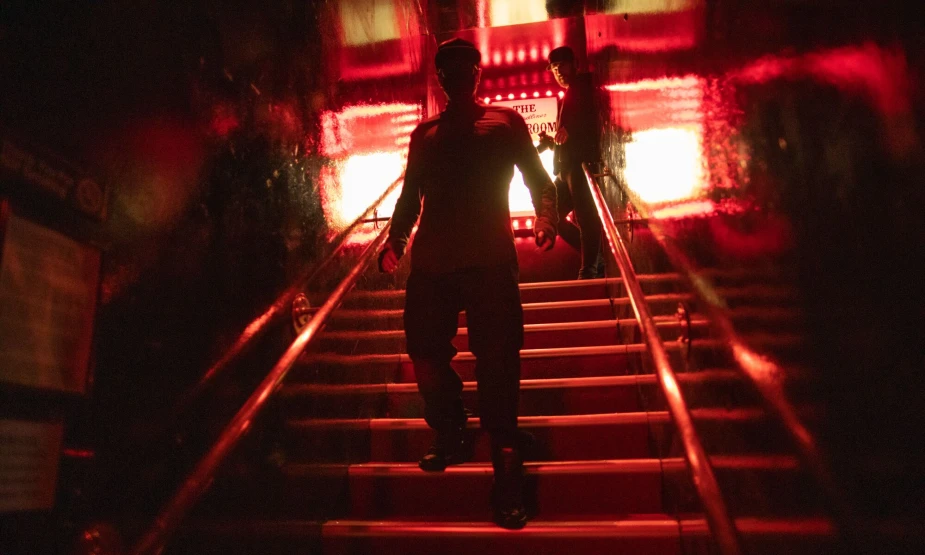 Experience a thrilling paranormal ghost tour in Tampa, uncovering the haunted history and learning how to use ghost-hunting tools.
Explore the scary streets of Ybor City with a knowledgeable guide, discovering the tales of death and despair.
Investigate famous mobster hangouts and basement morgues using paranormal equipment.
Perfect for aspiring ghost hunters, this tour is ideal for small groups and offers the option to dine at a haunted restaurant.
Keep the adventure alive by using ghost-hunting apps even after the tour.
Ticket Prices
Adult Ticket (18 to 54 years): US$40
Youth Ticket (12 to 17 years): US$29
Senior Ticket (55+ years): US$37
Child Ticket (6 to 11 years): US$20
Infant Ticket (up to 5 years): Free
The Official Downtown Tampa Ghost Tour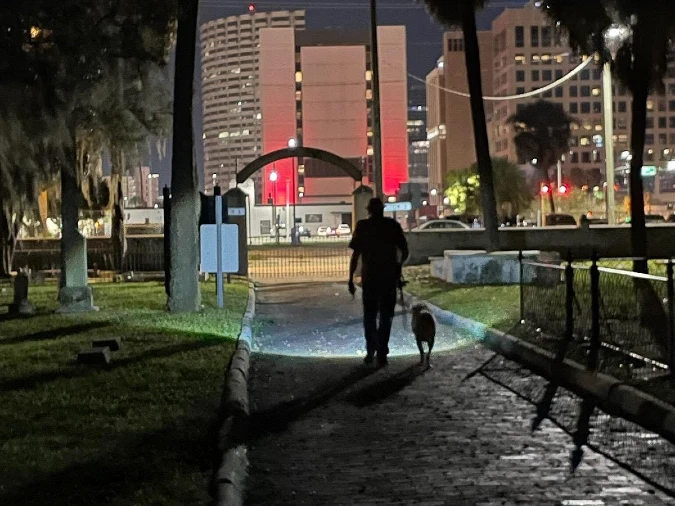 Embark on a tour of Downtown Tampa's oldest and most haunted buildings, steeped in tales of murder, tragedy, and organized crime history.
Explore sites listed on the National Haunted Registry and delve into the chilling stories surrounding them.
Uncover the dark secrets and paranormal encounters that make these locations truly terrible.
Ticket Prices
Adult Ticket (13+ years): US$30
Youth Ticket (6 to 12 years): US$10
Child Ticket (1 to 5 years): Free
Infant Ticket: Free
Save time and money! Discover the best attractions in Tampa Bay that have been carefully selected and bundled together for you at a great discount. With the Tampa Bay CityPASS®, you can save money and enjoy more for up to nine days from your first visit.
---
---
How to reach
Tampa Terrors Ghost Tour, organized by US Ghost Adventures, starts at 711 N Franklin St.
The meeting point of this tour is conveniently located at the reach of public transportation. Here is everything you need to know about transportation.
By Bus
711 N Franklin St is only six minutes from the Tampa bus stop.
Buses: Greyhound
711 N Franklin St is only three minutes from the Tampa St @ Cass St bus stop.
Buses: 1, 19, 30, 300
By Light Rail
Downtown Tampa Station is an eight-minute walk from 711 N Franklin St, the Tampa Terrors Ghost Tour meeting point.
Light rail: 800
By Car
If you're driving by car, turn on Google Maps and get started!
For information regarding the nearest parking lot, click here.
Timings
Tampa Terrors Ghost Tour starts at 8.00 pm every day of the week.
Ghost tours serve their purpose only when it is dark, so the timing is late in the evening.
Make sure that you reach the meeting point of this tour 10 to 15 minutes earlier than the starting time, i.e., at least by 7.45 pm.
Best time to visit
Tampa Terrors Ghost Tour starts at the same time every day.
So the best time to visit is when it starts, i.e., 8 pm. Please make sure that you reach the meeting point on time.
How long does the tour take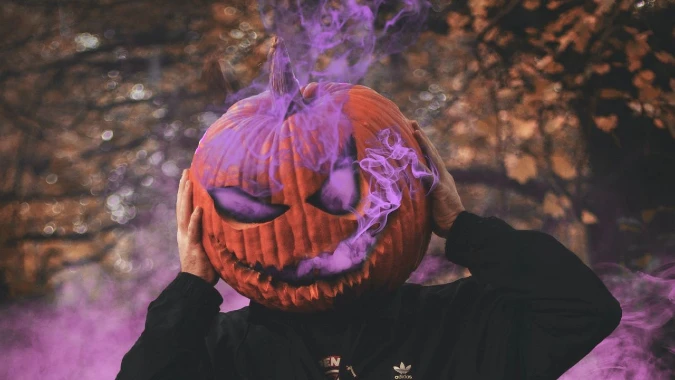 The Tampa Ghost Tour lasts one hour.
As this tour is not an attraction where you can spend your time without restrictions, the duration is limited.
However, you can listen to scary stories and explore the city in this one hour.
You might not even feel like it's been an hour after you complete the tour! Enjoy your short and scary walk.
---
---
FAQs
Here are some frequently asked questions about Tampa Terrors Ghost Tour.
What is the Tampa Terrors Ghost Tour?
The Tampa Terrors Ghost Tour is a guided walking tour through the haunted streets of Tampa, Florida. 

Led by knowledgeable and entertaining guides, the tour explores the city's dark history and shares spine-chilling tales of paranormal encounters.
Are the stories and encounters real?
The stories shared on the Tampa Terrors Ghost Tour are based on historical accounts, eyewitness testimonies, and local legends. 

While the existence of ghosts is a matter of personal belief, the tour aims to provide a captivating experience for participants.
Is the tour suitable for children?
The Tampa Terrors Ghost Tour is primarily designed for adult audiences due to its unsettling content sometimes. 

It may not be suitable for young children or those easily frightened. An adult must accompany children.
Do we enter any haunted buildings?
The tour primarily takes place outdoors, but some stops may include entering certain buildings or areas with haunted histories. 

However, the tour does not guarantee entry into specific haunted locations.
Is photography allowed on the Tampa Ghost Tour? 
Yes, participants are generally allowed to take photos during the tour. 

There are no strict restrictions on photography during this tour.
Is the tour wheelchair accessible?
The Tampa Terrors Ghost Tour takes place on city streets and sidewalks, which are generally accessible. 
Is booking necessary for this tour? 
Booking online tickets is highly recommended to ensure your spot on the Tampa Terrors Ghost Tour.
Can I get a full refund if I can cancel the tour any time?
You can get a full refund only when you cancel your tickets at least 24 hours before your visit.
What if it is a bad weather day?
Do not worry about bad weather. Your visit will be rescheduled, or you will get a full refund. Either way, it is your win.
Are the stories and places in this tour too scary?
Though the stories are well-researched, they might not be as scary as a horror movie. 

However, it depends on the person and how they take these stories. If you are easily scared, be careful.
Is the tour suitable for skeptics or non-believers? 
Absolutely! The Tampa Terrors Ghost Tour welcomes skeptics, non-believers, and anyone interested in history, local legends, and supernatural tales. 

It offers an opportunity to explore the city's rich heritage and mysterious stories, regardless of personal beliefs.
Sources
# Tampaterrors.com
# Activities.marriott.com
# Tripadvisor.com

The travel specialists at TheBetterVacation.com use only high-quality sources while researching & writing their articles. We make every attempt to keep our content current, reliable and trustworthy.