Tampa ZooQuarium is the most popular destination among families as it offers visitors the chance to experience the best of both worlds: a zoo and an aquarium.
With over 1000 animals from around the globe, there's something for everyone to see and do at Tampa ZooQuarium, Florida.
From the towering giraffes to the playful penguins, there's no shortage of amazing creatures to encounter at the zoo.
The Florida Aquarium is home to diverse marine life, which includes sharks, rays, and other marine life.
In addition to its incredible animal exhibits, Tampa ZooQuarium also features a variety of educational programs and events.
You can learn about animal conservation, take a behind-the-scenes tour, or even feed some animals yourself.
Whether you're a lifelong animal lover or just looking for a fun and educational day out, Tampa ZooQuarium is the perfect place.
This article covers everything you should know before booking tickets for Tampa ZooQuarium – prices, timings, what to expect, how to reach, FAQs and much more!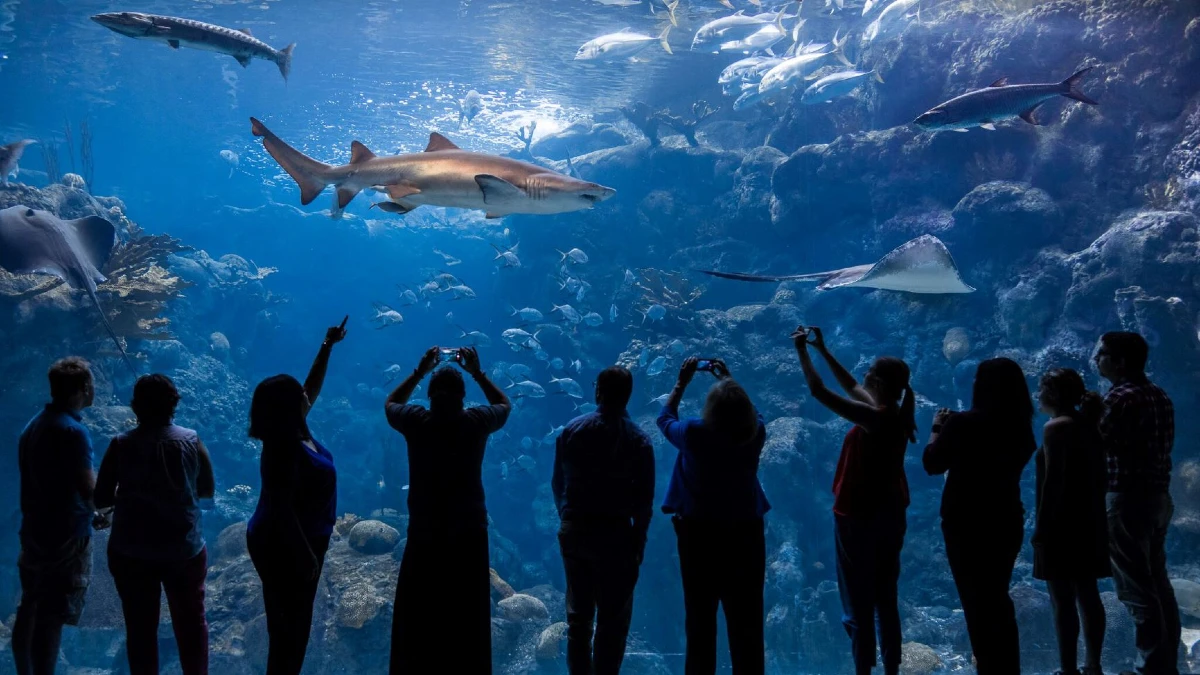 What to expect
Get ready for a day full of adventure and discovery with the ZooQuarium ticket. Gain access to both ZooTampa at Lowry Park and the Florida Aquarium.
Double the fun for a single price with this ticket.
ZooTampa
Start your day at ZooTampa in the wonders of wildlife and explore five diverse habitats: Florida Wildlife, Asian Gardens, Wallaroo Station, Primate World, and Safari Africa.
ZooTampa is home to animals like elephants, orangutans, endangered creatures, etc., and it also has family-friendly attractions like Water Play Areas, the Carousel Circle, and the thrilling Tiger Family Roller Coaster.
The Florida Aquarium
Make your way to the renowned Florida Aquarium. See thousands of mesmerizing sea creatures, terrestrial animals, and vibrant plants.
Explore the various exhibits and marvel at the incredible diversity of marine life.
From alligators and otters to pythons and goliath groupers, each zone offers a unique learning experience.
Get up close to lemurs, chameleons, and even brave a tree full of hissing cockroaches (Yeah, safely separated by the glass)!
Don't miss the daily scheduled activities and the outdoor plaza featuring The Splash Pad, Fins Bar, and the exciting Four Ducks 4-D theater.
With the ZooQuarium ticket, you can expect a day filled with educational experiences, captivating animal encounters, and thrilling attractions.
It's the perfect adventure for the whole family to enjoy.
---
---
Where to book tickets
Tickets for Tampa ZooQuarium are available online or at the attraction.
We recommend online booking because the tickets are cheaper than the ones available at the attraction's ticket counter.
It is best to book your tickets in advance as it can be popular, especially during peak tourist seasons.
So, avoid last-minute delays and disappointments with online booking.
With online tickets, you no longer have to waste your time waiting in those long annoying queues!
How do online tickets work?
Go to the Tampa ZooQuarium Tour booking page, select the number of tickets and preferred date, and buy the tickets immediately.
After the purchase, you will receive the tickets through your email.
There is no requirement to bring any printouts. Those days are long gone!
On the day of your visit, you can walk in and show the ticket on your smartphone to the guide or staff involved.
Tampa ZooQuarium ticket price
ZooQuarium Tampa entry tickets cost US$81 for visitors above 12 years old.
Skip the line Ticket cost for those between three to 11 years old is US$66.
You should cancel your tickets at least 24 hours before your visit to get a full refund.
With this ticket, you can visit both attractions on the same day or separately; it is up to you.
Tampa ZooQuarium tickets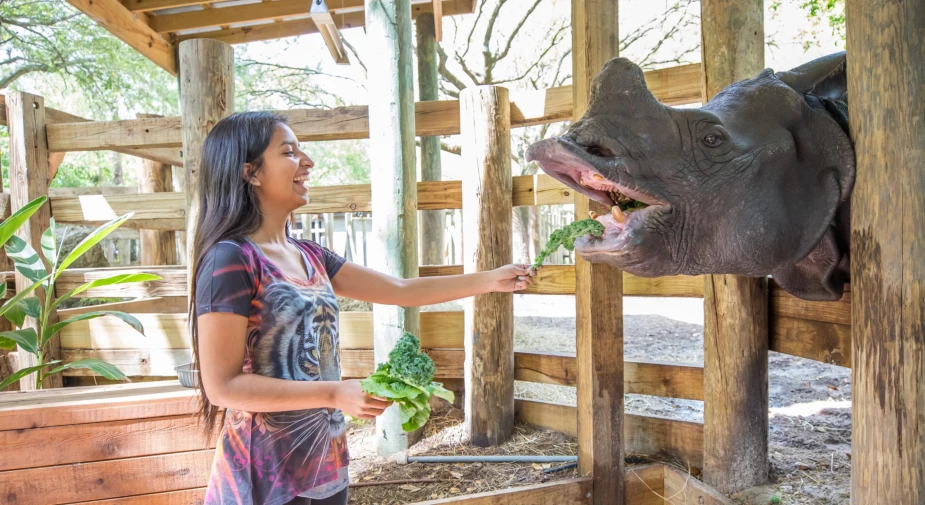 This single ticket grants you access to both ZooTampa at Lowry Park and the Florida Aquarium in Tampa.
At ZooTampa, you can see magnificent elephants, playful orangutans, gentle manatees, and more. See some of the endangered species and learn why protecting them is important.
Learn about wildlife conservation, broaden your knowledge of conservation methods, and be a responsible human.
Dive into a world of sea creatures and fascinating exhibits at the Florida Aquarium. Discover rare seahorses, interact with stingrays, and gain insights into the lives of endangered marine animals.
With thrilling rides, close encounters with animals, and educational displays, this combo ticket is perfect for families who love animals and want to make the most of their Tampa adventure.
Ticket Prices
Adult Ticket (12+ years): US$81
Child Ticket (3 to 11 years): US$66
Tampa ZooQuarium: ZooTampa & Florida Aquarium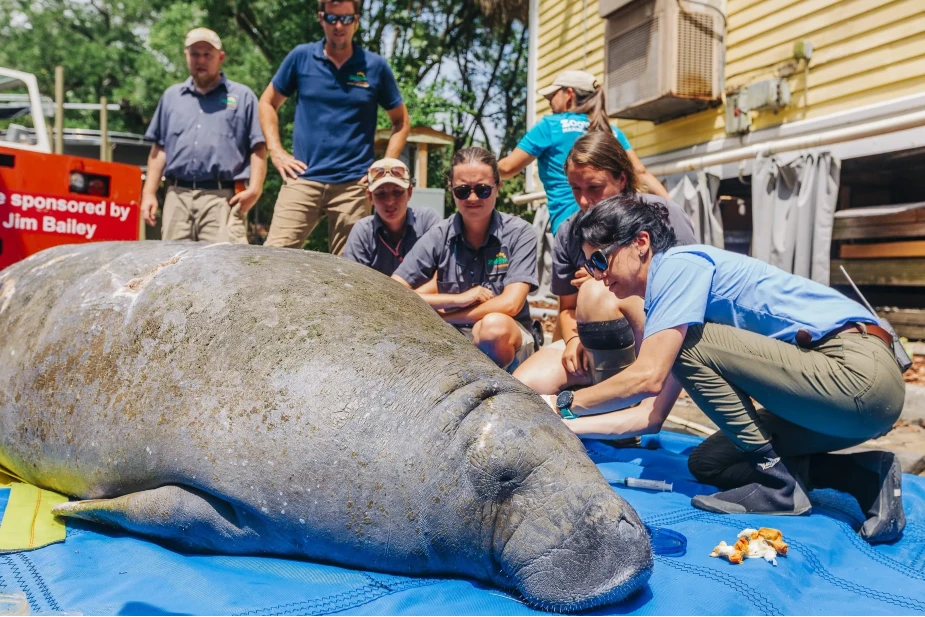 Distance: Six miles (10 km)
Time Taken: 15 minutes by car
Save money and explore the best of Tampa's wildlife with a single ticket to ZooQuarium.
Visit ZooTampa at Lowry Park and meet elephants, orangutans, and manatees while learning about conservation.
At the Florida Aquarium, encounter lemurs, sharks, otters, and more.
Enjoy thrilling rides and educational experiences for the whole family.
Ticket Price: US$81
Save time and money! Discover the best attractions in Tampa Bay that have been carefully selected and bundled together for you at a great discount. With the Tampa Bay CityPASS®, you can save money and enjoy more for up to nine days from your first visit.
---
---
How to reach
Tampa ZooQuarium locations are conveniently located within reach of public transportation, and it is also easy to go on your own.
ZooTampa address: 1101 W Sligh Ave, Tampa, FL 33604, USA. Get Directions.
By Bus
ZooTampa at Lowry Park is only four minutes from the N Boulevard bus stop.
Buses: 45
By Car
If you're driving by car, turn on Google Maps and get started!
For information regarding the nearest parking lot, click here.
The Florida Aquarium address: 701 Channelside Dr, Tampa, FL 33602, USA. Get Directions.
By Bus
Florida Aquarium is only six minutes from the Meridian Ave bus stop.
Buses: 9
By Light Rail
The Florida Aquarium is only a two-minute walk from Cumberland Avenue light rail station.
Light rail: 800
By Car
If you're driving by car, turn on Google Maps and get started!
For information regarding the nearest parking lot, click here.
Timings
The ZooTampa at Lowry Park stays open from 9.30 am to 5 pm every day, i.e., from Monday to Sunday.
The Florida Aquarium also stays open from 9.30 am to 5 pm every day, i.e., from Monday to Sunday.
Best time to visit
The best time to visit these attractions is early morning when it opens, i.e., 9.30 am.
If you don't prefer crowded places, plan your visit early in the morning.
Visiting the ZooQuarium Tampa on weekdays is best to avoid overcrowding and have a peaceful day out.
How long does the tour take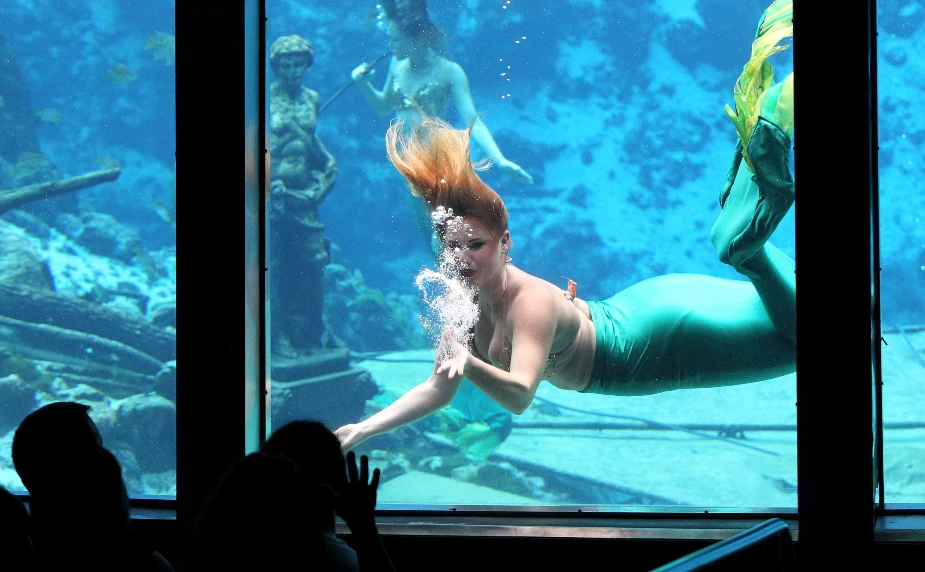 On average, this tour of ZooTampa can take between three to four hours as it has many interesting things to see and participate in.
But remember, this is just an assumption and not a restriction. Do not think about any time constraints at a place like this. All day is yours!
---
---
FAQs
Here are some frequently asked questions about ZooQuarium Tampa.
What is ZooQuarium Tampa?
ZooQuarium Tampa is a unique wildlife attraction in Tampa, Florida. 

It combines a zoo and an aquarium, allowing visitors to explore and learn about various land and marine animals.
What animals can I see at ZooTampa and Florida Aquarium?
ZooTampa features various animals, including land animals like Florida panthers, tigers, giraffes, elephants, and reptiles. 

Additionally, you can see the fascinating variety of marine life and its rich diversity at the aquarium.
How long does it take to explore ZooQuarium Tampa? 
The duration of your visit to ZooQuarium Florido can vary depending on your pace and level of interest. 

On average, visitors spend approximately three to four hours exploring the exhibits and enjoying the interactive experiences.
Are there any shows or presentations at ZooQuarium Tampa? 
Tampa ZooQuarium offers a range of shows and presentations throughout the day. 

You can witness captivating animal presentations, educational talks, and interactive feeding sessions, allowing you to learn more about the animals and their behaviors.
Is ZooQuarium Tampa suitable for children? 
ZooTampa and Florida Aquarium are family-friendly attractions. 

Children will find seeing many wild creatures and marine life exciting at Tampa ZooQuarium. 

Visitors can learn about animals, observe their habitats, and participate in interactive activities designed specifically for them.
Are outside food and drinks allowed at Tampa ZooQuarium?
Outside food and drinks are not allowed inside ZooQuarium Florida. 

However, the attractions offer various dining options of delicious meals, snacks, and refreshments.
Is there parking available at ZooQuarium Tampa?
Yes, ZooTampa Florida provides ample parking facilities for visitors. However, there may be a parking fee.
Can I touch or interact with the animals? 
ZooQuarium Tampa has guidelines to ensure the safety and well-being of visitors and animals. 

While some exhibits may offer interactive experiences, touching or interacting with the animals is generally not permitted for safety reasons.
Sources
# Zootampa.org
# Wikipedia.org
# Tripadvisor.com

The travel specialists at TheBetterVacation.com use only high-quality sources while researching & writing their articles. We make every attempt to keep our content current, reliable and trustworthy.