Plovdiv, a city that beckons visitors with its charming beauty, is tucked away among the beautiful surroundings of Bulgaria.
Bulgaria's second-largest city, Plovdiv, is a permanent reminder of the nation's rich historical and cultural heritage.
Plovdiv tours from Sofia have developed into a compelling option for travelers looking for an amazing journey because they offer a riveting fusion of ancient heritage and modern charm.
A world of wonders awaits exploration when traveling from Sofia to Plovdiv.
Through well-preserved Roman amphitheaters, antiquated ruins, and alluring architecture from many eras, Plovdiv proudly displays its historical tapestry.
You can't help but sense the tangible connection to the past with every step.
This article covers everything you should know before booking tickets for Plovdiv tours from Sofia.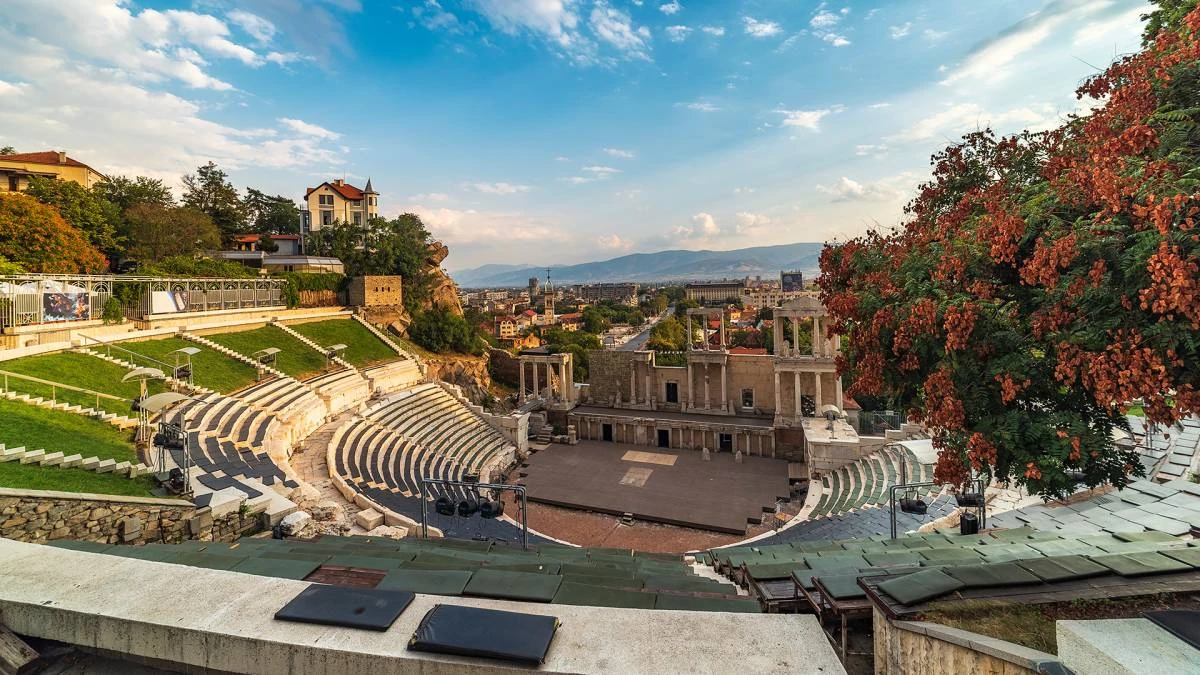 What to expect on Plovdiv Tours from Sofia
Plovdiv's stunning collection of architectural wonders elegantly connects the past and present.
The well-preserved Roman amphitheater, a historical treasure that continues to host cultural events and plays, is one of its most notable attractions.
The Old Town's winding lanes take tourists to opulent houses, historic churches, and structures in the Ottoman style, giving a clear image of the city's extensive architectural past.
Beyond its historical splendors, you can enjoy a lavish gastronomic scene in Plovdiv that reflects the city's cultural diversity.
Every palate is catered to by the restaurants and eateries in Plovdiv, which provide traditional Bulgarian and international cuisine.
The Kapana District offers a delightful culinary trip that remains in mind long after the tour, thanks to its hip pubs and busy cafes.
---
---
Where to book tickets for Plovdiv City Tours
The tickets for Plovdiv Tours from Sofia are available online in advance or at the operator's ticket counters.
To ensure a hassle-free experience, we suggest booking your tickets online.
This saves you time and allows you to take advantage of exclusive and unmissable discounts and offers.
When you buy online, you can avoid the long queues at the ticket counters.
Because some tours sell a limited number of tickets, booking early helps avoid last-minute disappointment.
When you book early, you also get your preferred slot.
How do online tickets work
Go to the Plovdiv tours ticket booking page, select your preferred date, pick any option from the available tickets, and choose the number of tickets to buy.
You will receive the ticket confirmation in your email after the booking.
Ticket printouts are not required.
You will begin your tour by showing your smartphone ticket on the day of your visit.
Ticket price of Plovdiv Tours from Sofia
The ticket for the day Plovdiv tour from Sofia with an audio guide is priced at €35 for all visitors aged between five to 80 years.
The ticket price for the transport-only option is €30 for all visitors aged five to 80.
For Plovdiv tours in English with an English-speaking guide, the ticket price is €35 for all visitors aged 12 to 80 years.
Children between five to 11 years will pay €30 for tours in English with an English-speaking guide.
Tickets: Plovdiv Tours from Sofia
You can select from the following options while planning a trip to Plodiv from Sofia.
Plovdiv Full Day Tour from Sofia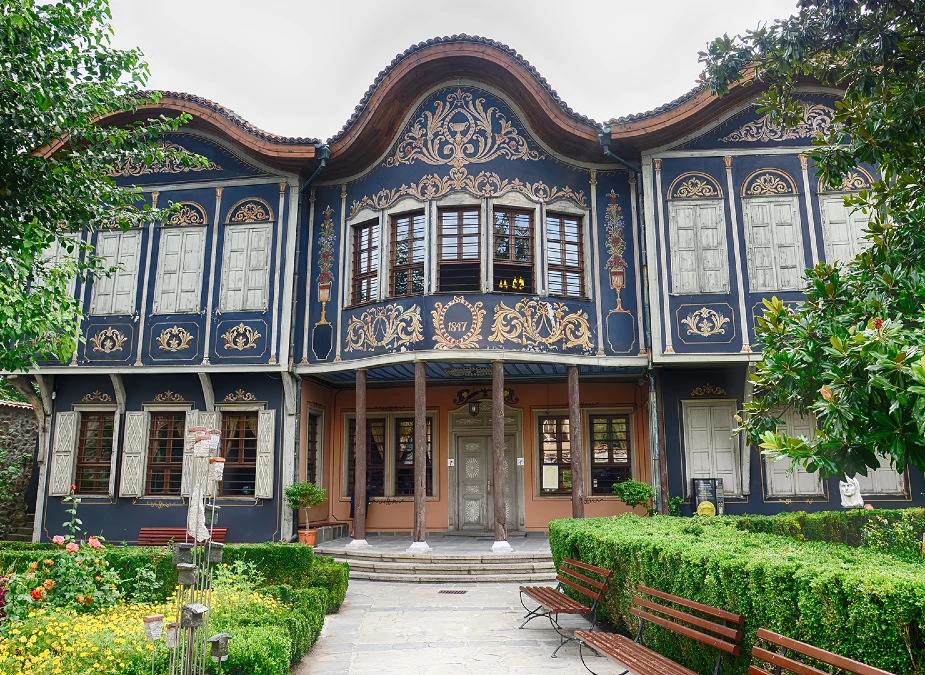 On a full-day trip from Sofia, discover the intriguing city of Plovdiv, with its historical landmarks, ancient ruins, and ethnographic museum.
This full-day trip to Plovdiv includes pick-up and drop-off at a downtown Sofia location, a tour guide, and admission to the museum and Plovdiv Roman Theatre.
When you book this ticket, you can tour the Plovdiv Roman Theatre and learn about Bulgarian culture at the Ethnographic Museum.
The tour is perfect for first-time visitors.
The minimum age of the visitors is six years, and an adult must accompany the children above six.
The tour operates in all weather conditions; thus, dress appropriately and wear comfortable walking shoes, as the Old Town of Plovdiv is with cobbled streets.
We recommend you carry sunscreen, a hat, and sunglasses as Plovdiv becomes hot during summer.
Ticket Price (5 to 80 years): €35
Tickets for Plovdiv and Koprivshtitsa Day Trip from Sofia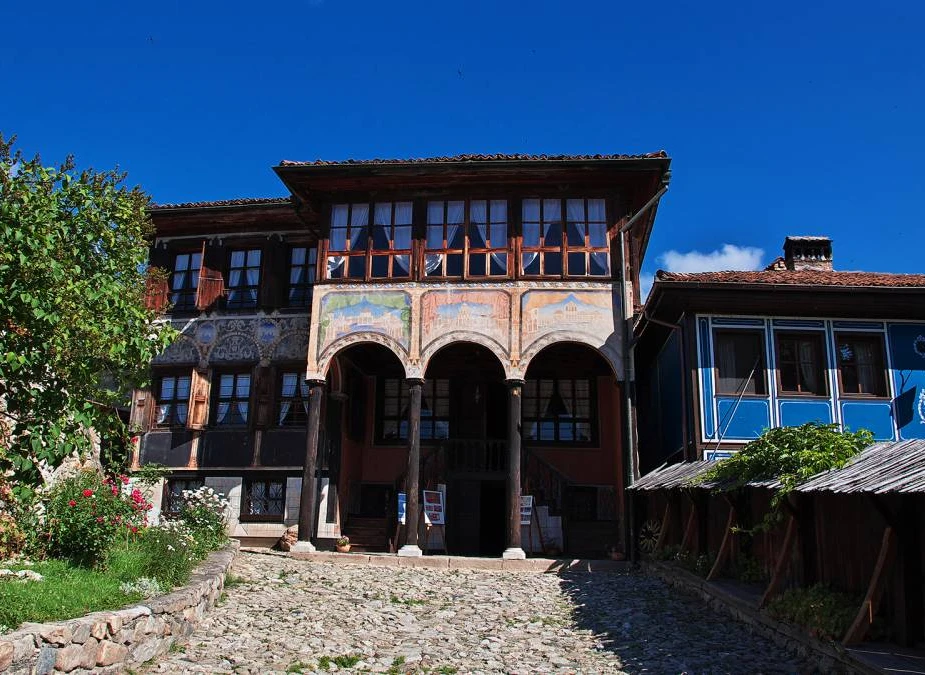 On a full-day trip from Sophia led by an expert driver-guide, explore the art and architecture of Plovdiv and Koprivshtitsa, two renowned Bulgarian cities.
Discover the historical relics of the Romans, Thracians, and Byzantines that swept through this area as you stroll the winding streets of Plovdiv's old town.
Before concluding your trip to central Sophia, proceed to Koprivshtitsa for a walking tour of the residences of some of the city's most famous citizens.
Here, you can discover how a local revolutionary committee liberated Bulgaria from Ottoman authority during the Russo-Turkish War.
You will be transported by an air-conditioned minibus or car.
Due to uneven surfaces, this tour is not recommended for those with walking disabilities.
Remember to wear comfortable walking shoes.
We recommend bringing sunscreen, sunglasses, and a hat on tour, as the summer weather in Plovdiv is very hot during summer.
Ticket Prices
Adult Ticket (12+ years): €50
Child Ticket (6 to 11 years): €45
From Sofia: Plovdiv Full-Day Guided Tour tickets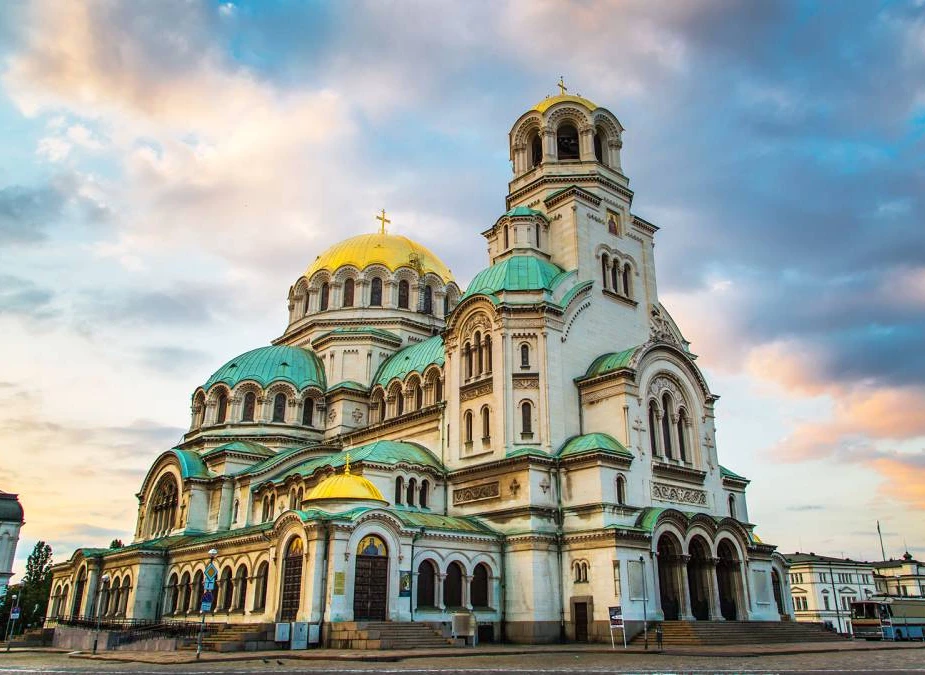 Discover the Roman history of Plovdiv's old town on a day trip from Sofia.
Visit ancient sights and architectural treasures to learn what makes this city popular.
An English-speaking live tour guide will maximize your time in Plovdiv and help you learn about its sights.
Hear the history behind ancient sights and modern attractions on an optional Spanish, Italian, English, French, German, and Russian audio guide.
The full-day trip to Plovdiv begins with a 2-hour drive from Sofia.
On a guided walking tour, discover the history and culture of this 8,000-year-old city settled by Roman, Byzantine, Ottoman, and Bulgarian civilizations.
The tour is not suitable for people with mobility impairments.
Remember to wear comfortable shoes and bring sunglasses and sun-hat.
Ticket Price: €50 per person
Tickets: Full-Day Tour to Plovdiv and Asen's Fortress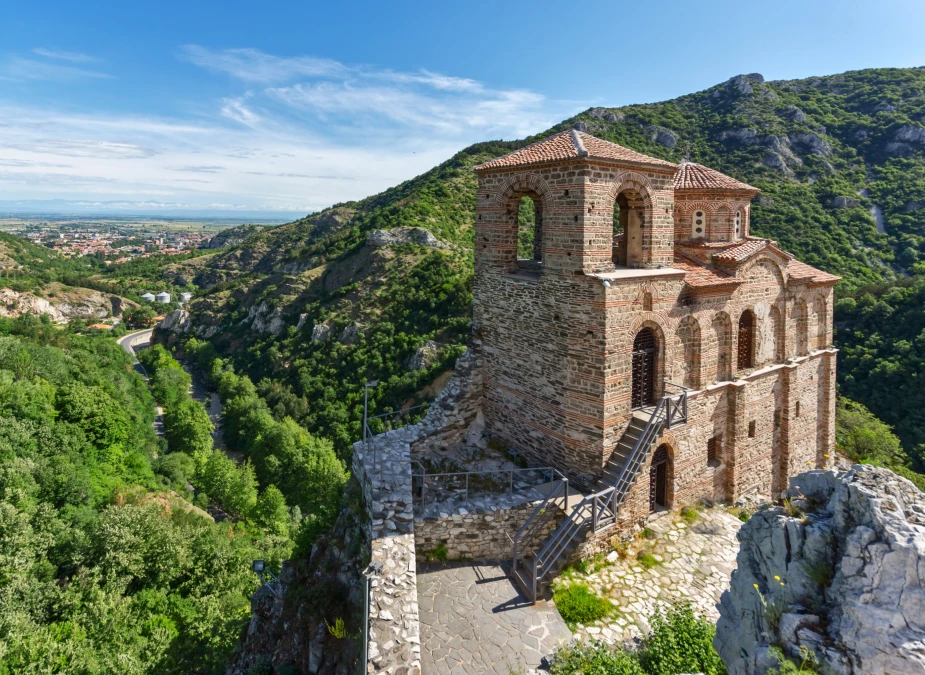 Enjoy a full-day trip from Sofia to Plovdiv, the second-largest city in Bulgaria and the 2019 European Capital of Culture, with a live guide.
Plovdiv is home to a significant community of painters, poets, and musicians.
See Asen's Fortress, which dates back to the Middle Ages, and click memorable photos from the top.
On your excursion, your English and Bulgarian-speaking live tour guide will be ready to answer all your questions.
Walk along cobblestone streets in Plovdiv and visit a 19th-century house to learn about the local production of alcoholic drinks and rose oil products.
After exploring Plovdiv, meet your van and guide for the 30-minute drive to Asen's Fortress and admire this beautiful medieval structure and learn about the history of the place.
Due to cobblestone streets, the tour is not suitable for people with mobility impairments.
All women visitors should have their knees and shoulders covered in the monasteries.
Ticket Prices
Adult Ticket (17+ years): €39
Child Ticket (up to 16 years): €31
Plovdiv, Asen's Fortress and Bachkovo Monastery tickets
During a 9-hour tour, visit the oldest European city, Plovdiv, famous for its cobbled streets and charming architecture from the Revival Period.
Explore a historic monastery, marvel at its murals, and visit a medieval fortress atop a mountain with breathtaking views.
For a 90 minutes scenic drive to Plovdiv, you will be picked up in a modern vehicle from your accommodation in Sofia.
In Plovdiv, visit sights of historical importance such as the Roman Theatre and the Roman Stadium.
Walk around the Old Town and admire the architecture of the houses, museums, and cobbled streets typical of the Revival Period.
After a traditional Bulgarian lunch, take a 25-minute drive to Asenova Fortress, situated on the top of a cliff in Rodopi Mountain.
Visit Bachkovo Monastery, founded in 1083, and see the beautiful mural paintings still preserved today.
Remember to bring your passport or ID card.
Wear comfortable walking shoes.
Ticket Prices
Adult Ticket (12+ years): €139
Child Ticket (4 to 11 years): €52
Adult Ticket (up to 3 years): Free
Explore the attractions of Sofia on a full-day sightseeing tour with transport to the historical center and outskirts. Visit Lake Pancharevo, admire the communist monuments, churches' onion domes, and more.
---
---
Meeting point
The meeting point might differ depending on the tour option you choose. Check the ticket booking page for the latest information on this.
Timings
The timings of the day Plovdiv tours from Sofia depend on the ticket and tour operator you choose.
The usual start time is 8 am.
You must reach the meeting point at least 15 minutes before the tour starts.
Meet the guide and the group to begin your tour.
Best time to go on Plovdiv Tours from Sofia
The best time to go on Plovdiv tours from Sofia depends on your preferences and desired experience.
Spring (April to June) and autumn (September to October) are the most pleasant weather for exploring the city.
During these seasons, temperatures are mild, and the city is adorned with beautiful blossoms or colorful foliage.
The peak tourist season in Plovdiv typically aligns with the summer months (July and August).
While the weather is warm, the city can get crowded with tourists.
If you prefer a quieter and more relaxed experience, consider visiting during the shoulder seasons (spring and autumn) when there are fewer crowds.
How long does the tour take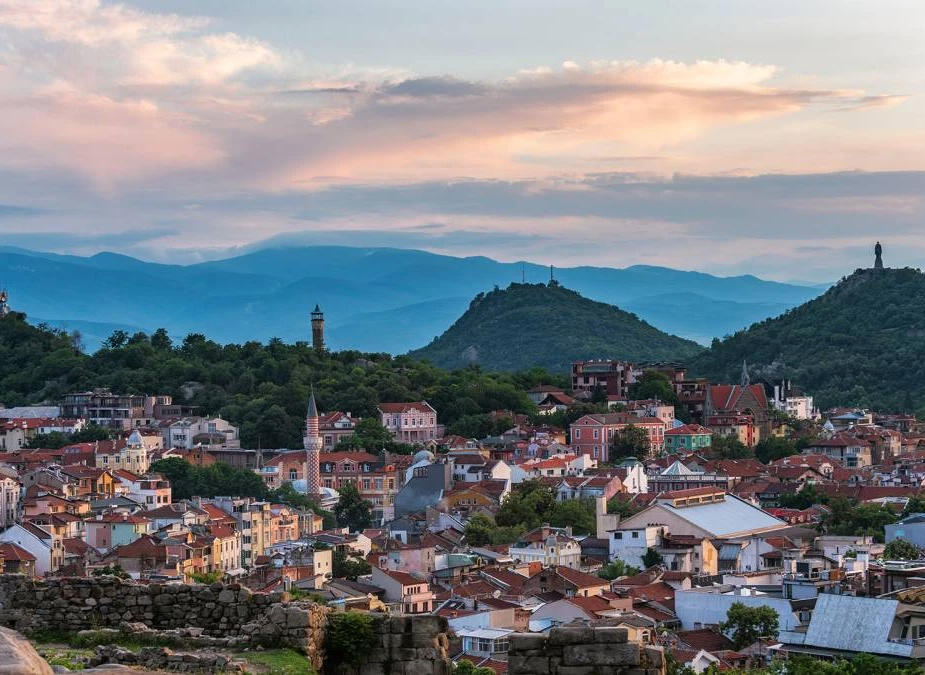 The duration of a Plovdiv tour from Sofia can vary based on several factors, including the type of tour, mode of transportation, and the specific itinerary.
Here are some tours from Sofia to Plovdiv, along with their duration.
FAQs about Plovdiv tours
Here are frequently asked questions about the Plovdiv tours from Sofia.
What is the distance between Sofia and Plovdiv, and how long does the journey take?
Plovdiv is approximately 93 miles (150 km) from Sofia, and the car journey typically takes 2 to 2.5 hours.
What are the must-visit attractions in Plovdiv?
Some top attractions in Plovdiv include the Old Town with its charming cobbled streets, the Ancient Theater, the Roman Stadium, the Ethnographic Museum, and Kapana District (the creative arts and crafts area).
Can I make a day trip to Plovdiv, or should I plan for an overnight stay? 
Yes, you can make a day trip to Plovdiv from Sofia, but an overnight stay allows you to explore more leisurely and experience the city's vibrant nightlife.
Are guided tours available from Sofia to Plovdiv, and do I need to book the tours in advance? 
Yes, there are multiple guided tours available from Sofia to Plovdiv. Booking in advance is recommended, especially during peak tourist seasons, to secure your spot and ensure a smooth experience.
What is the best time to visit Plovdiv? 
The best time to visit Plovdiv is during the spring (April to June) and autumn (September to October), when the weather is pleasant, and various cultural events occur.

Check the local event calendar to see if any festivals or events coincide with your travel dates.
Are English-speaking guides available in Plovdiv? 
Yes, many guides in Plovdiv are proficient in English and other major languages to cater to international tourists.
Is Plovdiv wheelchair-accessible for travelers with disabilities?
Some parts of the city might have accessibility challenges due to its historical nature and cobblestone streets.