Escape rooms have become popular in recent years as they offer an exciting way to spend time with friends and family.
One of the top-rated escape rooms in Sofia is Teorema Rooms, located in the building of "The Union of Architects of Bulgaria" on 11 Krakra Str.
Teorema Rooms offers two games – the TNT Bank Robbery Game and Atlantis.
Both games test your critical thinking and problem solving skills, and they are also entertaining to the last bit!
This article covers everything you must know before booking tickets to the Escape Room Sofia.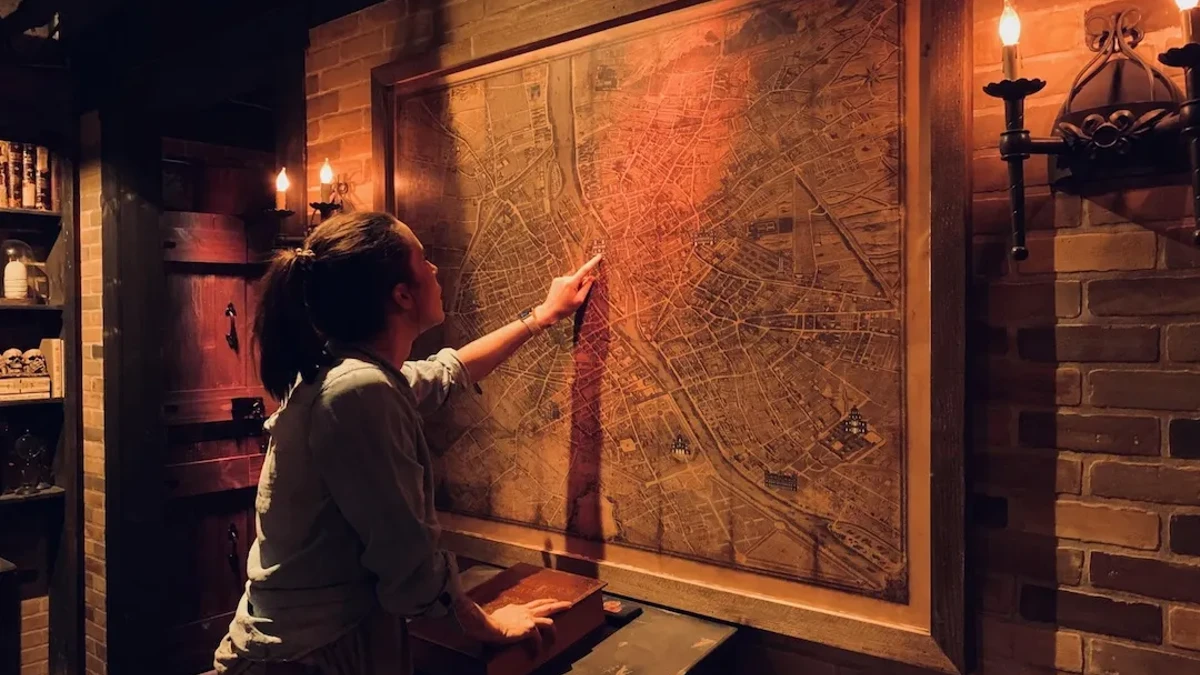 What to expect at Escape Room Sofia
The Escape Room in Sofia offers two exciting and distinct games to challenge and entertain you.
Prepare for a day filled with adventure as you participate in the TNT Bank Robbery Game and the Atlantis Real-Life Quest Adventure.
TNT Bank Robbery is a classic second-generation escape game where you and your team (held as hostages) carefully deactivate a bomb and find a way out of a bank heist within 60 minutes.
Atlantis Real-Life Quest Adventure is a new-generation escape game that combines the elements of an escape room with an adventurous quest. You get 60 minutes to crack codes and solve puzzles to prevent a catastrophic incident.
Both games will test your ability to think clearly under pressure and give you a lot of satisfaction if you make it in time!
---
---
Where to book tickets
You can purchase the Escape Room Sofia tickets online or at the attraction.
Online ticket prices tend to be cheaper than the ones sold at the ticket counters.
When you buy online, you can avoid the long queues at the ticket counters.
As the Escape Room Sofia is quite popular, tickets quickly sell out. So booking in advance helps avoid last-minute disappointment.
When you book early, you also get your preferred time slot.
How do online tickets work
Go to the Sofia Escape Room booking page, select the preferred date and the number of tickets, and buy the tickets.
After the purchase, you will get the tickets immediately in your email.
You don't have to carry any printouts of the tickets with you.
On the day of your visit, you can walk in and show the e-ticket on your smartphone at the entrance.
Escape Room Sofia ticket price
The ticket for Escape Room Sofia costs лв46 for everyone above nine years.
With this ticket, skip the entrance line and begin your escape challenge right away.
Escape Room Sofia tickets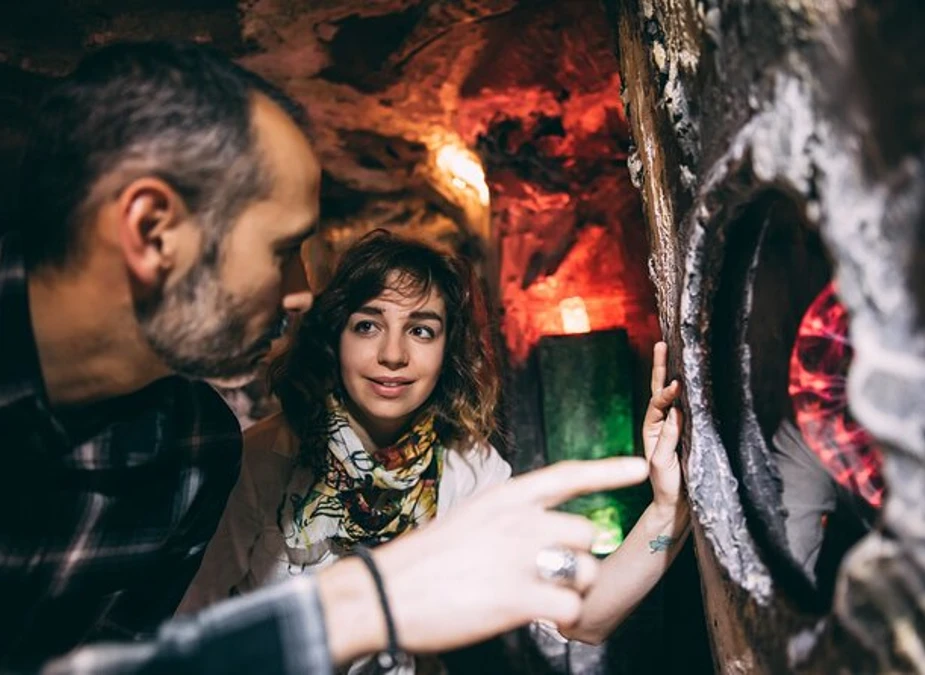 A ticket to the Escape Room Sofia is your gateway to a fast-paced hour of fun with your friends.
Your mission is to solve a series of puzzles within 60 minutes, prevent a catastrophic event, and deactivate a bomb in a bank robbery.
Check whether you can beat the clock along with your team.
Take a break from traditional sightseeing and take up an offbeat adventure filled with excitement and complicated challenges.
Spend an hour or two testing your skills and teamwork in this thrilling escape room experience.
Skip the entrance line and enjoy guaranteed access to the room.
Ticket Cost: лв46
Buy tickets for the Sofia Full-Day Sightseeing Tour and experience Sofia, one of the oldest cities in Europe. Explore the UNESCO-listed landmarks, relics from the communist era, and other cultural treasures that exhibit the city's rich artistic heritage. Discover the highlights of Sofia's historical center and suburbs, including the charming onion domes of churches, monuments of communism, and the picturesque Lake Pancharevo.
---
---
How to reach Escape Room Sofia
Theorem Rooms, Bulgaria, is opposite Doctors' Memorial, which is only two minutes from the Teorema Rooms.
Address: Krakra St 11, 1504 Sofia Center, Sofia, Bulgaria. Get directions.
You can reach the Theorem Rooms by bus, subway, or car.
By Bus
The bus stop Su SV. Kliment Ohridski (Bus no: 9, 280, E9) is only 2 minutes walk from the attraction.
By Subway
The SU Sv. Kliment Ohridski (Subway Line: M1, M4) subway station is only 6 minutes away.
By Car
If you're traveling by car, turn on your Google Maps and get started.
Click here to view the nearby car parking garages.
Opening hours of Escape Room Sofia
The Teorema Rooms stay open from 11 am to 10 pm from Monday to Sunday.
While booking tickets, you will have different time slot options.
How long does it take
Escape Room Sofia games take 1 to 2 hours.
We advise you to be at the attraction 10 to 15 minutes earlier than the starting time as it is a timed event.
Best time to visit Escape Room Sofia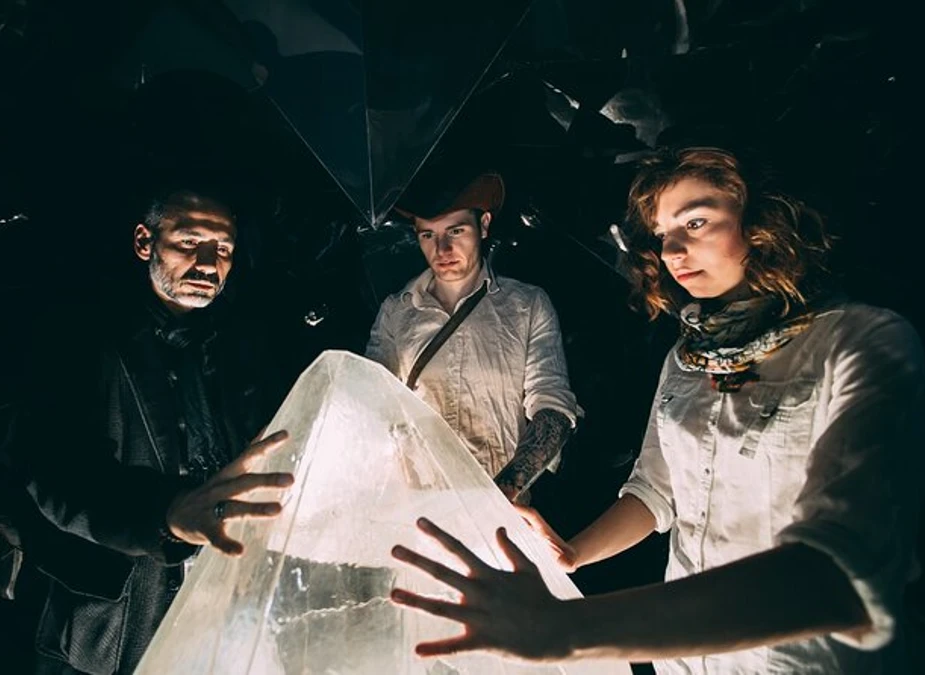 The best time to visit Escape Room Sofia is the earliest slot available while booking the tickets, i.e., 11 am when it is not too crowded.
The attraction is also a little less busy in the evening. So it can be your preferred time, too.
Planning your visit on weekdays is better as weekends attract more visitors.
---
---
FAQs about Escape Room Sofia
Here are some frequently asked questions about Escape Room Sofia.
How many people can play in one escape room?
Teorema Rooms offers games for different group sizes, ranging from two to six players, depending on the specific room theme. Ideally, a team of four players works best.
Are the escape rooms Sofia scary? 
While some rooms may have suspenseful or thrilling elements, they are not intended to be frightening or horror-themed. The focus is on adventure, problem-solving, and teamwork, ensuring an enjoyable and entertaining experience for all players.
Can we take photos or videos inside the Sofia escape rooms? 
To maintain the integrity of the escape room experience and prevent spoilers for other players, photography and video recording inside the rooms are not allowed. 
Is the Escape game suitable for all ages?
While the escape rooms at Teorema Rooms are designed to challenge players, they are suitable for participants of various ages. However, an adult must accompany a child under 14 years. 
Can I play the game at Escape room if I'm claustrophobic?
The escape room adventures might not be a good option if you are claustrophobic. 
What if we can't solve the puzzles within the time limit?
The main goal of the escape room experience is to have fun and challenge yourselves. Even if you only solve some puzzles within the time limit, it's a great opportunity to work together and enjoy the adventure. 
What should I wear for the escape game?
Teorema Rooms provides all the necessary props and materials for the game. Comfortable clothing and shoes are recommended to make your experience more enjoyable.
Can we get hints or clues during the escape game?
Yes, you can. If your group gets stuck on a particular puzzle, you can ask for hints or clues from the game master. 
Popular attractions in Sofia