Pirin National Park is a mesmerizing wilderness unspoiled by human interference, established in 1962 to preserve the pristine ecosystems in the Pirin Mountain Range, Bulgaria.
Declared a World Heritage Site by UNESCO in 1983, this national park, located in the Pirin Mountains, is a sanctuary of diverse landscapes, unique flora and fauna, and rich cultural heritage.
One of the three national parks in Bulgaria, the Pirin National Park is home to Mount Vihren, the second-largest peak in Bulgaria.
Legend has it that the Rila Mountains and the Pirin Mountains were born of a torrid family drama of the two lovers Rilka and Pirin.
This article covers everything you must know before booking tickets to the Pirin National Park.
Top Pirin National Park Tickets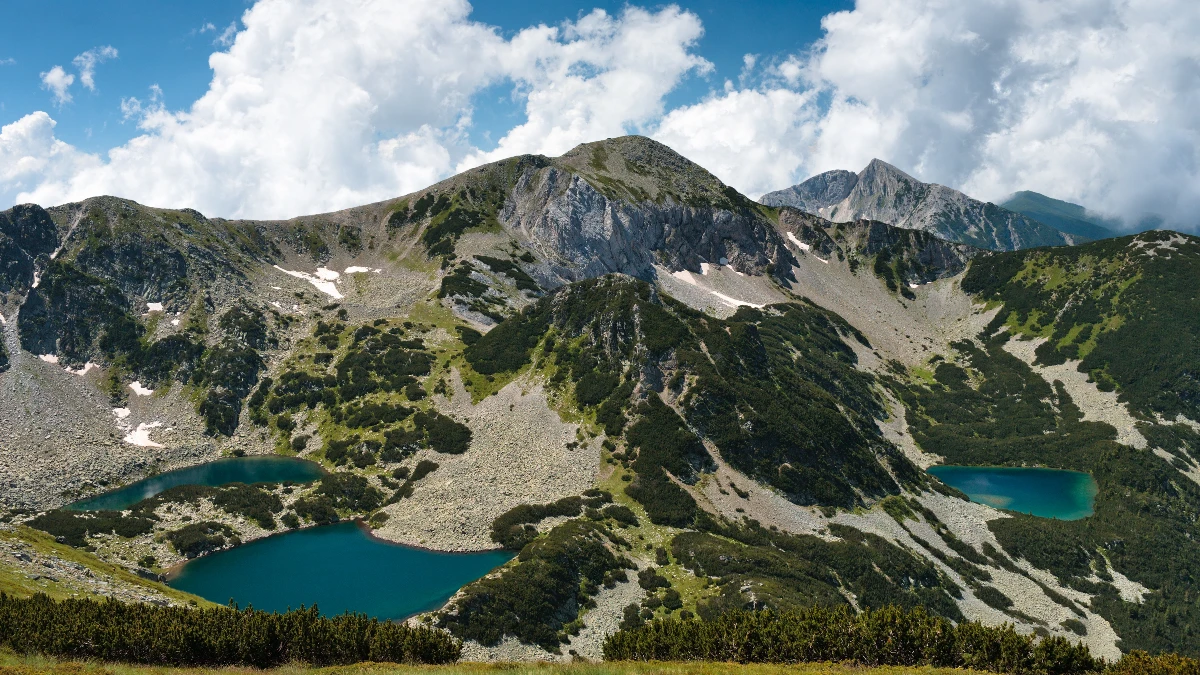 What to expect at Pirin National Park
Arrive at the beautiful town of Bansko at the foot of the Pirin Mountains, Bulgaria's most popular ski resort, with lush ski slopes and beautiful hike trails.
Ascend towards the unspoiled vistas of Pirin National Park with majestic peaks, sprawling valleys, and crystalline lakes reflecting the sky.
16 kms (10 miles) from Bansko lies the Vihren Hut, where you will begin your hike to the largest peak in the Pirin Mountains.
Choose from several stunning hike trails as you march through wildflowers, meadows, waterfalls, crystal-clear lakes, and rolling landscapes between glistening mountain peaks.
Discover the Banderishki Lakes, an enchanting chain of emerald glacial lakes nestled within the Pirin Mountains, forming a breathtaking amphitheater of valleys.
Immerse yourself into a vivid tapestry of colors with the Park's sweeping variety of flora, with over 1100 plants and flowers species, many of which are endemic.
Witness brown bears, chamois, wolves, and majestic eagles roaming freely in their natural habitats.
Embark on a winter tour and enter a wonderland straight out of a dream, with a pristine white blanket covering the landscape, glistening peaks under the sunlight, snow-draped evergreen trees, and semi-frozen lakes.
Wander past ancient ruins, stone bridges, and enigmatic megalithic structures that dot the landscape, bearing testimony to the area's ancient past prior to preservation efforts..
Return to the lovely Bansko town and treat yourself to an authentic Bulgarian meal.
Experience an adrenaline rush as you ski onBansko's ski slopes, which are some of the best in the country.
Take a tour of Bansko to admire and learn about the Bulgarian Revival architectural style through the town's quaint streets.
Disconnect from the overbearing nature of the information-infested and productivity-driven bustle of your lives and reconnect with your primordial soul in the healing arms of nature.
---
---
Where to book tickets
Tickets for the Pirin National Park Tour are available online or at the attraction.
Online ticket prices tend to be cheaper than tickets at the venue.
When you buy online, you can avoid the long queues at the attraction's ticket counters.
When you book early, you also get your preferred time slot.
Because some attractions sell a limited number of tickets, during peak days they may sell out. Booking early helps avoid last-minute disappointments.
How do online tickets work
Visit the Pirin National Park booking page.
Select your preferred date, the number of tickets you wish to purchase, and the time slot, and buy the tickets right away.
After the purchase, you will receive the tickets via email.
You don't need to take any printouts.
You can show the e-ticket on your smartphone when you visit the attraction and carry a valid ID.
Pirin National Park ticket price
The ticket price for a tour of the Pirin National Park is €135 for all ages.
This will get you access to a group-driven excursion of a maximum of eight people, led by an expert guide.
Pirin National Park tickets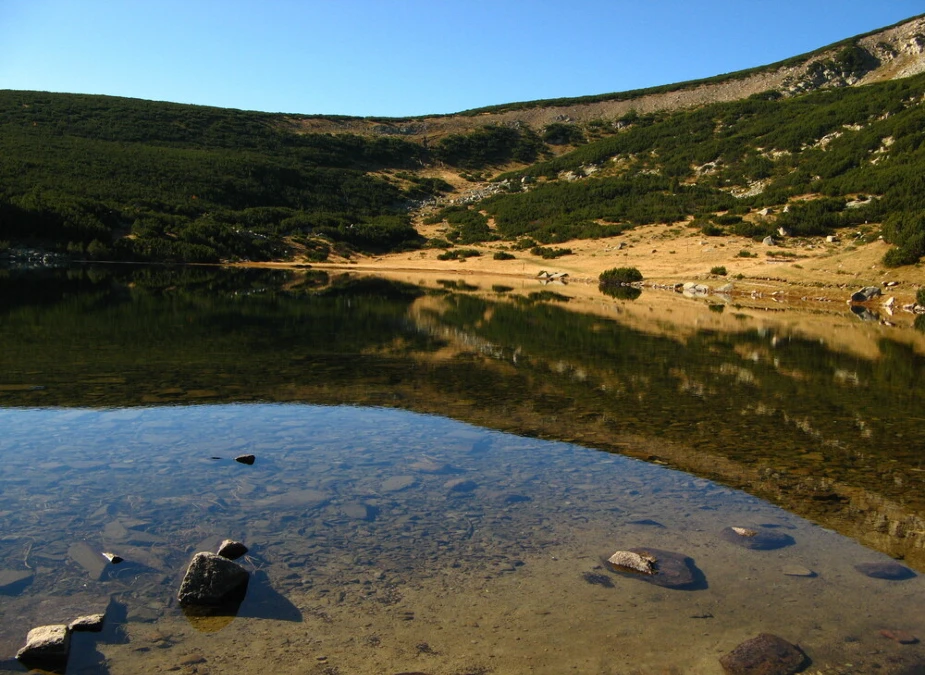 A Pirin National Park Tour ticket will give you access to an air-conditioned shuttle that will pick you up from any address in Sofia and transport you to Bansko after a serene two-hour drive.
The drive route is simply breathtaking, and you will see the Rila Mountains on the way.
You will be taken to your starting point, the Vihren Hut.
After you complete your trek, you will descend down to Bansko for lunch and take a thirty-minute walking tour of the town.
At the end of your tour, you will be transported back to Sofia and dropped at the original pickup address.
Ticket Price: €135
Save time and money! Buy the Sofia Pass to learn about one of Europe's oldest towns while taking in UNESCO-listed structures, remnants of the Soviet era, and examples of the city's rich artistic history. At just €90, visit the Boyana Church, National historical museum, National Archaeological Museum, Royal Church, and more.
---
---
How to reach Pirin National Park
Pirin National Park is located in the Pirin Mountains, with the town of Bansko serving as the gateway to this pristine natural gem in Bulgaria.
Address: 2823 Пирин, Bulgaria. Get Directions.
The trek through Pirin National Park usually starts at Vihren Hut. The public transportation options are limited.
By Bus
From Sofia Central Bus Station or Tsentralana Gara (Централна гара in Cyrillic), you can take a bus to Bansko.
The last bus for Bansko leaves at 2 pm.
Multiple daily buses depart from Bansko bus station (located near the bridge, adjacent to the bus and train stations, with a stop at Strazhite Hotel) to Vihren hut at 8.30 am, 1.20 pm, and 5 pm.
Return buses from Vihren hut are available at 9.30 am, 2.20 pm, and 6 pm.
By Shuttle
The best way to reach Pirin National Park is by booking a commercial tour shuttle, which will take care of your transportation needs.
By Car
You can put your starting point here to navigate to Vihren Hut.
Pirin National Park timings
The tours to Pirin National Park start in the morning and usually finish by 3 pm so you can complete your descent to Bansko before sunset.
Commercial tours from Sofia leave at 7-8 am in the morning and drop you back to Sofia at your meeting point by 7 pm in the evening.
How long does the tour take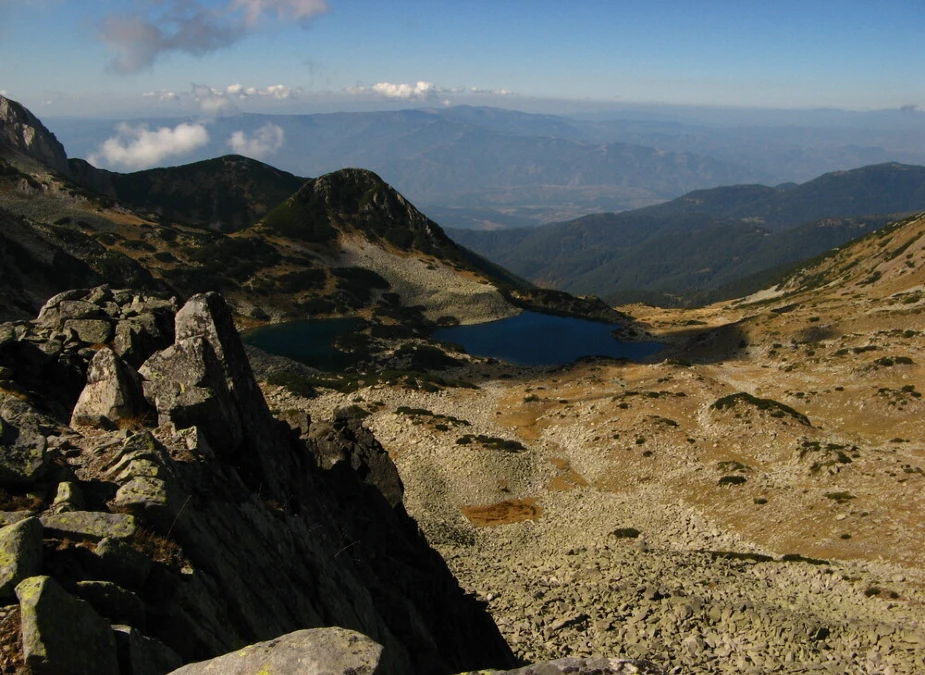 The duration of a tour in Pirin National Park can vary greatly depending on the specific trail or route you choose, your hiking pace stops for sightseeing or photography, and your level of physical fitness.
The standard time frame for a half-day hike is 2-4 hours, while a full-day hike takes 5-7 hours.
Please dress in layers because the temperature drop can be sudden during the Pirin National Park trek.
Best time to visit Pirin National Park
The best time to visit the Pirin National Park is during the early mornings.
Spring is a beautiful time to visit Pirin National Park as the snow melts and the landscape comes alive with colorful flowers and lush greenery.
Summer is the peak tourist season in Pirin National Park.
The weather is warm and pleasant, and most of the hiking trails and high-altitude lakes are accessible during this time.
The crowds start to thin out compared to the summer months, making it a good time to visit for those seeking a quieter experience.
Winter in Pirin National Park is cold, and the higher elevations are covered in snow, making it a haven for winter sports enthusiasts.
Skiing and snowboarding are popular activities in the Bansko ski resort, located close to the Park.
---
---
FAQs about the Pirin National Park
Is the Pirin National Park dangerous?
The Park is perfectly safe for tourists. However, it remains a wilderness environment and cannot be fully controlled. Do not, under any condition, wander off the trail.
Is the Pirin National Park disability friendly?
Unfortunately, the Pirin National Park hikes cannot accommodate people with mobility issues.
Are there food stops within the Pirin National Park?
There are no food stops within the park as it is a protected environment. 
What sort of clothes do I need to wear for the Pirin National Park trek?
Please wear closed-toed shoes and dress in layers.
Popular attractions in Sofia