The Buzludzha Monument, also known as the Monument House of the Bulgarian Communist Party, was built to commemorate the events of 1891 when socialists under the leadership of Dimitar Blagoev met covertly to create a socialist organization.
Georgi Stoilov designed this unique saucer-shaped monument, and it took almost seven years to complete the construction.
The main hall of the memorial displays portraits of several communist leaders like Marx, Engels, Lenin, Todor Zhivkov, etc.
The Soviet star embedded in the tower still radiates the light of communism.
With so much history associated with it, this monument is a must-visit.
This article covers everything you must know before booking tickets for Buzludzha Monument.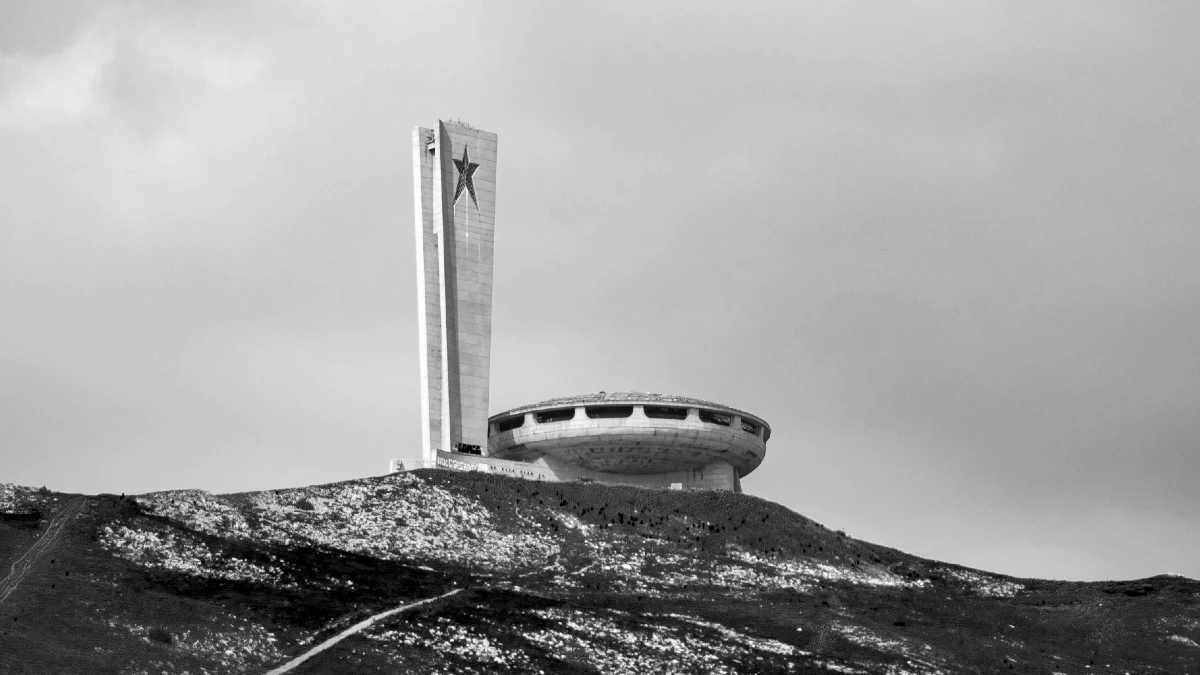 What to expect at Buzludzha Monument
At Buzludzha Monument Sofia, get insights into the communist regime and understand why this monument was built and what led to its subsequent abandonment and slow destruction.
You'll be amused to see the monument's structure, which visitors usually compare with a UFO and a flying saucer.
The monument's interior celebrates communist heroes Marx, Engels, Lenin, and other Bulgarian communist leaders.
It also displays pictures of the poor working class, warfare, and communist workers to illuminate melancholic history.
Some quotes have also been highlighted, including one from the Communist Manifesto- "Proletarians of all countries, unite!"
But soon after the communist regime came to a halt, the monument was looted and destroyed, affecting the aesthetics of this historical site.
Despite this, visitors or tourists still prefer exploring this monument to learn about Bulgarian political and social history.
---
---
Where to book tickets
Tickets to the Buzludzha Monument are available online and at the attraction.
Online ticket prices tend to be cheaper than tickets at the venue.
When you buy online, you can avoid the long queues at the attraction's ticket counters.
When you book early, you also get your preferred time slot.
Because some attractions sell a limited number of tickets, they may sell out during peak days. Booking early helps avoid last-minute disappointments.
How do online tickets work
Go to Buzludzha Monument, Sofia booking page, select the number of tickets and date, and book.
Upon payment, the tickets will be emailed to you.
There is no need to get printouts of the ticket.
You can show the e-ticket on your smartphone when you visit the attraction.
Don't forget to bring your official IDs.
Buzludzha Monument ticket price
The Buzludzha Monument tour is available in combination with other tours, which enhances visitors' overall experience.
For instance, the Museum of Socialist Art + Buzludzha Monument Tour costs лв313 (€160) for adults aged 12 years and above.
Tickets for children between four and 11 years are priced at лв106 (€54), while toddlers below three can enjoy everything for free.
Buzludzha Monument tickets
The tour of Buzludzha Monument is provided in combination with other attractions, as other historical landmarks surround the monument.
We've got two most popular, most visited, and most reviewed tour tickets to suggest– Museum of Socialist Art and Buzludzha Monument Tour tickets and Buzludzha Monument and the Rose Valley tickets.
Museum of Socialist Art and Buzludzha Monument Tour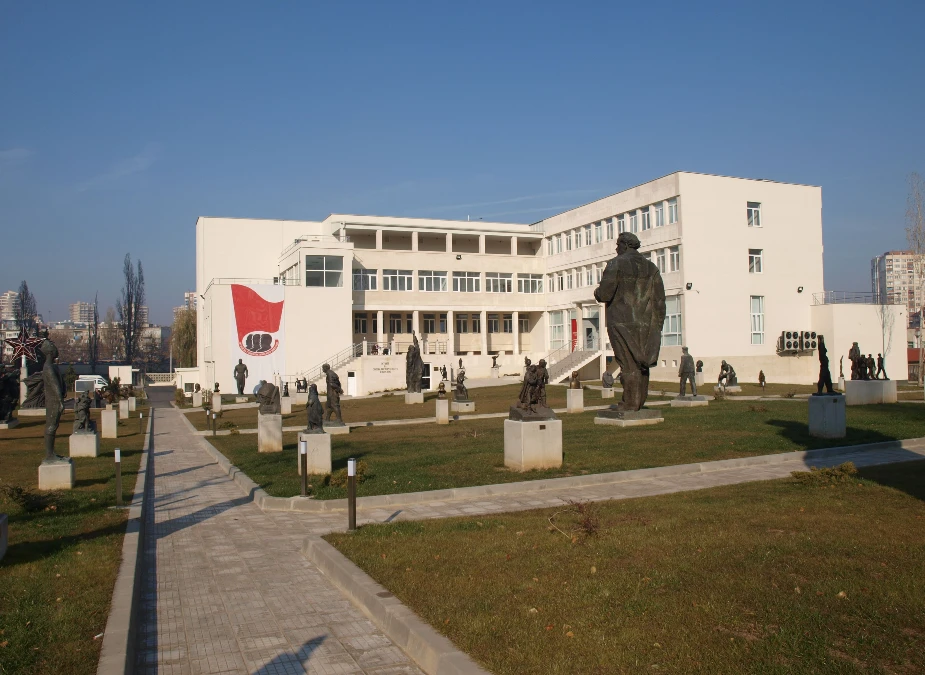 With this ticket, you get admission to the Buzludzha Monument tour and the Museum of Socialist Art in Sofia, with transportation facilities.
Guests will be picked up from their hotels and transported to the first stop, the Museum of Socialist Art, in air-conditioned cars.
Upon arrival at the monument, you'll be taken back to the times of the socialist regime, discovering the monuments and exhibits related to that period.
After this, embark on a beautiful three-hour scenic journey toward your next destination, Buzludzha Monument.
You'll be dropped off at your hotel, so relax and enjoy the tour!
Ticket Prices
Adult Ticket (12+ years): лв 313 (€160)
Child Ticket (4 to 11 years): лв 106 (€54)
Infant Ticket (up to 3 years): Free
Buzludzha Monument and the Rose Valley tickets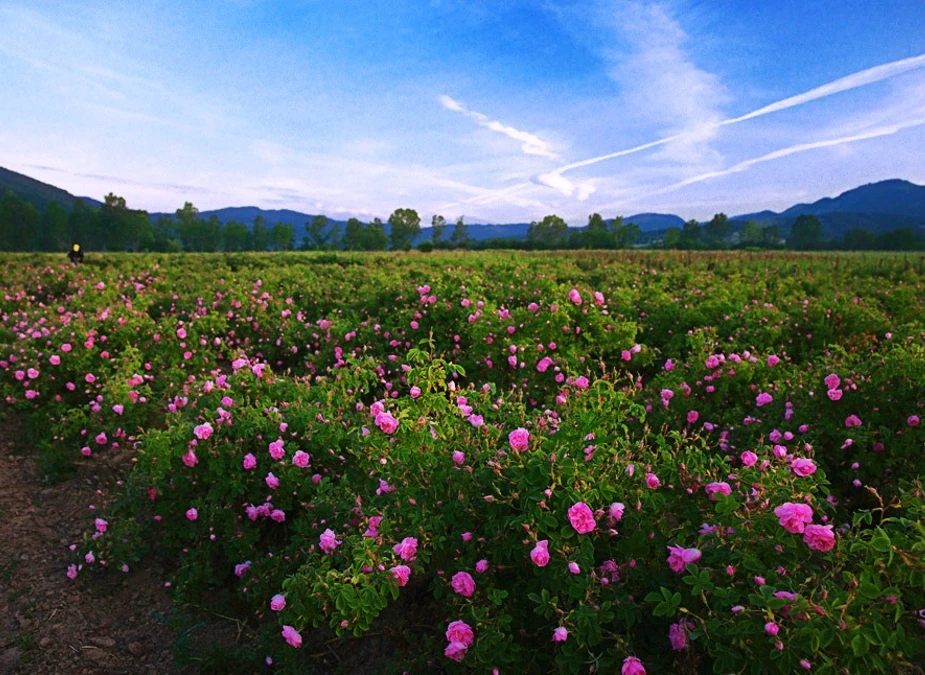 This ticket takes you to Sofia's most beautiful and iconic attractions.
Here is the roadmap for your tour:
Alexander Nevski Cathedral → Complex of Damascena → Kazanlak → Buzludzha Monument → Shipka Memorial Church → Alexander Nevski Cathedral
Your journey begins at 7 am from Alexander Nevski Cathedral, where you board the vehicles for a three-and-a-half-hour tour to reach the first stop, the Complex of Damascena, around 10.30 am.
After this, you'll head to the town of Kazanlak for a short lunch break, tasting local cuisines, and then further to the main destination, Buzludzha Monument, which you may reach by 1.30 pm.
Once you explore every nook and cranny of the monument, you make your way to the final stop i.,e., Shipka Memorial Church, boasting its unique architecture.
You'll leave this stop by 4 pm and return to Alexander Nevski Cathedral's starting point.
With so much to offer to guests, this tour is a must-buy as you get to learn a lot about the history and culture of Bulgaria.
The tour provides audio guides in various languages to make the learning experience better for visitors from all over the world.
Ticket Prices
Guided Tour: лв117 (€60)
Transportation + Guided Tour: лв117 (€60)
Tour with Audio Guide: лв117 (€60)
Save time and money! Buy the Sofia Pass to learn about one of Europe's oldest towns while taking in UNESCO-listed structures, remnants of the Soviet era, and examples of the city's rich artistic history. At just €90, visit the Boyana Church, National Historical Museum, National Archaeological Museum, Royal Church, and more.
---
---
How to reach Buzludzha Monument
The Buzludzha Monument rests on Buzludzha Peak.
Address: 5005, 6140, Bulgaria. Get Directions
You can reach the attraction by public and private transportation. Private transport is recommended.
By Car
This is the best way to arrive at the location.
All you have to do is put on Google Maps and get started.
You can also rent a cab.
By Bus
The nearest towns to the Monument of Buzludzha are Kazanlak, Gabrovo, and Shikpa, about 15 km (9.3 miles) to 30 km (18.7 km) away.
Once you arrive at any of these towns, you can book a taxi to reach the attraction.
Opening hours of Buzludzha Monument
Buzludzha Monument is open for visitors from 7 am.
Different tour operators offer tours to Buzludzha Monument, each with a different start and end time.
The Museum of Socialist Art + Buzludzha Monument Tour starts at 9.30 am. On the other hand, Buzludzha Monument + Rose Valley Tour starts at 7 am.
However, these timings are subject to change. Please check the ticket booking page for the latest information.
How long does the tour take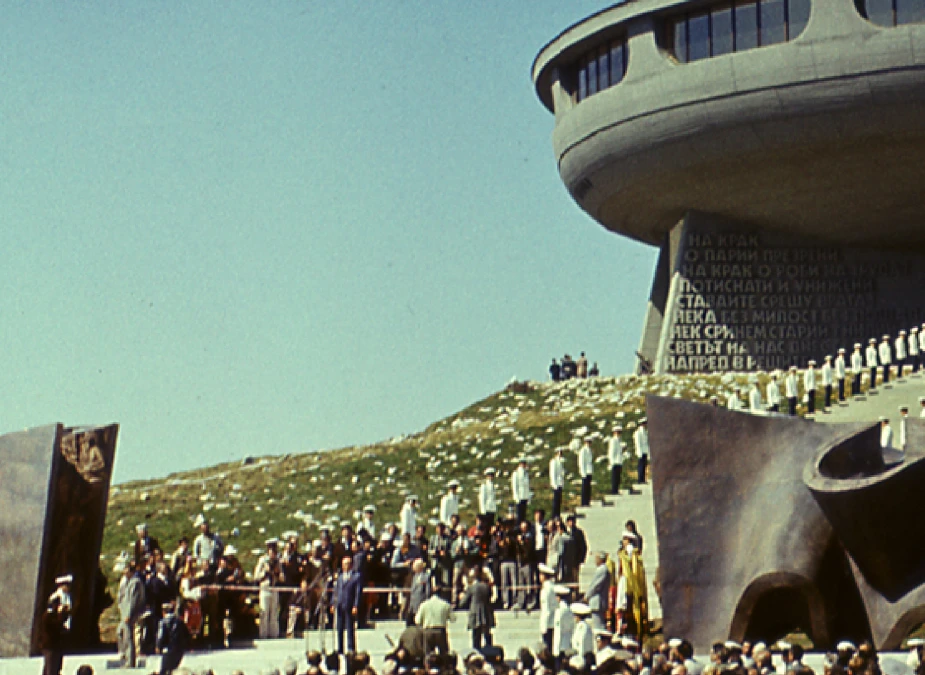 The tour to Buzludzha Monument takes 4 to 5 hours.
If you combine this with other attractions, such as the Rose Valley tour or the Museum of Socialist Art, the tour will take 10 to 11 hours.
Best time to visit Buzludzha Monument
The best time to visit the Monument Buzludzha is in the early mornings when it opens for visitors.
Remember to be ready at least 20 to 30 minutes before the pickup if you have booked a tour with transport.
This is to ensure you hear all the tour guidelines and dos and don'ts from the tour guide.
From March to May and September to November, the weather in Sofia is extremely pleasant, and when you trek uphill, you'll love the cool breeze.
Summer (June to August) is quite hot and humid. Despite this, it is a good time to visit and you'll encounter a high footfall of visitors.
Rainfalls can make the trek routes slippery and the walk to the monument will be difficult.
During winter (December to February), the trek can become more challenging with snow-covered tracks. So tour only if you're an experienced mountain hiker.
---
---
FAQs about Buzludzha Monument
Here are a few questions visitors generally ask before visiting Buzludzha Monument.
Where can I purchase tickets for the Buzludzha Monument?
Tourists can buy tickets for the Buzludzha Monument online or at the attraction on the day of their visit. For the best experience, we suggest you book your tickets online, in advance.
Will I get motion sickness while traveling to Buzludzha Monument?
Many visitors experience motion sickness while moving up on Buzludzha Hill. So do take your motion sickness medicines with you. 
Is there a car parking facility near Buzludzha Monument?
Tourists coming by car shouldn't worry about car parking, as there is one located near the monument.
What should I wear to Buzludzha Monument?
Wear something casual and comfortable for the tour. Don't forget to bring your hats, sunglasses, and sunscreens. It is advisable to wear running shoes as you'll be walking up the hill. 

Also, keep a light jacket and poncho or umbrella in case of sudden rain. 
Can I go inside the Buzludzha Monument?
No! Entry inside the monument is restricted owing to its miserable structure. It can be very dangerous. 
Is there any restaurant or cafe at Buzludzha Monument?
The monument is perched on a mountain; hence, no restaurant or cafe is nearby. But you can bring drinks and a packed lunch from home and eat at the hilltop. 
Can I take photos at Buzludzha Monument?
Yes! Guests are encouraged to take photos and videos.
Popular attractions in Sofia