There are different ways and means to explore Nashville, a city mostly praised and embraced for its music and rich culture.
You can go on a sightseeing cruise or a hop-on hop-off bus tour to see the hidden gems of the city.
But we have something incredible and extraordinary to recommend! What about Nashville Scavenger Hunts?
Wondering what's that? Fret not! In this article, we'll share everything you need to know before booking tickets for Nashville Scavenger Hunts, from what one can expect on the walking tour to ticket prices, timings, and more!
What to expect
On Scavenger Hunt Nashville, embark on an exciting journey solving puzzles and riddles and completing photo challenges with your team.
Make your way through historic monuments, palaces, and other famous landmarks as you complete one stage after another.
All you need is a smartphone, a mobile app (as suggested by the game), and a strong presence of mind.
Keep moving ahead, earn points, and unveil the history, art, and culture in your own way!
---
---
Where to book tickets
Tickets for Nashville Scavenger Hunts are available online.
Online ticket prices tend to be cheaper than tickets at the venue.
When you buy online, you can avoid the long queues at the ticket counters.
Because some attractions sell a limited number of tickets, booking early helps avoid last-minute disappointment.
When you book early, you also get your preferred time slot.
How do online tickets work
Go to the Ghosts and Legends Tour booking page, select the number of tickets and date, and book.
Upon payment, the tickets will be emailed to you.
On the day of your tour, show the ticket to the tour guide, and you're all ready to go!
Nashville Scavenger Hunts ticket prices
The cost of tickets for Scavenger Hunt in Nashville is priced differently for different tours.
Tickets for a 2-Hour River Scavenger Hunt in Downtown Nashville are priced at US$65.
The Nashville Scavenger Hunt and Sights Self-Guided Private Tour costs US$14.
You can also participate in group activities, including Nashville City Scavenger Hunt Excursion by Zombie Scavengers, for which you must pay US$20 per group (up to 10) or
Nashville Puzzling Adventure at US$35 per group (up to 12).
Nashville Scavenger Hunts tickets
If you wish to take part in the Scavenger Hunts of Nashville, we have a few options to suggest to you.
You can pick from a river scavenger hunt, self-guided private tour scavenger hunt, zombie scavenger hunt, or puzzling adventure based on your interests, budget, and time you can devote in.
Tickets: 2-Hour River Scavenger Hunt in Downtown Nashville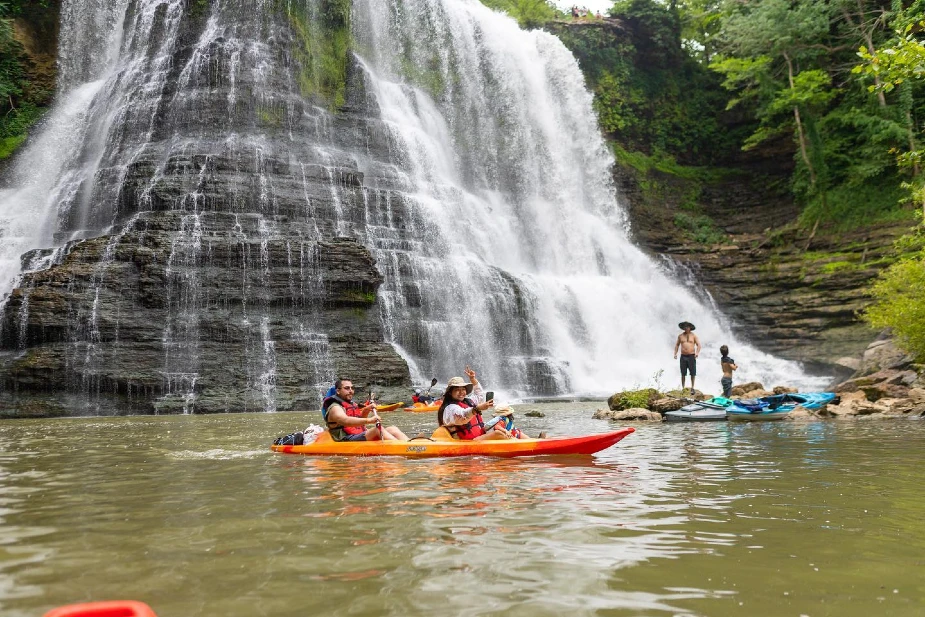 Discover Nashville in a fun and unique way like never before!
Get down on kayaks, hold your paddle, tighten your life jacket, and paddle through the city's stunning landscapes and mesmerizing skyline.
Begin your voyage at Shelby Park, solve riddles, and keep an eye out for clues to win the scavenger hunt.
This is a group activity, so plan an outing with your colleagues, friends, and family.
Ticket Cost: US$65
Nashville Scavenger Hunt and Sights Self-Guided Private Tour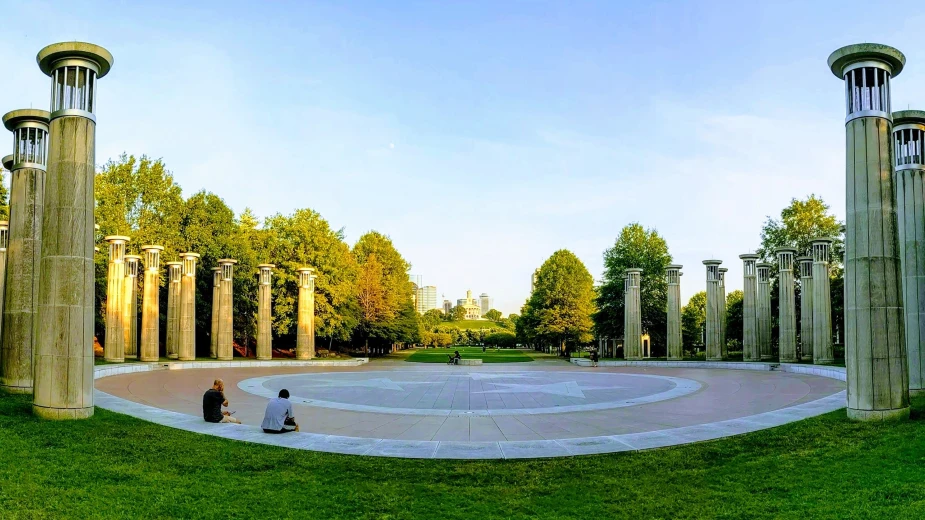 Lead your Nashville tour at your own pace and your own way by booking this ticket.
This tour is no ordinary as you'll hop from one site to another, solving riddles and looking for hints, walking through the city's iconic attractions.
Download the Explorial App on your smartphone and use the map to get to the attraction.
Ticket Cost: US$14
Nashville City Scavenger Hunt Excursion by Zombie Scavengers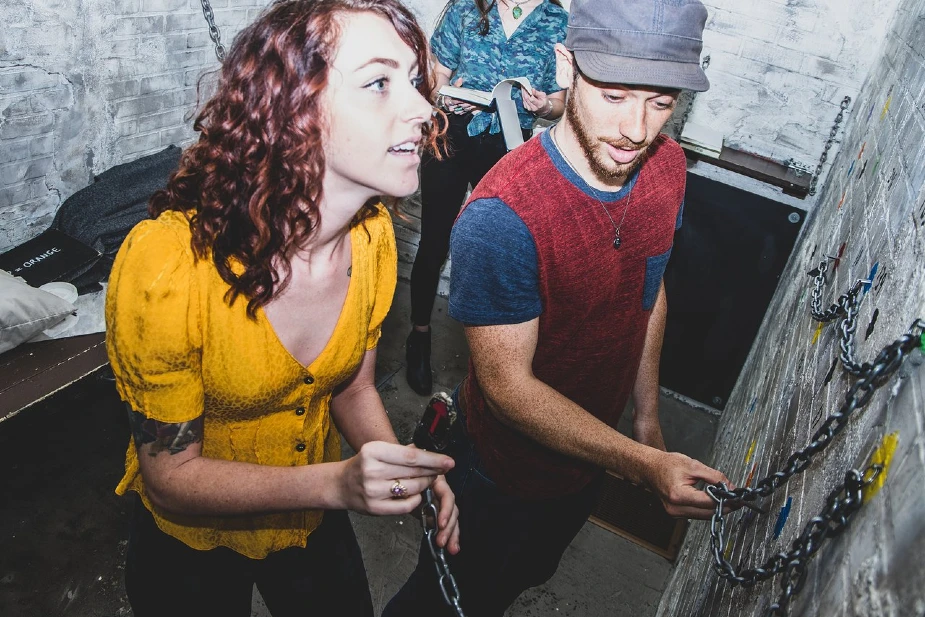 Try this zombie-themed scavenger hunt game and see if you can survive the dangerous zombie apocalypse.
Participants must download the app on their smartphone that keeps them informed about all the essential things and tactics needed to survive this game.
You can search for these things in any part of the city you like and in any sequence you like to get points.
That's not all, there will be zombie theme challenges that you should definitely take up in order to earn more points to conquer the battle.
The mobile app has an inbuilt AI chatbot feature that answers all your questions and can be reached out at any stage during the challenge.
Ticket Cost: US$20
Nashville Puzzling Adventure tickets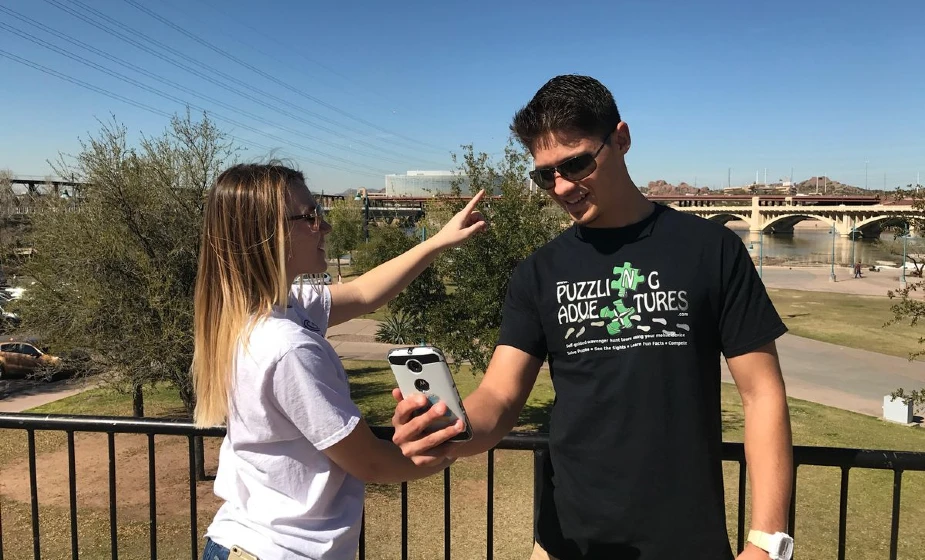 On this sightseeing tour, solve puzzles and keep navigating through different parts of the city.
Read and understand the clues carefully and then keep your foot forward to ensure you don't get lost!
Your smartphone will be your only host and guide.
Ticket Cost: US$35
Save time and money! At just US$81, you can buy a Nashville sightseeing Day Pass, valid for 4 consecutive days, that allows you access to a customized itinerary of attractions in Nashville. Enjoy up to 58% off admission at numerous exciting attractions, including the Johnny Cash Museum and the renowned Country Music Hall of Fame.
---
---
Where does the Scavenger Hunt start
The Nashville scavenger hunt's starting point or meeting point will be mentioned on the ticket.
You can also check the meeting point on the booking page while booking tickets.
Timings
The Scavenger Hunt Nashville usually starts at 10 am.
However, the timings of this activity may vary depending on the scavenger hunt option you pick.
Please check the timings on the booking page (you may select the time slot if provided).
Best time to reach
We strongly suggest that you reach the meeting point of the Nashville Scavenger Hunt at least 15 to 20 minutes before the start of the game.
Also, prefer going in the morning when few guests participate, and you can do the sightseeing comfortably without encountering traffic.
How long does the tour take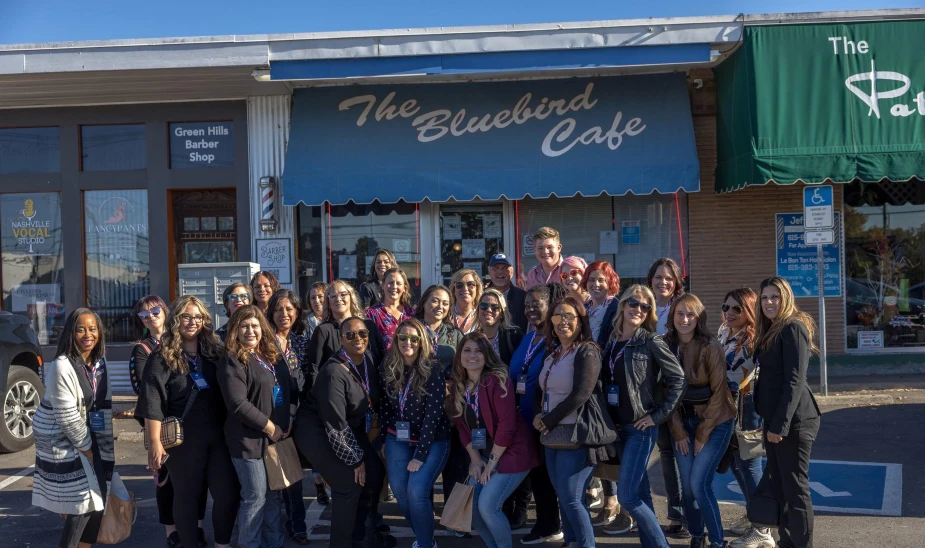 The Nashville Scavenger Hunts typically last for about 2 hours.
But the duration of this game also depends on your pace and how quickly you solve riddles and challenges.
FAQs about Nashville Scavenger Hunts
Here are some questions visitors usually ask about the Nashville Scavenger Hunts.
Where should I book tickets for the Nashville Scavenger Hunts?
The tickets for Nashville Scavenger Hunts can be purchased online.
From where does the Nashville Scavenger Hunt start?
Guests are advised to check the meeting point mentioned on the ticket. 
What should I wear on the Nashville Scavenger Hunts?
All participants are advised to wear comfortable shoes as the tour demands immense walking. You can carry sunglasses or hats as well.
Can I participate in the Nashville Scavenger Hunt with my friends?
Yes! You can bring your own group as this is a group activity.

Popular attractions in Nashville
Sources
# Visitacity.com
# Letsroam.com
# Tripadvisor.com

The travel specialists at TheBetterVacation.com use only high-quality sources while researching & writing their articles. We make every attempt to keep our content current, reliable and trustworthy.