A short leap away from the honky tonks, the musical reverie, and entertainment thoroughfares of Downtown Nashville lies a regal Italianate Villa that weaves a testimony to the eventful history and cultural heritage of the city.
The grand Belmont Mansion, nestled in the Belmont University grounds, is the summer home of Adelecia Acklen, one of the wealthiest women of Antebellum South.
It is a beguiling 19th-century architectural feat with sumptuous interiors, an imposing facade, and lush gardens – a treat for history and architecture enthusiasts alike!
This article shares everything you need to know before booking tickets to the Belmont mansion.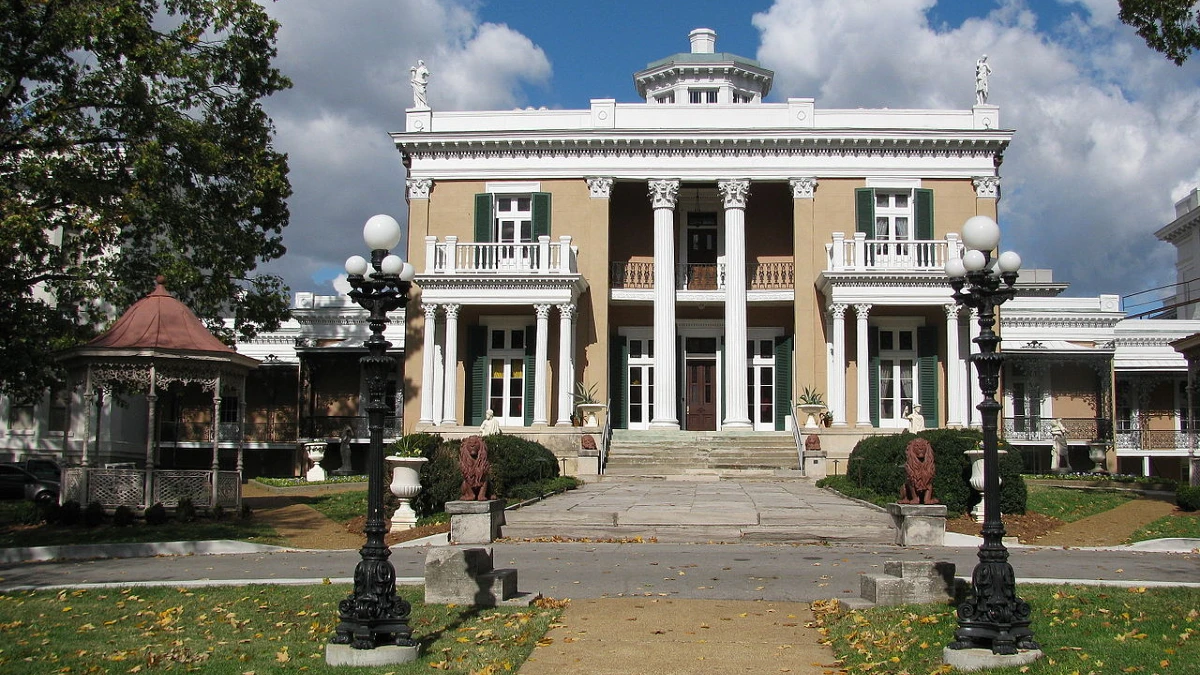 What to expect
Step back in time and immerse yourself in the refined elegance of the 19th century with the wonderful Belmont villa, crafted in the Italian style that borrows inspiration from Renaissance architecture.
Admire the striking facade with elaborate cast-iron balconies and majestic columns.
Walk through the meticulously restored rooms of this home, complete with an impressive display of original furnishings, artwork, and sculptures.
Soak into the splendor of the Victorian era with an impressive collection of period furnishings, intricate plasterwork, delicate woodwork, and other markers of a bygone era of refinement.
Have a historic interpreter give you a one-hour guided tour through the mansion, telling you stories of the house and the antebellum period.
Visit the Ackeln study, with its ornately carved fireplace, gilded mirrors, and exquisite artwork.
Breathe in the opulence of the Victorian elite as you walk through the hallway with crystal chandeliers, and take in the lavish decor of the inner rooms.
Then, starting from the front steps of Belmont Mansion, take an optional self-guided tour of the immaculately maintained rose garden and grounds that are now a part of Belmont University's campus.
You can also climb through a window in time with an onsite museum, which houses an extensive collection of artifacts and personal belongings that belonged to Adelicia Acklen, and get a sense of the lives of the Victorian Elite.
Make sure you get yourself a souvenir from the gift shop once you are done with your visit!
---
---
Where to book tickets
Nashville Belmont Mansion tickets can be booked online or onsite.
Online ticket prices tend to be cheaper than tickets at the venue.
When you buy online, you can avoid the long queues at the attraction's ticket counters.
Because some attractions sell a limited number of tickets, booking early helps avoid last-minute disappointment.
Moreover, the guided tour experience for Belmont Mansion has been awarded a Badge Of Excellence as it has consistently met top quality standards, making travelers very happy.
How do online tickets work
Go to the Nashville Belmont Mansion ticket booking page, select the number of tickets, preferred date, and buy the tickets immediately.
After the purchase, you will receive the tickets through your email.
There is no requirement to bring any printouts. Those days are long gone!
On the day of your visit, you can walk in and show the ticket on your smartphone to the guide or staff involved.
Nashville Belmont Mansion ticket price
The tickets for a trip to Nashville's Belmont Mansion are priced differently for different age groups.
The Belmont Mansion Guided Tour Entry tickets for adults over 18 are priced at US$18.
Children aged six to 12 can get discount tickets at US$6, while youths aged 13 to 18 can buy tickets at reduced rates of US$8.
Seniors over 64 years can buy tickets for a cost of US$17.
Infants under six years can gain access for free.
Nashville Belmont Mansion tickets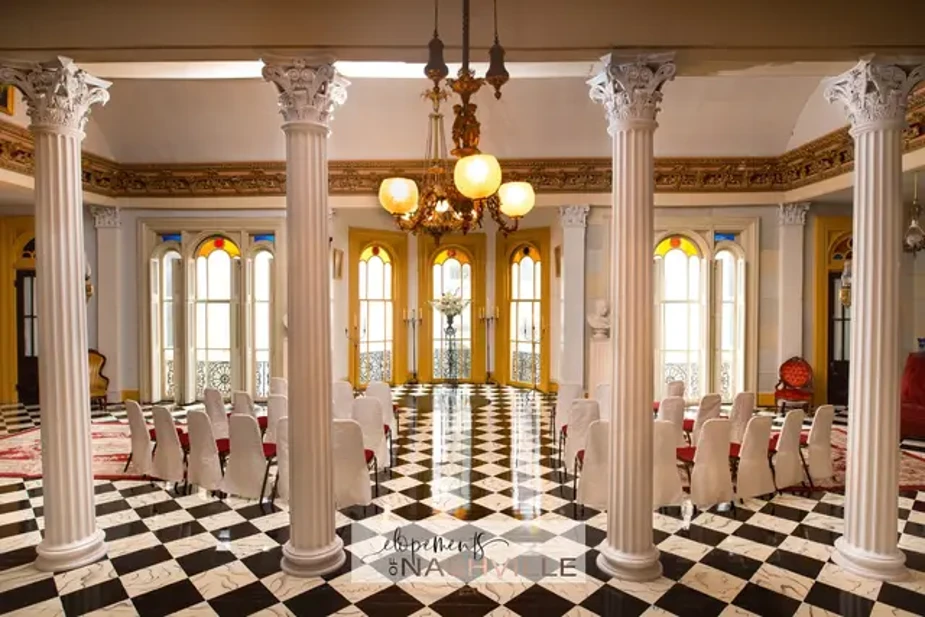 Belmont Mansion is more than just a snapshot of the past.
It is a living example of the commitment and efforts of people who work to preserve history for future generations.
This architectural masterpiece has undergone extensive restoration and upkeep thanks to the diligent efforts of the Belmont Mansion Association and Belmont University.
Their dedication guarantees that guests will be able to continue to enjoy and gain knowledge from the rich history contained within the mansion's walls.
Belmont Mansion is a cherished landmark, preserving its legacy while offering visitors a unique experience today.
Tickets Prices
Adult Ticket (18+ years): US$18
Child Ticket (6 to 12 years): US$6
Youth Ticket (13 to 18 years): US$8
Senior Ticket (64+ years): US$17
Belmont Mansion + Nashville Zoo combo ticket
Distance: 8 miles (12.8 km)
Time Taken: 19 minutes by car
At just US$39, you can buy a combo ticket to the Belmont Mansion and the Nashville Zoo.
In addition to the treasures Belmont Mansion offers, you will visit the Nashville Zoo at Grassmere, a remarkable wildlife destination spread across 190 acres (0.8 sq. km) of land!
At this zoo, you will come across a diverse range of majestic creatures from the animal kingdom, such as kangaroos, flamingos, gibbons, and so much more.
There is an immersive experience of the South American Rainforest with Expedition Peru, as well as carousel rides, a zipline, jungle gyms, and a splash park!
Ticket Cost: US$39
Save time and money! At just US$81, you can buy a Nashville sightseeing Day Pass, valid for 4 consecutive days, that allows you access to a customized itinerary of attractions in Nashville. Enjoy up to 58% off admission at numerous exciting attractions, including the Johnny Cash Museum and the renowned Country Music Hall of Fame.
---
---
How to reach
Nashville Belmont Mansion is located within Belmont University.
Address: Belmont University campus corner of Acklen Avenue & Belmont Blvd – behind Freeman Hall, 1901 15th Ave S, Nashville, TN 37212, United States. Get Directions
You can reach this attraction by public and private transportation.
By Bus
Wedgewood Ave & 16th Ave Wb and Wedgewood Ave & 16th Ave Eb bus stops are just a 6-minute walk away.
12th Ave S & Caldwell Ave Nb station is an 8-minute walk away.
By Car
Put your starting point here to navigate to the Belmont Mansion Nashville.
Here is a list of parking spots near the mansion.
Timings
The Belmont Mansion Nashville is open to visitors from 10 am to 3.30 pm from Monday to Sunday.
On Sunday, the mansion opens its gates at 11 am and welcomes visitors till 3.30 pm.
Best time to visit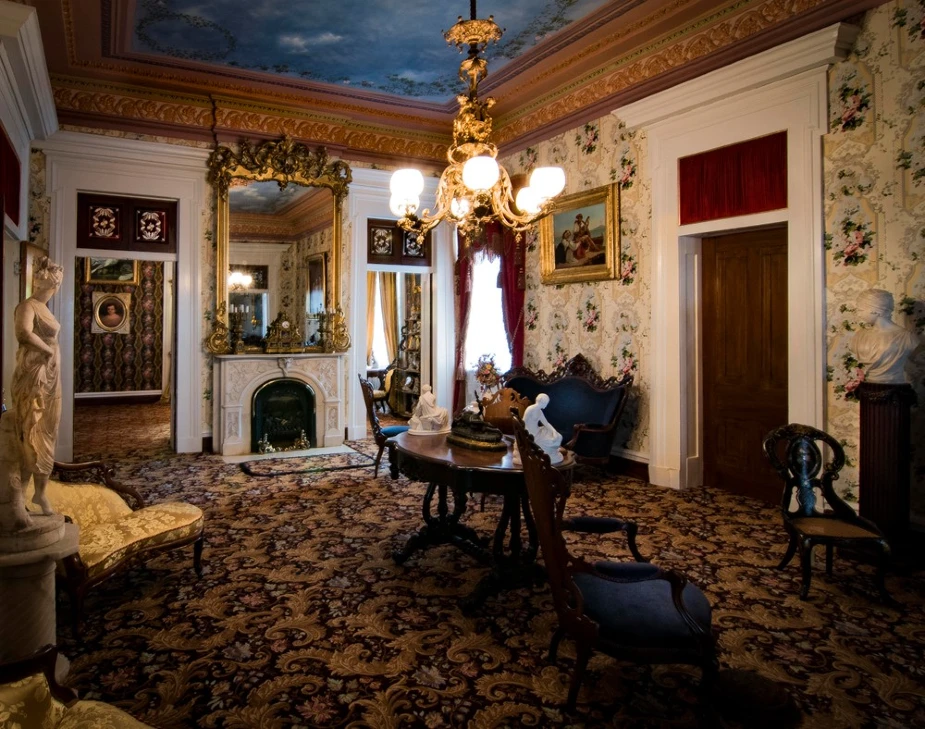 The best time to visit the Belmont Mansion is in the mornings when it opens, for a peaceful experience.
Spring (March to May) and Autumn (September to November) are great times to visit Nashville when the weather is lovely and the rush is low.
The summers are warm and humid, but the city attracts the most number of tourists during this time.
How long does the tour take
The tour of the Belmont Mansion usually takes around 60 to 70 minutes to complete.
The tour will be shepherded by a guide.
For a tour of the gardens, an audio guide will be provided.
The guided tour is available in English, Spanish, German, and French.
---
---
FAQs about Belmont Mansion
Here are a few frequently asked questions about the Belmont Mansion tour.
Is the Belmont Mansion Nashville disability friendly?
Yes, the first floor of Belmont Mansion Nashville is wheelchair accessible. 
A video tour of the second floor of the mansion is available in the museum shop.
Are pets allowed inside the Belmont Mansion?
Service animals are allowed inside the mansion.
Can I take photos or videos at the Belmont Mansion?
Videography and personal photoshoots are not allowed.
Where can I book a tour to Nashville's Belmont Mansion?
You can book a tour of the Belmont Mansion here.
How far is Belmont Mansion from downtown Nashville?
The distance between downtown Nashville and Belmont Mansion is about 3 miles (4.8 km).

Popular attractions in Nashville