Solo travel for a woman is not easy business. The road is filled with obstacles of all kinds. The risk increases when you have not planned your solo travel wisely and chosen a country which is not right for women traveling alone. But don't worry. If you are a woman that loves to travel solo you have come to the right place – check out our list of ten safest countries for solo woman travelers.
While we wish solo travelers could travel to any country in the World without any fear, but unfortunately that's not true. Some countries are more women solo traveler friendly than others. Since you can't kill your wanderlust because there are risks involved, we present to you a list of best countries for solo women travelers. Just identify anyone, and plan your next holiday trip alone.
Whatever country you choose from our list of the best and safe countries for solo woman travelers, remember nothing can be more useful than street smarts to stay out of trouble during a vacation. Wherever you may be holidaying, always be conscious of your surroundings and be aware of the local laws. Yes, that's all it takes for a woman traveling alone to have an awesome vacation. Nomadic Matt has some suggestions on awesome destinations for solo women.
We have hand-picked ten extremely gorgeous countries which are apt for short and long holidays and at the same time are incredibly safe for women. This list of the best countries for solo traveling woman is in no particular order –

Safest countries for solo woman travelers
DENMARK – best country for a woman
Why is Denmark safe for women solo travelers?
Denmark is amazingly safe for anyone in general and for a traveling woman in particular. You must add this gorgeous city on your card while exploring the world as a solo traveler. The charismatic beauty of Denmark has grabbed a good amount of attention in these recent decades. Denmark guarantees more fun than you can imagine because of being extremely friendly to solo women travelers on a holiday. If you are heading out to Denmark don't miss out on its lush green forests, gorgeous beaches, amazing architectural buildings, beautiful museums, and art galleries. You will find plenty of women like you traveling alone on a vacation. Denmark is ranked one of the safest cities of women traveling alone and feeding their wanderlust. And why not, after all Denmark is one of the top three happiest countries in the World.
ICELAND – respect for woman solo traveler
Why is Iceland safe for women solo travelers?
Iceland is country with dramatic geographical setup. In Iceland you'll get to see many of the natural wonders like huge mountains, waterfalls, volcanoes, hot springs, mud pots, glaciers, rivers and much more. This country is safe for women solo travelers and receives them with great respect and admiration. The crime rate in Iceland is on the lower end and people of Iceland are extremely friendly, which further helps a woman solo traveler. With rapidly growing tourism scene, Iceland has become a place where you will find localities conversing to you in near perfect English. This reduces the communication problems as well, which you are likely to face while traveling alone. While traveling alone on a holiday you are completely on your own. You can do whatever comes in your mind to make your holiday the best trip you have ever undertaken. You can treat yourself with excellent spa at Reykjavik or spend an amazing time in Blue Lagoons or you can go dine at beautiful Downtown restaurants. After all, traveling alone on a holiday is a bliss few are blessed with.
FINLAND – warm welcome awaits woman traveling alone
Why is Finland safe for women solo travelers?
It is often said that traveling alone is the best way to holiday and explore the world. For women traveling solo, Finland is a perfect destination to head towards. Finland is relatively safe for all kinds of vacations – long and short. All you need in Finland is a bit of common sense and you can have a great vacation alone. The local crowd of Finland is energetic and friendly. They will greet you with a warm and welcoming gesture all around. There is a wide range of exotic places to visit in Finland. The outstanding culture, historical attractions, natural surroundings will be ideal for your peaceful trip as a single traveler. The vibrant cities of Helsinki and Turku are some of the iconic aspects of Finland. For a solo traveler, Helsinki is the apt place to spend time in sightseeing, museums, art galleries, restaurants, shopping etc. Finland is one of the safest countries for a woman traveler hitting the tourist attractions alone.
Traveling to a developing country alone? Tips for women traveling alone in India
NETHERLANDS – popular with females traveling alone
Why is Netherlands safe for women solo travelers?
Netherlands is one of the most popular tourist holiday destinations in Europe. Amsterdam in Netherlands is one of the most popular holiday cities for women solo travelers. The best thing about Amsterdam is its people and their liberal lifestyle and their totally chilled out attitude towards life. Amsterdam is such place which is it quite easy to get around and have fun at its fullest on your solo trip as a woman. In fact, we are sure that if you had unlimited money you won't mind having a nice year-long holiday in Amsterdam. Even late in the night, Amsterdam ends up being a safe place for both genders. The official language of Netherlands is Dutch but almost everyone can speak English as their second language. Explore the unique culture and nightlife of Amsterdam and make your solo trip memorable one. If it is your first solo trip, we recommend you start with Netherlands.
SCOTLAND – solo woman traveler always treated as an equal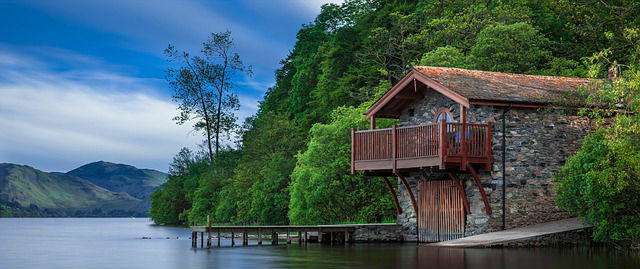 Why is Scotland safe for women solo travelers?
Scotland has a healthy man-woman ratio everywhere. Even in their parliament. As of 2016, they even had a woman prime Minister, which goes on to prove that a woman is treated as an equal. Besides this, the country has a lot of internationals, which means the Scottish are exposed to all kinds of holiday travelers from all countries, which makes a huge difference for a woman solo traveler. The public transport in Scotland is suited for a woman solo traveler what with buses, trains and ferries helping you get to places everywhere. Be it any place – along the coast, the Highlands or the Isles – Scottish public transport is of help. The accommodations are also very neat and clean and you will find their hostel accommodation culture very conducive for a woman traveling alone – just the right number of people around you to ensure safety.
IRELAND – female traveling alone can be herself
Why is Ireland safe for women solo travelers?
Any woman traveling alone in Ireland will find herself safe and at home for many reasons. If you know English there is no language barrier. When you are in Ireland as a single woman traveling alone, there is no need to dress appropriately, and no need to act a certain way. In short a woman can be herself, and yet have a great holiday in Ireland. To top it all the Irish are ranked as one of the friendliest people in the world so there is always somebody willing to help a woman traveling solo. After all, who doesn't want to surround themselves with smiling people when on a vacation. Ireland also features in The Blonde Abroad's list of safest destinations for solo female travelers.
Most women have issues with accommodations which aren't neat and clean, and that's why they don't prefer hostels. The good news is that Ireland is full of cheap and best Bed and Breakfasts options – just right for any woman traveling solo. Bed and Breakfasts are not as costly as the hotels, and there is always some company to talk to if the woman traveler gets lonely. Another great advantage of being a solo female traveler and staying in a Bed and Breakfasts is the extra help from the hosts wrt to trip planning, transport etc.

THAILAND – more fun per square meter for woman alone
Why is Thailand safe for women solo travelers?
Thailand is safe for women solo travelers as long as you are aware and respectful of the local culture. For example, it is not fair to wear revealing clothes in Thailand because everywhere you go you may end up seeing a monk. Thailand is a magical place for a woman traveling solo with all kinds of entertaining activities to indulge in during your holiday. Many solo woman travelers before you have trailed the routes in this country – starting from the country's rainforests to temples and the beaches. That's proof and history of thousands of women like you who have traveled alone in this country and got back home safe. For a solo traveling woman the motorcycle taxies are a great means of transport. You get what you need – a pillion seat to rest your tiring ass while you hop from one destination to another alone. Since the country is large, women solo travelers are also known to travel in the night – covering long distances by bus or train in the night, thus also saving their hotel accommodation cost.
Traveling solo is best done on a budget. Safe places in Asia for solo travelers
CANADA – safety for solo women traveler assured
Why is Canada safe for women solo travelers?
Canada, the second-largest country in the world, is one of the safest and ideal countries for a woman who is traveling alone on a holiday. This multicultural country has an abundance of beautiful landscapes and unique attraction spots with excellent safety for a solo women traveler. Ottawa is the best place for a woman traveling alone in Canada. You can find French and English speaking people quite often so communication is not a problem here. Ottawa offers you lot of fun activities, shopping options, and some very fine restaurants to make your holiday here exciting and fun. Good public transport options mean, as a lady making your way alone you would never be stranded.
COSTA RICA – happiest place for females traveling alone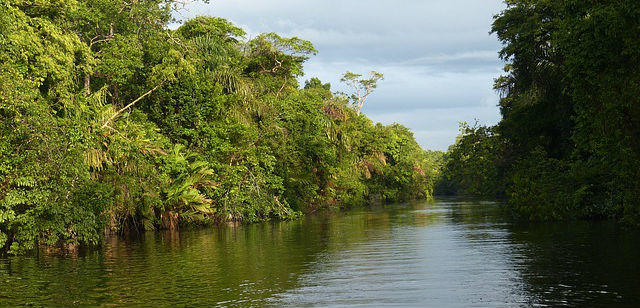 Why is Costa Rica safe for women solo travelers?
One of the happiest countries in the world, Costa Rica is a perfect destination for a solo trip getaway. It's not that there is no crime in Costa Rica at all but it is on the lower end, which creates safe and favorable conditions for women travelers. You will find it amazing that this small country has no army because people of this country are peace loving. Costa Rica has world's largest flora and fauna along with massive mountains, valleys, rainforests, sandy beaches, volcanoes, lakes and many more. If you are surf lover, you should check out Nosara which is surfer's paradise itself. If you are a nature lover, you can easily relax and enjoy in the lush green dense forests, huge mountains, exotic valleys of Costa Rica. Overall it is a paradise for women wanting to travel solo and have a nice holiday.

NEW ZEALAND – best for women solo adventure seekers
Why is New Zealand safe for women solo travelers?
New Zealand is yet another safe country for women traveling alone on a holiday. New Zealand is also known as backpackers' paradise and if everything goes well you may even find some fun company on the way. Women solo travelers holidaying in New Zealand are quite a common sight and nobody bothers whether you are traveling alone or with someone else. If you are a solo woman traveler who loves to indulge in adventure activities, no country is better than New Zealand. There are perfect places of abundant adventure for adrenaline junkies. The amazing landscapes, volcanic craters, hot springs, mountains, and exotic islands of New Zealand will give you a constant smile through your solo trip.