If you are in love, you can always find a lot of things to do together.
Tampa may not be the first city that comes to mind for a Valentine's Day celebration, but it is still an appealing destination for young couples.
If you adore your sweetheart (and we don't doubt it!), there are many ways to spoil them with all the romantic surprises Tampa offers.
Plan ahead of time, for many lovers will be flocking to Tampa to celebrate the most romantic day of the year – 14 February 2024.
Check out our pick for the most romantic Valentine's Day itinerary in the city, also known as the Cigar City.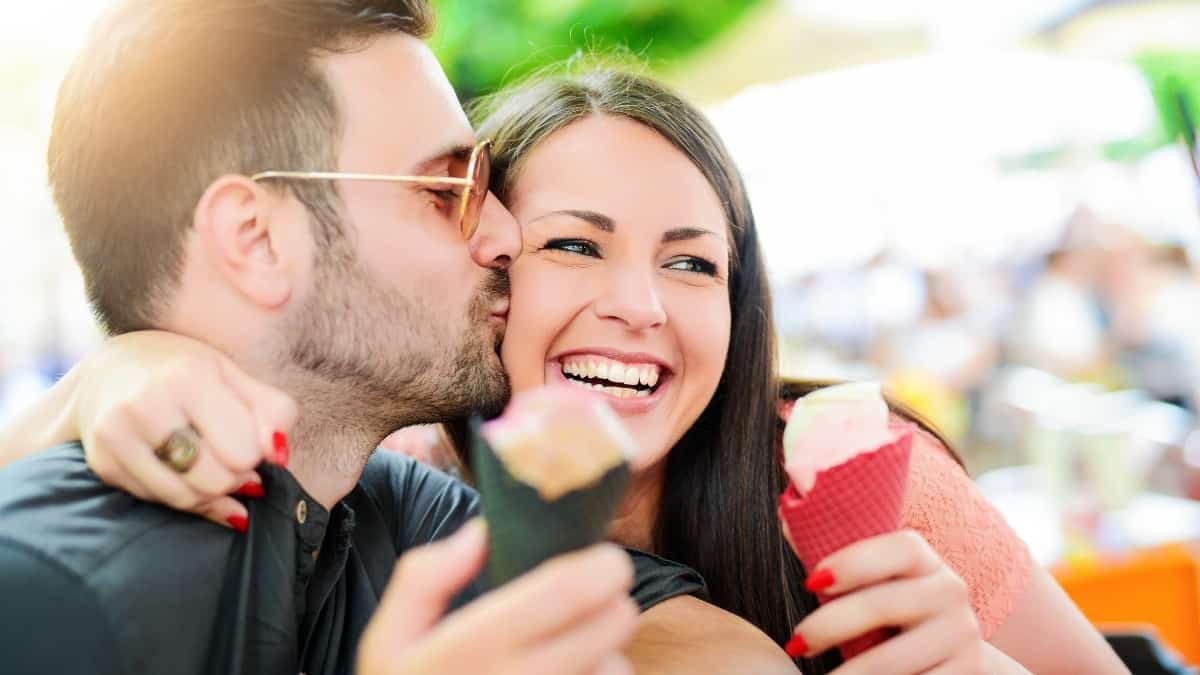 Things to do on Valentine's Day in Tampa
Here are our recommended eleven romantic things to do during your Valentine's Day week in Tampa.
You only need to bring your partner along.
Get your booze and go on Tiki Boat Cruise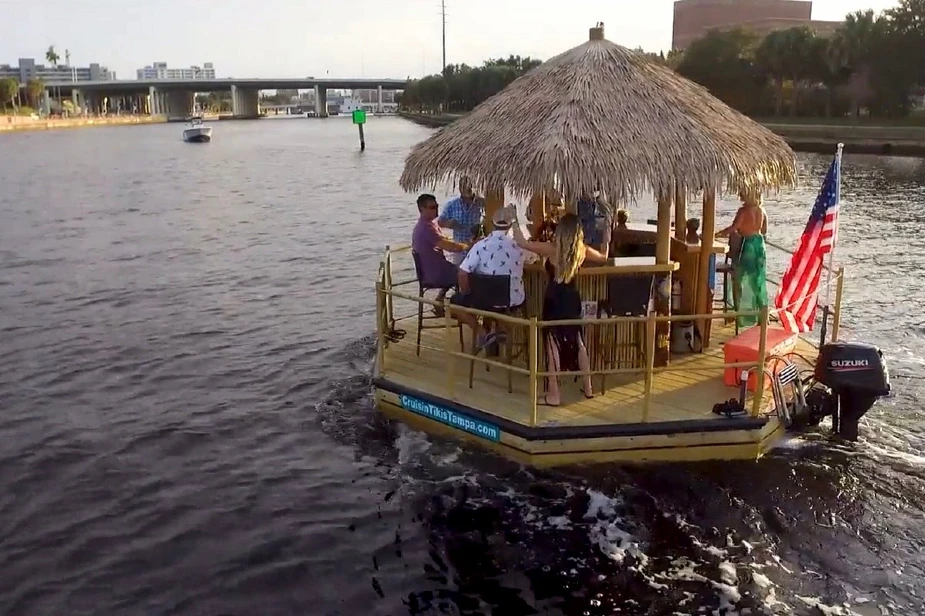 Tampa is known for its partying, but downtown bars may sometimes get packed and uncomfortable, so take your lover to this private party on the water.
Sip your drinks while cruising along the Hillsborough River on a one-of-a-kind floating tiki bar.
As you party with your girlfriend or boyfriend, you'll pass by skyscrapers and downtown Tampa.
This tour is an ideal way to spend time with your loved one.
---
---
Get lovey-dovey on a Dolphin Sightseeing Cruise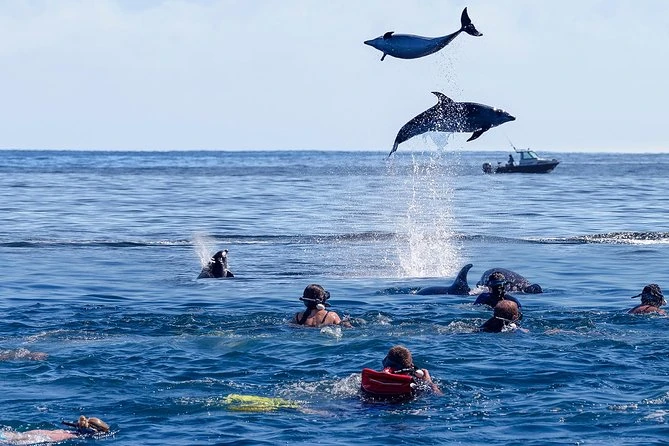 With your Valentine, get on a ninety-minute cruise along Tampa Bay's lively waters; you may witness dolphins and other marine creatures.
Choose your own time and explore Tampa Bay's fantastic environment on Valentine's Day 2024.
Look for bottlenose dolphins, fish, birds, manatees, sea turtles, and other species that call Port Tampa Bay home, and learn how they thrive in one of the country's most diversified seaports.
It's a perfect tour for young couples looking for a unique Valentine's Day experience.
---
---
Go in search of the city's best food and drinks
Take this historic Ybor City culinary tour to celebrate Lover's Day in Tampa.
Go to different restaurants and try up to six other foods and drinks with your spouse.
You also get an excellent overview of the Tampa area in the process.
---
---
Explore the city with your partner on a Segway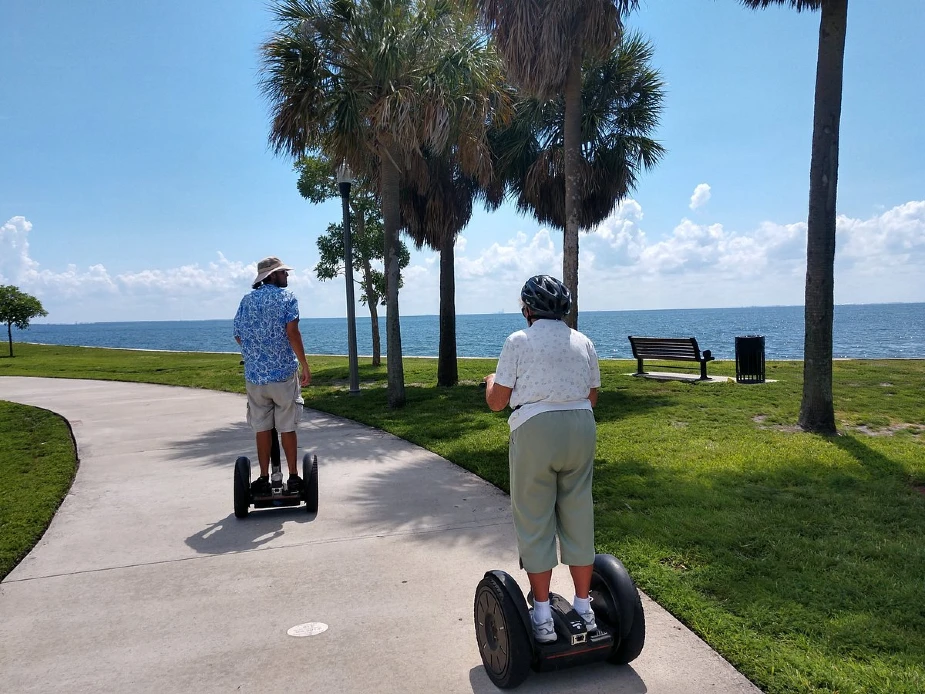 Tourists and couples alike will enjoy seeing Downtown Tampa on a Segway.
Look no further if you are seeking fun things to do in Tampa.
This tour is a great way to spend quality time with your significant other.
---
---
Get an adrenaline rush at Tampa's ziplines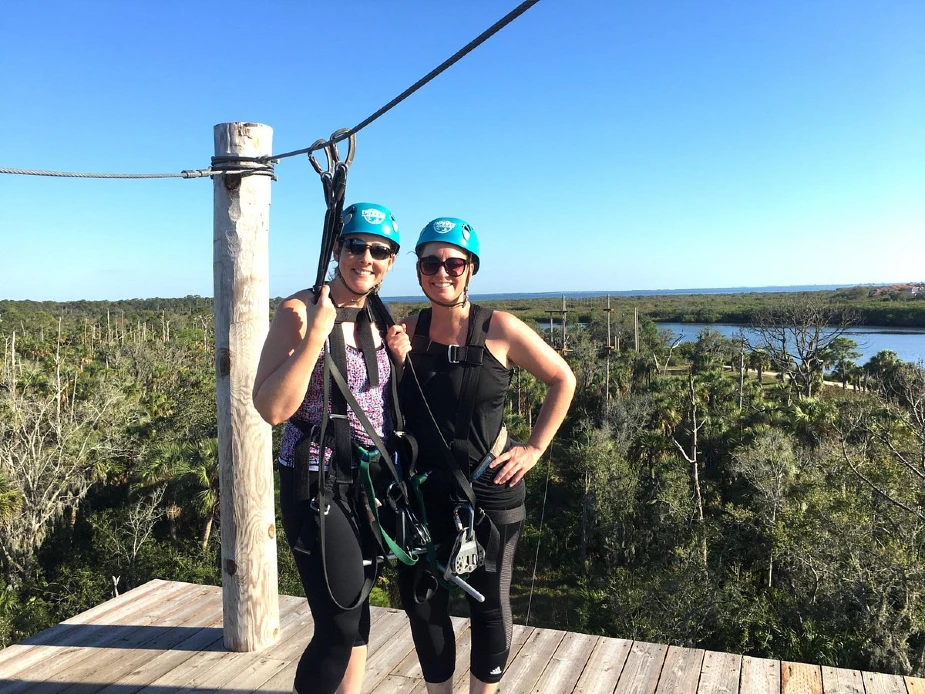 Mobbly Bayou Wilderness Preserve, located just outside Tampa on the pristine Old Tampa Bay, is the ultimate escape from the city.
Celebrate Valentine's Day 2024 by exploring the reserve with a zipline adventure on this tour.
Take a walk across a suspension bridge, finish a high ropes course, and do an auto belay jump to get you and your partner's adrenaline pumping.
This Romantic indulgence is sure to bring both of you even closer, so don't miss it!
---
---
Learn Tampa's history on a cruise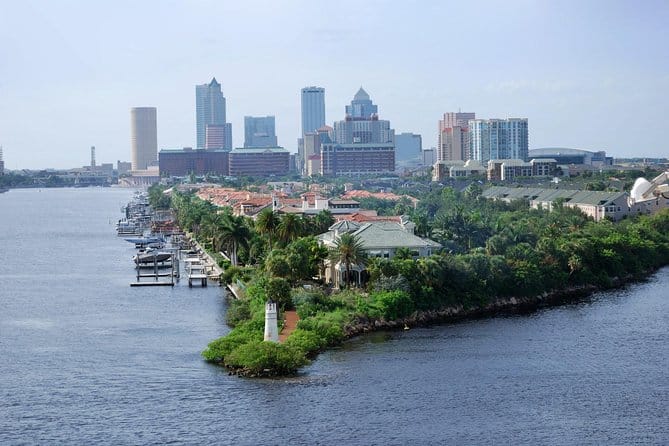 On this Tampa history tour that transports travelers back in time across magnificent blue seas, young couples in love will enjoy exploring one of Florida's most picturesque harbors.
While listening to expert commentary about the city's rich history, see the real-life pirate ship Gabriella up close and take in vistas of million-dollar residences, famous museums, and the famed 'Plant Hotel.'
One of Tampa's most well-known couple activities is the Tampa History Cruise.
---
---
Hold hands on a Tampa ghost tour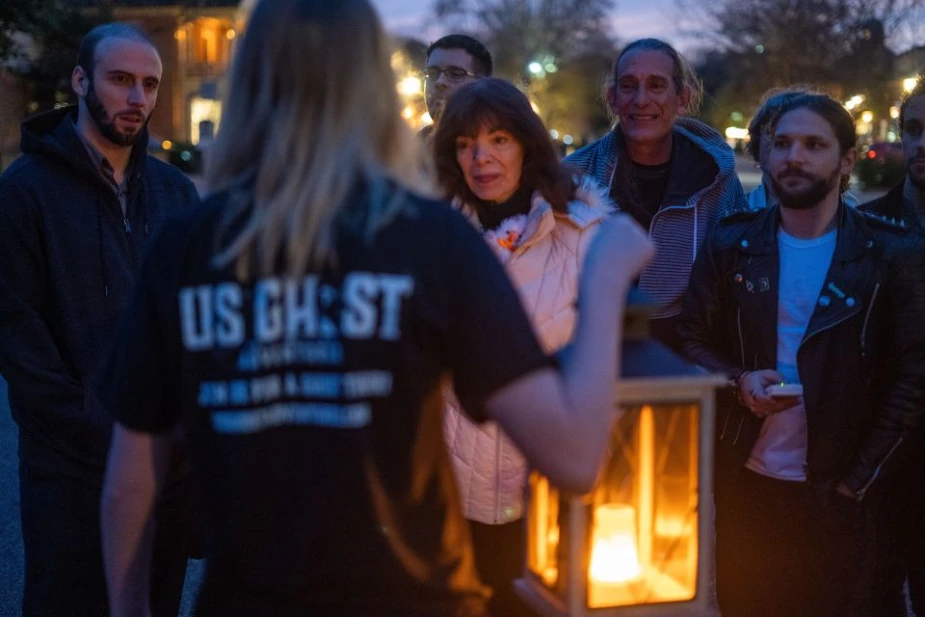 Take this Haunted Tampa Ghost and Pub Walking Tour – Ybor City if you want your Valentine's Day 2024 to be memorable.
When you combine haunting history with nighttime pub visits, you will hear tales of the bar's spooky past.
This ghost tour is a memorable and incredible experience for young couples who have something else planned for the day.
---
---
Fly together at Indoor Skydiving Experience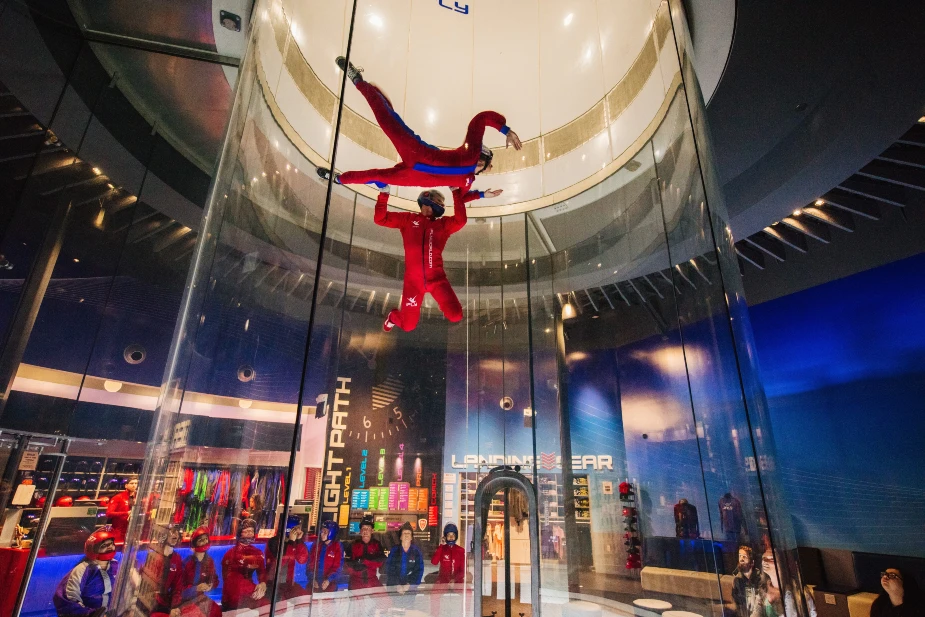 During an indoor skydiving experience in Tampa, you will get a taste of what it's like to skydive without having to jump out of a plane.
On Valentine's Day 2024, experience the thrill of indoor skydiving at iFLY Tampa with your boyfriend or girlfriend.
At iFLY Tampa, you will "fly" within a vertical wind tunnel that simulates skydiving's free-fall.
This activity has a bit of fear and loads of adrenalin rush, which is sure to bring you both even closer.
---
---
Get romantic at Florida Aquarium
Visit The Florida Aquarium in downtown Tampa with your husband or wife and see over 9,000 aquatic animals.
Florida's waterways are home to reef fish, tortoises, and more.
Learn about Florida's wetlands species, such as alligators and river otters, and the Indian Ocean in the 'Journey to Madagascar' exhibit and the aquarium's conservation activities.
This tour is a fantastic experience for young couples.
---
---
Check out Tampa's wildlife with your lover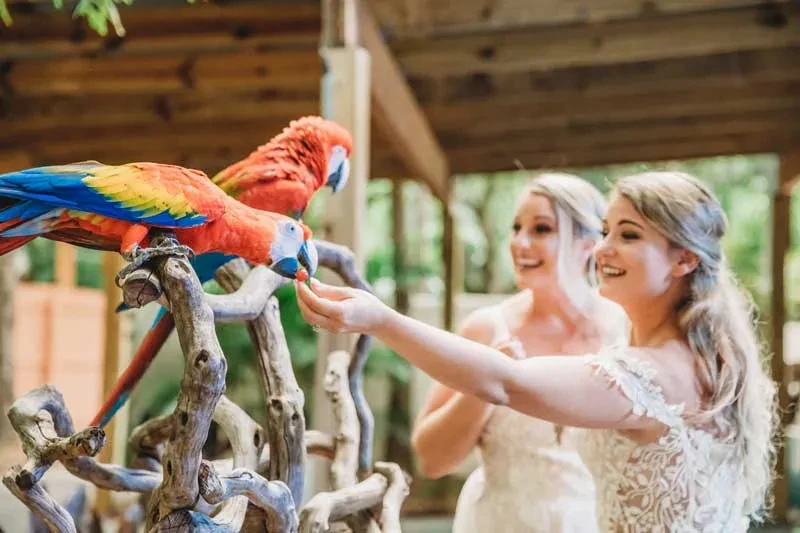 Visit Zoo Tampa in Lowry Park on Valentine's Day 2024 for a pleasant wildlife experience that features native Florida animals and species from all over the world.
View apes, birds, tortoises, panthers, manatees, koalas, and more in a range of settings home to species from Asia, Africa, Australia, and elsewhere.
Learn about endangered species and the zoo's animal conservation activities.
This tour is a fantastic experience and one of the best things to do with your Valentine in Tampa.
---
---
Charter a Luxury Boat for private moments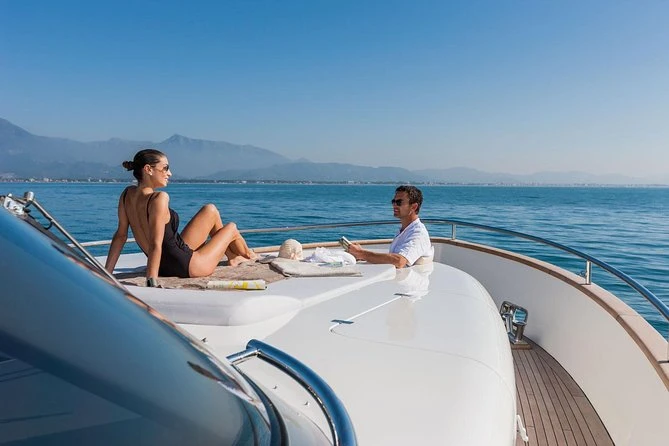 This is the most incredible boat charter experience in Tampa Bay and Sarasota and is offered by Salt Life Watersports.
All you have to do is sit back and relax, sip your cocktail, listen to music, and enjoy with your spouse. Your Boat Captain will do the rest!
This tour is a fantastic experience and one of the best things to do with your lover if you want a relaxing Valentine's Day.