Among the many culinary delights that grace the streets of Paris, the Pierre Hermé Macaron Bar, nestled within the magnificent Eiffel Tower, is an extension of the city's culinary excellence.
The heavenly destination Macaron Bar offers visitors a unique opportunity to savor the world-famous macarons crafted by the celebrated pastry chef Pierre Hermé, all while enjoying breathtaking views of the City of Lights.
This article shares everything you need to know about the Macaron Bar Eiffel Tower.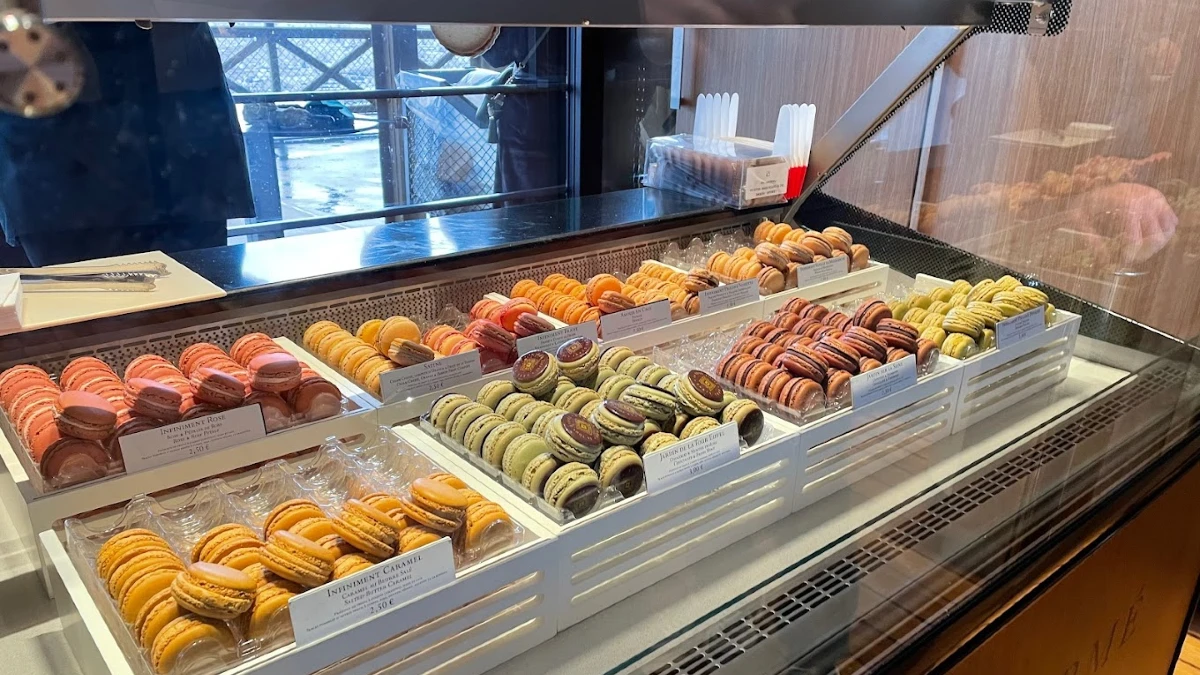 What to expect at Macaron Bar
Seated on the second floor of the iconic Eiffel Tower, the Macaron Bar is a must-visit for anyone with a sweet tooth or an appreciation for fine pastries.
The sleek and modern design of the bar reflects the contemporary approach of Pierre Hermé, often referred to as the "Picasso of Pastry" and internationally acclaimed for his exceptional talent and artistry in creating macarons. 
The menu at the Macaron Bar showcases myriad macaron flavors, each carefully crafted with precision and expertise.
From tarts and cakes to chocolates and teas, patrons can explore a world of sweet delights crafted with the same excellence and creativity as the macarons.
Savor exquisite flavors, admire stunning views, and immerse themselves in the rich culinary heritage of Paris.
Indulge in the bar's treats in its elegant seating area, or take them to go and enjoy them while strolling through the picturesque gardens surrounding the Eiffel Tower.
---
---
Where to buy Macaron Bar entry tickets
To access the Pierre Hermé macaron bar, you must purchase Eiffel Tower tickets available online or at the Eiffel Tower ticket office. 
No specific reservation is needed for the Eiffel Tower Buffets.
Since Eiffel Tower is one of the world's most popular tourist spots, you must expect long queues, which can be quite a killjoy.
The online method of booking your tickets is in visitors' best interest as it helps you save time and avail unmissable discounts and offers.
Online tickets go on sale up to 60 days in advance and are also cheaper because you don't pay a 'ticketing window surcharge.'
When you book your tickets in advance, they will be time-stamped so that you can easily plan out the rest of your tour.
In addition, the tickets often sell out sooner than you realize.
So, book your tickets online to avoid such last-minute disappointments and head to a stress-free day out with your partner, friends, or family.
How online ticket works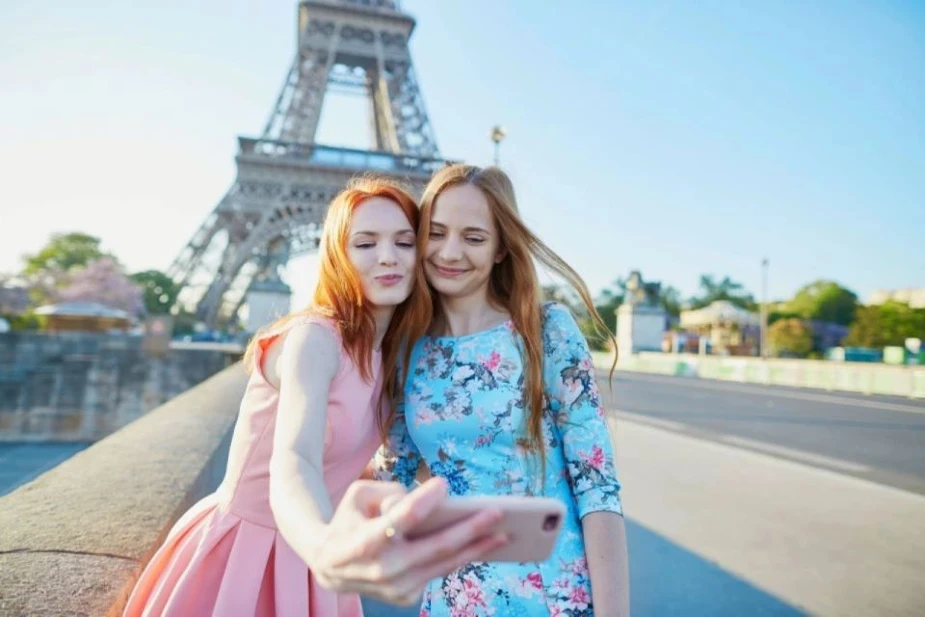 Go to the Eiffel Tower booking page, and select the tour package, i.e., if you want to visit the Summit or only up to the second floor. 
Choose your preferred date, time slot, and number of tickets to buy the tickets.
Right after the booking, you will receive the tickets in your email.
Ticket printouts are not required.
With your e-tickets, you bypass ticket counter queues and only have to pass specific lines for security checks heading straight to the lifts.
You can then access the Macaron Bar.
It's best to bring along your official photo ID.
Cost of an Eiffel Tower ticket
An Eiffel Tower entry ticket with Summit access costs €107.
Eiffel Tower entry ticket with second-floor access costs €75.
Tickets for children under four years are free.
Every visitor must buy a ticket regardless of their age.
Eiffel Tower entry tickets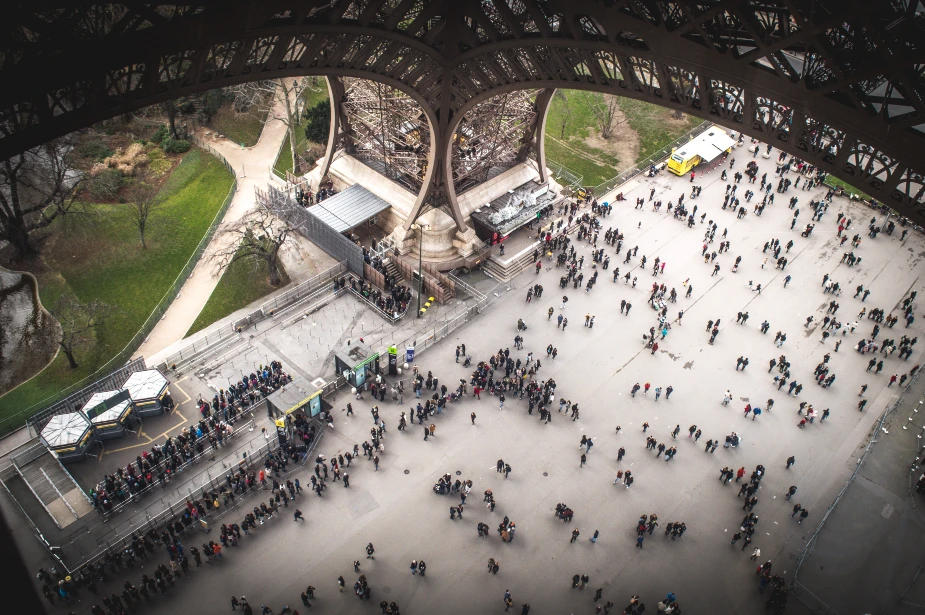 An Eiffel Tower entry ticket will provide you access to all the floors of the iconic Parisian landmark for as much time as you want.
Sate your sugar cravings for a boost before or after exploring the monument.
Live the surreal experience of walking at a height of 906 ft. of the world-famous tourist attraction.
Grab a bite with an unparalleled view of the City of Love.
Ticket cost:
Eiffel Tower entry ticket with Summit Access: €107
Eiffel Tower entry ticket with Second-floor Access: €75
---
---
What gets served at Macaron Bar
Quick bites, fast food, and light meals are available in the Eiffel Tower Buffet.
Treat yourself to tempting sweet treats like freshly baked macarons in all the flavors you can conceive, like caramel, grapefruit with gold flakes, raspberry, chocolate, coffee, vanilla, pistachio, jasmine with gold flakes, passion fruit, and milk chocolate.
Delectable pastries, tarts, cakes, and quality beverages, like tea and coffee, are also available to hit your sweet spot.