Explore the world of illuminating light and contemporary art at the world's largest light art museum.
Dive into the magical world of light and explore the modern revolution in light art.
This article shares everything you need to know before buying tickets to the Budapest Light Art Museum.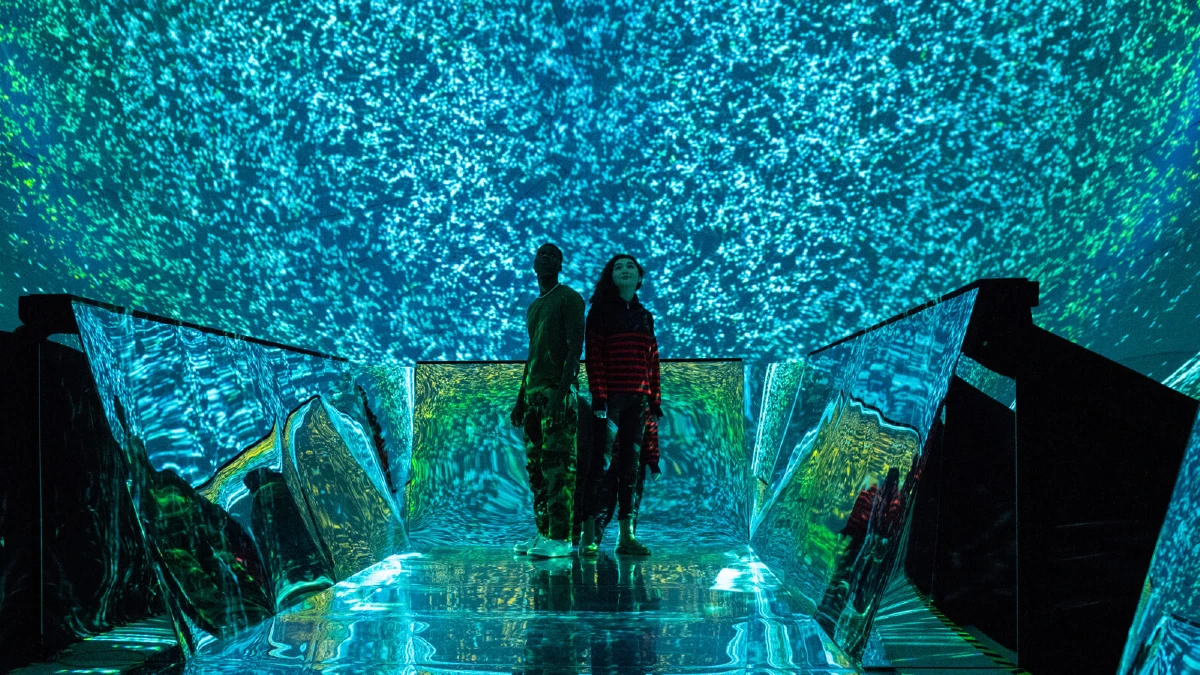 What to expect at Light Art Museum
As soon as you enter the Light Art Museum Budapest, you will be engulfed in a world of flashing lights and optical tricks.
See a large collection of contemporary artworks when you visit one of Budapest's most distinctive attractions.
Spend some time in an intriguing, lively, and interactive environment.
Discover innovative installations and cutting-edge artworks in a gorgeous hall that was formerly a well-liked farmers' market.
A variety of modern, historical, and contemporary art objects are available for close inspection.
A stunning collection of light artworks, projection mapping, immersive environments, and site-specific pieces will fascinate you and your family.
Take stunning pictures of one-of-a-kind works by op-art legend Victor Vasarely and pioneering light artist László Moholy-Nagy.
---
---
Where to buy Light Art Museum ticket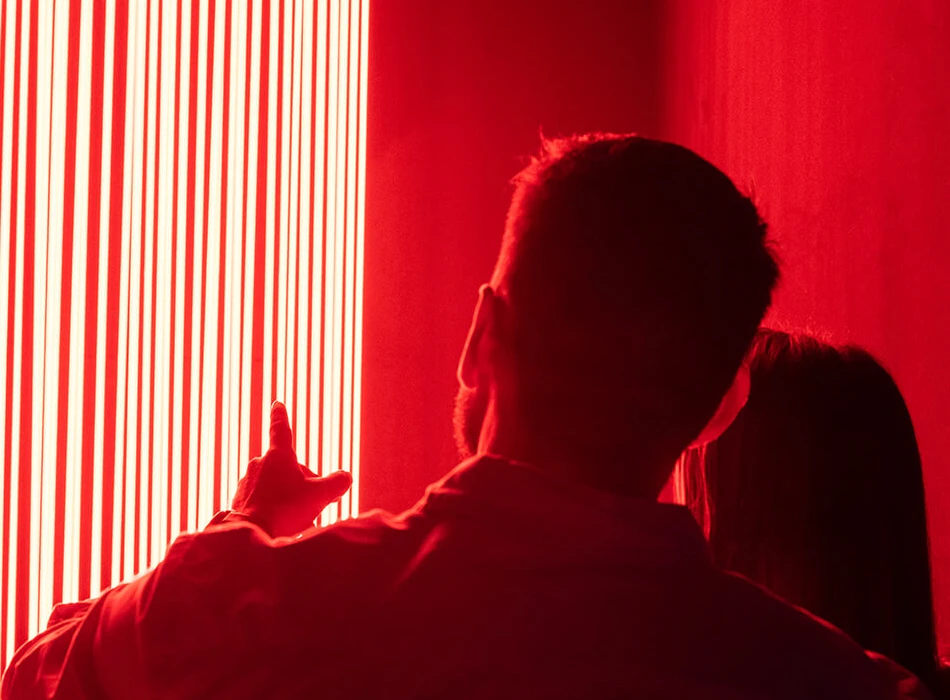 There are two modes of buying tickets for LAM Budapest – online or offline at the attraction.
If you land at the venue to buy tickets, you must line up at the counter.
During peak hours, these lines can get long, and you will end up wasting your time.
Online tickets for Light Art Museum Budapest are cheaper than those sold at the venue.
When you book online and in advance, you also get your preferred time of visit.
Online tickets also help you avoid last-minute disappointment when tickets get sold out.
How online ticket works
Select your preferred date, time slot, and number of tickets on the booking page, and buy the tickets right away.
After the purchase, you will receive the tickets in your email.
You don't need to take any printouts.
All you have to do is swap your smartphone ticket for a paper ticket at the reception/box office.
Cost of Light Art Museum tickets
LAM Budapest tickets cost 7062 Ft (€18) for all visitors aged 13 and above.
Children aged 13 to 17 years will get a discount of 3139 Ft (€8) and will get the tickets at a discounted price of 3923 Ft (€10).
Seniors aged 65 to 99 years will get a discount of 1962 Ft (€5) and will get the tickets at a discounted price of 5100 Ft (€13).
Students up to the age of 99 will also get the same discount and will get the tickets for 5100 Ft (€13) but only with a valid ID card.
Infants up to the age of 4 can enter the museum for free.
Light Art Museum entry tickets
With this ticket, you can discover the modern revolution of light art at.
Immerse yourself in the magical world of light and all its creative uses at LAM Budapest.
Explore a variety of exciting installations with contemporary and modern art.
Become surrounded by light, color, and art in an interactive museum concept.
Learn about the history and significance of famous light-based art pieces.
Ticket Price
Adult ticket (13 to 64 years): 7062 Ft (€18)
Senior ticket (65 to 99 years): 5100 Ft (€13)
Student ticket (up to 99 years, with valid ID): 5100 Ft (€13)
Child ticket (5 to 12 years): 3923 Ft (€10)
Infant ticket (up to 4 years): Free Entry
Save time & money! Buy Budapest Card, the key to exploring the city's top attractions. Visit famous churches and museums, get unlimited access to public transportation, and go on a sightseeing cruise.
---
---
How to reach Light Art Museum
The Light Art Museum is located in the Heritage Market Hall in the center of Budapest.
Address: Budapest, Hold u. 13, 1054 Hungary. Get Directions
The most convenient way to reach Light Art Museum Budapest is by bus, subway and car.
By Bus
Hold utca (Belvárosi piac) is the nearest bus stop to Light Art Museum, only one minute's walk away.
By Subway
Arany János utca is the nearest subway station to Light Art Museum, only two minutes' walk away.
By Car
If you are traveling by car, turn on your google maps and get started.
Liberty Square Garage is the nearest car parking to Light Art Museum Budapest, only five minutes walk away.
---
---
Light Art Museum timings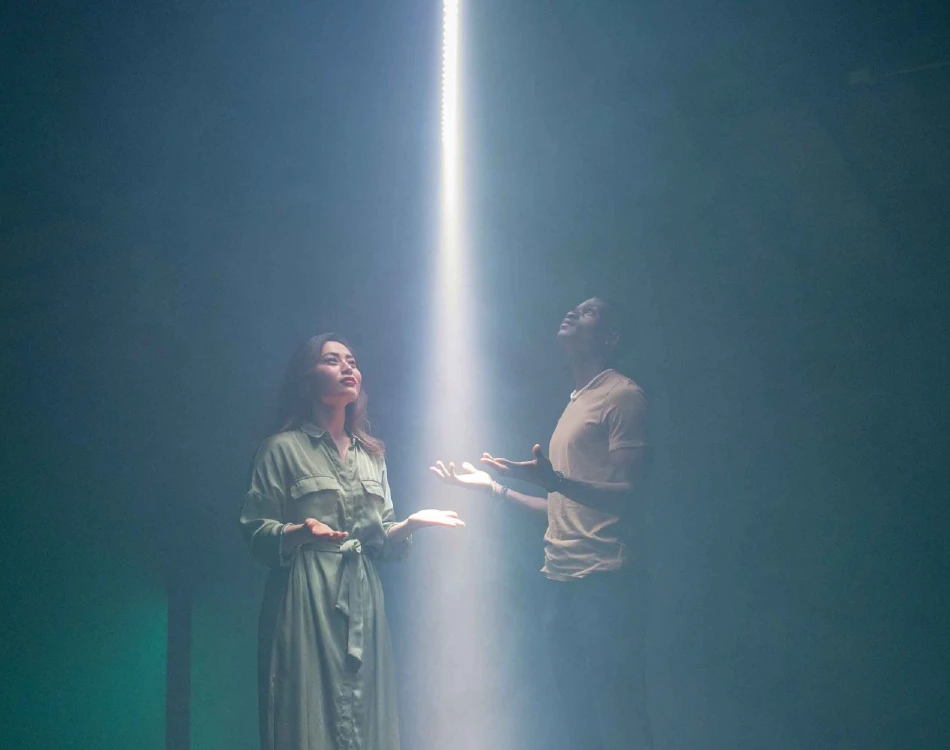 Budapest Light Art Museum is open every day of the week from 10 am to 10 pm.
How long does Light Art Museum tour take
If you are in a hurry, you can explore Light Art Museum Budapest in 30 to 60 minutes.
However, if you spend time at every exhibit reading information panels, you might need around two hours.
Best time to visit Light Art Museum
The best time to visit Budapest Light Art Museum is as soon as it opens at 10 am.
If you visit the museum early, you will not find it much crowded, and you can explore some of the glorious masterpieces conveniently.
---
---
What to see at Light Art Museum
Budapest Light Art Museum is one of the world's largest light art museums, with impressive works and a wide range of modern, contemporary, and historical emblematic works of art.
Two Forms
The light installation Two Forms by Gáspár Battha is based on a peculiar dialogue between two solid bodies from Plato, the cube and the octahedron.
Both essential shapes are composed of equal polygons and are placed side by side in such a way as to test the viewer's perception by using the illusion of vision based on the laws of geometry.
ArRay
ArRay by Bálint BOLYGÓ depicts photosynthesis in a humanoid robot plant.
The work is based on the idea that a specific movement occurs in vegetation structures quickly, usually in response to light.
Bolygó's lumino-kinetic sculpture uses a memory-keeping smart substance – nitinol – instead of mechanical parts to transform itself continuously.
Carmine
In the darkened room, lines and dots formed by red laser light are projected onto the walls, breaking up space with vertical and horizontal lines.
The geometrical rigor of the graphic grid is dissolved by the randomly moving and oscillating virtual structure created by the airflow generated by the visitors entering the room.
Their movement dislodges the chrome plate opposite the projection box from its stable position.
Re-Fracture 4.0
Re-Fracture 4.0 is the fourth iteration of Fracture, the space installation by Glowing Bulbs, created in 2018 for the Hungarian Academy in Rome.
The effect of Re-Fracture 4.0 is quite different in one of the darkest rooms of the Hold Street Market Hall.
An eerie sensation captivates visitors as they enter a dim agora delimited by sixty columns of powerful stroboscopic lights.
Sources

# Lam.xyz
# Tripadvisor.com
# Ultimatebudapest.com

The travel specialists at TheBetterVacation.com use only high-quality sources while researching & writing their articles. We make every attempt to keep our content current, reliable and trustworthy.
Popular attractions in Budapest