Charleston is famous for its historic charm, vibrant culture, culinary delights, and, most importantly, pubs.
As the sun sets over the city, the streets come alive to show their true spirit.
Pub tours offer a captivating experience combining the city's splendid history with the dynamic atmosphere of its pubs.
This article covers everything you must know before booking tickets for Charleston Pub Tours.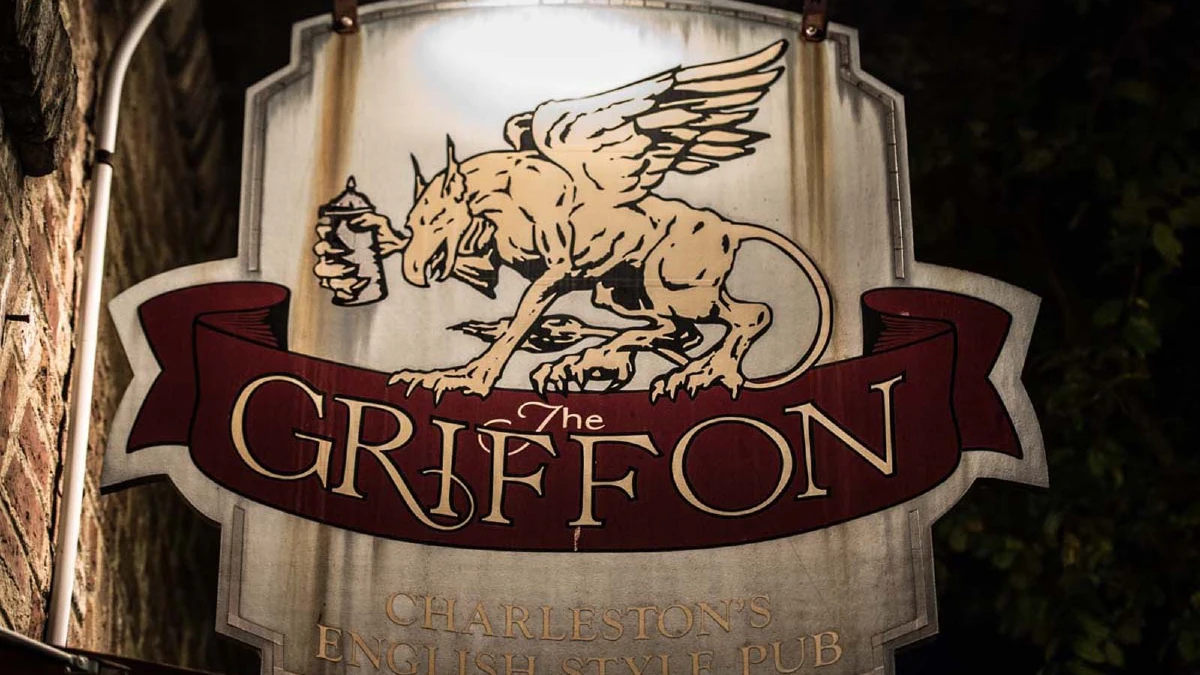 What to expect at Charleston Pub Tours
Here's what you can expect from the Pub tours in Charleston.
Expert guides
Knowledgeable and charismatic guides lead the way, taking participants on carefully curated routes that weave through Charleston's historic streets.
Historical narratives
Charleston has an epic past, filled with tales of pirates, revolutionaries, and struggles.
Throughout the tour, guides fascinate people with stories of the city's past, bringing history to life with anecdotes and urban legends.
Pub stops
The Charleston Pub Tour includes stops at Charleston's most popular pubs and taverns.
Participants can sample local brews, craft cocktails, and even some traditional Southern delicacies while enjoying the convivial atmosphere of each establishment.
A feeling of togetherness
Charleston Pub Tours creates an environment that fosters sociability among participants.
If you are a solo traveler looking for companions, the tour provides an excellent opportunity to make friends.
Local recommendations
As participants journey through the city, guides often share insider tips and recommendations for other great places to explore, eat, and drink in Charleston.
This added value ensures that the experience extends beyond the tour itself.
Responsible and safe enjoyment
Charleston Pub Tours prioritizes the responsible enjoyment of alcoholic beverages.
Participants must be of legal drinking age, and the tours emphasize moderation and responsible behavior throughout the evening.
---
---
Where to book tickets
You can purchase your Charleston Pub Tours tickets online in advance or offline.
Online ticket prices tend to be cheaper than tickets at the counters.
The Pub tours in Charleston offer a memorable night out filled with fun and booze; hence the tickets are often in high demand. Booking early helps avoid last-minute disappointment.
Purchasing the tickets in advance ensures your spot at the Charleston Pub Tours at your preferred date and time.
When you buy online, you can avoid the long queues at the ticket counters.
How do online tickets work
Go to the Charleston Pub Tours booking page, select your preferred date, time, and number of tickets, and buy the tickets instantly.
After the purchase, you will receive the tickets in your email. You don't need to take any printouts.
Show the smartphone ticket at the meeting point and start your Pub Tour right away.
Cost of Charleston Pub Tours
Tickets for Charleston: Speakeasy Sagas Prohibition Pub Crawl are priced at US$35 for all visitors.
Charleston: Walking History and Bar Tour tickets are available at US$29 for all.
Tickets for Charleston Boo Hag & Brews Walking Ghost and Bar Tour are available at US$35 for all.
Tickets for Charleston Pub Tours
You can choose between the following Charleston Pub Tours according to your budget and convenience.
Charleston: Speakeasy Sagas Prohibition Pub Crawl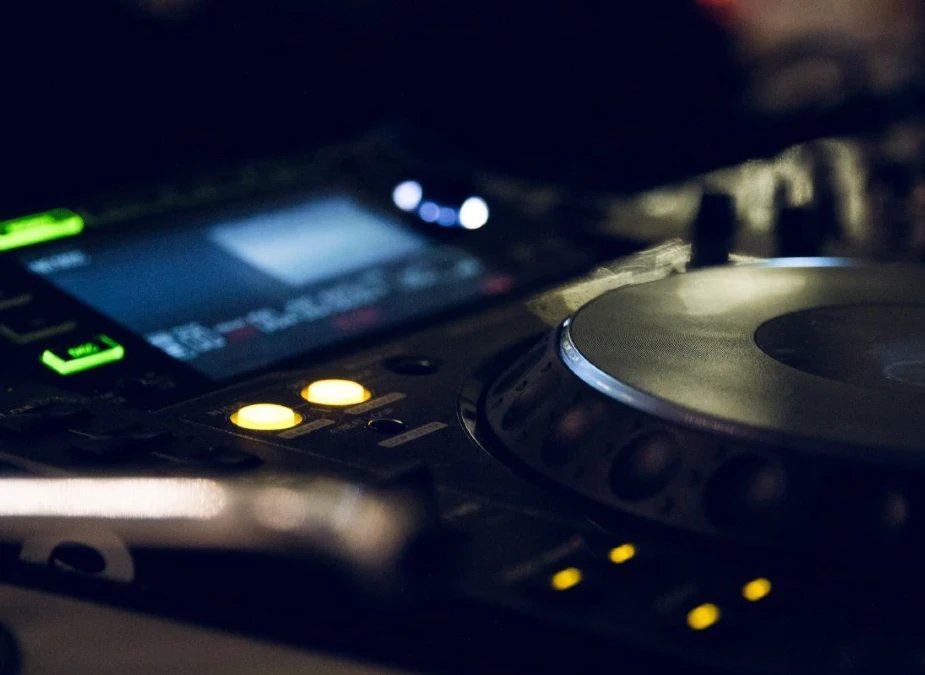 Join the Speakeasy Sagas Prohibition Pub Crawl in Charleston, where you'll visit different bars, taste fantastic cocktails, and learn about the city's history.
Your tour guide will share funny and outrageous stories from the 1920s featuring lesser-known characters who made a mark during the Prohibition era.
Prepare to be amazed by the wild and wacky legends that will stay with you long after the tour.
It's a great way to explore trendy bars and lounges while enjoying delicious cocktails to kick off a fun night.
Ticket Cost: US$35
Charleston: Walking History and Bar Tour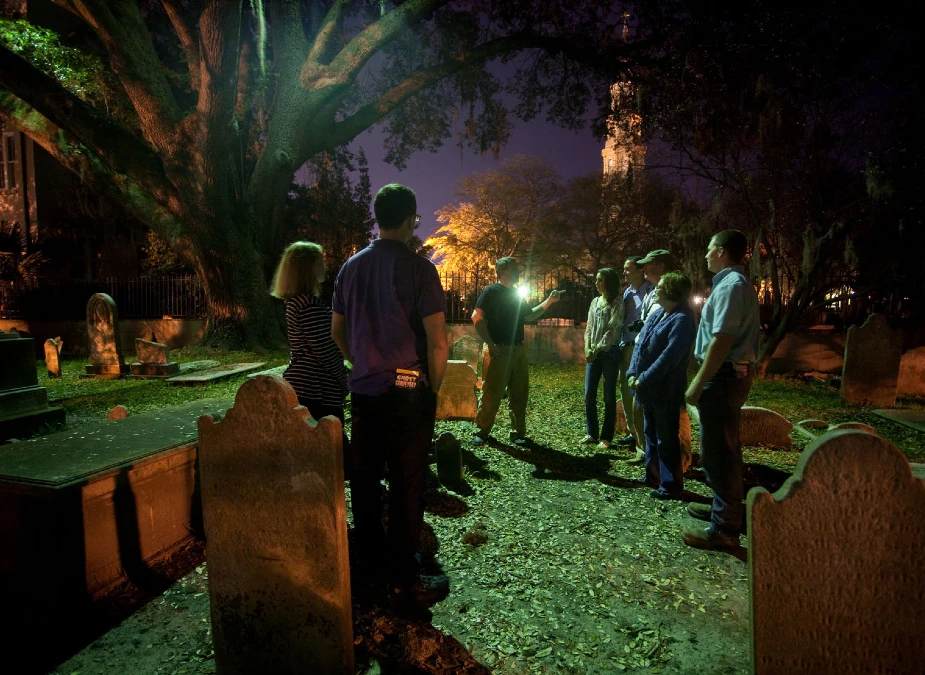 Experience the Walking History and Bar Tour of Downtown Charleston that takes you through 300 years of local history.
Start the tour with a delicious appetizer and some of the best local beers at the first stop.
While you enjoy your drink, your guide will share fascinating historical stories about the city.
Next, take a leisurely stroll through Charleston's alleyways and cobblestone streets, visiting cultural sights like a dungeon, the original city theater, and centuries-old homes.
You'll hear intriguing stories about the Prohibition era and how it impacted the city while sipping cocktails at your second bar stop.
The tour wraps up at a local park near the waterfront with one final captivating story.
It's a unique way to sip on history and explore the rich heritage of Charleston.
Ticket Cost: US$29
Charleston Boo Hag & Brews Walking Ghost and Bar Tour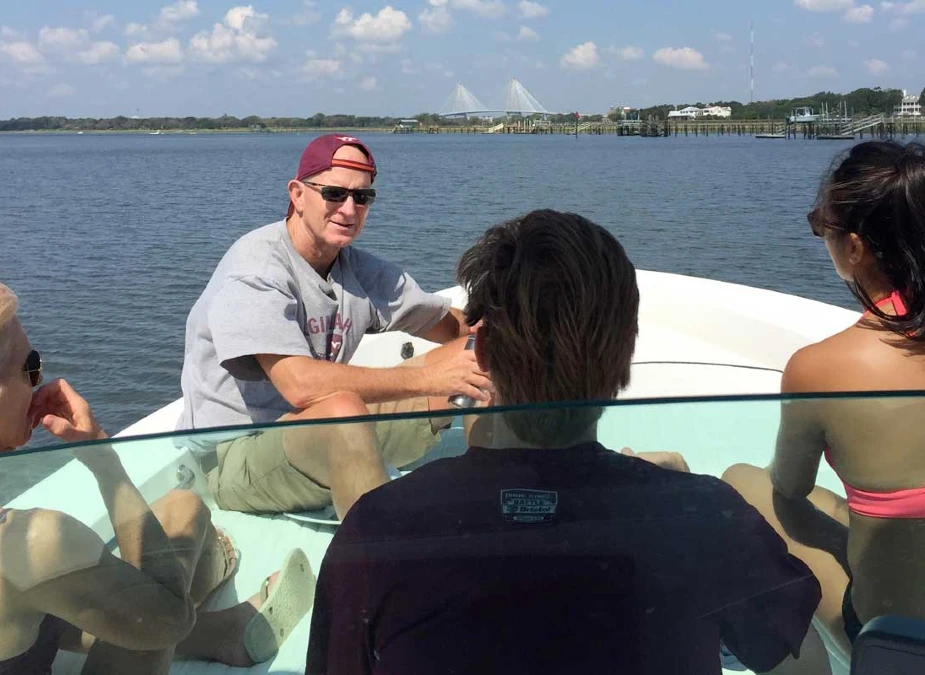 Join the Boo Hag & Brews Walking Ghost and Bar Tour in Charleston with a local guide to explore the city's spooky side.
On this tour, you'll visit two bars, and at the first one, you'll enjoy a free snack.
You'll closely examine various graveyards, including the renowned Circular Congregational Church.
Listen to eerie ghost stories as you pass by historic homes and burial grounds.
The tour concludes at a local park, where you'll discover a chilling historical fact.
It's a thrilling and entertaining way to learn about Charleston's haunted past.
Ticket Cost: US$35
Save up to 40% on retail ticket prices with this exclusive Charleston Pass that guarantees 100% full admission to 40+ attractions and historic sites. Use the mobile pass to make reservations, access maps, and find detailed information.
---
---
Charleston Pub Tours timings
Charleston Pub Tours usually start in the afternoon at 1 pm, and the last tour departs at 8 pm.
Pub Tours occur in the evenings when the pub scene and nightlife come alive.
Please reach at least 15 minutes before the tour's starting time.
Best time to go on the tour
The best time to go on a Charleston Pub Tour is after sunset, as the streets become livelier and festive.
Charleston's nightlife is livelier on weekends; if you want a more vibrant and energetic pub tour experience, go on a Friday or Saturday night.
On weekdays, the atmosphere may be more relaxed and laid-back.
How long does the tour take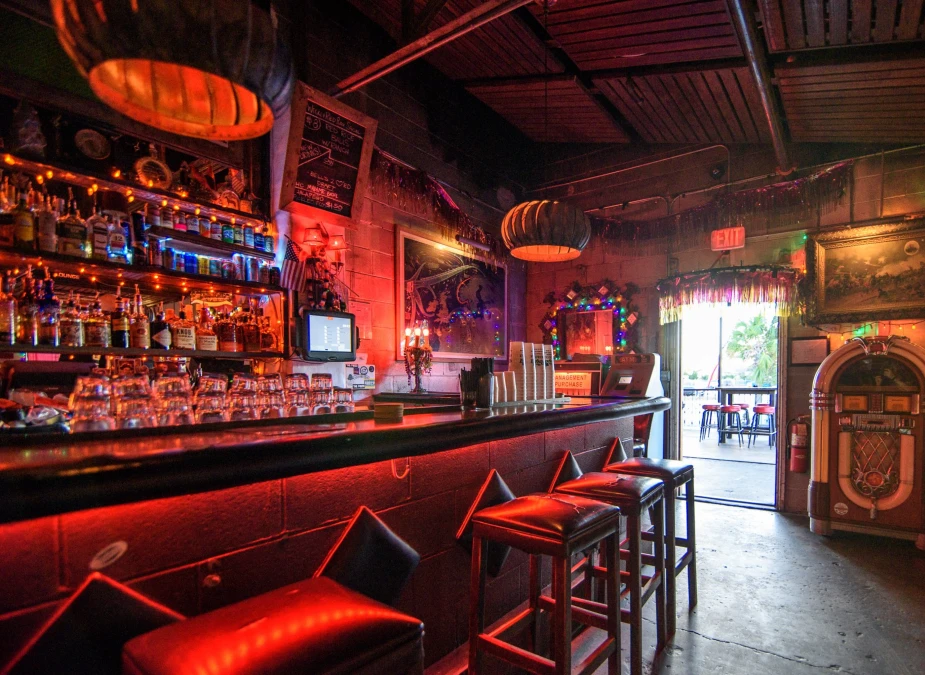 Charleston Pub Tours take around 2 to 3 hours.
You will visit multiple pubs or taverns to enjoy drinks, learn about the area's history, and socialize with fellow participants.
The guide will often share entertaining stories and historical anecdotes related to the city and its pub culture along the way.
FAQs about the Charleston Pub Tours
Here are some frequently asked questions about the Charleston Pub Tours
Are the Charleston Pub Tours suitable for all ages?
No, Charleston Pub Tours are exclusively for guests aged 21 and older. Participants must bring valid IDs proving their legal drinking age to participate in the tour.
How long do Charleston Pub Tours last?
The tour lasts 2 to 3 hours, visiting a selection of Charleston's most iconic pubs.
Do I need to make a Charleston Pub Tour reservation in advance?
Yes, making a reservation in advance is highly recommended, as the tour size is limited to ensure an intimate and enjoyable experience for all participants.
What is the dress code for Charleston Pub Tours?
The dress code is casual and comfortable; wearing comfortable walking shoes is advisable, as the tour involves walking between various venues.
Can I join a Pub Tour if I don't drink alcohol?
Absolutely! While the tour focuses on exploring Charleston's pub culture and tasting local beverages, you can still join the tour and enjoy the historical and cultural aspects without consuming alcohol. Non-alcoholic beverage options are available at the pubs for you to enjoy.
Is photography allowed during the Charleston Pub Tour?
Yes, photography for personal use is permitted during the tour. 
Can I bring my own drinks or alcohol for consumption during the Charleston Pub Tour?
No, outside drinks or alcohol are not allowed during the tour. The tour is designed to support and promote local pubs, and all beverages consumed must be purchased from the participating establishments.
Is the Charleston Pub Tour suitable for solo travelers?
Yes, Charleston Pub Tours provides an excellent opportunity for solo travelers to socialize, meet new people, and experience Charleston's pub scene in a safe and enjoyable environment.
Popular attractions in Charleston